Welcome to Errattic! We encourage you to customize the type of information you see here by clicking the Preferences link on the top of this page.
Watchmen (2019-)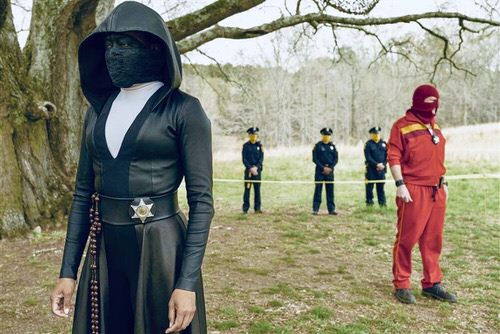 Acquiring empathy for a dad you hate by reliving his memories was invigorating. (Don't fuck it up!)
03-Dec-2019
Jean Smart and Regina King are glorious. Jeremy Irons is a fantastic beast. The creators name drop comic book fantasy without delivering it. Junk is created for the masses but art heightens its subject. Uncertainty makes the audience walk out.
09-Nov-2019