Welcome to Errattic! We encourage you to customize the type of information you see here by clicking the Preferences link on the top of this page.
Watchmen (2019-)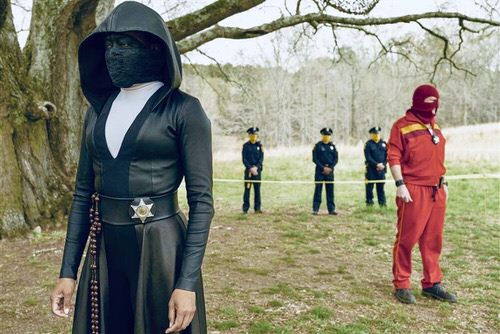 The catastrophe of Lost has been redeemed.
Blue is a gorgeous color.
Only Jeremy Irons could snugly fit that suit or that character.
Tim Blake Nelson is trailer park satisfaction.
The greatest thing James Wolk did was strip. His accent almost cut me, it was so sharp.
Lady Trieu was grunge girl effervescence.
It completed, catapulted, respected and reinvented. Brilliant!
15-Dec-2019
I'm excited and afraid.
09-Dec-2019
Acquiring empathy for a dad you hate by reliving his memories was invigorating. (Don't fuck it up!)
03-Dec-2019
Jean Smart and Regina King are glorious. Jeremy Irons is a fantastic beast. The creators name drop comic book fantasy without delivering it. Junk is created for the masses but art heightens its subject. Uncertainty makes the audience walk out.
09-Nov-2019