Welcome to Errattic! We encourage you to customize the type of information you see here by clicking the Preferences link on the top of this page.
Hand Of Death (1962)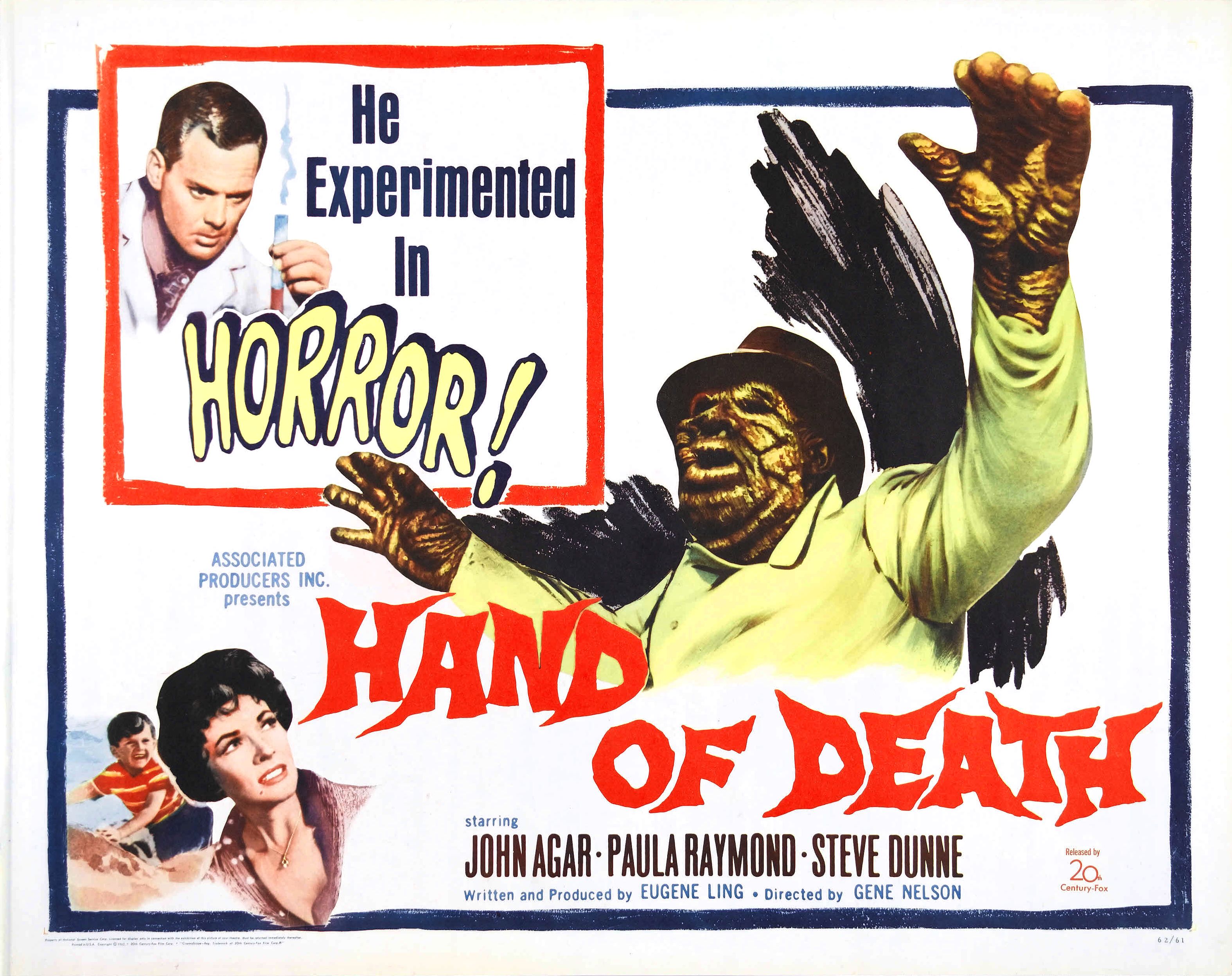 A scientist thinks he's developed a nerve gas that immobilizes instead of kill. With the support of his love establishment and business connections, he is granted money and freedom to keep his experimentation thriving. But weary scientists have accidents. The gas fumes turn him into an Unfantastical Thing. The coincidences are comical, the scares don't stir a tree but Paula Raymond is a fantabulous scream.
01-Jan-2021