All Posts
Welcome to Errattic! We encourage you to customize the type of information you see here by clicking the Preferences link on the top of this page.
Legalise sex toys and pornography to cut rape, says Thai MP
A Thai MP has proposed legalising sex toys and pornography as a way to cut rape offences and other sexual assaults.

Treerat Sirichantaropas, a spokesman for a committee tasked with combating rape, said in a Facebook post on Monday he believed legalising pornography and sex toys would help to cut the number of sexual assault cases reported in the country.

Treerat, who is also secretary of the Pheu Thai Plus think tank, said about 30,000 rape cases were reported every year, the majority of them filed by victims aged between 15 and 19 years.
---
Dolemite Is My Name (2019)
Murphy uses the best of his abilities to bring to life a man whose fame exceeded greatness. I understood Dolemite's reference in history but it thrived only because it depicted. Murphy was ready to challenge himself but you can only claim that from superior talent. The laughs mostly fell on Snipes who appeared Blanche DuBoised, emoting every character he ever played and Da'Vine Jone Randolph who supplied great testosterone relief.
21-Jan-2020
---
Wound, The (2017)
Honoring male privilege while contesting the rules. The gay is treated as a natural conjecture that doesn't adhere to God's Plan but satiates a hungry soul. The men push God's Plan, diddle each other whenever possible and don't allow snot nosed effete city boys to put a label on it. The ending spells it out.
21-Jan-2020
---
Do transgender athletes have an unfair advantage?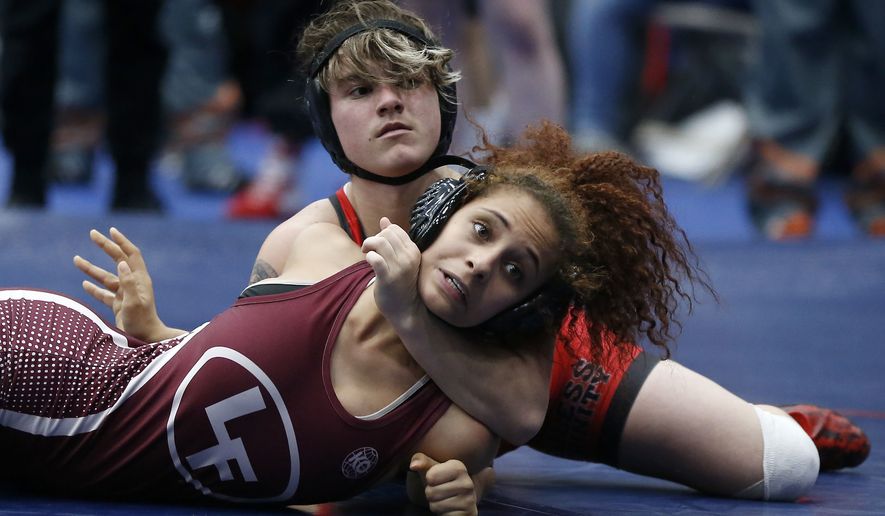 Does "science" show that transgender girls who compete as females in a sport have an unfair advantage?

That's the claim made earlier this month by a Tennessee state legislator who called for a law inflicting career-ruining sanctions on school officials who let trans-student-athletes compete in accord with their gender identities.

The proposal is neutral on its face: it would apply to both boys and girls. But the specter of trans girls (girls born as boys) gaining an unfair edge on "real" girls animates it and other proposals like it.
---
A major church and state case ignites ungodly amounts of debate at US Supreme Court
Few topics arouse the passions of Americans like god and government and whether the twain shall meet.

This was demonstrated by the many "friend of the court" briefs filed ahead of tomorrow's hearing at the US Supreme Court, where the justices will consider arguments on a major case that could have implications for the separation of church and state.

A flurry of 44 filings—a number rivaled only by similarly contentious cases on inflammatory issues like gun rights, abortion, or immigration—urged the court to consider the cultural consequences of the matter. The justices' decision will either hamper religious freedom or erode the precious barrier between church and state, depending on which side the brief writers support.
---
Man strangles coyote after animal attacks his child during family walk 
KENSINGTON, N.H. – A coyote attacked several people within hours Monday before being killed by a local man after the animal tried to bite his son, according to Kensington police.

Kensington Police Chief Scott Cain said the man was walking with his family on Phillips Exeter Academy's Red Trail on the Kensington-Exeter line when the coyote appeared and attacked the family's young son.

Cain said the coyote was only able to bite the child's jacket before the father grabbed the animal and strangled it to death. However, in the struggle, the father was bitten and he had to go to the hospital to receive rabies shots, Cain said.
Mountain lion attacks and injures child in Orange County wilderness park
---
---
---
---
---
---
---
---
Céline Dion - Somewhere Over The Rainbow
---
Commercial pilot charged after allegedly writing racist graffiti on bathroom wall
A commercial pilot has been charged with criminal mischief after allegedly writing racist and pro-Trump graffiti at the Tallahassee, Florida, airport, court documents show.

Police charged James Ellis Dees, now a former Endeavor Air employee, with nine counts of criminal mischief after he admitted he wrote such slurs as "#MAGA =NO N**S =NO SP**S" -- derogatory terms toward African Americans and Hispanics -- multiple times, according to court documents. The graffiti was found mainly in airport bathrooms and the parking lot elevator.

Airport police approached Dees and asked about the graffiti earlier this month. When police told him he was identified as the writer after a camera was installed in the parking lot elevator where the graffiti was discovered, the court document said, Dees admitted to writing some of it.
---