All Posts
Welcome to Errattic! We encourage you to customize the type of information you see here by clicking the Preferences link on the top of this page.
Neo-Nazi arrested over threat to exterminate Hispanics said 'I thank God every day Trump is president' 
A man arrested by the FBI on suspicion of threatening to kill Hispanic people in Miami allegedly wrote that he thanked God every day that Donald Trump was president.

Eric Lin, 35, made a series of threats against the Hispanic community in the Miami area before being arrested in Seattle.

An FBI complaint in Miami says Lin sent Facebook messages to a Hispanic woman threatening her and her family between May and August. The messages praised Adolf Hitler, used racial slurs, and called for the extermination of the Hispanic community, other non-white groups, and "Spanish-speaking groups".
Man Arrested with Grenade Launcher, Over a Dozen Firearms, and White Supremacist Propaganda
---
Former Ski Champion, 36, Dies from Mosquito-Borne Illness While Traveling in Mexico
New Zealand ski champion Philippa "Pip" Greig has died after contracting dengue fever from a mosquito bite while traveling in Mexico. She was 36.

Greig's father, Rob Greig, confirmed the news of his daughter's death to the New Zealand Herald.

He said Pip was house sitting for a friend in a small village in Mexico when she contracted the mosquito-borne viral infection and fell ill. Rob suspected she was sick for four or five days until neighbors insisted she go to the base hospital in Puerto Vallarta, a 40-minute boat ride away, to seek help.
---
Man Bullied for Being Open About Trans Relationship Dies By Suicide
A man who was bullied in a viral video for his relationship with a trans woman has now died by suicide.

A number of LGBTQ blogs mourned the death of Maurice Willoughby, first reported at Aazios. The 20-year-old Philadelphia man, also know as "Reese Him Daddie," defended his relationship in a widely viewed Facebook post. There, he defended his girlfriend, Faith.
---
Racist abuse: footballers should boycott social media, says Phil Neville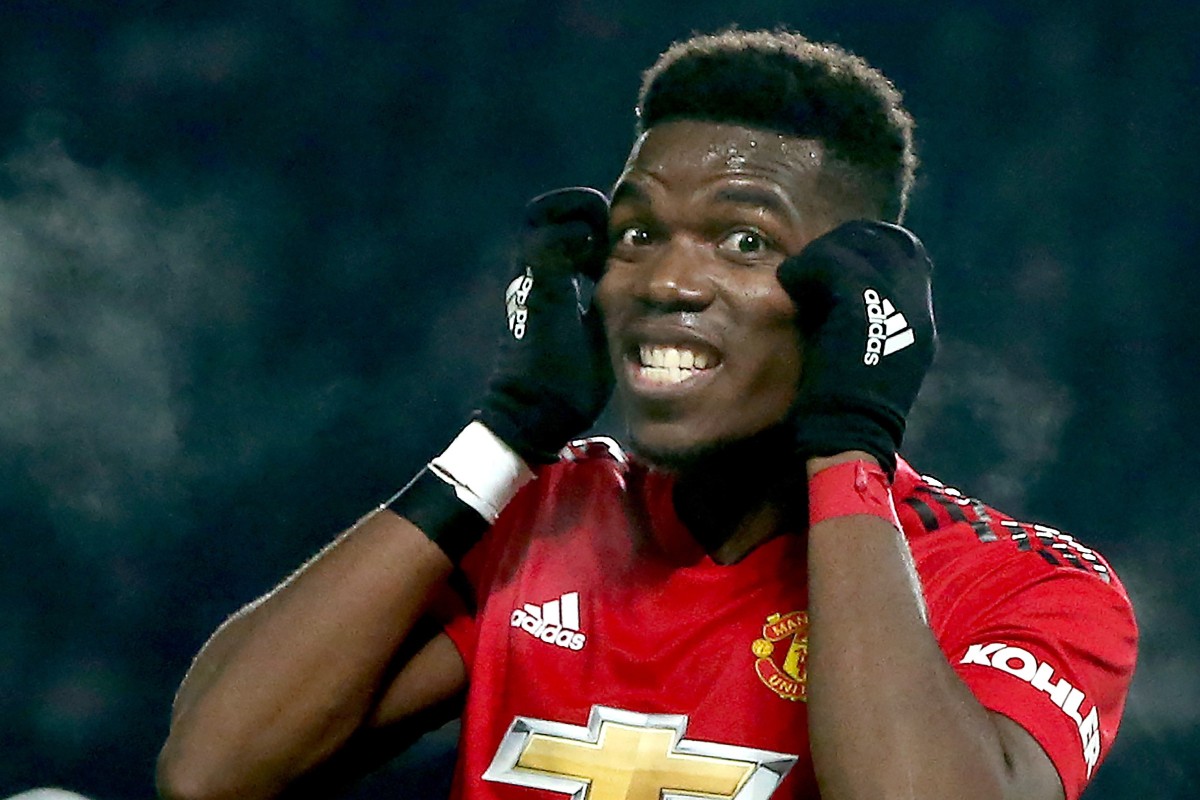 England women's manager Phil Neville said footballers should "boycott" social media to send a "powerful message" that abuse is not acceptable.

Neville's comments come after Manchester United midfielder Paul Pogba received racist abuse online having missed a penalty in his side's 1-1 draw at Wolves on Monday.

"We have to take drastic measures now as a football community. I've had it with my players on social media, the Premier League and the Championship have had it," said Neville.

"I just wonder whether as a football community we come off social media, because Twitter won't do anything about it, Instagram won't do anything about it - they send you an email reply saying they'll investigate but nothing happens.
---
Right to bare boobs: Topless advocates take battle to Supreme Court
A group of women are taking their mission to "free the nipple" all the way to the US Supreme Court, a report said.

The trio of New Hampshire women are asking the nation's highest court to strike down a ban on women appearing topless in public in the city of Laconia, arguing the ordinance violates the constitution by treating men and women differently, NBC News reported.

The legal fight began in 2016, when Ginger Pierro was arrested at a Laconia beach for performing yoga while topless
---
Mexican women are angry about rape, murder and government neglect — and they want the world to know 
Wearing green bandannas and dousing police in pink glitter, Mexican women on Aug. 16 staged a furious protest in Mexico City after a 17-year-old girl reported being raped by four police officers earlier in the month.

Officials have sent mixed signals about ongoing investigations of the case, and Mexico City Mayor Claudia Sheinbaum triggered fury among feminists when she said there would be no "fabrication of suspects."

The alleged police rape has hit a nerve in Mexico, where women face extremely high rates of violence and incessant catcalling.

Another teen girl was reported being raped by a Mexico City policeman days before the women's march, which drew an estimated 2,000 people and included both violent property destruction and wrenching tributes to Mexico's missing women and girls.

With 1,812 women murdered between January and July this year — about 10 a day — Mexico is Latin America's second-most dangerous country for women, after Brazil, according to the United Nations. More than 200 Mexican women have been kidnapped so far in 2019.
N.Y. Aunt Is Killed With Meat Cleaver by Niece She Took In, Who Also Raped Underage Boy
'Maybe someone will believe me': Nine new lawsuits allege sexual abuse by Boy Scouts leaders
---
---
---
---
---
---
---
---
I thought coming out meant you can finally follow the sound of your voice not listen to someone else's?
20-Aug-2019
---
'Wonderful' Michigan Girl, 9, Is Mauled to Death by 3 Dogs, and Pet Owner Is Arrested 
A 9-year-old girl riding her bike near her family's Detroit home died after an attack by three pit pulls Monday afternoon, after the girl's father said he'd warned the dogs' owner that his fence was too flimsy to hold back the animals.

"We had an argument about it just last week and he just didn't take care of his dogs properly. He could have prevented this," the father, Armando Hernandez, told Detroit radio station WWJ.

The girl, Emma Valentina Hernandez, was taken to Children's Hospital of Michigan and died from her injuries in what the Wayne County medical examiner ruled was an accident, reports The Detroit News.
Vicious Pitbulls Escape Again, Kill Second Dachshund
---