All Posts
Welcome to Errattic! We encourage you to customize the type of information you see here by clicking the Preferences link on the top of this page.
---
Below Deck (2013-)
Scary horny privileged white women and picking on the black girl because her service on tables and in bed are not up to standard.
04-Dec-2019
A Flintstone marriage proposal was celebrated hypocritically, the Captain won a big dick contest, the camera lingered lovingly on Brian's bulge and the wit was stabby.
05-Nov-2019
The Flintstones entertained toxic female desperation.
21-Oct-2019
The Flintstones rocked the boat as the clones/guests pissed on it.
17-Jan-2019
The only thing that can save this ship is if they hire a "Florence" type from "The Jeffersons" to tell the entitled rich folks to "fuck off."
30-Nov-2017
For those questioning what sexual harassment consists of, last night's episode outlines it perfectly. Shame on you Kate for empowering the privileged creeps and hinting that a "real" yachtee would play along. Protecting your staff should always be the first priority. "Yachtee" must be code word for compliant to braggart perversion.
01-Nov-2017
Katie's wit. The Captain. Eye candy. Fun.
21-Oct-2015
---
Satan Met A Lady (1936)
They hired accomplished actors to line read with little expression except snide, stupid or cute. The characters are comic strip flat.
04-Dec-2019
---
People with mental health issues 'need more help with money'
The Money and Mental Health Policy Institute surveyed nearly 500 people with mental health problems and found that 64% of them felt they would have recovered more quickly if they had had help with their finances.

The institute says people with mental illness are being left to fall into damaging cycles of money issues and worsening mental wellbeing because they're not given crucial information about how their condition can increase the risk of financial difficulty.

Did you know, for example, that someone with OCD is 'six times more likely to have serious money issues'? Or that an experience of any mental health issue makes you three and a half times more likely to be in debt?

Those with depression are five times more likely to experience serious financial struggles, as the condition's low moods and poor concentration can make managing finances feel impossible, while bipolar disorder's manic episodes can increase the risk of excessive and impulsive spending.
---
Jason Derulo Angry After Instagram Removes His Revealing Underwear Photo: 'I Can't Help My Size'
Jason Derulo can't believe Instagram took down his steamy viral photo.

On Tuesday, the "Talk Dirty" singer, 30, shared a screenshot of the notice he received from the social media platform, which claimed the content went against Instagram's guidelines.

Derulo also took the opportunity to protest the removal by reposting the particular photo, which went viral last month after fans couldn't help but notice the visible outline of the star's crotch under his bottoms — a trending topic Derulo himself enjoyed participating in online.
---
Midsommar (2019)
Hypnotically rendered but the message doesn't stretch past religious privilege, perversity, addiction and violence. The emotions are vacant and no one has a built-in fight in them.
04-Dec-2019
---
---
---
---
---
---
---
---
Hetero transfer. Hey, local stranger.
03-Dec-2019
---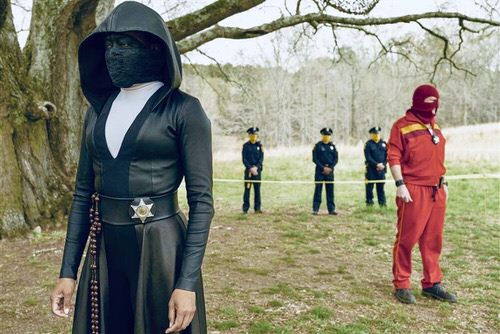 Acquiring empathy for a dad you hate by reliving his memories was invigorating. (Don't fuck it up!)
03-Dec-2019
Jean Smart and Regina King are glorious. Jeremy Irons is a fantastic beast. The creators name drop comic book fantasy without delivering it. Junk is created for the masses but art heightens its subject. Uncertainty makes the audience walk out.
09-Nov-2019
---