TV
---
Rating key:
Welcome to Errattic! We encourage you to customize the type of information you see here by clicking the Preferences link on the top of this page.
Bob Hearts Abishola (2019-)
Exploring multi-cultural attitudes to life problems is interesting. The black characters sparkle but their counterparts appear like unwanted houseguests. I'm sure good writing can fix that. (I liked it.)
25-Sep-2019
---
I wanted to like it but it's too lenient and cute. I wish them luck.
25-Sep-2019
---
Below Deck: Mediterranean (2016-)
Captain Sandy finally twirled her balls and her skirt.
25-Sep-2019
The Flintstones put aside shenanigans to celebrate hard work but only the certified kind. Gifted is out, snobbery is forever.
20-Jul-2019
Wet snouts all season.
12-Sep-2018
I guess its okay to present a woman with an unknown penis if it has vodka in it.
18-Jul-2018
The client reference sheet for food exemplifies how the rich can add waste to the environment.
13-Jun-2018
Rules and liability specifications are locked, there's room for us to guess which crew member will fuck up the hardest and the first clients were "Plantation Rich" (they think having money means they pay for enslavement.)
16-May-2018
Highlights include a lady captain and a lamentable pup, love-thrashed by a pocket siren that exhumes growls and sniffs from the male crew. Hannah quips her way through most of it but then succumbs to the lunacy that all are indulging in. Kate, your turn.
16-Aug-2017
It's everything the initial is yet augmented in the unbalanced crew department. The commander seems perplexed by his spiky helpmates and we shall be banqueted until our brains too become unhinged. It's a preferable fix to the housewives and it fulfills AHS: Asylum munchies. The hottest is the most baked.
30-Jun-2016
---
Elite (2018-)
The season was mapped mathematically and it hit every point. The actors are snug in their roles and stamping their characters. The drama makes you talk to yourself, the police work is thought out and everything looks delicious. Cool as fuck.
23-Sep-2019
They represent with no restraints and the teens are regarded with soul. The societal menace is heavier, coddling is out and the hurt is overwhelming. They are fighting a world adults complicated with wee survival skills. Beauty is diverse and it lingers because the writers keep tearing at it.
23-Nov-2018
---
Emmy Awards (2019)
I tuned in as radio while I prepared dinner. I missed the first hour because there was important wine to drink but I tuned at the beginning of the second. Almost everything I hated won. Hollywood creates realistic art but has trouble appearing realistic. Billy added flair and Halsey held my attention, everything else was soap. We need to be convinced that human representation isn't a part-time job. Being politically correct has made everyone boring. The host wasn't the problem.
22-Sep-2019
---
Secret Obsession (2019)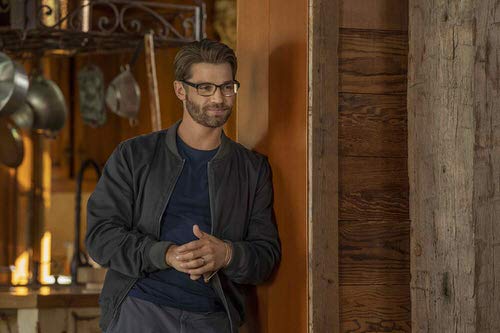 "Captain America" (Mike Vogel) cues us in but the film's refusal to delude, flips us off.
21-Sep-2019
---
Marvelous Mrs. Maisel, The (2017-)
I think Amy-Sherman Palladino and Mr. Palladino have turned me bi-cranial. I can't hate them because they keep saying what I'm thinking. Mazel.
19-Sep-2019
The addiction starts right away but the spell is cast in the middle of season 2. There's Gilmore flash wit, character peak and writing punctuation. I may not have swayed in season 1 but I'm swaying now.
18-Sep-2019
No matter how cute, when a dog spends most of its time yipping and yapping we are incapable of seeing its soul. The writing punctures, the music helps and everyone is professional but I have to wonder if that's all there is. When we insert the sensibilities of our present to make the past more tolerable we are erasing the essence of time that brought it to life.
16-Sep-2019
---
I Dream of Jeannie (1965-1970)
Unlike Samantha, Jeannie was a divine gift created to titillate and destroy the alpha. Her naivete and subservience was primal but it was the weapon she deployed to bring Tony (Master) to his knees. Women with reach to men always expanded their power. It's what they do with it. If you convince the man, you conquer a nation.
Barbara Eden was an exceptional being high on adorability and sexual attraction. Larry Hagman was the consummate alpha bat. Bewitched was about domesticity and Jeannie was about the liberation of sex. Even when the show orbits outrageous, we forgive for love of character/actor.
19-Sep-2019
---
Better Than Us (2018-)
The show is better than us. It carves a world where man can receive restitution for a feminist movement. It's not about robots but how we perceive them to be the sexual gratifiers, the mothers and the household maintainers of the future world. The more freedom granted to a woman the less a man needs her. The men are also tested by libido, masculine energy and faithfulness. Women have the capacity to liberate themselves from subjugation, even in a robotic state.
For every false move there are two excellent ones to eclipse it. This is the robot myth that should have preceded Battlestar.
11-Sep-2019
Robot fabulosity pulls you in but it's the intertwining story threads that keep you posted.
08-Sep-2019
---
90 Day Fiance: What Now? (2017-)
Where punishment is served with impunity.
11-Sep-2019
---
90 Day Fiance: The Other Way (2019-)
It's all about control. They all have dwindling assets they need to cash in before their reality becomes dire. It's scary, demented and addictive. For the burden's sake, I hope a lot of it is fake.
04-Sep-2019
---
Sinner, The (2017-)
It doesn't best the first but it doesn't disrespect it either. The star quality is shared as a group with Pullman adding concerned exhaustion to his detective. The new mystery accelerates, deepens and hurls. Gay swatch, moppet intensity, daddy squish and juicy revelations abound.
03-Sep-2019
It terrifies with the psychology that no matter how virtuous the effort, parents can't take pride in giving life if they can't provide a way for the distressed to enjoy it.
Jessica Biel may be putting up walls but they're decorative. She has the same light that burned Farah's wings on.
I couldn't put the book down.
07-Jul-2018
---
Schitt's Creek (2015-)
Histrionic and unfledged bullshit.
02-Sep-2019
---
Euphoria (2019-)
Misfits are created when the understanding of being born is confounding.
Each episode incorporated a distinct flavor that elevated character development and story arc. The whole is a buoyant and succulent melange.
The writing was sharply on edge, the directors' wings were boundless and the actors (especially Z) rose to every unforgiving task.
Z's parade at finale was unexpected, deserved, joyous and brilliant. The music speaks.
01-Sep-2019
The carnival episode was a modern Hitchcock delirious delight. Zen's etch of a drug addict cuts deep.
31-Aug-2019
Etching a recognizable world and stripping Zendaya of Disney cuteness. Feels like home.
28-Aug-2019
---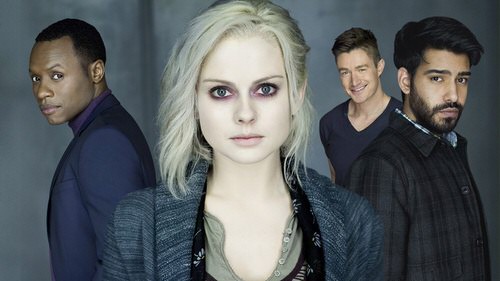 I wanted to finish it but a constant character shift and the silliness that accompanies it trumped everything I loved about it.
30-Aug-2019
Not a stellar season because they forgot that mythology trumps "case of the week." The only constant is that the characters are still funny and very squishy.
21-Jul-2017
The finale is what mythologies in these kind of shows are made of. Every episode we watched earlier was referenced for a very climactic ending and tied all the bows together. I am very proud. It was Buffylicious.
16-May-2016
Goes down light, easy and sweet.
21-Oct-2015
---