TV
---
Rating key:
Welcome to Errattic! We encourage you to customize the type of information you see here by clicking the Preferences link on the top of this page.
A Very Brady Christmas (1988)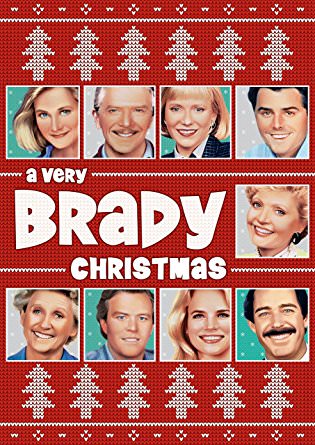 The actors get to spoof their own and nobody owns "so bad, it's good" like the Bradys.
26-Dec-2017
---
About A Boy (2014 - 2015)
Finished watching the last six episodes on Netflix and it never lost its charm. Sad that America has little patience for something sweet and cute. I enjoyed it. Miss ya!
02-Mar-2016
If the opening sequence in which David Walton bulges out of his white undies doesn't get your attention, then stay for the sweetness and light that counters the mean spiritedness that Seinfeld wrought.
28-Dec-2015
---
Absolutely Fabulous (1992-2012) 
---
Adele Live in NYC (2015)
Brave, beautiful and golden chanteuse. All flaws are forgiven because she makes them minor. Thank you.
20-Dec-2015
---
Can you really base a whole theme on such an antiquated premise? I guess you can if it's from different points of view. Even the passion they are so heavily selling is fraudulent when the two leads don't know how to kiss each other. Everyone deserves better. Nap time.
21-Oct-2015
---
Alec Mapa: Baby Daddy (2014)
For such a broad personality, the comedy is pretty basic. He only made me laugh for a minute or two. I liked his Bette Davis but the daddy shtick overwhelms and exhausts. He spends most of the hour screeching about his kid whilst claiming to love him and since most of us don't partake of this lifestyle, we watch uncomfortably knowing the responsibility of raising any child is more than wearing an accessory and nothing to laugh at.
05-May-2017
---
Alex Strangelove (2018)
It's "the" gay teen romp of our time. Its balls are huge, the introspections are clear and the voices are true. It feels like home because it doesn't pander to us and its funny.
14-Jun-2018
---
Alienist, The (2018)
The cast were making viewer commitment possible but eliminating a script page from the finale is disrespectful. You know, the part that explains the title.
02-Apr-2018
The crime is its star. It's beastly and corrupt. The idea that men conceived the idea to put a child in drag so they could sexually excuse abuse and maintain the purity of their women, vociferates that men hate children even more.
12-Feb-2018
---
All In The Family (1971-1979) 
Edith, Gloria, Archie & Mike, in that order.
21-Jul-2017
---
Almighty Johnsons, The (2011 - 2014)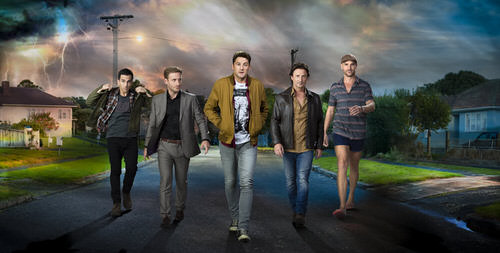 This show is all about endearment of character. They are loaded with likeables and they stick to their mythology even when its obvious they can't afford more. The boys are a pleasure and the girls slowly but surely catch-up. They are sorely missed.
22-Jan-2016
---
Alvin!!! And the Chipmunks (2015 -)
Creative reboot. Looks great and hits old and new notes. Love the pants, guys.
04-Nov-2015
---
Amazing Race, The (2001-)
It's amazing because the stunts are crazy, the producers keep finding people that are not us to perform them, and Phil is a master conductor.
02-Feb-2018
---
American Crime Season 1 (2015)
Overstated, unrealistic, preachy and lacking in any style or fun. Great actors wont compensate.
03-Dec-2015
---
American Crime Season 2 (2015)
It did much better on it's 2nd round. The story was interesting and at times riveting. It had some of the best inclusive writing ever on TV and it tried to juggle all of it. The performances are better grounded but a heaviness doesn't allow them to "take off." Felicity is trying really hard for Jessica's Emmy. I wish they didn't leave the crime solving a mystery and the ending was a tidy bundle of everyone gets what they deserve. The freshness of the story died at that point but let's hope the messages before that live on.
14-Mar-2016
---
American Crime Story: The Assasination of Gianni Versace (2018)
The finale was a peak expedition of how monsters are crafted, the characters that enable them and the casualties who suffer because of it. All the actors were given thoughtful hurrahs and the writing was top-notch cautious and a proclamation of what society studies but never learns from.
22-Mar-2018
The mystery sustains it, the lifestyle quenches it and the players reincarnate its soul. Ricky in shorts is daddy pop-up, Penelope struts and beautifies, Judith Light's Marilyn Miglin held us hostage with brilliance and maturity and Criss/Cunanan is an orgasmic nightmare. Brava.
02-Feb-2018
---