Health/Food
---
Welcome to Errattic! We encourage you to customize the type of information you see here by clicking the Preferences link on the top of this page.
Romaine lettuce is not safe to eat, CDC warns U.S. consumers
Romaine lettuce is unsafe to eat in any form, the Centers for Disease Control and Prevention said Tuesday in a food safety alert in response to a new outbreak of illnesses caused by a particularly dangerous type of E. coli bacteria.

CDC told consumers to throw away any romaine lettuce they may already have purchased. Restaurants should not serve it, stores should not sell it, and people should not buy it, no matter where or when the lettuce was grown. It doesn't matter if it is chopped, whole head or part of a mix.
---
TRUMP VOTER TURNS ON PRESIDENT AS HE VISITS CALIFORNIA AFTER BLAMING STATE FOR WILDFIRES: "HE CAN KISS MY RED ASS" 
A man who voted for Donald Trump and was recently impacted by wildfires in California blasted the president's response to the deadly crisis.

"My kids lost everything. I voted for him – and now? He can kiss my red ass," Kirk Ellsworth from Northern California told The Guardian. "What he said was ridiculous. It hurts my heart. A lot of us voted for him and he [talks] down to us?"

As news of casualties and the devastation caused by a recent spate of forest fires broke last weekend, the president blamed California for the disaster while also threatening to cut federal payments to a state which had overwhelmingly rejected Trump and his party at the polls earlier this month.
Donald Trump Becomes Twitter Laughingstock Over 'Envy Of The World' Boast
Trump has yet to visit any US troops in combat
---
5-Day-Old Florida Girl Killed by Family's Pit Bull While Sleeping in Bassinet
PEOPLE confirms that a 5-day-old Florida child tragically died on Sunday after being attacked by her family's dog.

A Citrus County Sheriff's Office spokeswoman tells PEOPLE the fatal incident occurred when the animal — a pit bull — attached the girl as she slept in her bassinet.
---
5 male ad execs are considering a discrimination claim after their gay female boss said she would 'obliterate' her company's reputation as a haven for straight, white men
Five straight, white men have retained a lawyer to look at whether they can bring a discrimination claim against ad agency JWT, after a senior executive said in a meeting she wanted to "obliterate" JWT's reputation for being populated by white, British, privileged, straight men, The Times reports.

The men went to their HR department after hearing the remarks and lost their jobs days later, according to Campaign magazine and The Times.
---
Alcohol Deaths Among Women Are Rising, But This Is Why No One's Talking About It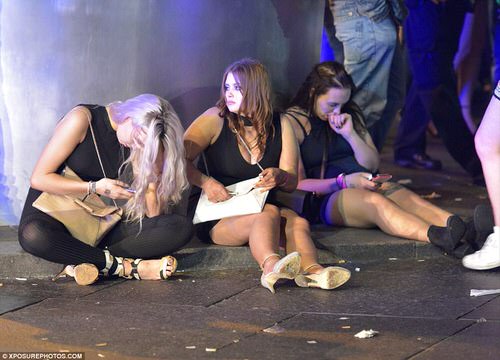 While the opioid crisis is rightfully getting attention for the destruction it's caused, alcohol use among women has quietly risen in the background, USA Today reports. Citing a study from the Institute for Health Metrics and Evaluation at the University of Washington and published in the journal The Lancet, USA Today says that during a 10-year period, alcohol related deaths among women rose 67 percent. What's more, the study reported that alcohol is the leading cause of death worldwide for people between the ages of 15 and 49.
---
High school bans Canada Goose and Moncler jackets to protect poorer children
High school can be tough for anyone, and students from poor backgrounds have the added anxiety of struggling to keep up with their wealthier peers when it comes to clothes and accessories.

A high school in northwestern England is attempting to level the playing field for disadvantaged students by banning expensive Canada Goose and Moncler coats.

In a letter to parents at the beginning of November, the headteacher of Woodchurch High School in Birkenhead explained that the ban was coming in after Christmas as the school was "mindful that some young people put pressure on their parents to purchase expensive items of clothing."

"These coats cause a lot of inequality between our pupils," headteacher Rebekah Phillips told CNN. "They stigmatize students and parents who are less well off and struggle financially."
---
11th child dies in viral outbreak at N.J. health care facility
Health officials say an 11th patient has died amid an outbreak of a respiratory virus at a care facility in New Jersey. The state health department on Friday confirmed that the "severely ill child" at the Wanaque Center for Nursing and Rehabilitation had the adenovirus infection. The youth died Thursday night in a hospital, but further details about the child were not disclosed.

The department says the child was among 34 pediatric cases that have been associated with the outbreak.
---
California Has the Most Toxic Air on the Planet Thanks to Wildfires 
The Camp Fire is an unprecedented disaster in so many ways. Dozens are dead, hundreds are missing, thousands are homeless. But the immediate impacts of the flames are far from the only way it's assaulting California. As a result of all the smoke, the state is currently home to the worst air quality on the planet.
Norovirus strikes shelters for California wildfire evacuees
---
Millennials Are Disrupting Thanksgiving With Their Tiny Turkeys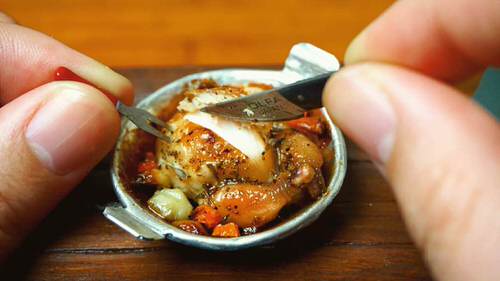 Small birds are having a big moment.

Tiny turkeys will increasingly grace Thanksgiving tables next week, thanks to the millennial generation's ongoing campaign to remake American gastronomy. The holiday depicted by Norman Rockwell—Grandma showing off a cooked bird so plump it weighs down a banquet plate—is still common. But smaller families, growing guilt over wasteful leftovers and a preference for free-range fowl have all played roles in the emergence of petite poultry as a holiday dinner centerpiece.
---
Your Mother's Romantic Past Affects Your Own Dating Adventures 
Some people have their mother's eyes. And some, it turns out, grow up to have their mother's romantic history.

People whose mothers have been married multiple times or have lived with multiple romantic partners are more likely to do so themselves, according to a new study published Tuesday in the journal PLoSOne. The longer people are exposed to their mother's cohabitation, the more sexual partners they tend to have.

Enter an organization driving positive change in its community for the chance to win $20,000 in funding.

The authors looked at data from surveys of thousands of Americans followed for 24 years.
---
Diseases spread by ticks hit record level in U.S.
New government research shows that tickborne diseases like Lyme disease continue to rise. The report from the Centers for Disease Control and Prevention finds that in 2017, state and local health departments reported a record number of cases of illnesses spread by ticks.

Cases of Lyme disease, Powassan virus; spotted fever rickettsiosis, including Rocky Mountain spotted fever, anaplasmosis, ehrlichiosis, babesiosis and tularemia all increased last year. The CDC said there were 59,349 confirmed cases of tickborne diseases in 2017, up from 48,610 in 2016. In past years, health officials have acknowledged that the true number of cases is likely many times higher than the officially tally.

The findings reflect an accelerating trend of tick-related diseases reported in the U.S. Between 2004 and 2016, the number of such cases doubled. Researchers also discovered seven new tickborne pathogens that infect people.
---
The NRA denies the reality of gun violence. Doctors like me know it all too well.
Last week, the Annals of Internal Medicine published a set of guidelines by the Health and Public Policy Committee of the American College of Physicians (ACP) addressing the problem of firearm-related injuries and death from a public health perspective.

The National Rifle Association (NRA) quickly rebuked the journal — and physicians in general — on Twitter, saying: "Someone should tell self-important anti-gun doctors to stay in their lane."

As a gun rights advocacy group, the NRA's sharp critique was entirely expected. But the eruption from my physician colleagues on social media was startling. Responding to the NRA's central point — that doctors should "stay in their lane" on the topic of guns — medical professionals created a viral hashtag, #ThisISMyLane (also #ThisISOurLane), sharing vivid stories of their clinical experiences with gunshot wound victims, arguing that, despite what the NRA might believe, the issue falls unavoidably into the laps of medical practitioners.
---
LGBTQ Figures and Plus-Size Stars Condemn Victoria's Secret After Exec's Comments / THR News
Although the brand's chief marketing officer apologized for his controversial remarks to Vogue, notable LGBTQ figures and plus-size stars are still upset.
---
'Daddy's Girl' Toddler Killed in Attack by Family Dog
A Pennsylvania family is mourning the loss of a 19-month-old girl who was mauled to death last week by their dog.

Nora Sharp was attacked by the dog outside their Windsor Township home on Nov. 4. She was rushed to a nearby hospital and died from her injuries, the York Daily Record reports.
---
LAWMAKERS PROPOSE SOCIAL MEDIA HATE SPEECH CHECKS BEFORE GUN PURCHASES
Lawmakers in New York have begun drafting legislation that would require potential gun owners to have the past three years of their social media reviewed before they were granted permission to own a firearm.

Eric Adams, the president of Brooklyn Borough, and state Senator Kevin Palmer are currently writing the proposed legislation, which would give law enforcement authorities the power to check up to three years of an individual's social media accounts and internet search history before they are allowed to buy a gun, WCBS Newsradio 880 reported. One of the main aims is to identify any hate speech shared by the users, as the politicians noted that such offensive comments are generally only discovered after mass shootings occur.

"A three-year review of a social media profile would give an easy profile of a person who is not suitable to hold and possess a firearm," Adams explained, according to the WCBS report.
---