Health/Food
---
Welcome to Errattic! We encourage you to customize the type of information you see here by clicking the Preferences link on the top of this page.
PFAS toxins found in drinking water throughout Southern California
Wells of nearly two dozen Southern California water agencies have reportable levels of PFAS, a chemical family increasingly linked to cancer, liver and kidney damage, thyroid disease, high cholesterol, low fertility, low birth weight and ulcerative colitis.

Seven of those agencies have shut down wells in the past year because of the presence of those chemicals and two more plan closures, an investigation by the Southern California News Group found.

The state only this year began ordering testing for the chemicals, and a state law requiring that customers be notified about the presence of those chemicals won't kick in until next year.

The substances are dubbed "forever chemicals" because they resist breaking down in nature.

"PFAS is the climate change of toxic chemicals," said Andria Ventura, toxics program manager for the advocacy group Clean Water Action. "They never go away. Virtually all Americans have them in their blood. Babies are born with them. … They're some of the scariest things I've worked on."
---
Chinese tourists are opting out of travel to the US in favor of the rest of the world
In 2018, Chinese tourists made nearly 150 million trips around the world, spending a colossal $277 billion. More than $36 billion, or about 13% of that sum, was spent in the US, with Chinese visitors spending it up in Hawaii, Hollywood, and other big-ticket US destinations.

Since the start of the trade war, however, Chinese tourism to the US is down by more than 8%. The number of Chinese visitors stateside is waning—due to geopolitical pressures, a strong dollar, and the seductive call of the rest of the world.
---
Restaurant Closed After Video Showed Owner Washing Kitchen Equipment in a Lake
Old Hickory, Tennessee's No. 1 Chinese Restaurant has pretty decent reviews, save for a Yelp comment from last year claiming its food has a "hint taste [sic] of soap or some other type of cleaner." It turns out, however, that when it comes to washing, that might be the least of the restaurant's problems.

Lance Glover and his girlfriend were visiting the nearby Old Hickory Lake yesterday, when they saw the restaurant's owners in the lake, scrubbing down kitchen supplies. In a video that Glover shared with FOX17 Nashville and posted on Facebook, someone is crouched down in the water cleaning a rack, followed by a second person who brings along plastic containers.
Burger King Employee Fired After Refusing to Serve Deaf Woman Because Restaurant Was 'Too Busy'
---
University of Kansas faculty and staff want Chick-fil-A boycotted, calling it a 'bastion of bigotry'
Faculty and staff at the University of Kansas sent a letter to the school's chancellor, calling for a boycott of Chick-fil-A on campus over the company's stance on LGBTQ issues, according to The Hill.

Over the summer, the university allowed Chick-fil-A to open a location inside the student union, and entered a contract agreement with the company to sponsor the "Chick-fil-A coin toss" at home football games in coming years. Faculty and staff have protested Chick-fil-A's support of organizations "hostile to lesbian, gay, bisexual, transgender, and queer LGBTQ people, families, and communities."
---
How A Horror Movie About Trauma Made Me Realize How Toxic My Friendships Had Become
For many victims of trauma, especially childhood trauma and abuse, one of the hardest parts of recovery can be forming and maintaining healthy relationships. In my case, childhood trauma led to a serious distrust of others, a need for and fear of intimacy, and the frustrating symptoms of post-traumatic stress disorder (PTSD). I ended up seeking out other trauma survivors as friends, because we shared the language of pain. Years after those friendships died out, I saw myself in Pascal Laugier's Martyrs (2008), a film about two deeply traumatized women whose unusual bond enables terrible violence. While I never helped my friends hide any bodies, the relationship between Lucie (Mylène Jampanoï) and Anna (Morjana Alaoui) reflected many of my troubled adolescent friendships. Sometimes we're so desperate to fix what's "broken" in ourselves and each other that we can't see we're only causing more damage.

A 2009 study published in the journal Depression & Anxiety showed that women are more likely than men to experience depression or anxiety as a result of childhood neglect or emotional abuse. In addition, researchers found that in women, but not men, "perceived friend social support protected against adult depression" — and this was even after they accounted for "the contributions of both emotional abuse and neglect."

In my own experience, I find that the danger may be that some women cling to these friendships even if they become unhealthy, because they have a significant sentimentality toward them. I certainly did.
---
Ariana Grande, Billie Eilish & More Protest Abortion Bans With New Planned Parenthood Campaign
Ariana Grande, Billie Eilish, Lady Gaga and Lizzo are among 136 artists who have joined Planned Parenthood to protest a recent wave of laws in states across the U.S. restricting access to abortion.

The music engagement side to the reproductive healthcare nonprofit's larger Bans Off My Body campaign launched over the weekend with a full-page ad in Billboard magazine, signed by dozens of artists. Over the next few months, Planned Parenthood will call fans to action at music festivals like Jay-Z's Made in America in Philadelphia and Music Midtown in Atlanta, with Georgia having just signed into law a so-called "heartbeat bill" banning abortion six weeks into pregnancy. The nonprofit will also have a presence on a number of artists' national tours this year.
---
Officers Open Fire On Dogs 'Tearing Apart', Dragging Homeless Man On Street
Officers from the Philadelphia Police department opened fire on dogs to stop them from attacking a homeless person in Hunting Park. The attack happened early on Monday morning at the intersection of 6th and Tioga.

Carmen Velasquez, a neighbor, claimed she heard him screaming for assistance in Spanish and saw the dogs on top of him literally tearing him apart.

Surveillance cameras caught the incident and showed video of two dogs biting and dragging the 54-year-old man.

The attack apparently lasted more than 5 minutes involving a pit bull, and a bullmastiff estimated to be 100 pounds.

Velasquez claimed he could not escape despite the attempts to chase the dogs.
---
MONSTER HYBRID TUMBLEWEED SPECIES IS TAKING OVER CALIFORNIA, SCIENTISTS WARN
A new invasive species of tumbleweed that can grow up to six feet in height is taking over parts of California—and scientists are warning it could spread even further as climate change makes its growing conditions more favorable.

Salsola ryanii was first identified in California in 2002. It is a hybrid made up of two other invasive species—Salsola tragus, which is native to Russia and China, and Salsola australis, from Australia and South Africa. The latter, scientists say, is "one of the world's worst weeds" and is currently found in 48 U.S. states. The new species, is however, far bigger and faster growing than its parents, reaching about six feet in height.

A tumbleweed is a plant that breaks away from its roots towards the end of summer. It is blown around by the wind—its means of seed dispersal. In doing this, tumbleweeds cause huge problems. They can lead to traffic accidents and damage property. Invasive species also cause problems for the agriculture industry and native ecosystems.
---
Popeyes' chicken sandwich is surprise hit: 'We didn't expect this type of reaction' 
It appears people really wanted a new chicken sandwich.

Ever since announcing its new one, Popeyes has reportedly been selling out of it. Reports are coming in from across the nation of long lines and restaurants exhausting their supply.
Teen registered people to vote as they waited in Popeyes line for new chicken sandwich
---
Cyborgs will replace humans and remake the world, James Lovelock says 
For tens of thousands of years, humans have reigned as our planet's only intelligent, self-aware species. But the rise of intelligent machines means that could change soon, perhaps in our own lifetimes. Not long after that, Homo sapiens could vanish from Earth entirely.

That's the jarring message of a new book by James Lovelock, the famed British environmentalist and futurist. "Our supremacy as the prime understanders of the cosmos is rapidly coming to end," he says in the book, "Novacene." "The understanders of the future will not be humans but what I choose to call 'cyborgs' that will have designed and built themselves."
---
AMAT. AMATEUR. AMATO. AMAURI....
FORBIDDEN ACTS IN LEVITICUS WHAT WERE THE GRAIN

The other main dietary law taken from the Bible is also taken from Leviticus ( and ). Here the Bible says that man should eat "whatsoever parteth the hoof, and is clovenfooted, and cheweth the cud". The types of foods that can be eaten include: Grains - barley, corn, millet, oats, rice, rye, wheat. Therefore, these commandments deal with actions in mortality. What Is the Major Importance of the Book of Leviticus? .. The bringing together of the oil, frankincense, and grain in this offering is instructive (see v. 1). "Whilst leaven and honey were forbidden to be used with any kind of [meat] because of their producing.
We don't listen to our parents, why should we listen to God?
24-Aug-2019
---
Tree-planting projects may not be so green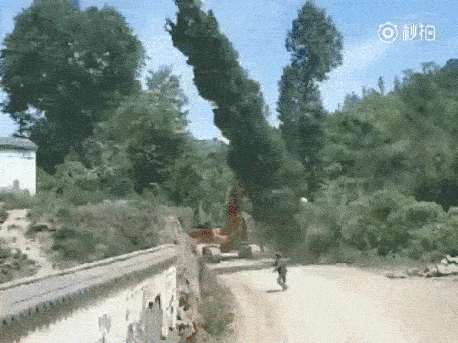 Brides and grooms do it. Transatlantic travellers do it. And you might even be getting it for Christmas. Neutralising your carbon emissions is becoming the must-do activity for the eco-conscious citizen. But now an international team of scientists has raised an unexpected objection: some tree-planting projects may, they suggest, be doing more harm than good.

Carbon offsetting allows people to pay someone else to atone for their climate sins by soaking up the CO2 that they produce. And with the consequences of global warming becoming more apparent, more Britons are opting to undo their personal share of the damage.

Last year companies and individuals in the UK spent around £4m offsetting carbon emissions. The Kyoto protocol allows member countries to do the same through carbon trading.

But it seems the guilt-free option is not as simple as writing a cheque and leaving it to someone else to sort out. Researchers have found that planting trees to soak up carbon can have detrimental knock on effects. "I believe we haven't thought through the consequences of this," says team-member Robert Jackson at Duke University in North Carolina, "I think the policy could backfire on us, but it will take decades to play out."
---
A 19-month-old had thinning bones and no teeth after her parents fed her a vegan diet of fruit, rice milk, potatoes, and tofu

In March 2018, two parents in Australia took their daughter to the hospital after she had a seizure. Once there, doctors found that the girl was severely malnourished and had rickets, a condition in which children's bones are softer and weaker because they are deficient in vitamin D, according to the Mayo Clinic.

In December, the parents pleaded guilty to causing danger or serious injury to their baby, acknowledging that they fed their daughter a vegan diet that included tofu, rice milk, vegetables, fruit, and oats, the Australian Broadcasting Company reported on Thursday.

Doctors said the girl's bones didn't develop properly because of her nutrient deficiencies, and a foster-care provider who met the 19-month-old said she looked just 3 months old because of her condition and had no teeth, according to the ABC report.
---
WHY 'NO' IS THE SINGLE MOST IMPORTANT WORD WHEN IT COMES TO DEALING WITH ANXIETY
When it comes to quelling anxiety, ideas for different strategies abound; there are books, balms, blankets, and beyond. But according to Kristen Bell, an advocate for mental-health realness, one of the best, simplest, and most effective ways to self-soothe just requires two small letters. In her keynote speech at last week's Mindbody Bold Conference, Bell shared that the power of saying no more often has been a saving grace to her as she navigates the struggles with anxiety and depression.

"I realized that my codependency was so crippling that I couldn't say no to people," she said. "So what I've been doing this month is practicing saying no to people in a very kind way." But that certain doesn't mean prioritizing boundaries and becoming a no person is an easy thing to do, especially for those who struggle with anxiety.
---
Walmart sues Tesla over several solar panel fires caused by 'negligence'
Malfunctioning Tesla solar panels started fires at "no fewer than" seven Walmart stores, resulting in hundreds of thousands of dollars in damage, the retail giant alleges in a new lawsuit filed in New York State Supreme Court Tuesday. The lawsuit was first reported by Bloomberg.

Walmart alleges that "years of gross negligence" and "failure to live up to industry standards by Tesla" sparked the blazes and led at least seven locations to close temporarily over the last seven years. Representatives for Tesla did not immediately respond to a request for comment.

Tesla has installed solar panels at more than 240 Walmart locations, but lawyers for the retailer write in the complaint that "the occurrence of multiple fires involving Tesla's solar systems is but one unmistakable sign of negligence." Walmart alleges in the suit that Tesla didn't ground its systems properly, that the solar panels installed at Walmart sites were defective, and that Tesla didn't keep proper documentation of the systems.
---