Health/Food
---
Welcome to Errattic! We encourage you to customize the type of information you see here by clicking the Preferences link on the top of this page.
AMAT. AMATEUR. AMATO. AMAURI....
FORBIDDEN ACTS IN LEVITICUS WHAT WERE THE GRAIN

The other main dietary law taken from the Bible is also taken from Leviticus ( and ). Here the Bible says that man should eat "whatsoever parteth the hoof, and is clovenfooted, and cheweth the cud". The types of foods that can be eaten include: Grains - barley, corn, millet, oats, rice, rye, wheat. Therefore, these commandments deal with actions in mortality. What Is the Major Importance of the Book of Leviticus? .. The bringing together of the oil, frankincense, and grain in this offering is instructive (see v. 1). "Whilst leaven and honey were forbidden to be used with any kind of [meat] because of their producing.
We don't listen to our parents, why should we listen to God?
24-Aug-2019
---
Tree-planting projects may not be so green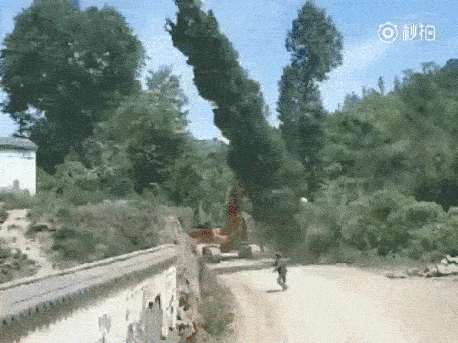 Brides and grooms do it. Transatlantic travellers do it. And you might even be getting it for Christmas. Neutralising your carbon emissions is becoming the must-do activity for the eco-conscious citizen. But now an international team of scientists has raised an unexpected objection: some tree-planting projects may, they suggest, be doing more harm than good.

Carbon offsetting allows people to pay someone else to atone for their climate sins by soaking up the CO2 that they produce. And with the consequences of global warming becoming more apparent, more Britons are opting to undo their personal share of the damage.

Last year companies and individuals in the UK spent around £4m offsetting carbon emissions. The Kyoto protocol allows member countries to do the same through carbon trading.

But it seems the guilt-free option is not as simple as writing a cheque and leaving it to someone else to sort out. Researchers have found that planting trees to soak up carbon can have detrimental knock on effects. "I believe we haven't thought through the consequences of this," says team-member Robert Jackson at Duke University in North Carolina, "I think the policy could backfire on us, but it will take decades to play out."
---
A 19-month-old had thinning bones and no teeth after her parents fed her a vegan diet of fruit, rice milk, potatoes, and tofu

In March 2018, two parents in Australia took their daughter to the hospital after she had a seizure. Once there, doctors found that the girl was severely malnourished and had rickets, a condition in which children's bones are softer and weaker because they are deficient in vitamin D, according to the Mayo Clinic.

In December, the parents pleaded guilty to causing danger or serious injury to their baby, acknowledging that they fed their daughter a vegan diet that included tofu, rice milk, vegetables, fruit, and oats, the Australian Broadcasting Company reported on Thursday.

Doctors said the girl's bones didn't develop properly because of her nutrient deficiencies, and a foster-care provider who met the 19-month-old said she looked just 3 months old because of her condition and had no teeth, according to the ABC report.
---
WHY 'NO' IS THE SINGLE MOST IMPORTANT WORD WHEN IT COMES TO DEALING WITH ANXIETY
When it comes to quelling anxiety, ideas for different strategies abound; there are books, balms, blankets, and beyond. But according to Kristen Bell, an advocate for mental-health realness, one of the best, simplest, and most effective ways to self-soothe just requires two small letters. In her keynote speech at last week's Mindbody Bold Conference, Bell shared that the power of saying no more often has been a saving grace to her as she navigates the struggles with anxiety and depression.

"I realized that my codependency was so crippling that I couldn't say no to people," she said. "So what I've been doing this month is practicing saying no to people in a very kind way." But that certain doesn't mean prioritizing boundaries and becoming a no person is an easy thing to do, especially for those who struggle with anxiety.
---
Walmart sues Tesla over several solar panel fires caused by 'negligence'
Malfunctioning Tesla solar panels started fires at "no fewer than" seven Walmart stores, resulting in hundreds of thousands of dollars in damage, the retail giant alleges in a new lawsuit filed in New York State Supreme Court Tuesday. The lawsuit was first reported by Bloomberg.

Walmart alleges that "years of gross negligence" and "failure to live up to industry standards by Tesla" sparked the blazes and led at least seven locations to close temporarily over the last seven years. Representatives for Tesla did not immediately respond to a request for comment.

Tesla has installed solar panels at more than 240 Walmart locations, but lawyers for the retailer write in the complaint that "the occurrence of multiple fires involving Tesla's solar systems is but one unmistakable sign of negligence." Walmart alleges in the suit that Tesla didn't ground its systems properly, that the solar panels installed at Walmart sites were defective, and that Tesla didn't keep proper documentation of the systems.
---
Should I Intervene With a Kid Who Says He Is Depressed?
Dear Care and Feeding,

My 11-year-old son has been friends with "Paul" for more than two years. During that time, Paul has been suspended from school multiple times for his language (he drops the F-bomb constantly, has called his teacher the B-word, etc.) and disruptive behavior. He's known to deliver very colorful commentary on how he sees the world, shouting out some particularly interesting bits at times. Nevertheless, Paul is a smart and sensitive kid, and I am rooting for him. We all are.

The reason I'm writing is because Paul recently told my son that he sneaks and drinks his mother's vodka when he's feeling depressed, which is "most of the time," in his words. He has mentioned those feelings before, and I'm also aware that telling tall tales is part of his swagger. For the most part, we take them in stride, but the combination of the alleged drinking and depression made me pause. I'm honestly not sure if Paul is just trying to look cool or if he's trying to ask for help.

My plan, which I shared with my son, is to wait and see if Paul ever talks to me about these issues, and to then talk to a grown-up who has some oversight in his life, i.e., the school principal or his teacher. I wonder if I'm doing enough or if I should do more, though I'm not even sure what that would entail, as a conversation with his parents seems impossible—they are not at all approachable. Am I just sticking my nose in where it doesn't belong? Your thoughts are appreciated.

—All Eyes on Paul
---
Former Ski Champion, 36, Dies from Mosquito-Borne Illness While Traveling in Mexico
New Zealand ski champion Philippa "Pip" Greig has died after contracting dengue fever from a mosquito bite while traveling in Mexico. She was 36.

Greig's father, Rob Greig, confirmed the news of his daughter's death to the New Zealand Herald.

He said Pip was house sitting for a friend in a small village in Mexico when she contracted the mosquito-borne viral infection and fell ill. Rob suspected she was sick for four or five days until neighbors insisted she go to the base hospital in Puerto Vallarta, a 40-minute boat ride away, to seek help.
---
'Wonderful' Michigan Girl, 9, Is Mauled to Death by 3 Dogs, and Pet Owner Is Arrested
A 9-year-old girl riding her bike near her family's Detroit home died after an attack by three pit pulls Monday afternoon, after the girl's father said he'd warned the dogs' owner that his fence was too flimsy to hold back the animals.

"We had an argument about it just last week and he just didn't take care of his dogs properly. He could have prevented this," the father, Armando Hernandez, told Detroit radio station WWJ.

The girl, Emma Valentina Hernandez, was taken to Children's Hospital of Michigan and died from her injuries in what the Wayne County medical examiner ruled was an accident, reports The Detroit News.
Vicious Pitbulls Escape Again, Kill Second Dachshund
---
Tyson recalls chicken breast patties after complaints of "extraneous matter"
Tyson Foods is recalling more than 39,000 pounds of Weaver fully cooked chicken breast patties with rib meat after consumers complained about finding pieces of a mechanical seal or gasket in the product.

The recalled chicken is packaged in 26-ounce bags with a best buy date of January 31, 2020.
---
Plague-infected prairie dogs have shut down parts of a Denver suburb
Prairie dogs infected with the plague -- yes, the plague -- have shut down parts of a city and wildlife area near Denver this summer.

Sections of the Rocky Mountain Arsenal National Wildlife Refuge were closed in late July as a precautionary measure after the discovery of the disease, the US Fish and WIldlife Service said.

Unaffected refuge areas reopened Saturday, but other locations in Commerce City, a suburb north of Denver, will remain closed until Labor Day weekend, the Tri-County Health Department said.
---
Costa Rica Confirms 2 More Suspected Alcohol Poisoning Deaths, Raising Death Toll to 25
Costa Rica's Ministry of Health has confirmed two new deaths due to suspected methanol poisoning, raising the number of people believed to have recently died consuming tainted alcohol in the Central American country to 25.

The agency said in a press release that one person died in Santa Bárbara de Heredia, and another in Santa Cruz de Guanacaste.

The health ministry said that since at least June, 19 men and six women between the ages of 32 and 72 have died from suspected alcohol poisoning in several cities.
---
Airline crew allegedly refused to accommodate traveler with autism. Now, they've been grounded.
A man says crew members on a SkyWest Airlines flight refused to allow his brother with autism to sit near a family member Friday and walked off the plane, forcing all 75 passengers to deplane and board another flight three hours later.

Now, the crew, including the pilots, have been grounded while the airline investigates the incident.

Ayomide Isola, 23, was on SkyWest flight 3596 from Detroit to Houston with his mother, sister and 21-year-old brother, Tayo, who is nonverbal and unable to express himself. SkyWest is a connection carrier for Delta and other major airlines.
---
Ending the HIV/AIDS Epidemic Only Happens if Black America Leads
The underpinning of the administration's plan is the recent surveillance data that shows that 50 percent of the U.S. epidemic is in 48 counties, Washington D.C., and San Juan, Puerto Rico, and seven states that have a substantial rural population living with HIV. While there is no question that focusing on the jurisdictions with the highest HIV burden makes sense, we must ask if focusing on geography alone — the where — will unlock the mystery of ending the HIV epidemic.

But with 60 percent of the Black HIV epidemic lying within the aforementioned jurisdictions, can we end the HIV/AIDS epidemic without also focusing on the other W's, the who and the what?
---
The doctor will accuse you now
A recent essay in Time Magazine called for a massive expansion of the nanny state through mandatory medical screening of children for signs of child abuse. The proposal, which is based on the assumption that racial bias is causing doctors to miss some cases of abuse, would strip doctors of the ability to apply reasoned, clinical judgment to cases and would require them to subject children to a battery of x-rays whenever bruising or other marks are noticed. Proponents of the plan — not its opponents, mind you — have given it the appropriately dystopian moniker, "think less, screen more."

Perhaps as shocking as the plan itself is how nonchalant the essay's authors, Dr. Richard Klasco and Dr. Daniel Lindberg, are about the life-altering consequences of their proposal. In an apparent attempt to downplay the harm that their plan will cause, Klasco and Lindberg wrongly suggest that the worst that will happen if they get their way is "some non-abused children will be screened, and some non-abusive parents will be offended."
---
Study shows social media may harm teens' mental health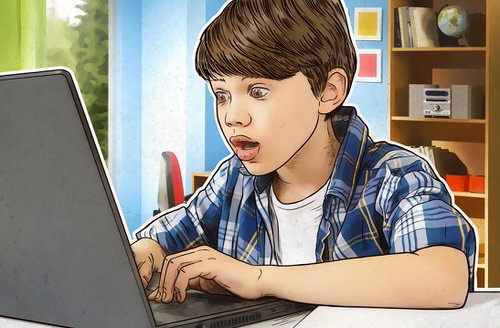 CNN's Dr. Sanjay Gupta explains the details of a new study linking social media use to mental health issues in teens.
How Does Social Media Affect Girls? They Feel Effects More Strongly Than Boys, New Research Says
we need to stop making mental illness look cool on social media
---