Health/Food
---
Welcome to Errattic! We encourage you to customize the type of information you see here by clicking the Preferences link on the top of this page.
How Black Lives Matter Is Challenging India's Obsession With Fair Skin
Skin-lightening brand Fair & Lovely, which earned more than $500 million in sales in India last year, announced on June 25 that it would be removing the word "fair" from its products.

For decades, Indian advertisers have propagated an association between skin fairness with career success, beauty, and social status. In 1975, Fair & Lovely was one of the first brands to monetize India's societal desire for light skin by turning it into a beauty product.

Now, this brand which has spent 45 years building itself into a household name with skin-whitening face creams, is trying to revamp its identity.
---
Sexual Self-Esteem: Who Has More of It?
Sexual self-esteem influences almost every sexual decision you make, from who you engage with and when to whether you constrain yourself and how.

However, very little is known about sexual self-esteem and who has more or less of it. This is particularly important because sexual self-esteem and sexual satisfaction are closely related. Several studies suggest that lower sexual self-esteem negatively impacts sexual satisfaction. Another study, by Hale and Strassberg, reported the results of an experiment to test the effects of low sexual self-esteem and showed that male participants' sexual arousal was significantly and negatively affected by poor sexual self-esteem.

What Is Sexual Self-Esteem?

Sexual self-esteem is feeling capable of being involved in sexual practices with successful procedures and results. Sexual self-esteem tends to differ with age and one's partner's sexual skills or interest, and it may vary for men and women and across cultures.

Studies also suggest that sexual self-esteem is negatively affected by a variety of life experiences, including childhood sexual abuse, sexual victimization, physical disabilities, and health issues. Another study found that sexual self-esteem is positively associated with general self-esteem.
---
People of color won't be required to wear masks in an Oregon county 
People of color are exempt from an Oregon county's mask mandate over concerns about racial profiling.

Lincoln County, Oregon, requires most residents to wear face coverings in public settings, indoors or outdoors. The overwhelmingly White county will not require non-White residents to wear them if they fear harassment, the county said this month.

It's one of the first counties in the US to exempt people of color from wearing masks to prevent racial profiling.
Angry residents erupt at meeting over new mask rule
Oregon county rescinds racial profiling mask exception
My friends are acting like this pandemic is over — how do I deal?
Los Angeles County Now Has Highest Number Of Coronavirus Cases In U.S.
---
Warning Issued For Millions Of Google Gmail Users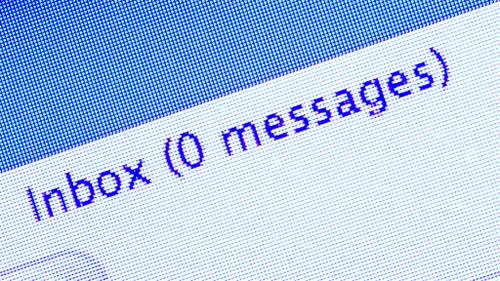 Reported by both Windows Latest and MSPowerUser, Gmail users are discovering that Microsoft's Windows 10 built-in Mail client is deleting their emails and/or sending them to spam automatically.
---
Census shows white decline, nonwhite majority among youngest
For the generation of Americans not yet old enough to drive, the demographic future has arrived.

For the first time, nonwhites and Hispanics were a majority of people under age 16 in 2019, an expected demographic shift that will grow over the coming decades, according to figures released by the U.S. Census Bureau on Thursday.

"We are browning from bottom up in our age structure," said William Frey, a senior fellow at The Brookings Institution. "This is going to be a diversified century for the United States, and it's beginning with this youngest generation."
---
Casual Sex: Harmless Fun or Harmful to the Soul?
The COVID-19 pandemic has caused lockdowns across the world, cutting off opportunities for socializing with others. While hard data is not readily available, this lockdown likely led to a massive decrease in promiscuity and casual sex. Now that lockdowns are easing, social venues are beginning to reopen and singles are once again starting to mingle. This will undoubtedly increase opportunities for casual sexual encounters.

However, the long period of home confinement will have given many people pause for thought about their lifestyles—including their sex lives. For some, this may have led to a rethinking of sexual priorities, while for others this extended period of involuntary celibacy can not end quickly enough.

"I just wanted to fuckk as many women as I can, but I could feel like its empty... during one week, I was with 4 or 5 different girls but the next day I felt this emptiness, and I would say each of them take a part of your soul, and make you more empty… because of that I stopped doing that… and I knew this was a mentally healthy thing to do."

I was totally addicted. It was soul-eating. I discovered I was addicted about 3 or 4 years in, and I realized that my life was taking a drastic turn. I was in school but I wasn't interested in school anymore. I was heavily into running but I wasn't interested in a single bit of running. I was just interested in clubs and girls… and I was tired of just focusing on girls and not focusing on my life… I decided to build myself first, that is what I am doing now…"

In a free society, it is a fundamental right to enjoy a sexual lifestyle of one's own choosing (within the limits of the law). As lockdowns continue to abate, more and more people will be looking to rekindle their sex lives: including casual sex, one-night stands, and "friends with benefits." For some people, this will be harmless fun and an enjoyable recreational activity.

But some research—
---
Dear Abby: His teenage daughter won't wear pants, and it disturbs me when I visit
DEAR ABBY: My fiance, "Jay," has a 14-year-old daughter who has been home-schooling during the quarantine, and she refuses to put pants on. When we ask her to, she gets upset.

She isn't built like the average teenager. Abby, she's 5'10" and weighs 200 pounds, so it's like seeing a grown woman in her underwear.

I think it's inappropriate for a young woman her age to be unwilling to dress herself fully, and I don't like seeing her like that every time I go to their house.

Jay doesn't notice. He says it doesn't bother him, and he doesn't mind when I ask her to put shorts on.

I don't feel it's my place at this point to dictate what she wears, but I'm uncomfortable. I don't know if I'm crossing a line or if it's normal to feel this way. Help!

DIDN'T THINK I WAS A PRUDE
---
Taxpayers Footed Major Bill to Quell George Floyd Protests
When state governments and President Donald Trump called on the National Guard to quell protests over the killing of George Floyd, taxpayers ended up footing the bill. And it wasn't cheap. Ten states have reported spending almost $52 million on deploying Guard personnel to help law enforcement respond to the protests, according to an ongoing Daily Beast analysis.
---
Updated: How Do Black People Spend Their Money? (The Racial Wealth Gap)
How black people spend their money has been a hotly debated topic not only on this site, but in our office, at social events and in beauty and barber shops across America. This article has been the most read and commented article for 9 years running. Once I learned that this was the most popular and discussed article on the website, I decided to do some research and share this information with others.

I predict that even after reading this article there a significant number of Black people who will NOT change their habits and work toward changing their situation. Over time, when things go unchallenged, they seem normal. After centuries of slavery, black people must realize that they need to work toward building generational wealth and learn to invest their money and establish Trust funds for their wealth that can be passed down to future generations.
---
So long, salad bar: Grocers get creative, consider robots to revive prepared food amid pandemic
Grocery stores have shut down self-serve salad bars during the pandemic. They've taken away displays of fresh olives and dips. And they've replaced giant kettles of ready-to-ladle hot soup with sealed to-go containers.

The deli and prepared food areas that used to draw traffic to stores and differentiate grocers have fallen from favor as customers worry about the spread of the coronavirus, cook more from scratch and try to limit their time in stores.

Grocers are trying to revive those parts of the store with new approaches. At Publix, salad bars and hot bars have reopened, but employees dish out each item. Wegmans moved hummus, olives and more behind a counter where cheese shop employees fill orders. And at Texas-based H-E-B, some coolers carry prepared meals from local restaurants and a former food bar became an ice chest of beers.
---
Black chefs on the tradition of Juneteenth and need for diversity in the food industry
Ahead of Juneteenth, a holiday celebrating the end of slavery in America, Black-owned restaurants and services are highlighting the underrepresented tradition of Black cooking and advocating for increased diversity in restaurant kitchens.
---
SCHILLING: 'Gender Identity' Has No Place in Medicine
The problem is obvious: "gender identity" has no basis in physical reality. It is impossible for a doctor to tell from simply examining a patient what his or her (or hir or zir) "gender identity" is. A person's "gender identity" is totally subjective and has no connection to one's physical body.

However, health care is very much connected to the physical body. Whether one is biologically male or female makes a great deal of difference in how one ought to be treated — from finding the right medicine dosages to judging the risks of getting certain diseases. To place "gender identity" above biological sex would be to ask medical professionals to ignore their education and their training and instead operate solely on what a patient believes to be true — a dangerous idea if there ever was one.
---
Fears over domestic abuse when football comes home
With the Premier League returning tonight, the first football game kicking off this week, people will be watching the games from their homes due to the pandemic. There are fears this could increase tensions within households, resulting in incidences of domestic abuse.

In response to this, the Cannock Chase Council's community safety partnership has teamed up with local partners including Staffordshire Police, New Era (domestic abuse service), the Staffordshire Commissioner's Office and local authorities across Staffordshire to deliver some messages around the issue.

The new campaign 'Football is coming home' raises awareness of the support services available for both victims and perpetrators during these unprecedented times.
---
Almost Every American Is Extremely Unhappy, for Some Reason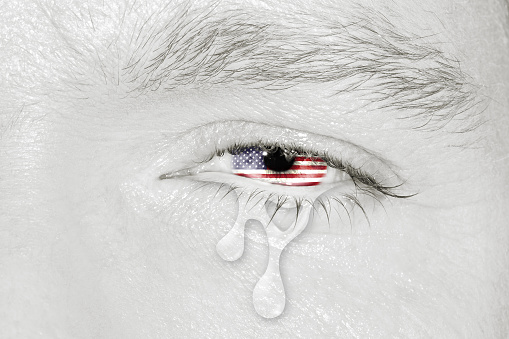 A new poll found that Americans are the unhappiest they've been in nearly half a century, though I certainly can't imagine why that would be the case.

The Associated Press reports that the the COVID Response Tracking Study, conducted by researchers at the University of Chicago, found only 14 percent of American adults say they are "very happy," with 50 percent of respondents saying they "often or sometimes felt isolated in recent weeks." In 2018, 31 percent of Americans said they were "very happy," and only 23 percent said they felt isolated.
---
Thousands told to repay unemployment benefits 
CNBC's Rahel Solomon reports on how thousands of unemployed workers have been asked to repay unemployment benefits.
---