Gay+
---
Welcome to Errattic! We encourage you to customize the type of information you see here by clicking the Preferences link on the top of this page.
---
How Tumblr's adult content crackdown could alienate users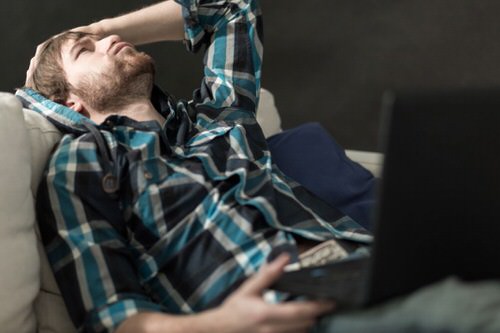 Tumblr says it is banning images and videos that feature "adult content," including pornography, from its platform. The change, which will start December 17, threatens to alienate some of the blogging website's most active communities.

The company said Monday that it will no longer allow any images or videos of sex acts, nor will it allow "real-life human genitals or female-presenting nipples." It will make exceptions for non-sexual content, including breastfeeding photos and "health-related situations," such as sex-reassignment surgeries and mastectomies.
---
Actress and radio performer Hattie McDaniel became the first African American to win an Oscar in 1940, for her supporting role as Mammy in 'Gone With the Wind.'
(I didn't see a slave or a servant but a person)
03-Dec-2018
Hattie McDaniel
03-Dec-2018
---
If I believed in Jesus I would presume he'd want to award his earth to the hardest working people.
27-Nov-2018
---
---
- we don't care about women

- we care less about children

- the environment is already fucked, why do keep bashing the masses with it? (Give us an exit strategy)

- the people who told us is it gets better didn't stick around to make sure it did

- parents stopped parenting. They rather glorify their position instead of practice it

- we have to believe in religion above all else because it keeps us bound and uninspired

- we ruined food. Organic food is just food that spoils faster so you can buy it more often

- we care if people get shot in mass but care very little about the 100 individuals who get murdered every minute

- rapey is the new normal

- we'd rather hate than love

- happy endings only occur in art

- my neighbors all suck

- the fight for a better life is lonely

- we pretend and pretend and pretend

...why should I care?
---
The Trump Administration Just Asked The Supreme Court To Let It Enforce Its Transgender Military Ban
The Trump administration on Friday asked the Supreme Court to take up three cases challenging the administration's repeated efforts to bar transgender people from serving in the military. The move is the latest unusual filing at the high court by an administration that appears eager to leapfrog over appeals courts that have previously sided with challengers to the administration's policies.

The effort to reverse Obama-era policies allowing for open transgender military service began when President Donald Trump tweeted out news of the ban in July 2017 and has been met with heavy skepticism from courts around the country since that morning.
---
Diocese removed Iowa priest after girl reported touching 
A longtime Roman Catholic priest in Iowa has been removed from the ministry indefinitely after a girl complained a year ago that he improperly touched her, a diocese has confirmed.

The fourth-grader alleged that the Rev. Brian Danner of St. Mary's Catholic Church in Humboldt rubbed the top of her leg while taking her confession, the Diocese of Sioux City told The Associated Press. The girl's parents were "extremely upset" and complained to church officials, recalled diocese lawyer Michael Ellwanger.

The diocese reported the incident to the county attorney last December and has revoked Danner's ability to function as a priest indefinitely. Its review found that Danner's actions were inappropriate but didn't constitute sexual abuse, Ellwanger said.
Global Catholic nuns urge reporting of sex abuse to police
Armed men kidnap 15 girls in southeastern Niger: mayor
---
COURT RULES NONCONSENSUAL SEX WITHOUT VIOLENCE DOESN'T COUNT AS RAPE
A Spanish court has cleared two men who had nonconsensual sex with a woman of rape because their actions weren't "violent" enough to warrant such a verdict.

The victim's "vulnerable nature" and prior alcohol intake allowed the pair to have sex with her without resorting to violent acts, the ruling said, according to the BBC.

The court jailed the men for sexual abuse rather than sexual assault—Spain's legal equivalent to rape.

The perpetrators—an uncle and nephew—received sentences of four and a half years. Sexual assault crimes can result in prison terms of up to 15 years in Spain, the BBC stated.
---
Barbra Streisand Reveals Rough Relationship With Her 'Jealous' Mother
After years of stardom, Barbra Streisand Opens a New Window. has finally revealed her secretly rough relationship with her mother, who died in 2002.

The famed singer, actress, and director, now 76, told the Daily Mail Opens a New Window. that after her father Emanuel died of an accidental morphine overdose when she was only 15 months old, her mom Diana had to care for her alone.

"I think there are parents who don't really like themselves," Streisand remarked in the new interview.

"They don't like their offspring either. My mother meant well. She loved me as best she could. She had dreams of her own and she wanted to be a singer. She was jealous, and that was staggering for me to learn."
---
The U.S. is denying marriage benefits to this gay widower, so he's suing the government
The U.S. Social Security Administration (SSA) has a policy that says a spouse must be married to their partner for at least nine months before they're eligible to receive a deceased partner's survivor benefits.

That's not a problem for most couples, but it is for Michael Ely, a 65-year-old gay Arizona resident. He was denied SSA survivor benefits when his husband of six months died of cancer in 2015.

Ely and his partner Jim Taylor met in 1971 and they stayed together for the next 43 years. But because marriage wasn't legal in Arizona until October 2014, they couldn't marry until just before Taylor died.

"We got married as soon as we could, quickly gathering our loved ones together in less than three weeks," Ely said. "But we were only able to be married for six months before I lost him to cancer."
---
'SHOOTING NOV 14': 12-YEAR-OLD STUDENT ARRESTED AFTER ALLEGEDLY WRITING THREAT IN SCHOOL BATHROOM
A middle school student was arrested after a threatening message was discovered written on the wall of one of the bathrooms.

A student at Cypress Lake Middle School in Fort Myers, Florida, was arrested on Tuesday after she confessed to making a written threat in school. Newsweek does not share the name of minors unless they're being charged as an adult.

In an effort to determine the source of the written threat, the Lee County Sheriff's Office sent officers to the middle school to speak with students, according to the press release. After students were addressed, a 12-year-old student confessed to having written the threat, according to a press release from the Lee County Sheriff's Office.

The student was charged with one felony count of a written threat to do bodily harm or mass shooting and booked at the Juvenile Assessment Center (JAC).
---
After his phone was stolen, he was outed on social media & beaten in the street 
A man in Seattle got beat up after a house guest stole his phone and posted graphic pictures of him on social media. His mother in Cameroon was also beaten and her house was destroyed.

According to the police report, he let a female friend from Cameroon stay with him and his husband. She "constantly told him he needed to change from being gay" and even offered to have sex with him in order to turn him straight.

While she was staying with him in August, she stole his phone and posted pictures of him and his husband to social media and sent them to his relatives.

She even took a photo of his marriage certificate and shared it.
---
Texas girl strangles baby brother as dad shopped: Police 
Police have charged a Houston man with child abandonment after concluding that his 6-year-old daughter strangled her 1-year-old brother with a seatbelt in the family car parked outside a thrift store while their father shopped.
---
Gay man sues NYC spa for trying to give him 'a happy ending'
When 34-year-old gay New Jersey resident Ronnie Arnau went to the Living Fresh Men's Spa in Chelsea, Manhattan for a massage last month, he expected "a normal massage." But he claims the spa's masseur began caressing his buttocks and genitals 10 minutes into the massage.

So now Arnau is suing for sexual assault.

According to a lawsuit filed in the Manhattan Supreme Court, masseur Pei Tian began focusing "exclusively on Arnau's buttocks for an inordinate amount of time," making Arnau very uncomfortable.
---