Gay+
---
Welcome to Errattic! We encourage you to customize the type of information you see here by clicking the Preferences link on the top of this page.
A son used a bucket truck to visit his mother on the third floor of her assisted living home
An Ohio arborist with a bucket truck is making a strong entry for son of the year award.

Charley Adams hasn't been able to visit his mom Julie at her Ohio assisted living home because of coronavirus restrictions, so he came up with a clever way to visit her without violating social distancing rules.

Adams owns Adams Tree Preservation in Youngstown and like any tree service business, he has a truck with a bucket attached to an adjustable boom for trimming hard-to-reach branches.
---
This 'mostly straight' guy is falling for his bisexual roommate while they're trapped together in coronavirus lockdown
He wrote: "Jake's a pretty casually physically affectionate guy in general… I'm not as much that way as he is because I was kinda raised in 'men don't hug' kinda household where physical affection was rarely given, if it was given at all, but I'm cool with him being like that and actually kinda appreciate it."

The two men are currently on lockdown because of the coronavirus pandemic, and have only had each other for company.

The original poster (OP) said he has a condition which causes extreme fatigue and so he needs to take naps during the day, and used to do this on the sofa when his roommate was out.

He said: "Since quarantine, he's obviously been here every time. He's been very accommodating and sweet about it.
---
"Twinks for Trump" founder held a "corona potluck" to spread the virus 
"Twink for Trump" Lucian Wintrich talked to the New York Post about a "corona potluck" – a get-together he organized where he discouraged people from washing their hands – that he organized earlier this month.

Wintrich, who parlayed his notoriety from the group Twinks for Trump into a paid gig at the far-right website Gateway Pundit, said that the idea was inspired by "chickenpox parties" – where parents take their kids to deliberately infect them with the disease.
Rodney Howard-Browne, Megachurch Pastor Who Flouted Virus Rules, Arrested
University that punishes students for being gay told kids to go to class during coronavirus. Now they're really ill
'Sick experiment': Arizona not implementing coronavirus lockdown measures
Crowds ignore social distancing rules to watch USNS Comfort
Feds: Price-Gouging Suspect Coughed on FBI Agents, Said He Had Coronavirus
THE HAMPTONS BEACHES FILLING UP ... Social Distancing Struggle Is Real!!!
Be a good Samaritan: N.Y. lawmaker calls out minister for anti-LGBTQ remarks
Woman Charged With Terrorist Threat After Coughing On $35,000 Worth Of Groceries
Who's the biggest COVIDIOT of them all — you be the judge
---
'Go the fuck home!': Woman repeatedly screams bloody murder, drops f-bombs on anti-abortion street preacher in Seattle 'Gayborhood'
It used to be that abortion-hungry types were intimidated by sign-carrying anti-abortion activists — but those days are long gone. In fact, the opposite now appears to be true.

As we've seen repeatedly over recent years, those who go public on a pro-life stance have opened themselves to far more vitriol and indeed physical harm than those espousing sociopolitically popular pro-choice beliefs.
Anti-abortion activist Matthew Wiersema was on a street corner in Seattle recently preaching the gospel and reminding passersby that abortion is murder, Pulpit & Pen reported.

Well, a woman suddenly appeared with Wiersema on the corner and began cursing at him and repeatedly screaming at him — and he recorded most of the jaw-dropping interaction and posted it to YouTube Wednesday.

"I could hear you from where I live, and I'm fucking tired of it," the woman told Wiersema, adding that "you're fucking too loud."

When Wiersema said he was trying to save people from hell and babies from being aborted, the woman unleashed a loud, lengthy, high-pitched scream at him.

"Did that feel good?" she asked him afterward. "Because that's what I hear every time I hear you talking."

When Wiersema tried to answer, she screamed again, adding that "there's a stay-at-home order that you are literally not following" and "go the fuck home, you asshole!"
Judges block 3 states from enforcing abortion bans pegged to pandemic
---
A gay sex club has taken its naked party online and proved more popular than ever
A UK gay sex club has responded to coronavirus by taking its popular naked party online – and it's proved a massive hit.

While many workers are resorting to online video conference services for their regular meetings, sex club promoter Jamie HP decided to put the same tech to a more enjoyable use.

SBN, which stands for 'stark bollock naked', holds regular Sunday afternoon parties in a club in Vauxhall, south London. Usually up to 600 guys strip off for the event.

However, yesterday (29 March) 3,000 attended the online equivalent, Jamie told GSN.

Meanwhile it seems the communities who use online cruising sites and hook-up apps are policing the coronavirus quarantine for themselves.
---
Trans Woman Stabbed to Death in NYC Park, Allegedly Over a Wig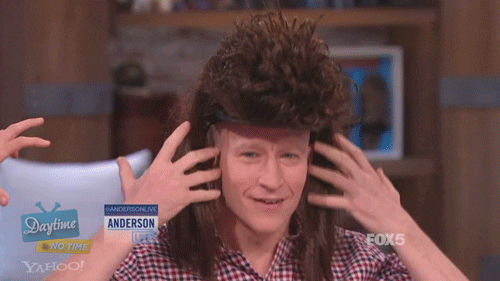 A transgender woman was stabbed to death in a park in New York City's Harlem neighborhood early Saturday morning.

The 33-year-old woman was sitting on a bench at Harlem River Park when her attacker approached her, witnesses told police, according to the New York Daily News. An argument ensued; one witness said it was over a wig. The attacker then stabbed her in the neck and fled on a scooter. Police arrived about 1:30 a.m., and the victim was taken to Harlem Hospital, where she was pronounced dead.
---
Anti-LGBTQ hate groups on the rise in U.S., report warns 
The number of anti-LGBTQ hate groups soared 43 percent last year, rising from 49 groups in 2018 to 70 in 2019, according to a recent report from the Southern Poverty Law Center.

"Groups that vilify the LGBTQ community, in fact, represented the fastest-growing sector among hate groups in 2019," the report states. The SPLC found the surge in anti-LGBTQ groups occurred amid an overall decrease in hate groups last year, which dropped to 940 from an all-time high of 1,020 in 2018.

The report said the surge was "possibly fueled by continued anti-LGBTQ sentiment and policy emanating from government officials," largely attributing it to the Trump administration.
Man with 75 convictions is released once again after threatening to stab two gay men with a syringe
Horrific propaganda campaign claims coronavirus is spread by talking to transgender people
Iraqis accuse religious leader of 'weaponising' coronavirus by blaming the pandemic on same-sex marriage
---
---
La Borinquena Creator Teams Up With Comics All-Stars For Free, Downloadable Coloring Book
With most of the United States still social distancing and living in relative isolation in response to the growing novel coronavirus pandemic, award-winning comics writer Edgardo Miranda-Rodriguez, best known for his creation La Borinqueña, has put together work from a number of famed comic book artists to provide fans (and their kids) with a free, downloadable coloring book to use at home. Miranda-Rodriguez has always had a way of bringing big names together, having brought people like George Perez into his creator-owned book and then assembling an all-star roster of creators and characters for his Ricanstruction comic, which raised funds for Americans living with the impact of natural and financial disasters in Puerto Rico.
---
South Florida Gay Men's Chorus Member Dies from Coronavirus
South Florida's LGBTQ community is mourning another loss from coronavirus. George "Skip" Panse, described as a "beloved" member of the South Florida Gay Men's Chorus, died on Wednesday.
Plácido Domingo, once opera's biggest star, has been hospitalized in Mexico with coronavirus
'I Love Rock 'n' Roll' songwriter Alan Merrill dies from coronavirus
---
Guy in an open relationship has the absolute worst reaction to his wife getting a girlfriend
Writing anonymously on Reddit, the woman said she is "confused and hurt" by her husband's hostile response to her new partner.

She explained that she has been with her husband for seven years. For around six of those years, they were in a monogamous relationship, but last year her husband suggested they open up their marriage to include other people.

The woman was scared about the prospect of an open relationship, and not entirely comfortable with the idea, but her husband said he would leave her if she didn't agree as it was what he wanted.

But the man apparently got more than he bargained for when his wife introduced a female partner into the mix.

Initially, the couple encountered stumbling blocks when her husband's partners did not want to have threesomes, which left the woman feeling "dejected and upset".
---
Hate-spewing teens yell 'you caused coronavirus bitch!' at Asian woman
A trio of hate-spewing teens blamed an Asian woman for coronavirus as they attacked her on board a city bus in The Bronx, police said Sunday.

The three girls approached the 51-year-old victim on the bus near Ogden Avenue and West 166th Street, screaming a series of anti-Asian slurs around 3 p.m. Saturday when one of the 15-year-olds hit the Asian woman in the head with an umbrella, cops said.
---
The Supreme Court handed down a unanimous decision that bodes ill for the future of civil rights
Like most of the country, the Supreme Court is in coronavirus lockdown, closing its building to the public and postponing oral arguments until some future date.

Yet even as the justices seek shelter from a pandemic, they still managed to hand down five opinions on Monday. One of them, in the case Comcast Corp. v. National Association of African American Media, is a blow for the civil rights community — and a potential harbinger for civil rights cases to come.

The case involves a dispute between the cable TV company Comcast and a business that alleged the telecommunications conglomerate refused to carry its channels because it disfavored "100% African American-owned media companies." (Comcast Corporation, the defendant in this lawsuit, is an investor in Vox Media.)

The Comcast decision, according to NAACP President and CEO Derrick Johnson, "is a huge step backward in our march toward achieving equal opportunity for all." He warned that the Court's decision will "significantly restrict the ability of discrimination victims to prove their claims under one of our nation's premier civil rights laws."
---
Trish Regan exits Fox Business after calling coronavirus a "scam" on air
Fox Business announced Friday that the cable news network "parted ways" with anchor Trish Regan, after she called the novel coronavirus a "scam" on-air March 9.

The big picture: Conservative commentators, including syndicated radio personality Rush Limbaugh and Fox News' Sean Hannity, have come under fire for minimizing the threat of COVID-19. "For two crucial weeks in late February and early March, powerful Fox hosts talked about the "real" story of the coronavirus: It was a Democratic- and media-led plot against President Donald J. Trump," The New York Times writes.
---
First NYC Nurse Reported to Die of COVID-19 Is a Gay Man
Kious Kelly has died after a battle with COVID-19.

The 48-year-old assistant nurse manager at Manhattan's Mount Sinai West is the first nurse reported to have died of the virus in New York City, reports The New York Times.

Kelly informed his sister, Marya Patrice Sherron, on March 18 that he had tested positive for the novel coronavirus and was breathing with the help of a ventilator in the ICU. Kelly had asthma but was described as his sister as otherwise healthy. He died Tuesday.
---