Wisps
Welcome to Errattic! We encourage you to customize the type of information you see here by clicking the Preferences link on the top of this page.
I am now free to become somebody else.
02-Apr-2019
---
I kicked "my asshole" to the curb to make peace with my mother. It was very latin, a very special supplementary season of "One Day at a Time." I'm her papito too.
(My favorite part was making her laugh)
28-Mar-2019
---
I spent so much time fighting for what I thought was best for the world that I stopped enjoying it.
(I hope to change that.)
26-Mar-2019
---
Mental illness is methodical physical movement and relentless thoughts.
21-Mar-2019
---
I actually stepped out and had a nice dinner with Pap. As we were leaving, a lady customer stopped us to ask if we had enjoyed our dinner. We exchanged pleasantries and wished each other a good night and I was beautifully devastated.
20-Mar-2019
---
I decided to pod myself a little.
19-Mar-2019
---
Hope alleviated my panic attack.
17-Mar-2019
---
"The worst form of inequality is to try to make unequal things equal."
13-Mar-2019
---
There are two sexes in the world. Every being is an iteration. You're allowed to exchange it but that's all "he" made.
12-Mar-2019
---
To avoid exploding in a land mine, I'd masturbate before hunting.
09-Mar-2019
---
A good rule for sex...try to make each other feel good.
03-Mar-2019
---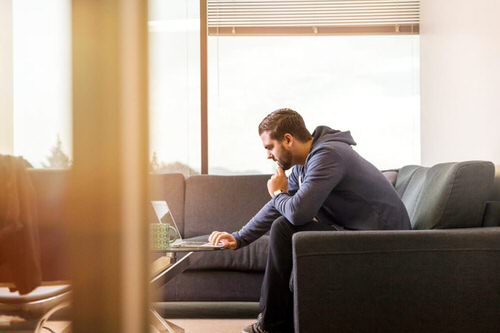 Porn is a necessity to quell the appetite that percolates in men. Men articulate sex through experience (good or bad,) societal etiquette and pressure. Porn doesn't find us, we look for it. The desire is built-in, control is an option. Release (physical or mental) is the break. Porn accommodates the climate but it doesn't precipitate the man.
03-Mar-2019
---
We spend our whole lives trying not to become our parents until we do.
01-Mar-2019
---
we utilized every modern aspect of bringing up a child. He was my lover's child with an ex-wife. The child was a gift that was supposed to save the marriage. It didn't happen.
I lived in another state when my lover (Pap) and I met. He was traveling temporarily for work when we became acquainted. We dated joyfully for six months before a life ultimatum. Pap's work was ending and he was experiencing difficulty dividing his time between his son and I. He asked me to move 800 miles for his son's sake (whom I never met) to keep the dynamic intact. If he moved with me his relationship with his son would have suffered a hit. He was only five. I didn't want to parent or interfere with his right to do so. I respectfully broke it off.
28-Feb-2019
we killed no fetuses to have him. He was adopted.
08-Feb-2019
We had a gayby once...
07-Feb-2019
---
The argument that we shouldn't depend on the kindness of white strangers is extremist. I've met many who have put aside their superiority and leant my family and I a helping hand. I say thank you. To the nitpicker...chop, chop...start saving.
26-Feb-2019
---