All Posts
Welcome to Errattic! We encourage you to customize the type of information you see here by clicking the Preferences link on the top of this page.
Porch piracy: Here's what we learned after watching hours of YouTube videos showing packages being pilfered from homes
Deliveries of groceries and packages are soaring as physical retailers close their doors and tens of millions of Americans "shelter in place." Moreover, the need for social distancing may encourage more delivery workers to leave packages unattended on porches rather than risk an interaction with someone who has the coronavirus.

These conditions may be perfect for thieves, who prior to the pandemic were increasingly pilfering packages from homes across the country.

About 11 million homeowners reported having a package stolen in 2017 – and a separate 2018 survey found that almost a fifth of Americans said they had been a victim. Three-quarters of the 2017 thefts occurred during the day, and the average cost of the stolen items was close to US$200.

I led a recent study of "porch piracy" to better understand how it happens. I enlisted the help of two graduate students, Melody Hicks and Zachary Hutchinson, to help me review the videos, and my wife Amy Stickle, a math lecturer, performed a statistical analysis to ensure accuracy of the data collected.
---
The exodus of the wealthy from cities reveals the problems with individualism 
New York's gilded Upper East Side has been rendered a ghost town. The tourists are at home; the shops are shuttered, with their shelves bereft. Many of its residents, meanwhile, are as far away from the new center of a global pandemic as their wealth can take them—in the country, by the shore, on a hilltop, virtually anywhere else.

It's the same story all over the world: The wealthy are experiencing coronavirus differently. Some have gone to their second or third homes or to visit family members in more remote locations. (In the interests of full transparency, I have spent the past two weeks staying with my mother at her home in rural Connecticut.) Others have paid thousands for short-term rentals: In France and the UK, sleepy country towns are overrun with weekenders hunkering down for the long haul, while entire hotels in Ireland have been bought out by families fleeing cities. In the US, Airbnb saw year-on-year revenue in rural areas increased by $280 million in March 2020, or almost 30%, while revenue in urban areas fell by $75 million, according to data from AirDNA. In the same period, bookings in Manhattan and New Jersey fell by 66%, while bookings in some Cape Cod towns have soared by as much as 600%.

Commentators widely agree that this is selfish, unfair, and in some cases actively dangerous. Writing in the Atlantic, travel journalist Nathan Thornburgh warns prospective emigrants that by leaving now, "you are nakedly prioritizing your comfort and peace of mind over the physical health of others." Even tourism officials have asked would-be visitors to stay home: "This is something I thought I'd never have to say throughout my tourism career, but please stay home at this time," Carol Chaplin, CEO of the Lake Tahoe Visitors Authority, said in a press release.
A man was showing symptoms of coronavirus, but came to the hospital to see his partner give birth
10 charged at Lakewood engagement party in violation of coronavirus lockdown, cops say
MAN ALLEGEDLY OPENS FIRE AFTER BEING CONFRONTED FOR COUGHING WITHOUT COVERING HIS MOUTH AMID COVID-19 PANDEMIC
LGBT community raided in Uganda over social distancing
Man accused of ordering hit on dad in McDonald's can't have corona-pass: judge
Area Hobby Lobby stores have been shut down as nonessential businesses
Perv in a face mask sought for groping Brooklyn subway rider
Philadelphia hospital to remain closed amid coronavirus pandemic after owner demands big fee: report
---
Will Coronavirus Be Gone by Summer? An Expert Provides Updates on the Pandemic
The United States now has the most cases of the new coronavirus, COVID-19, in the world, and the majority of the country is under strict stay-at-home orders to slow the rate of infection. As Americans approach one month since the start of intense social distancing measures, everyone is wondering the same thing: When will this end?

To get a better understanding of what people can expect from COVID-19, Dr. Robert Norton, a professor of public health at Auburn University and member of several coronavirus task forces, answers questions about the virus.

Will COVID-19 be gone by the summer?

"Realistically, I think it's going to be going well into the summer in some areas," Norton says.
---
'Bad Wig Bandit' is snared by the FBI after string of bank robberies in ill-fitting women's hairpieces
An alleged bank robber who became known as the 'Bad Wig Bandit' has been snared by the FBI in Georgia after evading authorities in North Carolina.

Patrick Alexander, 30, is suspected of robberies at four banks in the Charlotte area in December and January while wearing ill fitting wigs.

He was arrested at Fort Benning, Georgia, on Monday after attempting to enter the army post.
---
I'm Having a Lifesaving Affair, but Social Distancing Is Keeping Us Apart
Dear How to Do It,

I'm having a wonderful affair with a man. We're both married, but we're careful and responsible—it's what we both need to survive in our marriages, and it's what's best for both of us. (Without saying too much, in our situation, divorce would destroy our big, happy, extended immigrant families. I'm not looking for judgment on that.)

The problem is social distancing because of the coronavirus. Our spouses and kids are now both home full time, and getting away to see each other has been impossible. I'm miserable without the sex and companionship, and so is the man I'm seeing. At one point, he suggested meeting in our cars by the grocery store. I obviously declined. Then today, he called me and said to go to my window and waved to me from his car (we live about two neighborhoods apart). I was moved by the gesture, but it worried me. I feel like I am on the verge of doing something risky, and all this time with my husband, who is a kind man, is making me want to lash out and tell him I don't love him.

What can I do to keep my head on straight here? I would be cast out of my family if this came out, but this whole situation is making me feel out of control.

—Swelter in Place
---
Don Lemon Bursts Into Tears While Discussing Friend & Co-Worker Chris Cuomo's Coronavirus Diagnosis 
CNN anchor Don Lemon got emotional Tuesday night while talking with his friend and fellow news anchor Chris Cuomo, who has tested positive for the novel coronavirus (COVID-19).

After discussing what people can do if they cannot pay their mortgages or rents with colleague Bianna Golodryga on CNN Tonight with Don Lemon, the host started to tear up.

"I said I wasn't going to do this," Lemon, 54, said wiping away tears with a tissue.

"He's probably at home laughing at me," the host joked before explaining how close he is with his colleague.

"Chris and I are really good friends, we live near each other," adding, "anyway, he's not here, and we have this great relationship."
Winter Party Volunteer Ron Rich Dies in Global Pandemic
50 residents of California nursing home test positive for coronavirus
Piers Morgan's youngest son Albert, 19, has been suffering from 'mild coronavirus symptoms'... as GMB host tells the 'whining' public to 'man up' during lockdown
New Jersey ER Doctor Dies One Week After Exhibiting COVID-19 Symptoms
'Star Wars' Actor Andrew Jack Dies Of Coronavirus Complications
1,400 members of NYPD have tested positive for coronavirus
12-year-old Belgian girl becomes Europe's youngest known coronavirus death
Michigan college student dies of coronavirus weeks before graduation
Captain of aircraft carrier with growing coronavirus outbreak pleads for help from Navy
---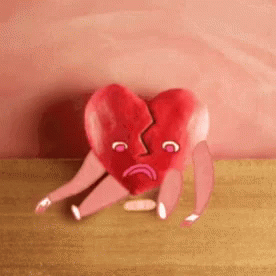 I prayed my entire life for great things to happen and all I got was a bandaid.
31-Mar-2020
---
Is it improper for me to say that I wish someone else would love Abishola?
31-Mar-2020
The leads do not align, Bob's family grates and reverse hate is not progressive.
08-Nov-2019
Exploring multi-cultural attitudes to life problems is interesting. The black characters sparkle but their counterparts appear like unwanted houseguests. I'm sure good writing can fix that. (I liked it.)
25-Sep-2019
---
Love is a movie with a crappy ending.
31-Mar-2020
---
Stop pondering why people hate us.
31-Mar-2020
---
EXCLUSIVE: Ritzy celebrity enclaves like Beverly Hills and Bel Air are hit hardest by coronavirus with number of cases higher than most other neighborhoods in LA county
The mansion-lined celebrity hotspots of Los Angeles have been hit hard by coronavirus, the latest figures reveal.

Data published by LA County Public Health shows the wealthy enclaves in LA County have hundreds of cases, higher than most other neighborhoods in the area.

In total LA County has recorded 2,.474 cases, 44 deaths and 492 hospitalized

And the figures show celebrity filled areas like Beverly Hills, Brentwood, West Hollywood, Santa Monica and the Hollywood Hills all have a high number of cases.
---
MAN CHARGED AFTER ALLEGEDLY COUGHING ON PACKETS OF NOODLES REFUSED DUE TO CORONAVIRUS PURCHASE LIMITS 
Police in Australia have charged a man accused of intentionally coughing on packets of noodles after being told by staff there was a limit on how many he could buy.

The suspect, a 34-year-old man from the suburb of Kooringal, tried to ignore the restrictions put in place as a result of the COVID-19 outbreak by purchasing four packets of noodles, police said. The incident took place at a Woolworths in Wagga Wagga, New South Wales, last Thursday.

After being approached by staff, the man allegedly coughed on the two packets he was refused and said "well they're now contaminated anyway," 9News reported.

His attempted rule-breaking noodle purchase was initially flagged by a self-serve register, Riverina Police District's Acting Detective Inspector, Steve Probst, told the news outlet.
---
A transgender woman was bludgeoned to death with rocks, but no one knows who she is
A transgender woman was found bludgeoned to death with rocks near a basketball court in a small town.

The woman's body was found by authorities this past Sunday morning with severe injuries to her neck, which they believe were inflicted using stones that were left next to her body.

Police responded to an emergency call in the small town of Paso Texca, a suburb of Acapulco in southern Mexico, at 8 a.m. this past Sunday and found the victim already dead, her body hidden in the brush. Police cordoned off the area and investigators with the prosecutor's office took over the investigation.
---
Anti-LGBTQ hate group will defend megachurch pastor arrested for defying coronavirus measures 
The anti-LGBTQ hate group Liberty Counsel has announced they will represent Florida pastor Rodney Howard-Browne after he was arrested for refusing to abide by a government order limiting public gatherings. The group serves as the legal arm of the religious right movement.

The organization also represented disgraced Kentucky former county clerk Kim Davis who was jailed for refusing to follow a judge's order to issue marriage licenses after same-sex marriage was legalized. They are also arguing cases before the Supreme Court to allow discrimination against LGBTQ people.

Liberty Counsel claims that Howard-Browne's church observed social distancing guidelines and kept congregants apart by six feet, but video from the services clearly shows dozens of people crowded together for hours.
Another Pastor Charged With Defying Coronavirus Orders Against Large Gatherings
---
HIV patients left vulnerable amid pandemic, experts say 
The Trump administration's goal of halting HIV transmission by 2030 is being swamped by the coronavirus crisis, with many sexual health clinics closing their doors and local health departments' infectious disease staff being redeployed to emergency response roles.

That's raising concern about the large population of people living with undiagnosed and untreated HIV, whose compromised immune systems could put them at higher risk of succumbing to coronavirus.

"Those individuals are going to be susceptible to opportunistic infections and would be at considerable risk if they are exposed to Covid-19," said Christopher Hall, an infectious disease physician in San Francisco and the chairman of the clinical advisory council for the National Coalition of STD Directors.

It's an especially vulnerable population, Hall said. Nearly half of people living with HIV in the U.S. are over 50 years old. Up to half smoke cigarettes, potentially worsening their outcomes from respiratory infections like the coronavirus. And many have preexisting health conditions like diabetes and hypertension that dramatically increase the odds of mortality.
---