All Posts Tagged as 'History'
Welcome to Errattic! We encourage you to customize the type of information you see here by clicking the Preferences link on the top of this page.
---
Why did Bobby Brady from The Brady Bunch see rockets and firecrackers when he fell in love? I was a cute idiot twink picked up by an interesting man who looked exactly like William Hurt with a curly wig and a height difference. It wasn't him but the dude was still pretending to be someone. I wanted to fuck and get it over with. I didn't want to give him reasons to kill me. I kept all answers "interview" level. Everything about daddy was nice. Nothing spectacular but very pleasant. This will be a quick release. He starts banging and all is quite pleasing. It was a rainy afternoon fuck between two strangers. Nice. The climax was a buildup. Things were happening. I was giving him things that didn't belong to him. I start convulsing and begin to see stars, firecrackers and colored lightning. Who is this fake William Hurt motherfucker? It was a feeling I expected from someone more intimate. Is he from space? I wanted to snatch that wig and unmask him but I was embarrassed for feeling like the only vagina in New York cumming at that moment. It was fucking fantastic! If I hadn't already been happily married, I would have let him stalk me.
09-May-2021
---
Column: Why do so many Mexican Americans defend Speedy Gonzales?
He blazed through my childhood like a sombrero-clad comet, terrorizing gringo villains in the name of us downtrodden Mexicans.

His war cry went straight from our televisions and movie screens into our hearts and minds. My family and so many others cheered on his exploits, imagining ourselves as soldiers in his brigade. Polite society told us we shouldn't worship this bad hombre because he made Mexicans look bad. So they tried everything possible to dim his star — but we Mexicans always fought loudly against any attempts to cancel our compadre.

Of course we're going to love Speedy — it's not like we have a buffet of iconic animated heroes to choose from besides Dora the Explorer and Bender Bending Rodriguez from "Futurama."
Column: Why do so many Mexican Americans defend Speedy Gonzales?
---
The Politics of Who Gets to Define 'Woke'
CARVILLE: You ever get the sense that people in faculty lounges in fancy colleges use a different language than ordinary people? They come up with a word like "Latinx" that no one else uses. Or they use a phrase like "communities of color." I don't know anyone who speaks like that. I don't know anyone who lives in a "community of color." I know lots of white and Black and brown people and they all live in ... neighborhoods.

ILLING: Is the problem the language or the fact that there are lots of voters who just don't want to hear about race and racial injustice?

CARVILLE: We have to talk about race. We should talk about racial injustice. What I'm saying is, we need to do it without using jargon-y language that's unrecognizable to most people — including most Black people, by the way — because it signals that you're trying to talk around them. This "too cool for school" shit doesn't work, and we have to stop it.
The Politics of Who Gets to Define 'Woke'
---
I fucked my nemesis. He was a muscular churro with an angry attitude, grey eyes, boyish youth and he hated me. He thought I bumped into what he liked because I wanted to steal it. It became competitive. He stole more often than I but I think he thought I stole better (what he most wanted.) There's no such thing.
Club time. Hanging out with friends, fucked up with slim pickings on the horny horizon... my nemesis asks me to dance. Sure. He was hot and I was on fire so why not? Let's put hate behind us. We danced all the way into my bedroom. I was going to "hate fuck" my nemesis. Woohoo! He goes "really?" and pulls out a mountain climbing rock. Oh fuck. That's not how I figured it. There was no argument. Man with the best hand wins. Yes, my nemesis was going to fuck me and I was going to experience some hate. Every thrust was hateful. I locked him out as many times as my "asshole" would allow just to make it difficult. Dude penetrated every time. The explosion was massive for both of us. My clouds parted as soon as he bared his soul to me and I came. Fuck!
Morning. My friends thought it would be cute to invade my space by inviting themselves to a non-existent breakfast. They came to defraud him. He had conquered plenty of their conquests and they wanted revenge. They were witches. I tried to stop them but there were too many voices. "He's not what we thought, guys." They showed "before and after pictures" like he was on trial, made him take out his contact lenses, show his plugs, admit to surgery, his age and his identity. The beautiful boy, disrobed, destroyed, humiliated and defrauded. He hated me because I was a real boy. He left punished and I never saw or heard of him again. What the fuck? When he showed me his soul, I saw mine too. My friends sucked. Squirt.
19-Apr-2021
---
---
---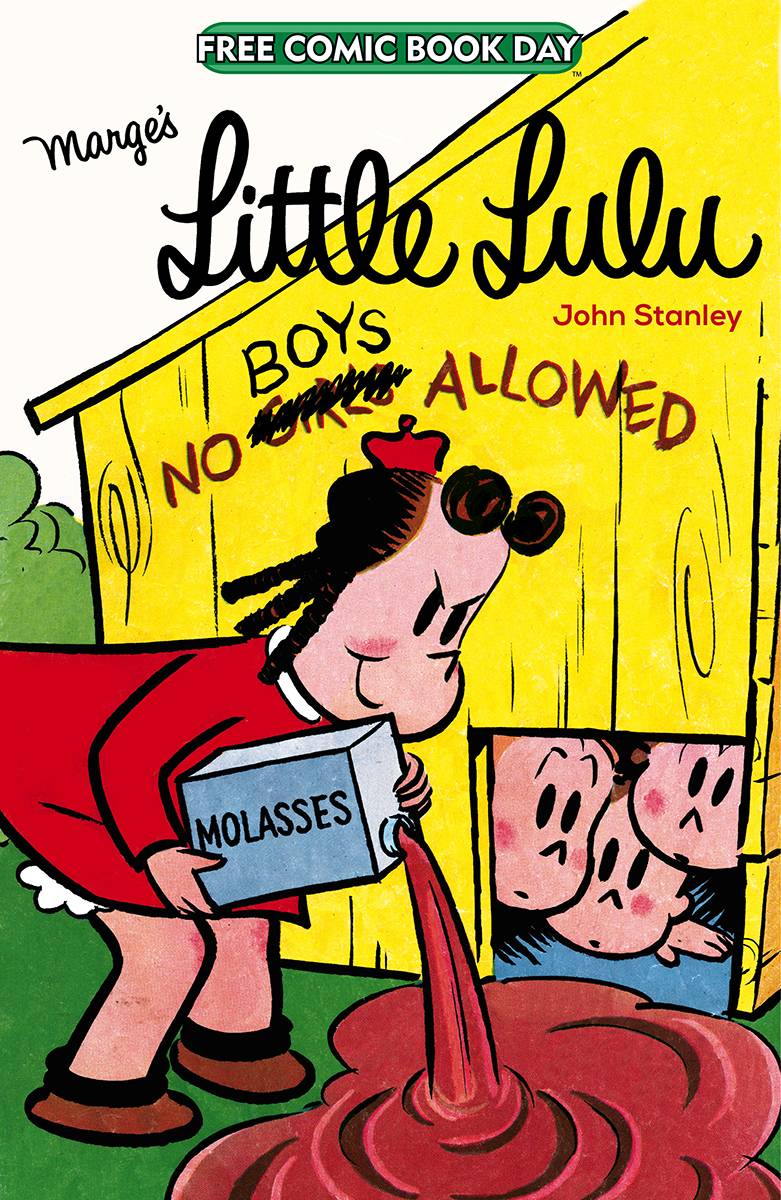 ---
Beyond Gypsy Blancharde: When Mothers Harm Their Kids for Attention
When mommy blogger Lacey Spears was convicted for the murder of her beloved five-year-old son Garnett, thousands of Spears' social media followers were absolutely shocked. For years prior, the young Kentucky mother had taken to the Internet for support by documenting Garnett's various health struggles. Lacey exhaustively blogged Garnett's medical journey, all the while hiding the one thing that was keeping him sick: unbeknownst to Lacey's faithful supporters, she had been secretly poisoning the child with life-threatening doses of salt through a feeding tube.

In the winter of 2014, Garnett passed away in a New York hospital from toxic amounts of sodium in his bloodstream. Detectives were sent to Spears' home where they discovered Garnett's medications tucked behind a large can of salt. It was then revealed that Spears had asked a neighbor to enter their home and dispose of Garnett's feeding bag which was allegedly filled with the equivalent of 69 packets of salt.

After a highly publicized two-week trial, Spears was sentenced 20-years-to-life for the second degree murder of Garnett. The New York prosecutors called her actions, "nothing short of torture." Death by salt poisoning is extremely painful, and Garnett spent his last days screaming in agony (the hospital-room videos are disturbing) before the decision was made to take him off of life support. The defense blamed the hospital for both the elevated levels of sodium in Garnett's blood and his subsequent death. Spears maintains her innocence and vehemently insists that she does not have Munchausen's Syndrome by proxy. Obviously, the judge thought otherwise, citing "mental illness she refuses to acknowledge."
Beyond Gypsy Blancharde: When Mothers Harm Their Kids for Attention
---
One of my exes was a twin with an elder that came out gay at different times in their lives. Historic. Mother was a hard woman with a warm heart. Daddy demurred with kind eyes and macho swagger. They were guido-jew fabulous and emotionally florid. My relationship with the family evolved. Rough and misunderstood initiations matured into love and sympathy. I became family.
My boyfriend's twin was straight during my integration. I guarded myself and respected his boundaries, we never said more than " hi, bye" even when he kept coming into the kitchen with his shirt off to distract us. Every time I visited, he strolled in like James Dean looking for soda while his mother screamed, "put a shirt on! We have guests!"
The twins were fraternal. His brother was Mercury godlike whilst my boyfriend was made at the Chucky factory (he was nuts! but I loved him. No wonder he was forever angry. Funny as fuck, though.) Anyway, we broke up and became close friends for many years. I never met the older brother because my ex thought he would steal me away. From myself? "But we're just friends." "Don't matter, I know him, you're his type. Forget about it." I did. In 30 years I've never met his eldest brother.
I saw pictures of his brother and spoke to him on the phone. Once again, he was cuter than Chucky but not as beautiful as the twin from another father. Wasted sweat on my ex's part.
My friend was dealing with our breakup by clinging to relationships that were unkind to his sensitivity. Straight twin confessed to letting my ex's Puerto Rican captive suck him off. They would drive my ex to therapy so he could repair his failing marriage whilst the brother and lover went at it in the car. I did not see that coming. It triggered 5 years of frustrating drunk friend retreads about how the love of his life sucked the cum out of his stupid brother. After failed ideations proved unrealistic, Mercury came out to everyone. 10 years later. He was the last brother to come out. The parents gave up their influence on all of their boys and dealt with what was determined. I admired them for that.
Years after coming out a "dashing squishier twin" and I finally had a conversation during a 30 Something Lifetime reunion. Yes, the walk through the kitchen was flirting. No, I thought he was straight. Definitely, we both wanted to. Why didn't either of us make a move? Because my/your brother would have killed us! We laughed nervously as Chucky glared at us.
27-Mar-2021
---
LOUIS DE BERNIERES: All bow to the High Priests of cancel culture... who are so powerful I was warned NOT to write this article condemning them
Earlier this year, Sir Kazuo Ishiguro, one of our greatest writers, expressed anxiety that young authors were being forced into self-censorship out of fear of being trolled by the anonymous lynch mobs of the politically correct.

Even though I was warned not to write this article by a well-meaning friend, I decided to go ahead because my partner insisted that I must. She is full of the dread of what will become of us if there is no resistance.

My own fears have roots in the past. My parents are both dead now, but they were proud of having struggled through World War II because our freedom of speech and thought were thereby set in stone.

In fact, we didn't become truly free until the Lady Chatterley trial, when Penguin was found not guilty of obscenity after publishing D. H. Lawrence's sexually explicit novel about a love affair between an aristocratic woman and her gamekeeper.

Ever since then, we have steadily been losing ground. I think I might have lived at the best time in our cultural history, set up for freedom by my parents' generation, and dying just in time not to see us spiral back down again into a stultifying intellectual and moral captivity.
All bow to the High Priests of cancel culture...
---
'GRINCH Act' introduced to protect children's books from cancel culture: 'No one is safe' 
Rep. John Joyce, R-Pa., is fighting back against the cancel culture and argued no one is "safe" from the "woke" movement.

The Pennsylvania lawmaker is introducing the Guarding Readers' Independence and Choice (GRINCH) Act to safeguard children's literature from being "canceled." The GRINCH Act will cut off government funding for agencies that censor books.

"The reaction has been so positive...the cancel culture is rapidly attacking our American institutions, our libraries, our school," Joyce told "America's Newsroom," Friday. "I'm alarmed at the left's attempt to cancel historic books characters."
'GRINCH Act' introduced to protect children's books
Why Cancel Culture By Anyone Is Harmful and Wrong
---
---
Pinkerton: Dr. Seuss Sales Bonanza Shows Why Wokeness Will Lose
It's now been nearly three weeks since Dr. Seuss erupted into the news. Yes, the eruption is a bit strange, as the famed children's book author died three decades ago. And yet the story is important because in it we see two things: First, the zealotry of left-wing cancel culture, which made the choice to pick this fight, and second, the power of center-right backlash in response. Yes, when confronted with the abnormal, it's necessary for normal people to fight back.

Moreover, as the Seuss Saga plays itself out, we are seeing that while the left can win the first battle, the right can win the war.

In fact, in the case of Dr. Seuss, Americans have been actively defending their right to read. In the days after Dr. Seuss' cancellation, his books soared to the top of Amazon's best-seller list; indeed, as the Associated Press reported on March 11, Dr. Seuss sold 1.2 million books in the first week after the partial cancellation, more than quadruple the total from the week before.

This is how Trump gets reelected, by the way. Cancel Dr. Seuss, cancel Abe Lincoln, melt down Mr. Potato Head's private parts and throw them at the Muppets. That is his path to victory the next time around.
Pinkerton: Dr. Seuss Sales Bonanza Shows Why Wokeness Will Lose
---
Olivia Wilde and Ellen DeGeneres "ganged up" on Jason Sudeikis and gave him a surprise haircut 
The 43-year-old actor returned to the show after serving as a guest host on Friday, and host Ellen DeGeneres asked if Sudeikis' wife, Olivia Wilde, liked his long hair. Sudeikis was then surprised by Wilde, 35, who came out and said, "It's the same as my hair. There's only room for one of these in our house."
Olivia Wilde and Ellen DeGeneres ganged up on Jason Sudeikis and gave him a surprise haircut
---