All Posts Tagged as 'Suspense'
Welcome to Errattic! We encourage you to customize the type of information you see here by clicking the Preferences link on the top of this page.
Nun II, The (2023)
If beliefs cause faith why can't we believe there are no demons? We have to fight them first so we know we're good. Taissa gave great face and Storm Reid was her partner, lapping it all up. They had an interracial team-up that felt genuine. Jonas Bloquet was eliciting Hammer tremors. The nun was still glorious, showing up scantily but creepy and ready to blow. Her backstory held. It's fun watching scared little mean girls.
17-Nov-2023
---
Killer, The (2023)
"Trust no one." If that thought had been applied to the killer's private life, the film would've been a masterpiece. The panic attacks start as soon as the movie is over.
16-Nov-2023
---
Gen V (2023)
The finale entered the Buffyverse and maintained its excellence. The massacre was surprisingly joyful. Creativity was active. The newbies accomplished. We like them, even the evil ones.
03-Nov-2023
I felt yesteryear's essence. When access is limited, you shoot for the heart. Creating superheroes with limitations makes them more susceptible to bleeding. Hurt is the crux of the Superworld because it is in every other world.The series mind-blows and sets the future of comicbook heroes by having heart, progressive CGI and identifiable respect.
22-Oct-2023
---
Jake Wheeler is becoming quite a twink daddy. Devon Evans is aging in reverse. He looks like a kid. Lexy is gutsy without a personal life to lift her up. Jennifer T. and Jennifer C. need to battle for best bitch titles. The writers toned down Jennifer's character and shenanigans and she beams because of it. Devon Sawa has the best character, up to-date. I kept seeing Sawa's name on the credits but couldn't match him to his character, until now. Wow. You mean he was the hot method actor who plays the President? He is as precise in his acting as the puppeteers were on Chucky. The lip sync is perfect, different movements are being explored and the bastard is as funny and wicked as ever. The focus of this season is The White House and aging. Love it!
03-Dec-2021
---
Fall Of House Of Usher, The (2023)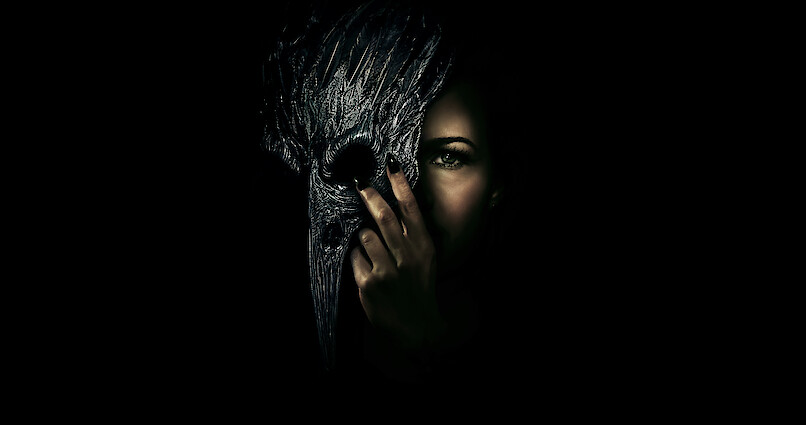 I understood the excuses but I didn't get the obscurity. The finale was a realization of how much of a merry-go-round the production put us through. The Final Destination kills should have ascended from that. When you add magic to horror it teeters on fanto realism. It made my head overload...with questions. Where was Lenore when daddy redecorated her mother's room? She asks to see her mom 5 days later? I believe one of the Dupin's got taller? Bless you, Sir Hamill. Once his character clicks we look forward to seeing him again. The mumbo jumbo accommodated what was easiest for the storytellers. The merry go round speeds up, there are few surprises but the cast and dialogue are superb. What fabulous creature is Gugino's character supposed to be? Is Pinhead her boss? I hope it's the girl one.
21-Oct-2023
SE5. There are so many crisp performances to marvel at. The story captivates but the horror aspect diminishes it. Whenever he gets a vision, we realize how the next victim will die. Stretching the story doesn't mean much if it once ended up in the trash because it contained too much information. The flashbacks are served nilly willy. The saboteur has no meaning but I love her. Poe's themes are observed but not acknowledged. When a creator succumbs to the title of the story he is manipulating things to fit not click.
20-Oct-2023
S1E2. Succession musical score adaptation is too blatant and soon to describe rich family hierarchy. The actors play it well but the characters are as interchangeable as their sexual proclivities. The scares are great ideas that are poorly executed. The mother's beginning is a testament of that. It should be scary but it's not, it didn't grip or create empathy. Flanagan name drops everything but the art he's pilfering. The story does not flatter Gugino and her character is beyond mysterious. I heard Hamill do a Joker laugh and I was amused. Flanagan still hasn't figured out how to shoot in the dark. The admirable parts are the ones created by accident.
19-Oct-2023
---
Boogeyman, The (2023)
The film shook our paranoia but failed to capture the man in Boogey. It was another Steven King spider.
11-Oct-2023
---
No One Will Save You (2023)
It would make a better short film. Edit right before the lead repeats what she just did in a different location. The shots were joyously inventive and respectable. It was great apprentice work, but when it lands on fantasy, it makes no sense.
06-Oct-2023
---
Fear In The Night (1972)
Angelic training makes a wife susceptible to malice because they are mentally unstable. Legends of art accelerated the drama. The table turn was sweet and the film wasn't a horrible waste of time.
22-Jul-2023
---
65 (2023)
Dinosaurs are tired, saving a girl that can take care of herself is trope and the science fiction wasn't specifically satisfactory. How many bullets does that one gun have? Why did the girl use all of the bombs? The dinosaurs are typical with little variation. There isn't much more that film can say or do about/to dinosaurs. We know everything. Most action sequences placed me in another's movie with no respect for originality yet it struck as a future cult film.
09-Jul-2023
---
Babysitter, The (1969)
The wife, the babysitter, the lesbian daughter and her friends are fucking up daddy's high profile murder case. (Father is the assistant district attorney.) The parents are nearing retirement, they have a habit of filling 24 hour schedules so they don't have to look deeply at each other. His wife won't give him any because she has a 6 month old baby. It appears she didn't want another one. She hires a babysitter every night. The babysitter is a groovy chick that understands the dynamics of life. She also understood what men wanted from her. Daddy was a man whose lack of family appreciation drives him to free himself, return to earth and gain some respect.
07-Jul-2023
---
Extraction 2 (2023)
Daddy's ready to act, pounce and revive an unwilling survivor. Movements and betrayals were triumphant. Hemsworth receives magnificent aide in battle as he abandons all pity towards his enemy and unleashes an animal that knows no bounds. The action slows enough to make us care about the characters but the action is the showcase and the director needs to make us a superhero film. People would cum web buckets or shit bats.
07-Jul-2023
---
The half season was a trip down Xena memory lane without the charms of Xena, Gabrielle and or thrilling action. The action suffered from premature ejaculation. Over before it begins. GOT talk keeps reminding us how powerful Ciri is. Isn't three seasons enough time to finally see it and not constantly hear about it? I'd recast with more charisma and revamp with better professionals. Replacing just the main character is going to be wonky and talky and I want them all to feel as uncomfortable as I felt watching this season. I shifted interest in character to decipher if the actors really liked each other.
06-Jul-2023
S3E2. I'm savoring them/him. I hear GOT talk incessantly. That is not the cure for acceptance or sleepiness.
04-Jul-2023
S3E1: A toxic female can destruct a man's mythology but his heroism will reign supreme. Welcome back, daddy.
03-Jul-2023
Daddy dropped the hush a notch and it was sexy. A daddypalooza overwrote the overwrought female wokeness. The RPG "come to life" was fun. The mythology became a scientific equation instead of a scientific marvel. Can we find another solution to good girl being possessed by evil besides giving her a conscious? Bummer. Istredd. Boom! Dijkstra. Yes! Joey Batey. Lick, yeah! Neneke. Your highness. Daddy Supe speaks for itself. The females need more realism and the mythology needs better surprises.
27-Dec-2021
Daddy is something else but it was the ladies that kept me glued.
18-Jan-2020
Of course, I'm disquieted by the froggish whisper of the Witcher but he delivers comitted action moves and steady alpha charisma. Interspersed characterization maintains the show's freshness. (Is it part of its mythology that all pretty twinks get killed?)
15-Jan-2020
---
Gantz:0 (2016)
Some of the realism popped. An Alexa prototype is god to mankind and can gift life and restore earth's biggest dilemma. There are monsters running amok, conquering earth and no human to contain them. The monsters amaze like boss battles but the characters are srtipped of personality. Why are there monsters running loose? How does Alexa resurrect us? Are the monsters left or right? Can a man fuck a girl back to life by winning the game? (Love the hair effect.)
22-Jun-2023
---
Avatar: The Way Of Water (2022)
A piece of art can be flawed, silly and gargantuan. My favorite moment happened when Master Cameron upgraded his past achievements, served them with pride and reminded us what we were missing. A gloriously perfect Spiderman movie? A master of science.
14-Jun-2023
---
Ouija: Origin Of Evil (2016)
The family dynamic is strong. Mother is at a loss because husband died and left her with two daughters to raise and lead. Money is tight so she resorts to scamming people psychically as an excuse to raise morality. Eldest daughter's teenage dream keeps getting interrupted. Baby sister misses daddy a lot. Her mother parents her daughters into thinking every tragedy has a fairytale ending, preparing them for nothing. Creepy little one decides to use an ouija board to manifest her dad. Things don't go as planned. Teenage romance is doomed, mother starts believing in anything because she can't deal and baby girl is a spoiled little bitch. Yay. I think it's her hair. I love it. The evil's existence mutes an almost classic horror film by not making sense.
05-Jun-2023
---