All Posts Tagged as 'Business'
Welcome to Errattic! We encourage you to customize the type of information you see here by clicking the Preferences link on the top of this page.
---
Walmart sues Tesla over several solar panel fires caused by 'negligence'
Malfunctioning Tesla solar panels started fires at "no fewer than" seven Walmart stores, resulting in hundreds of thousands of dollars in damage, the retail giant alleges in a new lawsuit filed in New York State Supreme Court Tuesday. The lawsuit was first reported by Bloomberg.

Walmart alleges that "years of gross negligence" and "failure to live up to industry standards by Tesla" sparked the blazes and led at least seven locations to close temporarily over the last seven years. Representatives for Tesla did not immediately respond to a request for comment.

Tesla has installed solar panels at more than 240 Walmart locations, but lawyers for the retailer write in the complaint that "the occurrence of multiple fires involving Tesla's solar systems is but one unmistakable sign of negligence." Walmart alleges in the suit that Tesla didn't ground its systems properly, that the solar panels installed at Walmart sites were defective, and that Tesla didn't keep proper documentation of the systems.
---
Racist abuse: footballers should boycott social media, says Phil Neville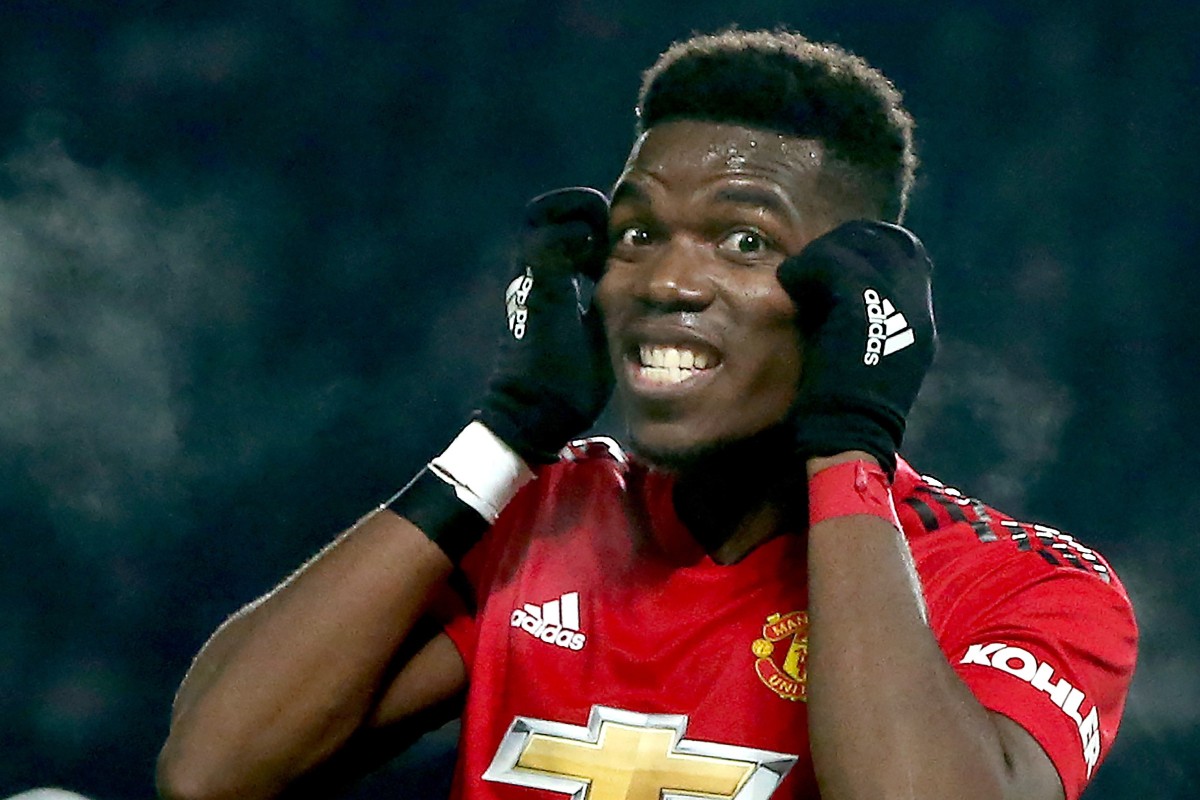 England women's manager Phil Neville said footballers should "boycott" social media to send a "powerful message" that abuse is not acceptable.

Neville's comments come after Manchester United midfielder Paul Pogba received racist abuse online having missed a penalty in his side's 1-1 draw at Wolves on Monday.

"We have to take drastic measures now as a football community. I've had it with my players on social media, the Premier League and the Championship have had it," said Neville.

"I just wonder whether as a football community we come off social media, because Twitter won't do anything about it, Instagram won't do anything about it - they send you an email reply saying they'll investigate but nothing happens.
---
Tyson recalls chicken breast patties after complaints of "extraneous matter"
Tyson Foods is recalling more than 39,000 pounds of Weaver fully cooked chicken breast patties with rib meat after consumers complained about finding pieces of a mechanical seal or gasket in the product.

The recalled chicken is packaged in 26-ounce bags with a best buy date of January 31, 2020.
---
Airline crew allegedly refused to accommodate traveler with autism. Now, they've been grounded.
A man says crew members on a SkyWest Airlines flight refused to allow his brother with autism to sit near a family member Friday and walked off the plane, forcing all 75 passengers to deplane and board another flight three hours later.

Now, the crew, including the pilots, have been grounded while the airline investigates the incident.

Ayomide Isola, 23, was on SkyWest flight 3596 from Detroit to Houston with his mother, sister and 21-year-old brother, Tayo, who is nonverbal and unable to express himself. SkyWest is a connection carrier for Delta and other major airlines.
---
Uber driver convicted of raping intoxicated passenger 
An Uber driver has been found guilty of raping an intoxicated woman he picked up at a casino near Philadelphia.

Ahmed Elgaafary was found guilty Thursday of rape of an unconscious person, sexual assault and indecent assault.
Report Alleges Levi's, Lee, & Wrangler Workers In Lesotho Face Sexual Violence & Harassment
Women In India Are Being Forced Into Taking Dangerous Actions To Prevent Periods So They Don't Miss Work
---
The owner of the Pirates owns a newspaper that called marriage equality, trans rights 'dubious achievements'
A small newspaper owned and controlled by Pittsburgh Pirates owner Robert Nutting recently published an editorial that called into question its view of the LGBTQ community. If not for criticism by a progressive news site, few people outside Virginia's Shenandoah Valley might have seen the editors' choice of words. Those words also prompted words between Nutting and the publisher.

The Winchester Star is a daily publication with a circulation of less than 20,000, and is operated by Nutting's Ogden Newspapers, which is publisher of more than 40 newspapers and media outlets across the U.S. It was started by his great-grandfather in 1890. On August 7th, the staff published an editorial critical of Virginia Governor Ralph Northam for the Democrat's refusal to share a stage with President Donald Trump at the 400th anniversary celebration of the Jamestown settlement.
---
CVS Is Reportedly a Major Donor to Trump's 2020 Campaign
If you canceled your Equinox membership over revelations one of its executives hosted a Trump fundraiser, you may want to reconsider your next CVS visit.

The hashtag #BoycottCVS began trending on Thursday following news the company plans to cut reimbursements for women who receive birth control through the mail, which led to swift condemnations from groups like NARAL Pro-Choice America.

Oddly enough, that might not be the only reason for CVS customers to join the campaign. CVS Health Corp. is allegedly one of the largest donors to the president's reelection campaign. The report was originally published in the Wall Street Journal in February 2018, and the Federal Election Commission website shows they gave $35,000 to the Trump Victory PAC.
---
Indianapolis Catholic School threatened to expel a gay student for supporting LGBTQ rights 
Indianapolis Archbishop Charles Thompson, who ordered the mass firing of any teachers at the diocese's schools, also had no problem allowing school administrators to threaten a gay student with expulsion if he didn't stop speaking out for social justice.

The archdiocese has admitted it instructed all schools under its umbrella to immediately enforce all employment contracts – effectively a blanket order to fire any LGBTQ staff members. Over 70 schools in central Indiana are under the archdiocese's administration.

"To effectively bear witness to Christ, whether they teach religion or not, all ministers in their professional and private lives must convey and be supportive of Catholic Church teaching," the archdiocese said in a statement sent last week.
Trump's Latest Proposal Would Let Businesses Discriminate Based On LGBTQ Status, Race, Religion, And More
---
Knife waving man screaming antigay & racist slurs in barbershop shot by Palm Springs police 
A man who burst into a barbershop brandishing a knife and started yelling antigay and racist slurs was shot by police in Palm Springs, California. The unidentified man was transported to the hospital with non-life threatening injuries.

Officers originally were called to reports of a fight outside of a Bank of America, but learned that the deranged man had previously entered the nearby barbershop before patrons pushed him out and into the bank parking lot.
Anti-LGBTQ groups are funding the bigoted opponent of this trans legislator
One of the leading causes of death for young gay & bi men is police violence
DC police release photos of gang of men who attacked a trans woman in gas station lobby
Queer Middle School Teacher Rebuked for 'Gender Unicorn' Explainer
Republican official says the 'sin' of homosexuality kills gay men at age 42
Bus driver refuses to operate vehicle that 'promotes homosexuality.' Now he's not working at all.
Restaurant employees get $40k after nonstop antigay harassment by coworkers
---
First class is fading fast. Here's why that's bad news for economy travelers, too 
First class isn't what it used to be, at least according to frequent airline passengers like Bonnie Friedman. She's been flying in the front of the plane for years and has witnessed the slow and sad decline of premium service.

"It was never fabulous," says Friedman, a communication consultant who lives on Maui. "But in the last three or four years, it has most definitely lost what little luster it had. The planes are cheaply made, the seats are smaller, the bathrooms almost too small to get into — and I'm a small person."

In first class. Yes, first class.

Friedman, like a lot of other air travelers, has noticed a marked decline in premium service. Seats have shrunk. Leg rests vanished. The food is barely edible, and the service is unacceptable.

And let's be clear about what we mean by first class: We're talking about domestic flights and generally excluding the competitive transcontinental flights, where airlines still make a half-hearted attempt to put the "first" into first class.
Student, 21, and her boyfriend, 23, are 'banned from an Air Asia flight from the Philippines' and left stranded at the airport over her severe nut allergy
---
Magnum slammed for ad comparing eating ice cream to gay men being jailed 
Magnum are facing criticism over their latest advert campaign.

The popular ice cream brand have received backlash after a new advert, which played on music streaming service Spotify in the UK, compared the "guilty pleasure" of eating an ice cream to gay people being imprisoned in countries with anti-LGBTQ laws.

"A hug for my boyfriend. That's my guilty pleasure. Because in my country, just a simple hug with the man I love could send me to prison for more than 10 years," says the voiceover in the controversial advert.
---
---
Nearly 800 accuse Boy Scouts of failing to protect them from sex abuse as new lawsuit is filed 
A lawsuit filed late Monday against the Boy Scouts of America says hundreds of former Scouts have come forward in recent months with accounts of sexual abuse, allegations from across eight decades that reach nearly every state.

Lawyers began collecting the accounts this spring as they prepared a suit, which they filed on behalf of a client who alleges his former scoutmaster plied him with drugs and alcohol before repeatedly sexually abusing him.

At a news conference Tuesday morning, the lawyers said they have nearly 800 other clients who were abused while Scouts. The suit says at least 350 abusers do not appear in the Boy Scouts' disciplinary files, citing that as evidence that the organization has not adequately vetted its volunteers and hidden the extent of the sexual abuse scandal.
Institutional failings on display
FBI Busts 67 Sex Traffickers, Recovers 103 Child Victims
More than 100 models are calling out Victoria's Secret over sexual harassment and abuse
---
Say the term "personal brand." Go ahead, I dare you. It's cringe-worthy, right? I feel dirty just typing it.

That's normal. Being a "brand" is sort of a gross concept, best reserved for commodities, cattle, and corporations—not people.

Humans aren't hashtags. We're complicated and nuanced. We have personal and professional lives. We're moms and dads, partners and children, professionals, friends, and all the other stuff, too. We have different but authentic features of our personalities that we share on a day-by-day basis. Our quirks and flaws are part of that package.

That's complicated in the age of social media. Not standing out carries serious risks when it comes to our professional lives, particularly if (like me) you're part of generation X. How do you communicate you're "all that and a bag of chips" without coming off like a poseur?
---