All Posts Tagged as 'Mental Health'
Welcome to Errattic! We encourage you to customize the type of information you see here by clicking the Preferences link on the top of this page.
Texas Gov. Celebrates Signing Antigay Legislation With Chick-fil-A
Last month, Texas Gov. Greg Abbott signed what was dubbed the essentially anti-LGBTQ "Save Chick-fil-A" bill into law. If it weren't enough that Abbott signed the bill over a month ago, late last week he thumbed his nose at LGBTQ people even more and participated in a TV ceremony celebrating the bill's signing while he and his team were surrounded by Chick-fil-A food and beverages. He then tweeted the moment out to his supporters.

"No business should be discriminated against simply because its owners donate to a church, the Salvation Army, or other religious organization," Abbott said.

"No business should lose a government contract because of their religious beliefs. The save Chick-fil-A legislation that I'm about to sign is a victory for religious freedom in Texas."
Dominican man launches legal case against country's anti-gay laws
Man who threatened to kill kids & gays at San Diego Pride is also a repeat bank robber
---
New bill allows Oregon students to take 'mental health days'
Oregon will allow students to take "mental health days" just as they would sick days, expanding the reasons for excused school absences to include mental or behavioral health under a new law that experts say is one of the first of its kind in the U.S.

But don't call it coddling. The students behind the measure say it's meant to change the stigma around mental health in a state that has some of the United States' highest suicide rates. Mental health experts say it is one of the first state laws to explicitly instruct schools to treat mental health and physical health equally, and it comes at a time educators are increasingly considering the emotional health of students. Utah passed a similar law last year.

Oregon's bill, signed by Gov. Kate Brown last month, also represents one of the few wins for youth activists from around the state who were unusually active at the Capitol this year. Along with expanded mental health services, they lobbied for legislation to strengthen gun control and lower the voting age, both of which failed.
---
Trans Woman's Killer Used the "Gay Panic Defense." It's Still Legal in 42 States.
Alani Houston still lives three blocks away from where it happened, just after midnight on August 17, 2013 — and the memory sometimes resurfaces.

Islan Nettles was walking home with a friend when she ran into James Dixon and a group of six young men headed south on Frederick Douglass Boulevard in Harlem, on their way home after plans had been cancelled. As the two groups collided, a drunken Dixon, 23, began flirting with 21-year-old Nettles, whom he thought "was a female." Dixon told police he didn't remember the exchange of words.
---
Why team-building exercises are useless (and what you should do instead)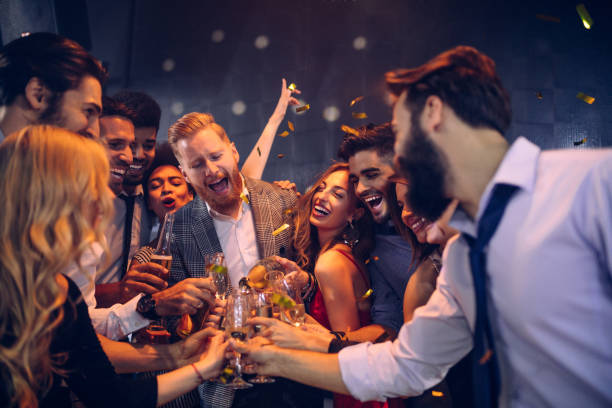 Someone we know recently told us about a team-building event that proved anything but.

The chief executive who arranged it loved mountain biking. So he chose a venue to share his passion with his team. On the day, he shot around the track. Others with less experience took up to three hours longer. He settled in at the bar with a small entourage. Other staff trudged in much later, tired and bloody, not feeling at all like a team.

Many of us can recall team-building exercises that seemed like a waste of time. One problem is overcoming the natural human tendency to hang out with those people we already feel comfortable with, just as that chief executive did.

We suggest there is a better team-building approach. It doesn't involve bicycles or obstacle courses or whitewater rafting. It doesn't even necessarily involve your whole team.
---
Suspended N.J. Police Officer Charged With Murder of 3-Month-Old Daughter 
A suspended New Jersey police officer is behind bars in connection with the murder of his three-month-old daughter.

Daniel Bannister, 31, was charged Wednesday in the December 2018 death of Hailey Bannister. Hailey's mother, Catherine Bannister, 29, was charged with second-degree endangering the welfare of a child.

"The nature of Hailey's injuries indicated an ongoing pattern of abuse," Mercer County Prosecutor Angelo J. Onofri said in a statement obtained by PEOPLE.

The Middlesex County Medical Examiner's Office ruled that Hailey died from complications from blunt impact trauma of the head including skull fractures and subdural hemorrhage.
Cops in One Village Have Been Convicted of 70 Crimes. Here's What They Had to Say About It.
---
Tours canceled of Catholic priest who linked autism to homosexuality 
A Catholic priest who linked autism to homosexuality has canceled his upcoming Australian tour. Church authorities canceled his tours in Ireland and Canada also canceled his tours.

Father Dominic Valanmanal from India was scheduled to appear at a five-day retreat in the southern city of Melbourne.

Syro Malabar Eparchy of St Thomas the Apostle in Melbourne had planned to host the retreat. It announced the cancellation but did not give a reason for it.
Pastor said he was 'sucking demons' out of men he sexually assaulted
EXCLUSIVE: HOUSE REPUBLICANS ARE PRESSURING AMAZON TO SELL BOOKS ON GAY CONVERSION THERAPY
Christian dressmaker refuses service to lesbian couple, but offers to convert them instead
A man viciously beat a lesbian couple while calling one of women 'a dude'
First they burn the books. Then they kill people. History has shown us this repeatedly.
Magazine to give out 'LGBT-free zone' stickers to readers
---
Florida will require mental health education for students in sixth grade and above
Florida will become the third state in the US to require students to learn more about mental health, behind Virginia and New York.

The Florida State Board of Education voted on Wednesday to require public schools to provide students in grades six and above a minimum of five hours of mental health education annually.

The announcement comes as studies reveal more about how screen time and social media impacts teenagers mentally.

According to the department's press release, the curriculum will include: awareness of signs and symptoms, the process for getting or seeking help for themselves or others, awareness of resources and what to do or say to peers struggling with mental health disorders.
---
Woman Burns Children Alive, Kills Self After Being Beaten By Husband 
A woman set her two children on fire before killing herself after her husband beat her up. The incident took place Wednesday in Ghaziabad, a city in the Indian state of Uttar Pradesh.

Police said the woman, in her 30s, poured a combustible liquid on herself and her two children. She then set herself and the young children on fire. While the woman and her 2-year-old daughter died, her 6-year-old son was able to escape and is currently being treated for burn injuries at a hospital.

Local police were informed about the incident by the neighbors. Police arrived at the scene and rushed the three people to the hospital where the mother and daughter were declared dead. Police officer Naresh Kumar Jadon said the boy was in very critical condition.
Man charged with killing girlfriend, 3 children in Georgia
Drunken Dad Arrested After Allegedly Throwing 5-Year-Old Son Into Ocean to 'Teach Him to Swim'
---
Writing therapy is the cheapest and easily accessible form of therapy.

People have used writing as a medium for emotional expression for ages.

Directed writing can be your own version of therapy.

The concept of writing as therapy was first introduced by New York psychologist Dr Ira Progoff in the mid-1960s.

"As a practising psychotherapist who had studied under Carl Jung, Progoff developed what he called the Intensive Journal Method, a means of self-exploration and personal expression based on the regular and methodical upkeep of a reflective psychological notebook," writes Sharon Hinsull of Counselling Directory.

Many people have so many feelings of hurt, stress, envy, anxiety and regret, but they rarely stop, think and make sense of them.
Habla Español? Hispanics face growing mental health care crisis
6 women share exactly why they "broke up" with their therapist.
---
Monster who left baby girl needing surgery after 'severe' sex attack jailed
A monster who left a 1-year-old girl needing surgery after a "severe" sex attack, and then tried to blame her mom, has been jailed.

Alan Kusz, 43, commit the vile offense at the 14-month-old infant's family home in Ayrshire, Scotland, in April 2018, the High Court in Glasgow heard.

The court also heard how Kusz then tried to blame the infant's mother for the injuries, which a doctor disturbingly described as the "most severe" he had ever seen.

When cops apprehended Kusz, who was often in the company of the child and her mom, he said that he had left the baby and her mother one evening to walk his dog.

He claimed he only returned when he heard the girl "screaming."
Another man says he was sex slave at Bronx juvenile detention center
Subway creep busted after someone recognizes his smiling photo
Uber driver busted for sexually abusing young passenger
Court acts against judges for remarks in sex assault cases
---
Back Off, Mom

My mom thinks she'll help care for my first child, but she couldn't be more wrong. How do I make this clear? 
Dear Care and Feeding,

My husband and I want to have our first kid soon. Before we start trying, we need to figure out how to handle my mother.

We aren't close at all. I maintain a polite relationship with her to minimize guilt trips and dramatics that arise when I keep the much-greater distance I would prefer. She's learned that there will probably be a kid eventually, and she's become obsessed with moving near me and being "Grandma's Babysitting Service." I've tried telling her that wouldn't work for us, but she says, "You have no idea how hard it will be, especially after the second" or "Why have babies if you're going to dump them at some day care?" or "You can't afford good child care."

We can afford day care, and while it's expensive, more importantly, it's not my mother. She was a big believer in corporal punishment and severe "Tiger Mom" parenting methods. I would never leave a kid with her unattended for even a few minutes.

We have major differences in values, and she thinks it's her responsibility that her grandchildren participate in her religion (she embraces its most judgmental and hateful aspects), which is unacceptable to my husband and me. I don't want her "help" raising my child, and I don't want to deal with her guilt trips, unsolicited advice, and other intrusions into the happy and stable life I've built for myself.

She claims all her friends live near their grandbabies and take care of them when the parents have to go to work, and that it's not fair that she might not get to do the same. She has started looking at homes in our area (where she knows no one but us), and, as she can't afford to live in the city, she's started telling us to move to the suburbs and get a house with enough room for her to live with us. This is not happening. Is there a way to handle this short of full estrangement while she's living in a fantasy world and not my metro area?
Dad murdered autistic sons by driving off pier: prosecutors
---
Separate and not equal: Why Black Gay Pride hurts me
In a society that has historically valued white above all other human colors, we the black people need our own advocates and forums of recognition, whether they be in the form of individuals, organizations, award ceremonies, TV, or movies. As a black man, I get it. That doesn't mean I have to always like it.

The "black" make-up movement I love least right now is one currently playing out from sea to shining sea (in Atlanta, Los Angeles, and Philadelphia, among other U.S. cities) and in London: Black Gay Pride. Again, as a black man, I get it. That doesn't mean I have to like it.

Black Gay Pride is a positive celebration, but it's also a sobering reminder that, in many ways, the LGBTQ community is no more accepting than the straight community. It's a world where activists preach diversity and acceptance, but one in which white, masculine, and young are seen as superior to any of the alternatives.

Black Gay Pride serves as a reality check that I might never be just a gay man or just a black man. For now and for the foreseeable future, I'll always be a "gay black man." I'll have to wear at least one "X" everywhere, whether I am in an exclusively black crowd or an exclusively gay one, signifying that I don't completely belong to either.
---
IS IT OKAY, PSYCHOLOGICALLY AND OTHERWISE, TO HAVE SEX IN THE SAME ROOM AS YOUR PET?
Though it would be just swell to own an adorable corgi named Waffles, there are several reasons why I elect not to have a dog right now. Namely, I am not even 1 percent responsible enough for that. I can barely find the time to take care of myself, let alone set aside some Kibbles 'n Bits, reserve a dog walker if I want to be out past 6 p.m., take necessary precautions to ensure the pup isn't in the room (and, thus, irreparably scarred) every time I want to have sex, or, if the pet does walk in on it, make sure they don't try to get in on the action.

Oh, don't act like this hasn't happened to you, pet owners. Every friend of mine who boldly shares a studio or one-bedroom apartment with their fur baby has at least one story about how it walked in on sex. What I've never learned, though, is intel on whether they kept going at it. Which brings up an interesting question: Is it…bad, or unadvisable for any reason if you have sex in the same room as your pet?
---
'Climate Despair' Is Making People Give Up on Life 
n the summer of 2015—the warmest year on record at the time—it was the literal heat that got to Meg Ruttan Walker, a 37-year-old former teacher in Kitchener, Ontario. "Summers have been stressful to me since having my son," said Ruttan Walker, who is now an environmental activist. "It's hard to enjoy a season that's a constant reminder that the world is getting warmer."

"I think my anxiety just reached a peak," Ruttan Walker continued. It felt like there was nowhere to go, and although she had spoken to her primary care doctor about anxiety, she hadn't sought help with her mental health. Suddenly, she was contemplating self-harm. "Though I don't think I would have hurt myself, I didn't know how to live with the fear of... the apocalypse, I guess? My son was home with me and I had to call my friend over to watch him because I couldn't even look at him without breaking down," Ruttan Walker said. She eventually checked herself into an overnight mental health facility.

Her case is extreme, but many people are suffering from what could be called "climate despair," a sense that climate change is an unstoppable force that will render humanity extinct and renders life in the meantime futile. As David Wallace-Wells noted in his 2019 bestseller The Uninhabitable Earth, "For most who perceive an already unfolding climate crisis and intuit a more complete metamorphosis of the world to come, the vision is a bleak one, often pieced together from perennial eschatological imagery inherited from existing apocalyptic texts like the Book of Revelation, the inescapable sourcebook for Western anxiety about the end of the world."
---
What Happens When Your Sexual Awakening Hits — and You're Already Married
When I told my husband about the time I almost slept with a woman before we met, he got an intrigued look in his eyes, probably imagining threesomes in our future. And sure, we might try that someday — but I'm less interested in whether the possibility turns him on than what it means for me. At 32, with only straight relationship experience and less than a year of marriage under my belt, I've grown resistant to the idea of clinging to a certain sexual identity for the rest of my life. The prospect leaves me with a specific kind of FOMO: a fear of missing out on the sex I haven't had, but might still want to. Though my husband and I are currently happy in our hetero, monogamous marriage, how could we know if that format will continue to meet our needs for the next several decades? (It seems presumptuous to pretend to know what my vagina will want at, say, age 64.)

I'm part of a wave of women seeing their sexuality through a new lens, one that renders it increasingly fluid and shame-free as we shed culturally imposed roles and explore new kinks and curiosities. But what if you're already married when you do that internal accounting? Rather than begrudgingly accept a limited sex life as a condition of long-term partnership, a rising number of women are acting on a feeling of FOMO about sexual experiences we might not have had before (or after) marriage.
---