All Posts Tagged as 'Music'
Welcome to Errattic! We encourage you to customize the type of information you see here by clicking the Preferences link on the top of this page.
---
Sam Bluer on coming out, homophobia in Australia and his love for Charli XCX
"Our government gave homophobes a platform to hate, and it was a really terrible time for a lot of queer people throughout Australia."
It's so totally cliché to say, but we're gonna say it: Sam Bluer is a name you'll be hearing a lot more of in the future.

The Aussie performer made his music industry debut this year with two fantastic dark-pop tracks, Shift and Body High, the latter of which literally catapulted our wigs down the motherfucking street. The lyrics! The production! The video! We live!

To celebrate the release of his brand new clip, we got him on the phone and spoke about, well, everything: Boy George, privilege, homophobia in Australia, his obsession with Charli XCX, and coming out. Enjoy!
---
An original being
20-Jul-2019
---
Because I like her spirit.
20-Jul-2019
---
My English Sucks And That's OK - Andres Cuervo 
---
Actually, Madonna Was the First to Subvert Country Music Style
I remember seeing Madonna's "Don't Tell Me" on MTV in 2000 when I was 11 years old. It was mind-blowing. Growing up in New England, country music never hit close to home. It was all Garth Brooks singing about driving a truck with a fat engine and cracking a warm beer by the lake. But Madonna took the genre and spun it on its head in one of the most transportive videos of her career: steamy cowboys and a dark ranchero vibe, mixed up with a lot of sand-strewn cheek. (It was also the first time Madonna played guitar on an album.) It's almost hard to believe that the music video is almost 20 years old. "Don't Tell Me" was the OG beginnings of country music style breaking into the pop world. Subversive twang is going mainstream in the form of Lil Nas X's "Old Town Road," Orville Peck's masked exploration of masculinity in country music, and Diplo brooding in a Nudie suit on Instagram. But let me remind you that Madonna was the first to pave the way for giddy-up pop.
---
Daddy coward.
17-Jul-2019
---
MILEY CYRUS WON'T HAVE CHILDREN BECAUSE 'THE EARTH IS ANGRY'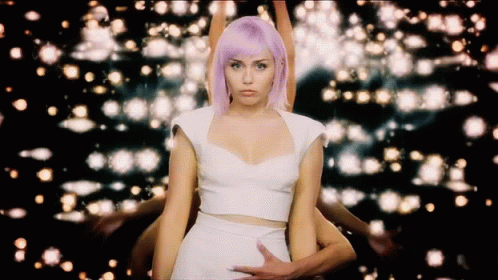 The "Mother's Daughter" singer said the planet has been depleted and that she will not have children "until I feel like my kid would live on an earth with fish in the water".

"We've been doing the same thing to the earth that we do to women. We just take and take and expect it to keep producing. And it's exhausted. It can't produce," the 26-year-old said. "We're getting handed a piece-of-shit planet, and I refuse to hand that down to my child.
---
Slain Grammy-Winning Musician Was Choked for 30 Minutes While Girlfriend Allegedly Punched Him 
Two people have been indicted in the Bronx for their alleged roles in the slaying of Grammy-winning jazz drummer Lawrence Leathers, whose body was discovered last month in the stairwell of an apartment building.

Grand jurors returned indictments against Lisa Harris, described as Leathers' girlfriend, and Harris' friend, Sterling Aguilar, charging both with single counts of manslaughter and criminally negligent homicide.

Prosecutors allege Leather, who was 37, died on June 2 during a fight with Harris in the Bronx apartment they shared.

Aguilar, 29, allegedly held Leathers in a chokehold for approximately 30 minutes as Harris, 41, sat on his chest and punched him several times in the face, according to prosecutors.
Teen allegedly stabs brother to avoid long car trip with him
---
k.d. lang Says Coming Out Denied Her a Chance to Remain Mysterious
Singer k.d. lang stunned the world coming out to The Advocate in 1992. But she says now the experience ultimately proved 'exhausting' and stripped the singer of some public mystery.

"I grew up with the adage that there is a wealth of purpose in being mysterious," lang said in a new interview with The Guardian. "And I feel like I haven't had the chance to be mysterious. My sexuality, and everything, was so much out in the open, and has been for many years. I feel exhausted by being exposed."
---
Space March (Capsule In Space) - AURALNAUTS Remix
---
If You're Hearing This - Hook N Sling x Parson James x Betty Who
Women in charge. The song is to them not about them.
11-Jul-2019
---
MAX & Quinn XCII Talk Pop Hit 'Love Me Less' & Why It's the 'Sleeper Song' of the Summer
If you listen to top 40 radio, you've probably already vibed to MAX's sunny new single "Love Me Less," featuring fellow singer/songwriter Quinn XCII, over the summer, as the song just reached its No. 22 peak on Billboard's Pop Songs airplay chart this week. What you might not have realized while bumping to the bouncy beat is that there's a pretty serious story behind the "vulnerable bop," as MAX has dubbed it.

"My last song, 'Lights Down Low,' I wrote for my wife and I proposed to her with it, and this is sort of the evolution of that, where I had this ex and she was not so happy about our breakup and she threatened to get my British wife deported -- which I knew she didn't really mean, but it was also really intense," MAX tells Billboard's Pop Shop Podcast (listen to the full episode below). "It was the first time we really had a moment where I was like, 'I don't think we're going to recover from this,' because [my wife] was so upset about it. ... We got in the studio, and this 'Love Me Less' idea came about. The right people love you more and not less for your baggage."
---
---
Waka Flocka Flame Says Gay People Giving Him "Too Many" Compliments Is Disrespectful
Waka Flocka Flame makes a comment that lands him in a bit of hot water.

During his Instagram Live session earlier this week and ripped and posted online around July 1, Waka spoke on a recent encounter where a gay person approached him overzealously while he was in an airport. While he says he doesn't have any issues with people being interested in men, he doesn't appreciate a man approaching him in such an apparently flirtatious way.

"I understand yall folks got y'all month and all that," Waka Flocka said on his IG Live. "Nothing against nobody's sexual preference, nothing. But look, I ain't with that. So don't approach me, don't be having too many compliments and doing all that extra shit. It's out of pocket and disrespectful."
---