All Posts Tagged as 'Sports'
Welcome to Errattic! We encourage you to customize the type of information you see here by clicking the Preferences link on the top of this page.
---
NC Pastor Charged With Over 100 Sex Crimes 
A pastor in North Carolina has been charged with over 100 sex crimes involving three children, according to local authorities. Fifty-eight-year-old Rodney Luffman, pastor at Open Arms Outreach Ministries in Elkin, NC, was arrested at his home in Eastern Wilkes County last week, and has since been charged for a decades-long litany of sex offenses against minors that began around 20 years ago.

Time reports that Luffman is accused of abusing three victims, dating back to the late 1990s. At the time of the alleged crimes, the victims were between four and 15 years old. Det. Amanda Boyd with the Wilkes County Sheriff's Office told news outlets that the department believes the crimes continued for around 16 years. Luffman currently remains in prison on $1 million bail, and it is unclear whether or not he is represented by council.
15 year sentence demanded for former coach in French child sexual abuse case
---
---
Do transgender athletes have an unfair advantage?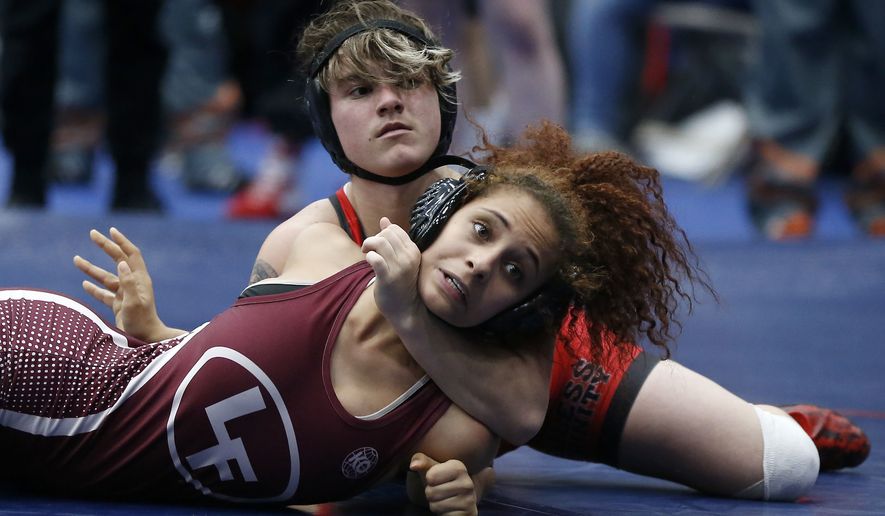 Does "science" show that transgender girls who compete as females in a sport have an unfair advantage?

That's the claim made earlier this month by a Tennessee state legislator who called for a law inflicting career-ruining sanctions on school officials who let trans-student-athletes compete in accord with their gender identities.

The proposal is neutral on its face: it would apply to both boys and girls. But the specter of trans girls (girls born as boys) gaining an unfair edge on "real" girls animates it and other proposals like it.
---
---
---
Florida Football Coach Uses Slur, Calls Homosexuality 'Disgusting'
A Florida youth football coach called homosexuality "absolutely wrong and mentally disgusting" on Facebook posts this weekend, calling on community leaders to stop a rise in LGBTQ presence.

Johnnie Saunders, founder and coach of the Eustis Junior Panthers and of a 10-and-up football team with the Apopka Raptors, wrote the homophobic posts on Sunday, according to the Daily Commercial.
---
Connecticut board votes to reinstate 'Redmen' mascot at high school
"We stopped letting it be about the students and doing what's right. And people can be mad about the process and people can be mad about losing whatever it is they think they're losing. But the people who are directly impacted have spoken and we chose not to listen to them," said board member Hoween Flexer, NBC Connecticut reported.
---
---
---
---
---
---
---
Janoris Jenkins released by Giants after using slur on social media
Former Pro Bowl cornerback Janoris Jenkins was released by the New York Giants on Friday, two days after using a slur on social media.

Coach Pat Schurmur said in a statement that the incident and Jenkins' "refusal to acknowledge the inappropriate and offensive language, was the determining factor."

The Twitter exchange occurred after Jenkins posted some of his statistics from this season, including four interceptions and 50 total tackles. A fan commented that those numbers are "irrelevant" since they haven't contributed to many victories for the 2-11 Giants.
---