All Posts Tagged as 'Sex'
Welcome to Errattic! We encourage you to customize the type of information you see here by clicking the Preferences link on the top of this page.
LA LGBT Center eliminates free STI screening after funding cuts
The LA LGBT Center has said that county budget cuts are forcing it to end free STI screenings.

In an announcement posted to their site yesterday, the LA LGBT Center said that the Los Angeles County Department of Public Health (DPH) cut testing and treatment funding to the center by $1 million from 2019 to 2020.

The DPH ended funding for testing at the center's Jeffrey Goodman Special Care Clinic as part of the funding cuts.
---
Sports judge lifts lifetime ban on Olympic figure skating coach, 74, - but says he BELIEVES victims who accuse him of sexually abusing them 
Richard Callaghan, 74, has coached the likes of Olympic champion Tara Lipinski and U.S. national champion Todd Eldredge, among others

At least four male skaters who were mentored by Callaghan came forward and accused him of sexual abuse

One of the accusers, Craig Maurizi, has alleged that Callaghan 'groomed' him, provided him with alcohol, and had sex with him starting when he was 15 or 16

Another of Callaghan's former students, Adam Schmidt, filed a lawsuit alleging that his former coach started abusing him when he was just 14 years old
The claims led to an investigation by the U.S. Center for SafeSport, which handed down a lifetime ban last August

But last month, an arbitrator reduced the penalty to a three-year suspension, making Callaghan eligible to return to professional figure skating in 2022
Fourteen arrested and charged with sexual assault in Fort Bend County last week
---
Oregon Man Allegedly Posed As Teen On Snapchat To Sexually Assault Children 
Police in Oregon say a 26-year-old man posed as a high school-aged student on Snapchat and Instagram to lure in two young children he's accused of sexually abusing.

Beaverton resident Lafayette Castillo was indicted Friday, January 24 on charges including rape, attempted rape, sexual abuse and sodomy, the Washington County Sheriff's Office announced, according to The Associated Press. Beaverton is a city in Washington County just west of Portland.

Castillo is accused of using the social media platforms Snapchat and Instagram to pose as a teenage student so he could talk with children online, authorities said. He then allegedly arranged to meet two victims — aged 12 and 14 — and sexually assaulted them, Fox 12 Oregon reports.
Is this Catholic NFL owner trying to bury stories of child sexual abuse?
---
Calls for 'virginity repair' surgery to be banned
Campaigners are urging the government to outlaw "virginity repair" surgery.

Many Muslim women risk being outcast, or in extreme cases killed, if their spouses or families discover they have had sex before marriage.

And some are opting for a medical procedure in which doctors restore a layer of membrane at the entrance to the vagina.

But there are concerns a ban would increase the dangers to Muslim women by driving the procedure underground.

Vagina rejuvenating therapies 'pose serious risk'

The rise in women seeking a perfect vagina

Guidelines from the General Medical Council (GMC) state a patient's consent to undergo a procedure should come into question if it is suspected of being "given under pressure or duress exerted by another person".
---
LGBTQ people suffer when religion & government mix
A pair of recent decisions from two of the southern federal Circuit Courts of Appeals should be alarming us all. Instead, they're only alarming a handful of us – because, overall, our community still clings to the inexplicable belief that religion can be our friend or, at least, a friend that we will be able to use to defend ourselves from certain others who also claim religion to be their friend.

Of the two recent decisions, only one has a direct LGBTQ component. Even so, it is truly difficult to say which one is the more disturbing, though the non-LGBTQ one, United States v. Brown, probably deserves the nod.

The Brown in question is Corrine, a former member of Congress from Florida, convicted on a slew of counts, the specifics of which are strangely irrelevant for purposes of what makes one of the opinions in her case problematic.

What does matter is that she was convicted by a jury. On appeal she took issue with the trial court's decision to not allow "Juror 13" to contribute to rendering a verdict.

Shortly after deliberations began, "Juror 8" informed the judge that "13" had said, "A Higher Being told me Corrine Brown was Not Guilty on all charges" and that he "trusted the Holy Ghost."

Do those sound like the words of someone who is going to make a decision based on earthly evidence?

What the LGBTQ community has never learned is that, when religion merges with government and science is reduced to having no more standing than faith, our religions and faiths and beliefs (or lack thereof) will never be recognized when they conflict with the particular religion and faith and belief of those who have seized power – legitimately or otherwise.

Once religion enters the government picture, everyone loses – at least everyone not sitting at the table of power.
---
I Can't Stop Cheating On My Wife
Dear Prudence,

I'm a man in my mid-30s with a beautiful wife. We've been married for 15 years and had a great kid very early on in our relationship. We both have great careers, nice friends, a very kinky and active sex life. Others generally look at us with admiration and envy. My problem is that I became a serial cheater around eight years ago. I analyzed quite a lot why I feel the need to cheat (sex with my wife is definitely better than with other women) and think that I like the challenge of "conquering" and later the romantic aspects of it. My affairs usually last a few months. I'm also very open with my relationship status (and my unwillingness to change it) to my affair partners. I even developed great friendships with two last affair partners, and the whole experience has generally been extremely enriching and positive for me.

I never fell in love with another woman, and I want to stay with my wife forever, but I can't seem, and also don't want, to stop seeing other women. My job involves a lot of travel, so it's easy to get away with cheating without arousing suspicion. In the beginning I didn't really think too hard about it, but going forward I want to be "square and fair." My wife doesn't have the slightest idea of my cheating and would obviously be devastated if she found out.

A year or so ago I started talking about opening up our relationship as a way to slowly "legalize" my behavior. While she isn't totally against the idea, it's more something she can imagine in a distant future and in a very controlled setting. I reckon that the romantic aspects and durations of my affairs would be serious no-gos for her. While the easy answer would be "stop before you blow up your perfect life," I feel like I'm not really able to. What are your thoughts?

—Can't Stop Won't Stop
---
NC Pastor Charged With Over 100 Sex Crimes 
A pastor in North Carolina has been charged with over 100 sex crimes involving three children, according to local authorities. Fifty-eight-year-old Rodney Luffman, pastor at Open Arms Outreach Ministries in Elkin, NC, was arrested at his home in Eastern Wilkes County last week, and has since been charged for a decades-long litany of sex offenses against minors that began around 20 years ago.

Time reports that Luffman is accused of abusing three victims, dating back to the late 1990s. At the time of the alleged crimes, the victims were between four and 15 years old. Det. Amanda Boyd with the Wilkes County Sheriff's Office told news outlets that the department believes the crimes continued for around 16 years. Luffman currently remains in prison on $1 million bail, and it is unclear whether or not he is represented by council.
15 year sentence demanded for former coach in French child sexual abuse case
---
Church of England: Sex Is OK Only in Heterosexual Marriage
Sexual activity is only acceptable within the marriage of a man and a woman — so says a new document issued by the Church of England.

That's not a new stance for the church, which is considered the mother church of the worldwide Anglican Communion, of which the much more liberal U.S. Episcopal Church is a member. But the Church of England is putting out the guidance because the British government has made civil partnerships, which are not quite equal to marriage, available to heterosexual couples, The Guardian reports.
---
The safety tips every LGBT+ person should act on before they travel
LGBT+ people love to travel but many of us don't know how to stay safe and avoid problems.

Here is the travel safety advice you need for trips all around the world.

Whether you are a lesbian, gay or bi single or couple, an LGBT+ family, or a trans, intersex or non-binary person, there are particular tips that can help you.

Countries that criminalize gay sex
Currently 70 countries criminalize homosexuality. But those that do vary wildly.

About a third only technically criminalise sex between men. The remainder make same-sex acts between all genders illegal.

Some enforce the law, others ignore it. In most, the penalty is jail. In a handful it is a beating or the death penalty.

Notably, the letter of the law is often less important than police and social attitudes. For example, even where lesbian sex is technically legal, female couples may still face harassment.
---
I Live With Six Brothers. I Have Sex With Two of Them. It's Fine, They Know.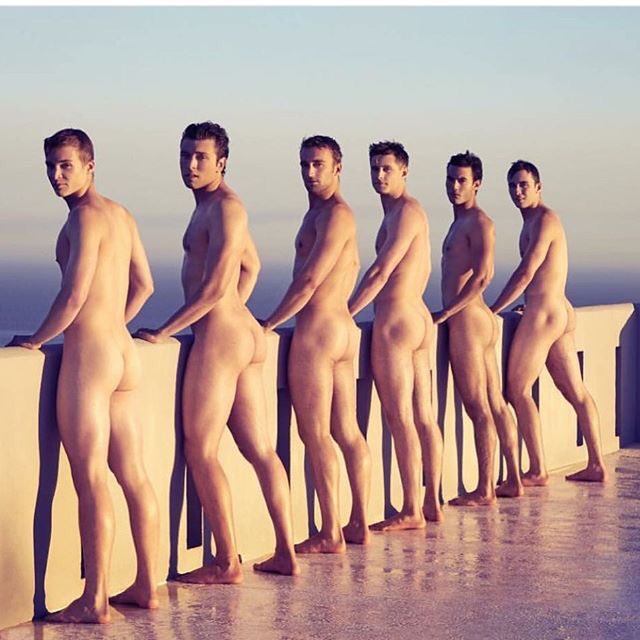 Dear How to Do It,

I (a man) live in a large house along with six brothers, all adults and close to each other in age, two of whom I am having sex with. I am naturally much closer to them than the other four. "Yarin" and "Ferdinand" are both fully aware that I have sex with both of them. With the exception of occasional flares of jealousy on Ferdinand's part (based in insecurity; we're working on it), it seems to suit all of us very well. The house we share the rent for is large enough that I'm sure the other four brothers don't know about the sex.

The problem is that I don't know what to call this arrangement, even to myself. I'm often uncomfortably aware of just how unconventional it really is. When with one or both of them in public, I don't know how to answer when people ask what Yarin and/or Ferdinand are to me. Yarin usually answers that we're friends, which I don't mind. Ferdinand has brazenly answered that I am his boyfriend whom he shares with his brother, which I DO mind. That part isn't anyone's business! Ferdinand is somewhat hurt by this, as he is openly affectionate with me in public and expects reciprocation, but I'm a quiet person, while there are Mardi Gras parades more reserved than Ferdinand. My sex life is absolutely not the business of random strangers. Should I follow Yarin's lead and just say we're friends? And can I tell Ferdinand to cool it in public?

—Oh, Brother
---
Legalise sex toys and pornography to cut rape, says Thai MP
A Thai MP has proposed legalising sex toys and pornography as a way to cut rape offences and other sexual assaults.

Treerat Sirichantaropas, a spokesman for a committee tasked with combating rape, said in a Facebook post on Monday he believed legalising pornography and sex toys would help to cut the number of sexual assault cases reported in the country.

Treerat, who is also secretary of the Pheu Thai Plus think tank, said about 30,000 rape cases were reported every year, the majority of them filed by victims aged between 15 and 19 years.
---
California man named Sexy Vegan enters plea in dog sex-assault case
A California man named Sexy Vegan entered a no-contest plea in a case where he was accused of sexually assaulting his dog and posting a video of the abuse on social media, officials announced Friday.

Vegan — whose name was previously Hansel Marion DeBartolo III — was busted for posting a video that showed a pit bull licking his rear end on Sept. 5, the Los Angeles County DA's office said.
---
I Wish I Never Met You - Oh Wonder
---
Two Houses Is Better Than a Divorce
Getting married is like voluntarily committing oneself to ride a tandem bike forever with no real destination. When one person gets tired, the other has to pedal harder or the entire operation collapses, and most divorce proceedings are just both partners yelling that if the other had pedaled hard enough then the bike would still be moving. Perhaps the appeal of living apart together (LAT) is avoiding this pressure for married couples to constantly synch up and operate in tandem rather than operating as separate entities that come together when it suits. LAT seems like an ideal solution for many of the problems that arise over the course of a marriage, affording the opportunity to be responsible for one's own bike without having any reason to critique anyone else's peddling.
---
The Amish Keep to Themselves. And They're Hiding a Horrifying Secret 
The memories come to her in fragments. The bed creaking late at night after one of her brothers snuck into her room and pulled her to the edge of her mattress. Her underwear shoved to the side as his body hovered over hers, one of his feet still on the floor.

Her ripped dresses, the clothespins that bent apart on her apron as another brother grabbed her at dusk by the hogpen after they finished feeding the pigs. Sometimes she'd pry herself free and sprint toward the house, but "they were bigger and stronger," she says. They usually got what they wanted.

As a child, Sadie* was carefully shielded from outside influences, never allowed to watch TV or listen to pop music or get her learner's permit. Instead, she attended a one-room Amish schoolhouse and rode a horse and buggy to church—a life designed to be humble and disciplined and godly.
2 Mass. Priests Suspended Amid Decades Old Abuse Complaints
French trial exposes how church covered for predator priest
Senators demand review of Army Reserve sexual assaults
---