All Posts Tagged as 'Entertainment'
Welcome to Errattic! We encourage you to customize the type of information you see here by clicking the Preferences link on the top of this page.
Black Exotic Dancers Demand Better Treatment With 'Stripper Strike' 
At the start of the coronavirus pandemic, when strip clubs across the country were shuttering and dancers found themselves abruptly out of work, the Portland, Oregon strip club the Lucky Devil Lounge started a food-delivery service called Boober Eats in order to provide some of its employees work. The concept went viral (and was, in fact, covered by this publication), but local black dancers noticed something odd: its Instagram featured relatively few black dancers.

This wasn't surprising to some black dancers in Portland, like Cat Hollis and Brianna Cistrunk, who say the club has a reputation for almost exclusively hiring white dancers. "They say they're a 'rock 'n roll club' [which means] they only hire a certain aesthetic," Cistrunk says. "It's an unspoken thing but it's very well-known among most girls." This perception was magnified a few weeks later, following the death of George Floyd, when the club posted a (now-deleted) photo on Instagram of #BlackLivesMatter flags festooning the stage. "There was a huge argument that happened in the comments," says Hollis. She commented: "There are more #BlackLivesMatter signs than there have ever been black butts on that stage." (Shon Boulden, owner of the Lucky Devil Lounge, tells Rolling Stone the controversy stemmed from "a lot of misconceptions of how our club operates," though he acknowledged that only two or three of the club's 30 dancers are black."If there ever was the idea that we weren't open to hiring all ethnicities, I guess I'd just want say, yes of course we do," he says. "In our hiring, maybe it didn't look like we were.")
Restaurant Dress Codes Have Long Been a Tool for Racist Discrimination
Black Survivor Contestants Say They Were Edited Into Stereotypes on the Show
A white man was arrested after pulling a gun on a Black homeowner in Miami-Dade County
Black Family Claims White Neighbor Falsely Accused Them of Assault After Patio Dispute
Woman Evicted After Hurling Racist Abuse at Black Soldier
Worker 'No Longer Employed' at Hotel After Calling Police on Black Family
31% of Asian Americans say they've been subject to racist slurs or jokes since the coronavirus pandemic began
Utah reinstates defensive coordinator Morgan Scalley after investigation into racist language
It's 'Our Fault': Nextdoor CEO Takes Blame For Deleting Of Black Lives Matter Posts
---
260,000 sign petition to block film starring Paris Jackson as Jesus
A forthcoming film starring Paris Jackson as Jesus has been denounced as "Christianophobic garbage" in an online petition to prevent its release, which has attracted more than 260,000 signatures.

The casting of Jackson, a model and actor who is the daughter of the late pop star Michael Jackson, opposite Bella Thorne and musician Gavin Rossdale in the film Habit was announced in April. The plot synopsis suggests that Thorne plays a "street smart party girl with a Jesus fetish [who] gets mixed up in a violent drug deal and finds a possible way out by masquerading as a nun". Jackson's "gender-bending take on the religious figure" was reported to include "a nose ring, tousled waves and a traditional robe".

The petition, which names Warner Bros and Lionsgate as its targets, claims that Jackson will play Jesus as a "lesbian", though there is no mention of this in any publicly available reports of the film. The petition also claims the film is "blasphemous" and that it is "Christianophobic garbage that is spread nowadays, but is somehow accepted and praised by society".
260,000 sign petition to block film starring Paris Jackson as Jesus
---
Producers respond to rumors 'Ellen DeGeneres Show' will be canceled
Rumors are swirling that Ellen DeGeneres might have her last dance.

Insiders are whispering that the "Ellen" show could be canceled soon, amid reports of falling ratings and allegations of DeGeneres, 62, being "rude" to her staff, the Sun reports.

However, when reached by The Post for comment about the claims, DeGeneres' production company reps said,...
---
Carl Reiner, Comedy Patriarch, Dies at 98
If Carl Reiner had written a deathbed memoir, it would have been titled Exit Laughing. After all, the legendary comedy writer, performer, and director had already published Enter Laughing and Continue Laughing. Having conquered TV, movies, Broadway, and traditional publishing over his seven-decade-plus career, Reiner spent his last years mastering e-books and Twitter, writing and tweeting until Monday night, when he died at age 98 in his Beverly Hills home, TMZ reports. Reiner died of natural causes, Variety writes. He was prolific til the end, even sitting for an interview in an episode of the YouTube series "Dispatches from Quarantine" that premiered on June 22.
---
Dean Cain Smokes Hollywood's Self-Canceling Trend with Just Six Words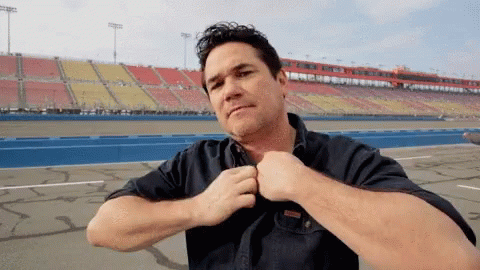 In recent weeks, Hollywood and the arts world in general seem to have lost their minds, starting with streaming service HBO Max pulling "Gone With The Wind" — and in just the past few days, as my colleague Jeff Charles wrote, country band The Dixie Chicks changing their name to "The Chicks," which I agree will surely "end racism forever."

Now, the trend – which I'm dubbing "pre-emptive self-canceling" – has apparently gone into overdrive, A whole slew of creative people are jumping off the cliff, removing themselves from their jobs for some alleged, race-related transgression, before someone does it for them.

It includes everything from authors who aren't allowed to create fictional characters… because they're of a different race…
Shane Dawson Apologized for "All of the Racism" in Past Videos
---
(l-r) Dennis Weaver, Flip Wilson as Geraldine, O.J. Simpson
25-Jun-2020
---
Sex Clubs Are Reopening Amid Coronavirus
Ready or not, the country is forging ahead with its coronavirus reopening plan, and that includes the return of sex clubs.

The New York Post reports exclusive SoHo sex club New Society For Wellness — abbreviated NSFW, get it? — is preparing to welcome members back for socially distanced fun, but things will look different than they did pre-pandemic. According to the Post, the club has outlined various new rules and guidelines for coronavirus-safe sex.
---
Why China's hip-hop stars are staying silent on Black Lives Matter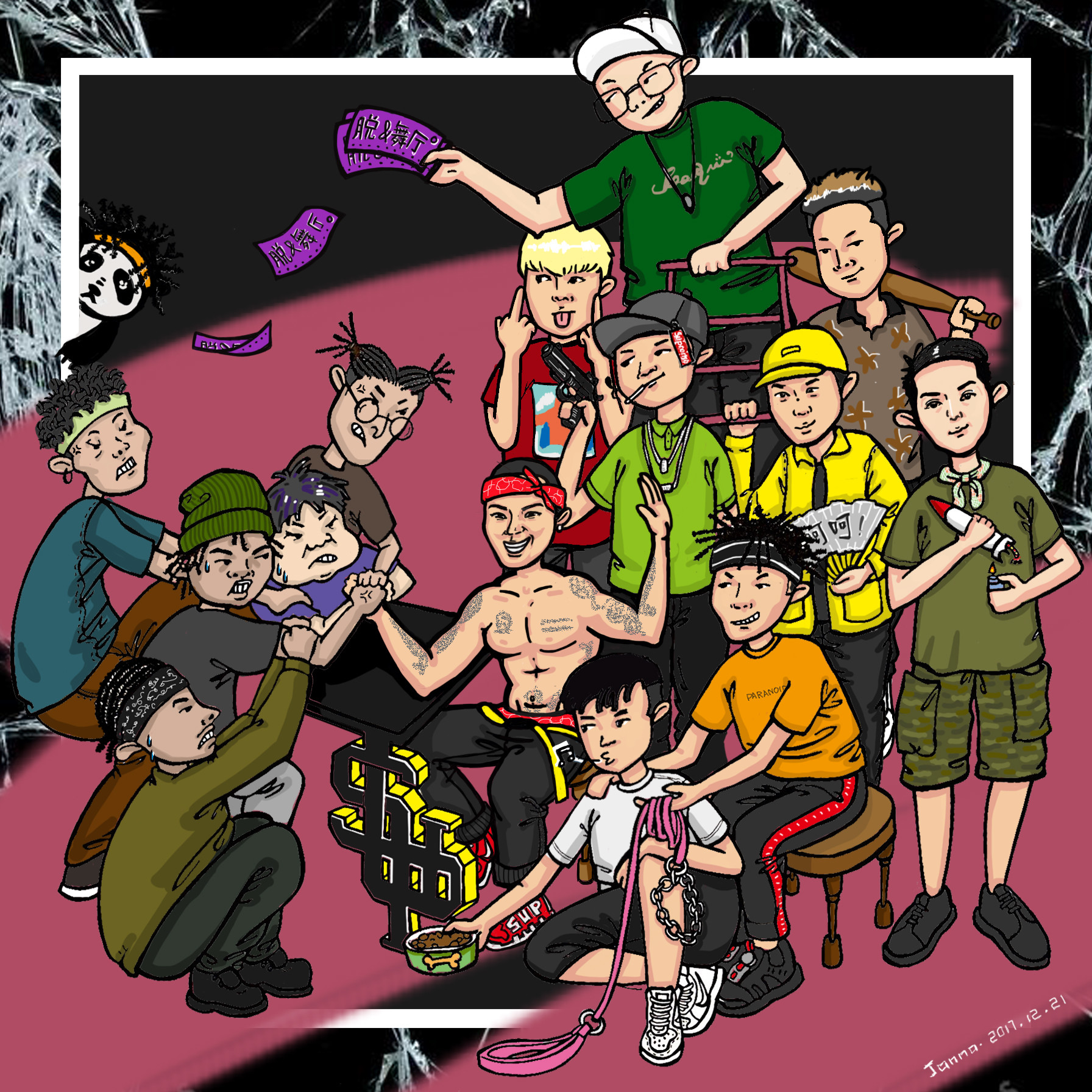 After a 2017 rap show got a generation of China's youth hooked on hip hop, the musical genre has created dozens of Chinese stars and, along with them, billions of streaming views.

But despite their enthusiasm for a culture that originated in the African-American community, Chinese hip-hop stars and their legions of fans have largely stayed silent on the Black Lives Matter movement, which has swept across the world after the police killing of George Floyd, an unarmed black man, in Minneapolis.

Sun Bayi, a Beijing-based rapper, said he was not in a position to comment on the Black Lives Matter movement.

"I know racism in theory, but it's hard to empathise with it," said the rapper, whose favourite artists are Eminem and the Notorious B.I.G. "I'm not black. I have never lived in America. What can I say about it?"
---
How Did Four Young Black Boys Become Hollywood Stars During the Height of Jim Crow?
As it turns out, Sunshine Sammy was a race man. Farina and Stymie too, and even Buckwheat for a minute or so.

This may be hard to fathom, considering the designation was generally applied, back around the '20s, to men who exemplified the most righteous and upstanding attributes of black people, and advocated for fair and dignified treatment. It's also hard to fathom because, at the time, they were just young black boys.

But they were young black boys with starring roles in Hollywood, and among the most popular performers of their time. There weren't very many blacks of any age getting any sort of featured screen time back then, at least not in roles that didn't demean the race. Thus, these young people were heralded in the black press, and even by the NAACP, as some of the leading exemplars of blackness, well before any of them were old enough to drive.

Sunshine Sammy, Farina, Stymie and Buckwheat were the principal black characters throughout the 20-year run of the Our Gang film series. The black community treated them (respectively, Ernie Morrison, Allen Hoskins, Matthew Beard and Billie Thomas) like rock stars. But their lives were much more complicated than the movie roles ever let on. Their regard within the black community would be transformed decades later, as the Our Gang franchise lived on years after its heyday.
---
It turns out your favorite movie is racist. What now?
Last week, novelist, director and television writer John Ridley -- an Academy Award winner for his screenplay for the movie "12 Years a Slave" -- wrote a brief but compelling op-ed in the Los Angeles Times, asking HBO (a sister company of CNN under the ownership of WarnerMedia) to take the movie "Gone With the Wind" off of its much-hyped new streaming platform HBO Max.

But in an era where we're finally challenging some of our society's most deeply anchored (and frankly, cherished) pillars of oppression, we should also consider the broader question raised by Ridley's op-ed and other recent articles: What should we do with cultural artifacts that reflect grotesque and shameful aspects of our history?

Unlike statues and monuments, which are merely glorified gravestones, popular culture is a living entity, constantly being commented on and referenced. We can't go back in time and alter the circumstances that led to the creation of abhorrent works, repellent narratives and distorted images.

As a result, removing them from view actually makes it harder to contend with them. It allows creators, companies and audiences to comfortably pretend they never existed, and to move frictionlessly onward without engaging in real structural change in the present.
---
KJ Apa Addressed His Black Lives Matter Activism After Elijah Daniel Called Him Out 
A week after comedian and rapper Elijah Daniel called KJ Apa out for being "so silent" about the Black Lives Matter movement, the Riverdale actor is now defending himself — but plenty of followers think his response further cemented Elijah's point.

On June 2, KJ posted a black square to his Instagram on so-called #BlackoutTuesday, which many Black activists and celebrities have pointed out added static rather than spread meaningful change.

Several days later on Twitter, a fan recommended that Elijah watch The Hate U Give, the 2018 film (based on the book by Angie Thomas) that stars Amandla Stenberg as a teenager named Starr who witnesses the murder of her best friend Khalil by police. KJ plays Starr's boyfriend, Chris.
Vanderpump Rules' Peter Madrigal Misses Working at SUR Amid Cast Firings
Michael Strahan Said He Couldn't "Speak Up" During His Time at Live With Kelly
---
Shut down all police movies and TV shows. Now.
For a century, Hollywood has been collaborating with police departments, telling stories that whitewash police shootings and valorizing an action-hero style of policing over the harder, less dramatic work of building relationships with the communities cops are meant to serve and protect. There's a reason for that beyond a reactionary streak hiding below the industry's surface liberalism. Purely from a dramatic perspective, crime makes a story seem consequential, investigating crime generates action, and solving crime provides for a morally and emotionally satisfying conclusion.

The result is an addiction to stories that portray police departments as more effective than they actually are; crime as more prevalent than it actually is; and police use of force as consistently justified. There are always gaps between reality and fiction, but given what policing in America has too often become, Hollywood's version of it looks less like fantasy and more like complicity.
Police TV show Live PD delays new episodes and Cops halt season premier amid protests against police brutality over the death of George Floyd
Rachel Lindsay Says She'll Cut Ties With 'The Bachelor' Unless 'Embarrassing' Diversity Issues Are Fixed
'Dance Moms' Star Abby Lee Miller's New Lifetime Series Canceled After Resurfaced Racist Comments
---
Fortune Feimster's Comedy is For All Queers Without a Voice
The veteran comedian and actress has appeared on Chelsea Lately, The Mindy Project, and most recently, The L Word: Generation Q. In her stand-up special, Feimster offers a set that includes regaling audiences with tales of her family's love of Hooters — and proves she has the power to reach people and change lives through her hilarious, heartfelt storytelling.

Feimster has been making people laugh since the late aughts, but Netflix's massive platform has amplified her voice to new levels. The special was shot on Feimster's home turf in North Carolina where her mom, now a leader of the local PFLAG, introduced her daughter to the crowd.
---
10 Outdated Disney Movies Parents Won't Show Their Kids, According to New Poll
With screen time limits completely out the window due to the coronavirus pandemic and weeks on end indoors, my husband and I have been letting our 20-month-old watch more TV and movies than we otherwise would. When we couldn't take one more Blue's Clues episode or Trolls rewatch, we broke out the next social distancing tool up our sleeves: Disney+, Disney's streaming service.

Mickey Mouse Clubhouse, Moana, and Toy Story were all hits—we've got a major Buzz Lightyear fan on our hands—but when it came time to watch 1953's Peter Pan, we were struck by how outdated it was. I certainly didn't remember all of the racism and sexism. Between Peter Pan telling Wendy that "girls talk too much," the guns (!!), Tinker Bell trying to kill Wendy over jealousy, and the treatment of Native Americans ("What makes the red man red?"—seriously?!), I was happy when my son walked away to play with his toys and just wasn't that into it.
---
Old Hollywood's Most Scandalous Secrets, as Told by David Niven
According to David Niven, debonair star of films including Wuthering Heights, Around the World in 80 Days, and Bonjour Tristesse, not all full-service brothels in the golden age of movies were run out of gas stations, as in Ryan Murphy's Netflix series Hollywood. One was housed in a stately colonial-style mansion right under his window in the North Hollywood hills, run by a "Baroness" and filled with whips, kinky costumes, and two beautiful failed actresses deeply in love.

This tale and many more are recorded in Niven's 1975 memoir, Bring on the Empty Horses, which has long been considered by those in the know—including (strangely enough) conservative commentator William F. Buckley Jr.—one of the best books ever written about Hollywood in its studio-system heyday.

The memoir is a follow-up to his equally delightful 1971 autobiography, The Moon's a Balloon. In Horses, the British-born Niven reveals a generous but clear-eyed view of Hollywood from the 1930s to the early '60s. "[It] was hardly a nursery for intellectuals, it was a hotbed of false values, it harbored an unattractive percentage of small-time crooks and con artists, and the chances of being successful there were minimal," he writes. "But it was fascinating, and if you were lucky, it was fun."

Fun yes, but also freaky. Through a series of thematic vignettes, Niven spills the tea on the passions and pretentions of stars like Humphrey Bogart (a real softie), Mary Astor (at her best in bed), Fred Astaire (a terrible dancer in public), Greta Garbo ( a big fan of skinny-dipping), and Charlie Chaplin (a pompous bore). He does so with such grace and panache that one is almost unaware secrets are being revealed—but revealed they are, much to every Hollywood fan's gossipy delight. Ahead, six of the juiciest tidbits from Niven's pen.
---