All Posts Tagged as 'Support'
Welcome to Errattic! We encourage you to customize the type of information you see here by clicking the Preferences link on the top of this page.
Two trans women beat the snot out of men harassing them in a restaurant 
After being harassed by men in a restaurant, two transgender women decided they had dealt with enough and took matters into their own hands. Those hands formed fists after the men continued to denigrate the women, leaving the two harassers bloody and dazed.

The incident began when a male customer slides into the women's booth and mocks one of them, saying in Spanish, "I'd like to sit with a lady." After the women push him away, he and another customer continue the verbal abuse.
After a trans woman's cat was cut in half in a gruesome hate crime her neighbors painted her house
---
11 brutally honest reasons millenials don't want kids
When it comes to embarking on the journey of parenthood, lots of millennials are saying, "Meh. No, thanks."

According to data from the Urban Institute, birth rates among 20-something women declined 15% between 2007 and 2012. Additional research from the Pew Research Center reflects a longer-term trend of women eschewing parenthood as the number of U.S. women who choose to forego motherhood altogether has doubled since 1970.

This trend is fascinating, in part because there's long been a taboo associated with people (particularly, women) choosing to opt out of parenthood. Women who choose not to have kids have been referred to as "shallow" and "self-absorbed," and even the pope has said the decision not to procreate is fundamentally "selfish."

In an effort to find out why so many young people are really deciding against parenthood, we solicited dozens of responses from our audience via Tumblr and Google Forms. The responses we received from people of all sexes and identities reveal that there are myriad reasons why people are opting out of parenthood — and all of them are equally valid.
---
Kobe Bryant Takes One Big Leap for the NBA on Gay Slurs
The major sports leagues don't have the best reputation when it comes to gay players in the locker room, or gay slurs on the playing field, or much of anything with gay rights these days, really. But Kobe Bryant, in a sudden reversal for himself and perhaps a growing trend for stars in the notoriously conservative NBA, may have single-handedly changed that. In the early hours of Monday morning, in the shadow of the Grammys on Twitter, as all-star week began to bring the spotlight back to his league, the outspoken Laker chastised two fans for using "you're gay" as an insult in at-replies to the newfound Twitter favorite.
---
Why woke diets featuring superfoods such as avocado and advocated by the likes of Ella Woodward are leading to a surge of distressing gut problems
The woman, in her mid-30s, looked pretty healthy, which, undoubtedly, was her goal. Sitting in my clinic – I'm a dietician at a busy London hospital – we began discussing her daily food and drink regime.

Work was busy and stressful, so there wasn't much time for breakfast, apart from some fruit or a green juice. Lunch was a salad brimming with chickpeas and roasted vegetables and topped with a sprinkling of antioxidant-rich seeds.

Yet more vegetables and maybe some 'plant protein' – beans and nuts – for dinner. She tries to limit her dairy intake, choosing lattes made with almond or soya milk.

And yet, here she was, almost doubled over with gut pain, complaining of bloating, cramps and other more embarrassing, and distressing, digestive complaints.

'I never touch junk food,' she added, hopefully.

At this point, I know I'm going to have to break some bad news. She may think her diet is exemplary but, in fact, it's the cause of her problems.

I call it 'woke' or overzealous healthy eating – consuming vast quantities of so-called 'clean' ingredients while avoiding entire food groups such as dairy, carbohydrates or meat for health or 'ethical' reasons.

And I believe this kind of trendy eating is behind a surge in cases of irritable bowel syndrome (IBS) that I, and my colleagues, have been seeing.
---
Black youth have some of the highest suicide rates in America, and we're only beginning to understand why
Teen suicide rates among black youth are increasing. In 2016 and again in 2018, national data revealed that among children age 5-11, black children had the highest rate of death by suicide. For the years 2008 to 2012, 59 black youth died by suicide, up from 54 in the years 2003 to 2007.

Also, the 2015 Centers for Disease Control and Prevention's biennial Youth Risk Behavior Survey reported that compared to non-Hispanic white boys, black high school age boys are more likely to have made serious suicide attempts that require medical attention.

I am a professor of psychology and also director of the culture, risk, and resilience research laboratory at the University of Houston. I recently co-authored a study that suggests that new risk profiles may be needed for better suicide prediction in African Americans in particular.
---
I Live With Six Brothers. I Have Sex With Two of Them. It's Fine, They Know.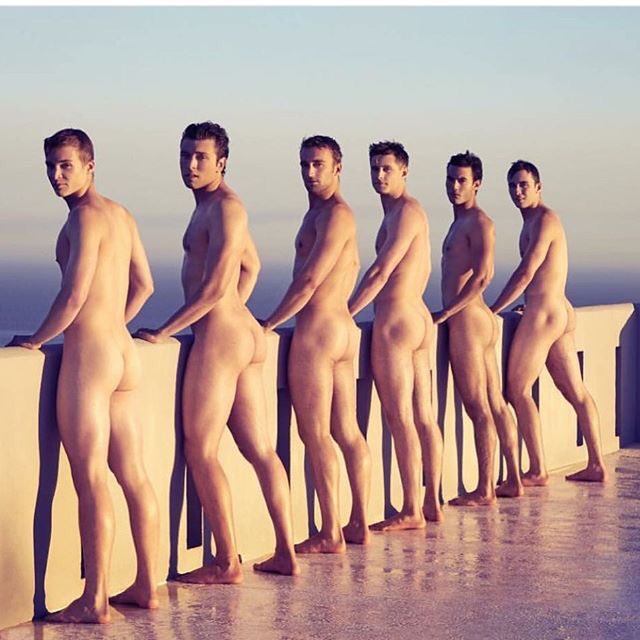 Dear How to Do It,

I (a man) live in a large house along with six brothers, all adults and close to each other in age, two of whom I am having sex with. I am naturally much closer to them than the other four. "Yarin" and "Ferdinand" are both fully aware that I have sex with both of them. With the exception of occasional flares of jealousy on Ferdinand's part (based in insecurity; we're working on it), it seems to suit all of us very well. The house we share the rent for is large enough that I'm sure the other four brothers don't know about the sex.

The problem is that I don't know what to call this arrangement, even to myself. I'm often uncomfortably aware of just how unconventional it really is. When with one or both of them in public, I don't know how to answer when people ask what Yarin and/or Ferdinand are to me. Yarin usually answers that we're friends, which I don't mind. Ferdinand has brazenly answered that I am his boyfriend whom he shares with his brother, which I DO mind. That part isn't anyone's business! Ferdinand is somewhat hurt by this, as he is openly affectionate with me in public and expects reciprocation, but I'm a quiet person, while there are Mardi Gras parades more reserved than Ferdinand. My sex life is absolutely not the business of random strangers. Should I follow Yarin's lead and just say we're friends? And can I tell Ferdinand to cool it in public?

—Oh, Brother
---
Number of children admitted to A&E with mental health problems jumps 330 per cent over past decade
Reduced community services and rising mental health issues among Britain's youth have fuelled a 330 per cent surge in crisis admissions at hospital emergency departments.

A crackdown on the use of police cells for youngsters needing a specialist mental health hospital bed has also meant hospital A&E departments are increasingly the default option, The Independent has been told.

Since 2010 the number of children and young people admitted to an A&E and diagnosed with psychiatric conditions has increased 330 per cent.

The rise in A&E admissions comes as new data shows NHS mental health trusts are restricting services for children unless they are severely unwell.


Analysis of referral criteria used by 29 NHS mental health trusts, by Pulse magazine, found a third only accept patients with "severe/significant" conditions.

Just six out of the 29 trusts accept referrals for children with all severities of mental health problems.

In some cases GPs say children have attempted suicide in order for their referral to be accepted.
---
Young Adult Food Insecurity Linked to Poor Mental Health
A team of researchers led by Jason Nagata of the University of California, San Francisco, recently published an article in the Journal of Adolescent Health detailing the scope of influence of food insecurity on a variety of outcomes related to young adult wellbeing. The researchers reported that somewhere between 9% and 14% of young adults in the 24-34-year age-range experience food insecurity, and that food insecurity among college students may be more than double that percentage.

In their sample of approximately 14,786 young adults in the United States, 11% of whom reported food insecurity, food-insecure participants were significantly more likely to endorse experiences of depression, anxiety, suicidal ideation, and poor sleep quality (difficulties falling and staying asleep) than their food-secure peers.
---
If I Change (Gribb Remix) - Mindme feat. Gribbe
---
Ending the HIV/AIDS Epidemic Only Happens if Black America Leads
The underpinning of the administration's plan is the recent surveillance data that shows that 50 percent of the U.S. epidemic is in 48 counties, Washington D.C., and San Juan, Puerto Rico, and seven states that have a substantial rural population living with HIV. While there is no question that focusing on the jurisdictions with the highest HIV burden makes sense, we must ask if focusing on geography alone — the where — will unlock the mystery of ending the HIV epidemic.

But with 60 percent of the Black HIV epidemic lying within the aforementioned jurisdictions, can we end the HIV/AIDS epidemic without also focusing on the other W's, the who and the what?
---
Odell Beckham Jr hits back at homophobes mocking his Calvin Klein shoot
The American football star, who currently plays as the wide receiver for the Cleveland Browns, has faced a string of anti-gay comments on his latest Instagram post, which sees him posing in his underwear for a new Calvin Klein campaign.

"Boy look gay as hell," wrote one Instagram user, while another added: "He low key gay tho."

Responding to the comments and rumours about his sexuality – which have followed him for years now – Odell re-affirmed that he is indeed straight and said he shouldn't need to keep addressing his sexuality.

"Yallll chilllll mann damnnnn! It be a lot of y'all sayin sus and alll the other comments that realllly be a direct reflection of who u are! Im straight! Like beyond it," he wrote.

"If I sit here and defend myself y'all gon say im tryna defend myself, if I sit there and say nothin yalll gon say 'seee he didn't say anything.' I'm good wit me. Which is dumb straightttt… Period.
---
It's Time to Stop Commenting on Your Coworker's Lunch
"Before you comment on someone's food, ask yourself why you feel compelled to do so," says Caplan. "Much like commenting on someone's appearance, food comments may be rooted in fat-phobia, or a diet mentality. Food is one part of the big picture that is health, and we should all have body autonomy in choosing what to eat based on our likes, resources, values, and preferences."
---
Florida Diner Wrote Anti-Gay Message on Bill in Place of Tip Before Stuffing It Down Female Manager's Blouse 
A diner in St. Augustine, Florida was arrested for battery after he wrote an anti-gay message on his restaurant bill in place of a tip, and then ripped it up and stuffed it down the female manager's blouse when confronted.

According to the Naples Daily News, Smith wrote "if he wasn't gay" in the tip line of the receipt along with a big zero for a tip. The waiter showed it to the manager, and she confronted Smith outside. Smith took the bill from her, tore it up, grabbed her collar, and shoved it down her blouse, touching her breast.
Lyft Adopts New Policies After Drag Queens Refused Rides
Hate crimes in schools in region affected by anti-LGBT+ protests surge
One Million Moms Protest Whole Foods Over Drag Event: 'Absolute Filth'
Polish archbishop claims a "rainbow" plague is affecting the country
Police nab 3 suspects in cold-blooded daytime murder of Georgia gay man
---
I don't care to know why you're dumping me...just open the door so I can move on.
03-Aug-2019
---
A mother doesn't need praise, she needs help.
02-Aug-2019
---