All Posts Tagged as 'Science'
Welcome to Errattic! We encourage you to customize the type of information you see here by clicking the Preferences link on the top of this page.
Excerpt: Why are Giraffes mostly homosexual?
Giraffes are beloved of evolutionary biologists for a number of reasons. They are, of course, the tallest of all living animals, and that elegant neck is the primary reason why. The origin of that beautiful neck has also been attributed to sexual selection. It is extravagant and slightly absurd, like a peacock's tail, so it might be one of those runaway traits that we see exaggerated in males of so many sexual beasts. This is where the sex lives of giraffes gets interesting. The neck is certainly a major part of sexual and social behavior. Since 1958, the male-to-male wrestling that giraffes are often seen engaging in has been called "necking." They curl their necks around each other and rut. It's incredible to watch, the necks twisting and bending at almost right angles, the normal grace of these animals replaced by ungainly aggression and awkward legs, with none of the elegant power of two stags clashing antlers.
---
The innovations of Medical Technology in relieving Depression 
One can feel depression and express it in a different manner. Science is researching on it and trying to help people to get relief from this mental condition. There is already much advancement with current medical and psychological therapies. The resistant cases i.e. patients who do not get benefit from current possible therapies may require the use of electric shock in a therapy called Electroconvulsive therapy.

There is one step forward in the treatment of depression and Medical technology has introduced several devices to help people with depression.
Teen screen time linked to feelings of loneliness: The importance of spending time with friends
---
How to see the 'super worm equinox moon,' the last supermoon of 2019 
Get ready, skywatchers. The last supermoon of 2019 will be visible in the night sky Wednesday, coinciding with the spring equinox that heralds the start of a new season.

The March 20 spectacle will be the final of this year's three back-to-back supermoons. The first was on Jan. 21, and the second — the biggest and brightest supermoon of 2019 — was on Feb. 19.

A supermoon is a full moon that has reached the closest point to Earth in its monthly elliptical orbit around the planet. As such, supermoons appear larger and brighter in the night sky, though these changes are typically far too subtle to detect.

Full moons can be observed with the naked eye and don't require any special equipment.
Check out these amazing images of the last supermoon of 2019, the 'super worm moon'
---
Anesthesia can help patients forget a disturbing memory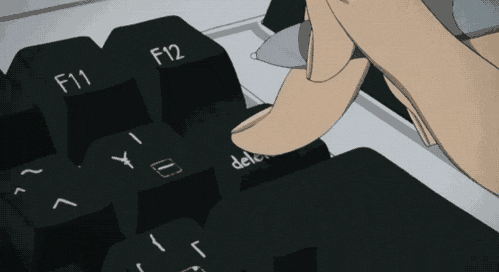 Giving patients an anesthetic can help them forget a disturbing memory, according to research published today in the journal Science Advances. It's the latest study to investigate the conditions that might prevent memories from sticking, and it could be a step toward finding a technique that helps people deal with harmful memories related to anxiety, trauma, or addiction.
---
Science Says Doing These 11 Things Will Help Love Grow In Your Relationship 
If you're looking for ways to help love grow in your relationship, you're in luck. There are all sorts of things you can do as a couple, and new habits you can adopt, to make your bond stronger. And what's even better is these tips can be applied at any time, during any stage of your relationship.

They can be a great way to keep your love going, throughout the years. But they're especially helpful if you happen to be feeling disconnected, unsure, or unhappy. "Many couples get into set routines and the relationship turns stale and predictable. Then, they grow apart," Jonathan Bennett, relationship and dating expert at Double Trust Dating, tells Bustle. "It's always possible to increase your bond with your partner and there are many ways you can accomplish it."
---
People's Brains Don't Reach Adulthood Until Age 30, Study Finds
There's a good reason why managing adult responsibilities only became somewhat bearable in your 30s, according to researchers.

Although anyone over 18 years old is considered an adult, scientists argue that our brains don't mature that quickly, The Independent reports. Speaking at a meeting of the Academy of Medical Sciences in Oxford in London, researchers explained that our brains slowly transition to adulthood, which is finally reached in our 30s.

"What we're really saying is that to have a definition of when you move from childhood to adulthood looks increasingly absurd," professor Peter Jones, a neuroscientist at the University of Cambridge, explained at the meeting. "It's a much more nuanced transition that takes place over three decades."
---
A dog potentially exposed more than 100 people to black plague in Colorado
At least 116 people and 46 animals in Colorado were potentially exposed to the black plague after veterinarians struggled to diagnose a critically ill dog back in 2017.

The unusual case prompted health experts to issue an equally unusual—and perhaps startling—warning. That is, that dogs in the US may contract the deadly bacterial infection at any time of the year, and the signs may be hard to spot.

"[P]neumonic plague, although rare, should be considered in dogs that have fever and respiratory signs with potential exposure in disease-endemic areas, regardless of season and lobar [lung] distribution," the Colorado health experts concluded. They published details of the case and their warning this week in the journal Emerging Infectious Diseases.

The plague is endemic to areas in the Western United States, meaning it circulates continually. Though it's best known for causing the catastrophic Black Death pandemic in Europe during the fourteenth century, it arrived in the States around 1900 on rat-infested steam ships. Since then it has spread to, and quietly lurked in, rural rodent populations, including rock squirrels, wood rats, ground squirrels, prairie dogs, chipmunks, mice, voles, and rabbits. Infected populations tend to pop up in parts of Arizona, California, Colorado, Oregon, Nevada, and New Mexico. The Centers for Disease Control and Prevention reports that in recent decades there has been an average of seven human cases documented each year, with a range of one to 17 cases.
---
Your Environment Is Cleaner. Your Immune System Has Never Been So Unprepared.
Should you pick your nose?

Don't laugh. Scientifically, it's an interesting question.

Should your children pick their noses? Should your children eat dirt? Maybe: Your body needs to know what immune challenges lurk in the immediate environment.

Should you use antibacterial soap or hand sanitizers? No. Are we taking too many antibiotics? Yes.

"I tell people, when they drop food on the floor, please pick it up and eat it," said Dr. Meg Lemon, a dermatologist in Denver who treats people with allergies and autoimmune disorders.

---
Judge bars unvaccinated students from returning to Rockland County school
A federal judge in Rockland County, New York has jumped into the simmering debate over measles vaccinations. With cases rising, the judge barred 50 unvaccinated students from attending the Green Meadow Waldorf School for at least three weeks.

Parent Beatrice Burgis agrees with the judge's ruling that would keep unvaccinated kids at home.

"I believe that he's trying to mitigate a potential further outbreak and he's trying to keep everybody safe," she said.

On Tuesday, a new case in Rockland County brought the total to 146. This year, the Centers for Disease Control and Prevention has reported 228 cases in 12 states. The Rockland County outbreak was centered in an Orthodox Jewish community.
---
There are two sexes in the world. Every being is an iteration. You're allowed to exchange it but that's all "he" made.
12-Mar-2019
---
Scientists find differences between LGBTQ & straight people who die from suicide
For many in the LGBTQ community, dealing with suicidal feelings are an all-too-common occurrence, and one that should give pause.

Now, a study published in the American Journal of Preventative Medicine is taking a closer look at LGBTQ people who have died by suicide and it reveals some surprising differences between our community and straight people.

Amongst the findings was this stark fact: young LGBTQ people are five times more likely to attempt suicide than straight people.
---
PSYCHEDELIC MUSHROOMS CAN BOOST CREATIVITY AND EMPATHY FOR A WEEK
The benefits of taking psychedelics could last long after the trip ends.

A team of Dutch researchers has found that psilocybin, the active ingredient in psychedelic mushrooms, doesn't just increase a person's creativity, empathy, and feeling of well-being while a user trips. It also allows them to experience all of those benefits for up to seven days — providing valuable insight into how we could tap into the therapeutic value of hallucinogenics.
---
Some Anti-Vaxxers Aren't Getting Their Pets Vaccinated. Here's Why That's So Dangerous
Dogs can't get autism, and even if they could, vaccines couldn't cause it. Period. But some anti-vaxxers are increasingly making the same unfounded claims about pets and vaccines they've been repeating about children and vaccines for the past 20 years: that vaccines are unnecessary, dangerous and that they can cause a form of (canine) autism, along with other diseases. Just as with kids, that may be driving down pet vaccination rates. And the movement, while niche, shows no sign of stopping; in some states in the U.S., anti-vax activists have recently agitated to make state laws about mandatory pet vaccinations more lax.
---
LGBTQ adults are younger, poorer than general U.S. population, study finds
An estimated 4.5 percent of U.S. adults identify as lesbian, gay, bisexual or transgender, and they tend to be younger and poorer than the population at large, according to an analysis of polling data released on Tuesday.

The Williams Institute at the UCLA School of Law examined previously released results from the Gallup Daily Tracking survey and went deeper into the data, enabling a more detailed demographic picture of the adult U.S. LGBTQ population of roughly 11.3 million people.

The institute found Washington, D.C., had the highest percentage of LGBTQ people at 9.8 percent and North Dakota had the lowest at 2.7 percent.
---
How Federal Disaster Money Favors The Rich
Disasters are becoming more common in America. In the early and mid-20th century, fewer than 20 percent of U.S. counties experienced a disaster each year. Today, it's about 50 percent. According to the 2018 National Climate Assessment, climate change is already driving more severe droughts, floods and wildfires in the U.S. And those disasters are expensive. The federal government spends billions of dollars annually helping communities rebuild and prevent future damage. But an NPR investigation has found that across the country, white Americans and those with more wealth often receive more federal dollars after a disaster than do minorities and those with less wealth. Federal aid isn't necessarily allocated to those who need it most; it's allocated according to cost-benefit calculations meant to minimize taxpayer risk.

Put another way, after a disaster, rich people get richer and poor people get poorer. And federal disaster spending appears to exacerbate that wealth inequality.
---