All Posts Tagged as 'Environment'
Welcome to Errattic! We encourage you to customize the type of information you see here by clicking the Preferences link on the top of this page.
Texas Gov. Celebrates Signing Antigay Legislation With Chick-fil-A
Last month, Texas Gov. Greg Abbott signed what was dubbed the essentially anti-LGBTQ "Save Chick-fil-A" bill into law. If it weren't enough that Abbott signed the bill over a month ago, late last week he thumbed his nose at LGBTQ people even more and participated in a TV ceremony celebrating the bill's signing while he and his team were surrounded by Chick-fil-A food and beverages. He then tweeted the moment out to his supporters.

"No business should be discriminated against simply because its owners donate to a church, the Salvation Army, or other religious organization," Abbott said.

"No business should lose a government contract because of their religious beliefs. The save Chick-fil-A legislation that I'm about to sign is a victory for religious freedom in Texas."
Dominican man launches legal case against country's anti-gay laws
Man who threatened to kill kids & gays at San Diego Pride is also a repeat bank robber
---
Boys are hitting puberty earlier, partially due to rise in BMI, study suggests
Girls aren't alone in hitting puberty earlier -- boys are, too, according to a study published Monday in the medical journal JAMA Pediatrics. And boys' body mass index as children might play a role.

Researchers looked through school health records and assessed trends in height and growth for 4,090 boys born in Sweden from 1947 to 1996. Boys born later in that 50-year time period hit puberty sooner. For every decade born later, boys reached peak height velocity, or PHV -- the study's marker for puberty -- 1.5 months earlier.

The age at PHV became progressively younger for boys born later, dropping from about 14.2 years in 1947 to 13.7 years in 1996.
---
Woman pushes anti-gay priest off stage in front of 50,000 Catholic congregants
A woman in Brazil is going viral after violently pushing an anti-gay priest off the stage in front of his Catholic congregation in Cachoeira Paulista, São Paulo.

Tell me more...

Around 3 pm on Sunday, 14 July, a woman made it past security and pushed Father Marcelo Rossi off stage, mid-mass, at the headquarters of Canção Nova.
---
Mattress heir's hubby groped me: home chef
A male chef says groping was on the menu when he worked for a Manhattan mattress heiress, whose husband "aggressively" grabbed his backside and engaged in creepy antics, he alleges.

Joshua Wojtowicz claims in a complaint that Greg Williamson gave him an unwanted hug on his first day on the job at the couple's $12 million Upper West Side pad, where Williamson lives with his wife Kate.

Williamson's wife is the daughter of Richard Yulman, founder of the Serta mattress manufacturing company, National Bedding Co.

Kate is also named in the complaint the chef filed with the Equal Employment Opportunity Commission July 8 for allegedly doing nothing as her husband allegedly sexually harassed Williamson last year.

Kate is also named in the complaint the chef filed with the Equal Employment Opportunity Commission July 8 for allegedly doing nothing as her husband allegedly sexually harassed Williamson last year.
---
New bill allows Oregon students to take 'mental health days'
Oregon will allow students to take "mental health days" just as they would sick days, expanding the reasons for excused school absences to include mental or behavioral health under a new law that experts say is one of the first of its kind in the U.S.

But don't call it coddling. The students behind the measure say it's meant to change the stigma around mental health in a state that has some of the United States' highest suicide rates. Mental health experts say it is one of the first state laws to explicitly instruct schools to treat mental health and physical health equally, and it comes at a time educators are increasingly considering the emotional health of students. Utah passed a similar law last year.

Oregon's bill, signed by Gov. Kate Brown last month, also represents one of the few wins for youth activists from around the state who were unusually active at the Capitol this year. Along with expanded mental health services, they lobbied for legislation to strengthen gun control and lower the voting age, both of which failed.
---
We speak to the gay men who pretended to be girls online to flirt with boys
Growing up in the closet can be an isolating experience. So, in the early days of social media, it's little surprise that some gay men resorted to unorthodox methods to explore their attraction to other boys.

Thomas* is one of them. As a closeted teenager, he used to "catfish" boys by pretending to be a girl online. "I was really desperate and lonely," he says, telling me that early social media sites such as Bebo were where he started this behaviour. "I'd add them over MSN Messenger and flirt. It was a thrill at the time, I guess, though I'm really ashamed of it now."

Thomas says he was mostly interested in talking, but the boys he catfished would usually turn the conversation sexual. "It wouldn't take long for the horny straight boys to ask for nude photos," he says. "But I initially just wanted an outlet to talk to cute boys because I couldn't. While all my friends were getting off with each other and going out, I just wanted someone to talk to me in the same way."
---
Students win court case against school that suspended them for wearing rainbow clothes
South Korean students attending the Presbyterian University and Theological Seminary have won a court battle after the university suspended them for wearing rainbow clothes.

The students were initially suspended last year, after they wore rainbow clothing to a university chapel on International Day Against Homophobia, Biphobia, Intersexism and Transphobia.

The students wore the clothes to show their support for the LGBTQ community. However, the university was worried it would be seen as endorsing homosexuality, so they suspended the students.
---
Trans Woman's Killer Used the "Gay Panic Defense." It's Still Legal in 42 States.
Alani Houston still lives three blocks away from where it happened, just after midnight on August 17, 2013 — and the memory sometimes resurfaces.

Islan Nettles was walking home with a friend when she ran into James Dixon and a group of six young men headed south on Frederick Douglass Boulevard in Harlem, on their way home after plans had been cancelled. As the two groups collided, a drunken Dixon, 23, began flirting with 21-year-old Nettles, whom he thought "was a female." Dixon told police he didn't remember the exchange of words.
---
Why team-building exercises are useless (and what you should do instead)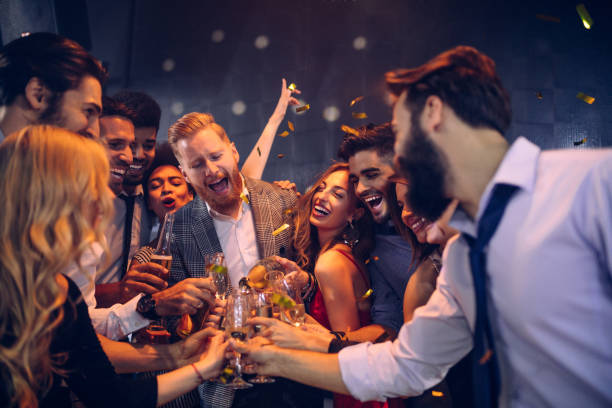 Someone we know recently told us about a team-building event that proved anything but.

The chief executive who arranged it loved mountain biking. So he chose a venue to share his passion with his team. On the day, he shot around the track. Others with less experience took up to three hours longer. He settled in at the bar with a small entourage. Other staff trudged in much later, tired and bloody, not feeling at all like a team.

Many of us can recall team-building exercises that seemed like a waste of time. One problem is overcoming the natural human tendency to hang out with those people we already feel comfortable with, just as that chief executive did.

We suggest there is a better team-building approach. It doesn't involve bicycles or obstacle courses or whitewater rafting. It doesn't even necessarily involve your whole team.
---
Wil Wheaton: As a child, none of the adults in my life listened
Wil Wheaton got candid about what life was like as growing up as a child actor on Friday.

Wheaton, 46, posted a photo of a vintage spread from a late-1980s teen magazine, in which he shared a series of fun facts with fans. However, the caption alongside the picture revealed the hurt he was experiencing at that point in his life.

"This weird kid was so self-conscious about these things, didn't want to do them, felt awkward and embarrassed by the attention and did it anyway because none of the adults in his life ever listened to him," the "Star Trek: Next Generation" actor wrote.
---
Alcohol tainted with methanol suspected of killing at least 19 people in Costa Rica 
Costa Rica has issued a national alert about tainted alcohol after 19 people were confirmed to have died over the past few weeks from methanol poisoning. The government says several alcohol brands have been tainted with methanol, a poisonous alcohol found in solvents and antifreeze.

Since early June, 14 men and five women across Costa Rica have died from methanol poisoning, according to the Ministry of Health. They ranged in age from 32 to 72. Seven of the deaths were in the San Jose province, which includes San Jose, the most populous city in Costa Rica.

The Ministry of Health said information on the deaths is "preliminary" and an investigation is ongoing.
---
Pet Dog Mauls Schoolboy In Park, 10-Year-Old Left With Deep Wounds 
A large dog attacked a 10-year-old schoolboy while he was walking in a park in Greater Manchester, England. The boy was mauled by the Doberman-like dog Monday.

According to local reports, the child was left with deep wounds across his back after being savaged by the canine. George Parker was found covered in blood and was rushed to a hospital. His mother, Catherine O'Neill, told the Sun that she was distraught after seeing her son was brutally attacked by the dog.

"He had blood marks all over him. He lifted his top up and I saw all the scratches and cuts," the mother told Manchester Evening News. "He said he'd gone onto the field and asked the owner if he was friendly. The dog was off the lead... The children said it was a black and brown dog. I phoned 101. He was crying and was upset. He was a bit quiet, which is not like George."

The mother also added that the owner of the dog left the scene when the attack took place, leaving her son injured. The 34-year-old expressed concern that the attack might make her son fear dogs for life.
3 Dogs Kill 8-Year-Old Boy After Escaping Home, Shot Dead By Police
Man Suffocates Neighbor's Pit Bull To Death In Front Of Owner
---
PLANE SECURITY DRAG MAN FROM HIS SEAT IN SHOCKING VIDEO
An airline which authorised dragging a passenger from his seat has defended its actions, saying it was just following European safety regulations.

In footage filmed onboard a Tarom flight from Bucharest to Cairo, a man is seen being forcibly removed from his seat by three airport security staff.

Passenger Viorica Hagagg, who was onboard flight RO0101, filmed the incident and posted the video on Facebook.

She said that the man's wife, who was sitting in an emergency exit row, was asked to leave the aircraft. She couldn't speak English or Romanian, and therefore couldn't understand the emergency procedures.
---
Tours canceled of Catholic priest who linked autism to homosexuality 
A Catholic priest who linked autism to homosexuality has canceled his upcoming Australian tour. Church authorities canceled his tours in Ireland and Canada also canceled his tours.

Father Dominic Valanmanal from India was scheduled to appear at a five-day retreat in the southern city of Melbourne.

Syro Malabar Eparchy of St Thomas the Apostle in Melbourne had planned to host the retreat. It announced the cancellation but did not give a reason for it.
Pastor said he was 'sucking demons' out of men he sexually assaulted
EXCLUSIVE: HOUSE REPUBLICANS ARE PRESSURING AMAZON TO SELL BOOKS ON GAY CONVERSION THERAPY
Christian dressmaker refuses service to lesbian couple, but offers to convert them instead
A man viciously beat a lesbian couple while calling one of women 'a dude'
First they burn the books. Then they kill people. History has shown us this repeatedly.
Magazine to give out 'LGBT-free zone' stickers to readers
---
"A LOT OF POWERFUL PEOPLE...COULD GO DOWN": THE JOURNALIST WHO PUBLISHED JEFFREY EPSTEIN'S BLACK BOOK AND JET PASSENGER LOGS COMES IN FROM THE FRINGE
With Jeffrey Epstein denied bail and prosecutors building their case in his sex trafficking indictment, one of the next shoes to drop—possibly many shoes—will invariably be: Who within Epstein's social orbit might be implicated in the scandal one way or another? As someone involved in litigation against Epstein told my colleague Gabriel Sherman earlier this week, "It's going to be staggering, the amount of names. It's going to be contagion numbers."

Ever since Epstein's arrest on July 6, there's been growing scrutiny of his vast network of rich and/or famous and/or powerful friends and acquaintances—or former friends and acquaintances, as it were. There's a road map to that network in Epstein's now-infamous black book, filled with many bold-faced names, phone numbers, and addresses, from Donald Trump, Bill Clinton, and Ehud Barak to Alec Baldwin, Ralph Fiennes, Mick Jagger, and even Courtney Love. "It is a mosaic of Epstein's social contacts," the investigative journalist Nick Bryant told me.

Bryant first got his hands on a copy of the black book in 2012, after the feds caught Epstein's former house manager trying to peddle it for $50,000. At the time, Bryant was shopping a feature on Epstein, without success. "My Epstein article would focus on the government malfeasance that enabled Epstein to skate on scores of child abuse charges," Bryant wrote in a pitch he submitted to various editors, "and I would also look into covert ties that the government may have had with Epstein. Moreover, the little black book opens up multiple vistas of investigation, and I would attempt to amass sufficient corroboration on some of the power broker perps who molested these girls."
---