All Posts Tagged as 'Environment'
Welcome to Errattic! We encourage you to customize the type of information you see here by clicking the Preferences link on the top of this page.
LGBTQ people suffer when religion & government mix
A pair of recent decisions from two of the southern federal Circuit Courts of Appeals should be alarming us all. Instead, they're only alarming a handful of us – because, overall, our community still clings to the inexplicable belief that religion can be our friend or, at least, a friend that we will be able to use to defend ourselves from certain others who also claim religion to be their friend.

Of the two recent decisions, only one has a direct LGBTQ component. Even so, it is truly difficult to say which one is the more disturbing, though the non-LGBTQ one, United States v. Brown, probably deserves the nod.

The Brown in question is Corrine, a former member of Congress from Florida, convicted on a slew of counts, the specifics of which are strangely irrelevant for purposes of what makes one of the opinions in her case problematic.

What does matter is that she was convicted by a jury. On appeal she took issue with the trial court's decision to not allow "Juror 13" to contribute to rendering a verdict.

Shortly after deliberations began, "Juror 8" informed the judge that "13" had said, "A Higher Being told me Corrine Brown was Not Guilty on all charges" and that he "trusted the Holy Ghost."

Do those sound like the words of someone who is going to make a decision based on earthly evidence?

What the LGBTQ community has never learned is that, when religion merges with government and science is reduced to having no more standing than faith, our religions and faiths and beliefs (or lack thereof) will never be recognized when they conflict with the particular religion and faith and belief of those who have seized power – legitimately or otherwise.

Once religion enters the government picture, everyone loses – at least everyone not sitting at the table of power.
---
Why woke diets featuring superfoods such as avocado and advocated by the likes of Ella Woodward are leading to a surge of distressing gut problems
The woman, in her mid-30s, looked pretty healthy, which, undoubtedly, was her goal. Sitting in my clinic – I'm a dietician at a busy London hospital – we began discussing her daily food and drink regime.

Work was busy and stressful, so there wasn't much time for breakfast, apart from some fruit or a green juice. Lunch was a salad brimming with chickpeas and roasted vegetables and topped with a sprinkling of antioxidant-rich seeds.

Yet more vegetables and maybe some 'plant protein' – beans and nuts – for dinner. She tries to limit her dairy intake, choosing lattes made with almond or soya milk.

And yet, here she was, almost doubled over with gut pain, complaining of bloating, cramps and other more embarrassing, and distressing, digestive complaints.

'I never touch junk food,' she added, hopefully.

At this point, I know I'm going to have to break some bad news. She may think her diet is exemplary but, in fact, it's the cause of her problems.

I call it 'woke' or overzealous healthy eating – consuming vast quantities of so-called 'clean' ingredients while avoiding entire food groups such as dairy, carbohydrates or meat for health or 'ethical' reasons.

And I believe this kind of trendy eating is behind a surge in cases of irritable bowel syndrome (IBS) that I, and my colleagues, have been seeing.
---
So Long, California? Goodbye, Texas? Taxpayers Decide Some States Aren't Worth It
Two years after President Trump signed the tax law, its effects are rippling through local economies and housing markets, pushing some people to move from high-tax states where they have long lived. Parts of Florida, for example, are getting an influx of buyers from states such as New York, New Jersey and Illinois.

Many people saw their overall taxes go down after the 2017 law was passed. But the law had two main changes making it tougher to live in high-cost, high-tax states, especially compared with lower-taxed options. It essentially curbed how much homeowners can subtract from their federal taxes for paying local property and income taxes, by capping the state and local tax deduction at $10,000. It also lowered the size of mortgages for which new buyers can deduct the interest, to $750,000 from $1 million.

These changes have the biggest impact on a sliver of the population who have high incomes and live in expensive areas. They tend to have white-collar jobs and the ability to pick up and move. Many own their own businesses, work remotely or are nearing retirement.

Critics say the changes have hurt everyone who lives in high-tax states, by taking a bite out of tax revenue. New York Gov. Andrew Cuomo, for example, panned the state and local tax cap last year. "It has redistributed wealth in this nation from Democratic states—we're also called blue states—to red states," he said at the time.
---
NC Pastor Charged With Over 100 Sex Crimes 
A pastor in North Carolina has been charged with over 100 sex crimes involving three children, according to local authorities. Fifty-eight-year-old Rodney Luffman, pastor at Open Arms Outreach Ministries in Elkin, NC, was arrested at his home in Eastern Wilkes County last week, and has since been charged for a decades-long litany of sex offenses against minors that began around 20 years ago.

Time reports that Luffman is accused of abusing three victims, dating back to the late 1990s. At the time of the alleged crimes, the victims were between four and 15 years old. Det. Amanda Boyd with the Wilkes County Sheriff's Office told news outlets that the department believes the crimes continued for around 16 years. Luffman currently remains in prison on $1 million bail, and it is unclear whether or not he is represented by council.
15 year sentence demanded for former coach in French child sexual abuse case
---
Black youth have some of the highest suicide rates in America, and we're only beginning to understand why
Teen suicide rates among black youth are increasing. In 2016 and again in 2018, national data revealed that among children age 5-11, black children had the highest rate of death by suicide. For the years 2008 to 2012, 59 black youth died by suicide, up from 54 in the years 2003 to 2007.

Also, the 2015 Centers for Disease Control and Prevention's biennial Youth Risk Behavior Survey reported that compared to non-Hispanic white boys, black high school age boys are more likely to have made serious suicide attempts that require medical attention.

I am a professor of psychology and also director of the culture, risk, and resilience research laboratory at the University of Houston. I recently co-authored a study that suggests that new risk profiles may be needed for better suicide prediction in African Americans in particular.
---
Florida teen arrested for making race-based threats of violence on Twitter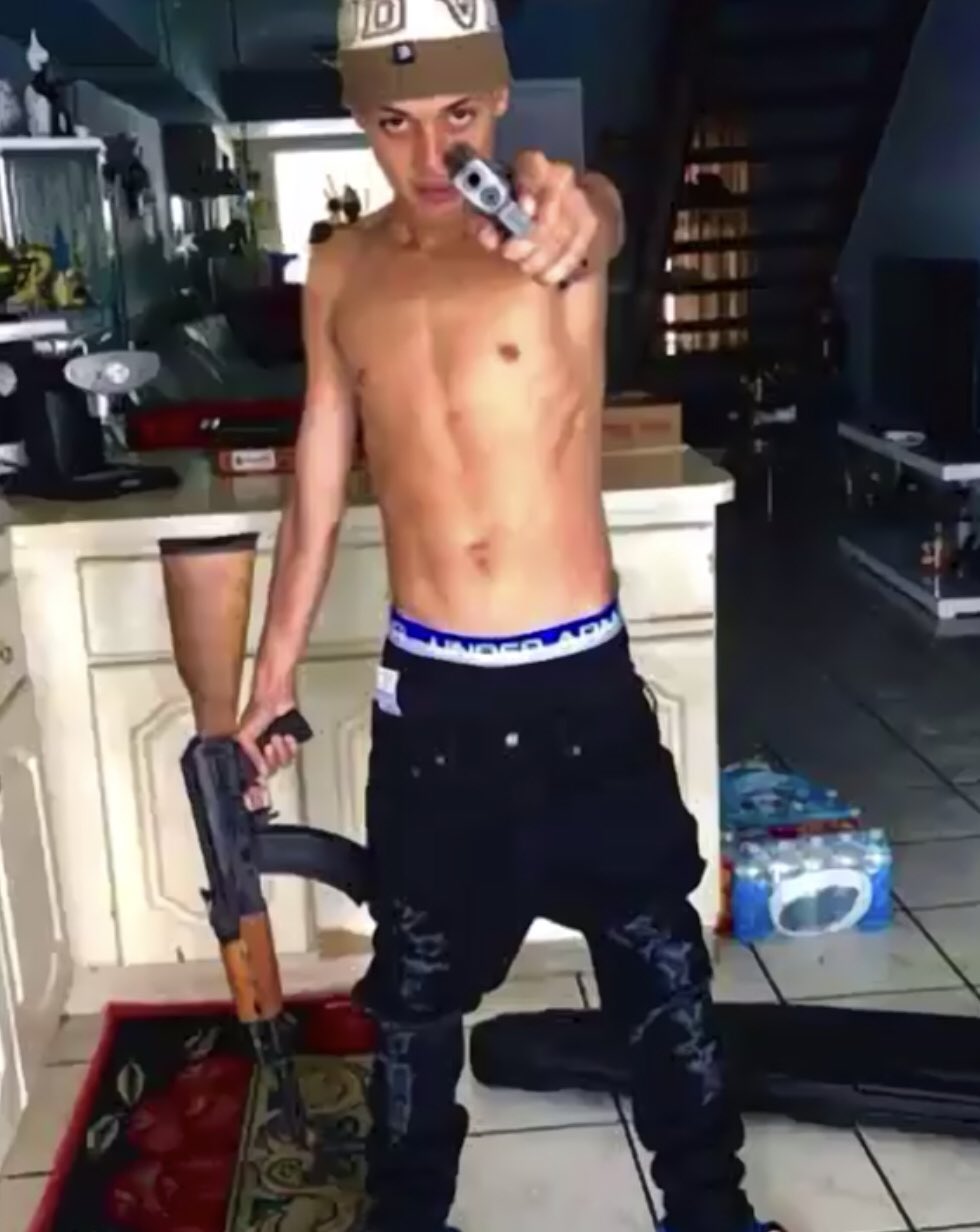 A Florida teenager was arrested for making threats of violence against several racial groups on Twitter.

Nineteen-year-old Lazaro Lesteiro-Diaz was arrested on Tuesday after police were notified of the threats by the Bureau of Alcohol, Tobacco, Firearms and Explosives.

Police took the threats seriously because he was very specific about a location that he was going to travel to in order to murder homosexuals, blacks, Nicaraguans, Colombians and "all types of Indian people."
---
The safety tips every LGBT+ person should act on before they travel
LGBT+ people love to travel but many of us don't know how to stay safe and avoid problems.

Here is the travel safety advice you need for trips all around the world.

Whether you are a lesbian, gay or bi single or couple, an LGBT+ family, or a trans, intersex or non-binary person, there are particular tips that can help you.

Countries that criminalize gay sex
Currently 70 countries criminalize homosexuality. But those that do vary wildly.

About a third only technically criminalise sex between men. The remainder make same-sex acts between all genders illegal.

Some enforce the law, others ignore it. In most, the penalty is jail. In a handful it is a beating or the death penalty.

Notably, the letter of the law is often less important than police and social attitudes. For example, even where lesbian sex is technically legal, female couples may still face harassment.
---
Why Does It Feel Like No One Wants To Commit? The Answer Is Simpler Than You Think
Dating is more complicated than ever right now: You can be Gatsbyed, breadcrumbed, and ghosted by your Tinder match... all in the same week. And even when a great first date gives you butterflies, knowing what to do next can be confusing AF. Luckily, in Elite Daily's series, We Need To Talk, our Dating editors break down the latest terms, trends, and issues affecting your life with their own hot takes to figure out how to navigate finding love in a world that changes faster than you can swipe left.

PSA: "Commitment" is not a dirty word. Whether the person you're talking to is "sooooo busy with work" or "honestly not looking for anything serious right now," it can feel like there's an endless list of reasons no one wants to define the relationship, and an endless number of people who will lead you on, only to break your heart. Asking someone whether or not they want to commit to you can be more nerve-wracking than interviewing for your dream job and waiting on pregnancy test results combined, and it can make finding an exclusive relationship feel next to impossible. The good news? It's not just you, and contrary to popular belief, casual hookup culture isn't the only thing to blame.
---
Gay basher accused of "one of the vilest" hate crimes will get off with maximum six months in jail
Investigators believe that Ferlenda got enraged at the sight of the gay couple together as they were leaving a concert at the Great New York State Fair in Syracuse this past August 24.

Ferlenda allegedly punched one of the men in the face, starting a rage-fueled attack that lasted half an hour, as the couple tried to escape on foot and then by car.

Ferlenda followed them, shouting anti-gay slurs. And he didn't stop when they got to their car.
---
Tacos, anyone? Iguanas are falling from trees, and people are selling the meat online
Mango season may be months away, but if you live in South Florida today, your trees may be ripe for the picking — of iguanas.

Iguana meat, dubbed "chicken of the trees," started showing up on Facebook Marketplace overnight, as the temperature dipped into the 40s. The green iguanas are an invasive species, stunned lifeless by South Florida's occasional cold snaps, and they die if the chilly weather holds. The National Weather Service even tweeted to watch out for falling iguanas.

That apparently makes them easy pickings for backyard harvesters.
---
Chick-fil-A's Last U.K. Location Shutters After Months-Long Protest
The last Chick-fil-A in the United Kingdom has flown the coop.

The restaurant, located in a Macdonald Hotels property in the Scottish Highlands, was controversial from its launch in October due to the fast-food chain's history of donating to anti-LGBTQ organizations.

Due to this problematic history, Scott Cuthbertson, an LGBTQ activist, had launched a petition calling for its closure, which quickly accrued 1,000 signatures.

Additionally, Patrick Harvie, the first out bisexual member of Scottish Parliament, called on a boycott of the restaurant among his fellow politicians, who often stay at the luxury Macdonald Aviemore Resort.
---
Legalise sex toys and pornography to cut rape, says Thai MP
A Thai MP has proposed legalising sex toys and pornography as a way to cut rape offences and other sexual assaults.

Treerat Sirichantaropas, a spokesman for a committee tasked with combating rape, said in a Facebook post on Monday he believed legalising pornography and sex toys would help to cut the number of sexual assault cases reported in the country.

Treerat, who is also secretary of the Pheu Thai Plus think tank, said about 30,000 rape cases were reported every year, the majority of them filed by victims aged between 15 and 19 years.
---
A major church and state case ignites ungodly amounts of debate at US Supreme Court
Few topics arouse the passions of Americans like god and government and whether the twain shall meet.

This was demonstrated by the many "friend of the court" briefs filed ahead of tomorrow's hearing at the US Supreme Court, where the justices will consider arguments on a major case that could have implications for the separation of church and state.

A flurry of 44 filings—a number rivaled only by similarly contentious cases on inflammatory issues like gun rights, abortion, or immigration—urged the court to consider the cultural consequences of the matter. The justices' decision will either hamper religious freedom or erode the precious barrier between church and state, depending on which side the brief writers support.
---
Man strangles coyote after animal attacks his child during family walk 
KENSINGTON, N.H. – A coyote attacked several people within hours Monday before being killed by a local man after the animal tried to bite his son, according to Kensington police.

Kensington Police Chief Scott Cain said the man was walking with his family on Phillips Exeter Academy's Red Trail on the Kensington-Exeter line when the coyote appeared and attacked the family's young son.

Cain said the coyote was only able to bite the child's jacket before the father grabbed the animal and strangled it to death. However, in the struggle, the father was bitten and he had to go to the hospital to receive rabies shots, Cain said.
Mountain lion attacks and injures child in Orange County wilderness park
---
Commercial pilot charged after allegedly writing racist graffiti on bathroom wall
A commercial pilot has been charged with criminal mischief after allegedly writing racist and pro-Trump graffiti at the Tallahassee, Florida, airport, court documents show.

Police charged James Ellis Dees, now a former Endeavor Air employee, with nine counts of criminal mischief after he admitted he wrote such slurs as "#MAGA =NO N**S =NO SP**S" -- derogatory terms toward African Americans and Hispanics -- multiple times, according to court documents. The graffiti was found mainly in airport bathrooms and the parking lot elevator.

Airport police approached Dees and asked about the graffiti earlier this month. When police told him he was identified as the writer after a camera was installed in the parking lot elevator where the graffiti was discovered, the court document said, Dees admitted to writing some of it.
---