All Posts Tagged as 'Social Media'
Welcome to Errattic! We encourage you to customize the type of information you see here by clicking the Preferences link on the top of this page.
Fast food worker fired after mob beat him & called him a "faggot" in shocking video
A fast food employee in Florida was called anti-gay slurs as he was allegedly beaten by a mob of customers, left bruised and injured.

Later that same day, after he filed a police report, the victim was fired.
Black Trans Woman in Critical Condition After L.A. Shooting
Two Texas LGBT Facebook groups are sharing Islamophobic & anti-Black Lives Matter posts
Turk of Hot Boyz Criticized for Saying Trump Administration Has Done More for Black People Than Obama
Detroit Man Sentenced to Life in Murders of Two Gay Men, Trans Woman
RuPaul Just Inexplicably Wiped His Instagram — After Hiatus
German pastor charged with incitement for anti-gay comment
---
Kate Beckinsale Perfectly Responded To Someone Asking Why She "Dates Guys That Could Be Her Children"
As far as underrated celebrity Instagram accounts go, Kate Beckinsale's profile is definitely up there. The actor's grid has all kinds of gems on it.
---
'We Have A Black People Problem': Facebook Worker Claims Racial Discrimination 
A Black Facebook employee is accusing his employer of racial discrimination.

In a complaint filed Thursday with the Equal Employment Opportunity Commission, Oscar Veneszee Jr. said the social network does not give Black workers equal opportunities in their careers.

"We have a Black people problem," Veneszee told NPR. Veneszee is a Navy veteran who recruits other veterans and people of color as part of diversity initiatives at Facebook's infrastructure division. "We've set goals to increase diversity at the company, but we've failed to create a culture at the company that finds, grows and keeps Black people at the company."

Veneszee, who has worked for Facebook since 2017, filed the employment discrimination charge along with Howard Winns, Jr., and Jazsmin Smith — both of whom Veneszee recruited — who said they applied to work at Facebook but had not been hired, they alleged, because they are Black. The claim, they said, was filed on behalf of "all Black Facebook employees and applicants to Facebook."
After This Teen Posted A Selfie Comparing Herself To An Avatar The Last Airbender Character She Got Racist Comments
A 911 call, a racial slur, a refusal to cash a check. This is what it's like for some Black bank customers
Catholic Priest In Indiana Suspended After Calling Black Lives Matter Protesters 'Maggots'
2,120 hate incidents against Asian Americans reported during coronavirus pandemic
Historian David Starkey says slavery wasn't 'genocide' or there 'wouldn't be so many damn blacks'
MIT Takes Down Popular AI Dataset Due to Racist, Misogynistic Content
Washington's NFL nickname under new scrutiny in wake of anti-racism protests
White woman who pointed gun at a Black mom and her teen daughter charged with assault
Black families pay significantly higher property taxes than white families, new analysis shows
---
Woman Yells 'You Live Off White People' in Racist Rant at BLM Protesters 
A woman in Pennsylvania shouted racist abuse at Black Lives Matter protesters on Sunday and told them, "You live off white people."

As the protesters in Watsontown chanted "No justice, no peace," the white woman shouted "trash" and "fuck you, we're going to give you no peace."

A protester can be heard off camera shouting "We love you" as the woman says "b****, f****** b****." She shouts at the protesters, "You live off of white people" and they again reply with "We love you," to which she responds: "you f****** communists" and "fuck off, keep your HIV over there."
Employee of a Miami restaurant quit after he says one of its owners jokingly referred to blackened chicken wings menu item as 'I Can't Breathe'
University of North Carolina Wilmington professor behind 'vile' racist and sexist tweets to retire
Univ. of Wisconsin students want Lincoln statue removed: Sure, he was 'anti-slavery,' but he wasn't 'pro-Black'
White man charged with pointing gun at Black homeowner
Former Everlane Employees Are Calling For A Boycott After Speaking Out About Workplace Racism
Restaurant Co-Owner Cites Husband's Mental Health After He Refuses Black Customer in 'I Can't Breathe' Shirt
YouTuber Liza Koshy apologizes after backlash for videos mocking Japanese accent
YouTube Has Suspended Monetization On Shane Dawson's Channels After He Apologized For
Morphe has removed Shane Dawson's makeup range from its online store after he was accused of sexualizing Willow Smith as a minor and wearing blackface
---
People Are Calling Kim Kardashian and Kanye West Out for Their Insensitive Posts 
For the common non-billionaire — lacking in Gap collaborations, shapewear empires, and private jets to whisk them away from it all — the past several months have been trying, to say the very least.

But for Kim Kardashian and Kanye West, this is a time to reflect on their personal wealth. West has a reported net worth of $1.3 billion, while Kardashian is a newly-minted $900 millionaire (though West would beg to differ).

On Monday, both parties decided to take their financial privilege to the timeline. Kardashian began, posting two photos of her 7-year-old daughter North West's "Freesian horse" (Horse twitter quickly corrected her spelling — it's Friesian), noting that they have 14 of the breed at their Wyoming ranch. Pricing differs depending on an array of factors, but a single Friesian horse can cost more than $50,000.
Cardi B hits back at accusations of homophobia and transphobia: "I support the LGBT community"
People Rip Terry Crews for Claiming 'Black Lives Matter' Could Become 'Black Lives Better'
New study reveals 'evident' racial bias in TV football commentary
---
Brayla Stone, Black Trans Teen, Killed in Apparent Hit 
Local police in Arkansas are treating the death of a 17-year-old transgender Black woman as a homicide. The body of Brayla Stone was found in a car on a walking path in the Little Rock suburb of Sherwood last Thursday, and a person on social media later claimed he was paid five thousand dollars to kill her. Stone is the eighth trans person violently killed in the last seven days.

"Brayla Stone is the 8th transgender person killed in the last seven days," David Johns, Executive Director of the National Black Justice Coalition, said in a statement. "Brayla Stone was seventeen years young when someone murdered her because we live in a society where it is not yet explicit that when we say BlackLivesMatter we mean all Black lives, which includes Black trans women and girls."
Stephen King says 'trans women are women' after J.K. Rowling thanks him for retweeting remarks on recent controversy
---
A Starbucks barista received nearly $80,000 in tips after being singled out for refusing to serve a customer not wearing a mask
A Starbucks barista who was publicly shamed by a customer after asking her to wear a face mask has received nearly $80,000 in virtual tips after a Facebook post that criticized him went viral.

Lenin Gutierrez, 24, was working his usual shift at a San Diego Starbucks on a Monday morning when a woman -- who was not wearing a mask -- walked in and attempted to place an order, he told CNN.

Gutierrez asked her if she had a face mask -- but before he was even able to show her company guidelines requiring customers to wear one, the woman flipped him off and "started cursing up a storm," he said.
---
Dean Cain Smokes Hollywood's Self-Canceling Trend with Just Six Words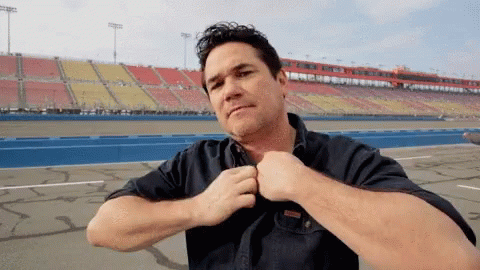 In recent weeks, Hollywood and the arts world in general seem to have lost their minds, starting with streaming service HBO Max pulling "Gone With The Wind" — and in just the past few days, as my colleague Jeff Charles wrote, country band The Dixie Chicks changing their name to "The Chicks," which I agree will surely "end racism forever."

Now, the trend – which I'm dubbing "pre-emptive self-canceling" – has apparently gone into overdrive, A whole slew of creative people are jumping off the cliff, removing themselves from their jobs for some alleged, race-related transgression, before someone does it for them.

It includes everything from authors who aren't allowed to create fictional characters… because they're of a different race…
Shane Dawson Apologized for "All of the Racism" in Past Videos
---
Marching in solidarity: This year's Texas Pride events highlight Black queer and trans people
After only a few years of being open about his sexuality, Dom Johnson wanted this summer to be a blowout celebration. For Pride, he fully expected to be part of the rainbow-splattered crowd.

Johnson envisioned himself sitting on the grass with his friends, getting sunburned, going to his favorite gay bar and spending the day "being super gay and celebrating the fact that I'm super gay."

Instead, he'll sit at home with a rainbow flag pinned to his shirt and tune in to Dallas Pride's virtual celebration on his laptop. The event, initially planned for the site of the State Fair of Texas, was moved online because of the new coronavirus, which has infected and hospitalized record-high numbers of Texans this month.

"This is a tragic and traumatic time, and I never want to be the person who tries to create silver linings out of nothing, but things are so dark that the only things I can do at this moment are celebrate the small victories," Johnson said.
---
Ligero Reportedly Released by WWE After Assault, Harassment Allegations 
NXT UK Superstar Ligero reportedly has been released by WWE after being the subject of allegations via the #SpeakingOut movement.

According to PWInsider's Mike Johnson, Ligero's profile was removed from WWE.com on Friday, and a source later confirmed that he has been let go by the company.

Several female wrestlers from the United Kingdom wrestling scene have said that Ligero engaged in misconduct and abuse. Johnson noted that Violet O'Hara said Ligero "indecently assaulted" her when she allowed him to lay next to her in bed.
Man guilty of murdering flatmate in 'vicious and frenzied attack fuelled by jealousy'
Forced disappearances are increasing in Venezuela -- and the coronavirus is making them last longer, rights group says
Fury in Colombia as soldiers admit rape of 13-year-old indigenous girl
---
JoJo Siwa responded to and dismissed accusations of blackface in one of her music videos 
JoJo Siwa is the latest YouTuber to face allegations of racism after some followers said a young actor in her latest music video, for her song "Nonstop," was performing in blackface.

The video, which is set in a circus, features dancers dressed up as all sorts of animals. One of the dancers, a young white girl, is seen in close-up early in the video with brown makeup and what appear to be monkey ears. The comments on the video have been disabled.
Former Mayor Resigns After Comparing BLM Protesters to Monkeys in FB Post
Bernie Ecclestone says 'in many cases black people are more racist than white people'
TikTok Pride event shut down in minutes after homophobes and racists target LGBT+ creators with hate
---
Cardi B Laughs Off Trolls Who Tried to 'Cancel' Her by Jumping in Her Pool: 'I Don't Give a Fuck'
After seeing that "Cardi B Is Over Party" was trending on Twitter on Thursday, the Grammy Award-winning rapper, 27, shut down speculation that she was the one behind an Instagram account, which she went on to allege was fake, that had posted negative things about a number of female artists, including Nicki Minaj, Ariana Grande, Megan Thee Stallion and Doja Cat.

"Let me make this really clear. I am not a 15-year-old girl that do fake Instagrams to talk about celebrities. I have a whole life," Cardi said in an Instagram video. "I don't got time to do shit like that."
---
Erin Condren Apologizes for Planning Unsanctioned Grad March During Pandemic and amid BLM Protests
LifePlanner creator Erin Condren has apologized after she came under fire for helping to organize a graduation march for high school students amid the Black Lives Matter protests that also went against social distancing guidelines.

After Mira Costa High School announced they were calling off their traditional graduation ceremony this year due to the coronavirus pandemic, members in the upscale Manhattan Beach community began thinking of alternative events to allow students to celebrate together, Easy Reader News reported.

Condren — the founder of the massively popular planner notebook company, Erin Condren Designs — said one of their ideas included providing hula hoops for all 687 seniors at a local beach.
Jenna Marbles Apologizes for Racist and Offensive Videos, Quits YouTube
---
Fans speculate as Billie Eilish unfollows everyone on Instagram 
One fan wrote on Twitter: "Billie Eilish did a social media cleanse and unfollowed EVERYONE on Instagram," adding that "apparently, earlier today she posted an Instagram story saying "dm me if I'm following your abuser" but deleted it 30 minutes later."
15 of Our Favorite Celebrities Accused of Sexual Assault
---
3-Year-Old Chicago Boy Is Fatally Shot While Riding in Car with Stepfather, as Police Seek Suspects 
A $4,500 reward is being offered for information that leads to the arrest of a suspect in the fatal shooting of a 3-year-old boy during a violent weekend in Chicago.

According to police, Mekhi James, 3, was shot Saturday night while in the back of his stepfather's car.

The stepfather was driving them home after both had gotten haircuts.

The shooting unfolded shortly after 6:30 p.m. along Chicago's Huron Street.

Investigators said a blue Honda SUV pulled up alongside the stepfather's vehicle and opened fire.
A Black Teen Died After Screaming 'I Can't Breathe' as Youth Home Employees Put Their Weight on Him
SEE IT: Man left with knife sticking out of head by Harlem mugger
Accused killer caught in Brooklyn gang bust left trail of Facebook posts boasting of violence: feds
White men in car chased down Black teens on bikes in Connecticut, 1 hurled slurs, police say
3 charged over killing of Black teenager who reportedly cried out 'I can't breathe' while being restrained at Michigan facility for 'at-risk youth'
Pa. Woman Who Vanished Last Month Is Found Dead in Trash Bag, and Man Is Arrested
Ga. Boy, 13, Was Walking with Dad on Sidewalk When Driver Allegedly Killed Him in Hit-and-Run
Baseball bat-wielding brute sought in unprovoked Bronx attack
Protestors brutally beat a gay Democratic lawmaker in Wisconsin. He says he's still "on their side."
---