All Posts Tagged as 'Opinion'
Welcome to Errattic! We encourage you to customize the type of information you see here by clicking the Preferences link on the top of this page.
Dave Chappelle rips transgender activists who use violence 
Dave Chappelle has ripped the apparent hypocrisy of trans-rights protesters using the very violence they accuse his comedy of inciting.
Dave Chappelle rips transgender activists
Police investigate sign threatening to 'decapitate TERFs'
---
Mob descends on Mindy Kaling for LIKING tweet by JK 
'I read my most recent royalty cheques and find the pain goes away pretty quickly,' she responded.'
Arab-Americans form alliance with GOP in bid to ban explicit LGBT books
Brian Cox 'proud' of Scotland's gender identification law and defends JK
Kemi Badenoch appoints anti-trans JK Rowling fan
Tweet Took Mark Hamill From Beloved Actor to 'Transphobic' Enemy
Mark Hamill has said Twitter is "no place for nuance"
Trans activists canceled her over 'Harry Potter' fandom
Gaming forum bans all mention of 'Hogwarts Legacy'
---
I asked my daughter's teachers not to call her a boy... they reported me to social services 
'I'd read up on gender identity and reassured her she could be as gender non-conforming as she wanted, but I wasn't going to let her harm her body. She was still developing. So, I wondered if the change of name was connected to this.'

When she phoned her daughter's co-educational state secondary school, the receptionist claimed the name change 'must be a mistake'.
... they reported me to social services
Ca school district transitioned child without telling parent,
Maher says Biden admin 'all-in' on trans indoctrination of kids
Teacher who refused to use student's pronouns arrested
Teacher helps students change names, pronouns without parents' knowledge
Lying to Parents About Trans Kids Hurts Kids
---
"I wouldn't be ashamed to say I was gay but I don't even have 1% homosexual tendency in me"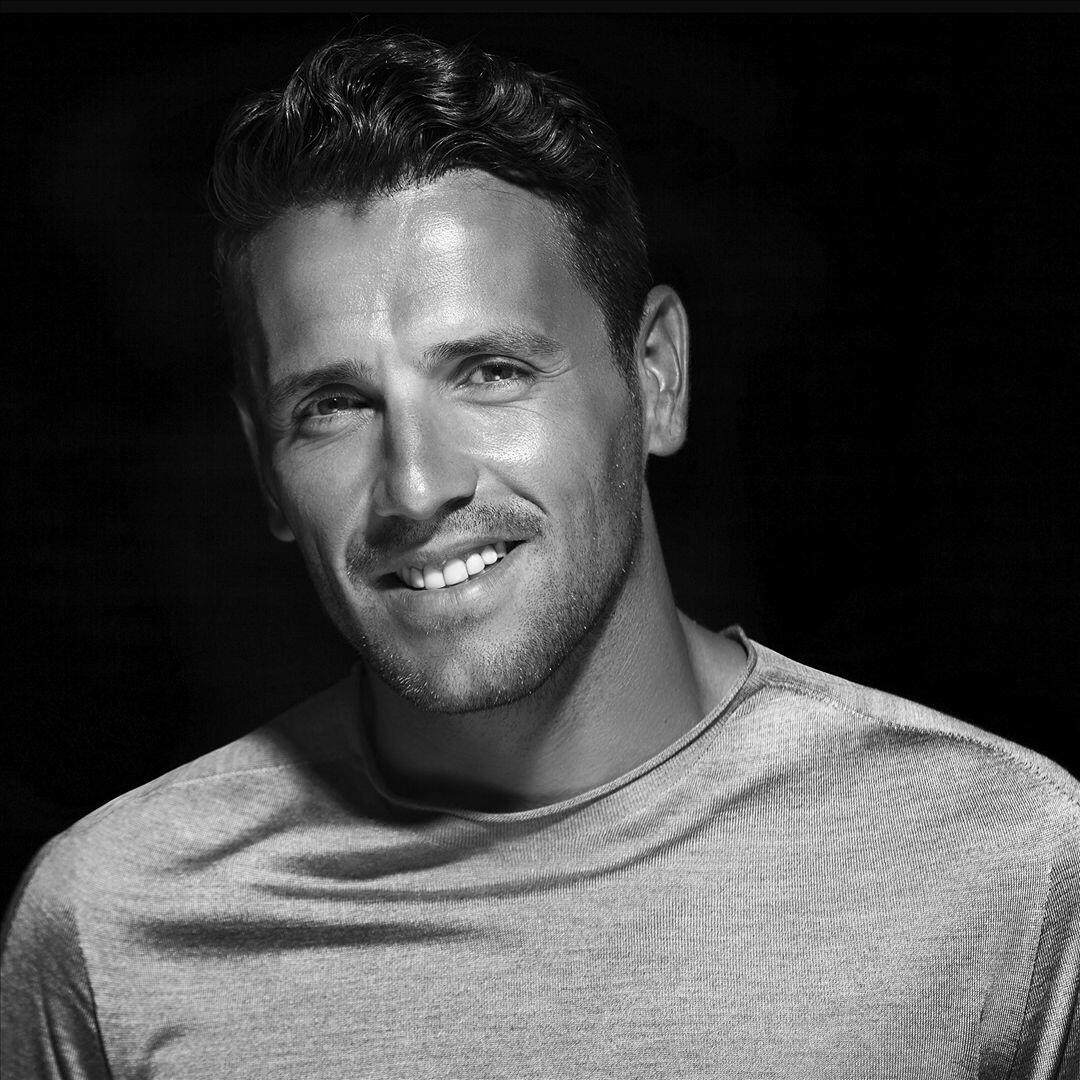 "If I were gay, I wouldn't be ashamed of anything or to say it publicly. Unfortunately for some and fortunately for some, I am the last person on earth who would have even 1% homosexual tendencies in me."

Asked if he would get upset if a man flirted with him, he replied: "I wouldn't get upset. Of course, it also depends on the method. A well-known person flirted with me vulgarly and escaped a beating in that second, but without feeling the need to prove who I am."
I don't even have 1% homosexual tendency
---
British Comedian Lays Waste to Climate Activists 
"There is only one thing we can do in this country to stop climate change and that is to make scientific and technological breakthroughs that will create the clean energy that is not only clean but also cheap," Kisin said during his remarks. "The only thing wokeness has to offer in exchange is to brainwash bright young minds like you to believe that you are victims, to believe that you have no agency, to believe that what you must do to improve the world is to complain, is to protest, is to throw soup on paintings."
British Comedian Lays Waste to Climate Activists
Looming, self-inflicted housing-affordability crisis — thanks to the climate zealots
Yeah, actually, your plastic coffee pod may not be great for the climate
---
Student 'slave auctions' illustrate the existence of a hidden culture of domination and subjugation in US schools 
"They needed another person to be in the video, and being the only Black person left in the locker room, they all turned to me," one of the Black students said. "I made it clear I didn't want to do it and tried to leave, but wasn't able to."

Clad in their underwear and with their eyes downcast, the three were paraded through the locker room and put on an auction block. At least one of the Black teens had a belt representing a noose looped around his neck.

One of the parents, Ashley Palmer, posted on Facebook that her son had been "sold" by his classmates.
Bullying of LGBTQ students on the rise
Audience member shouts racial slur during concert
Child welfare investigations are a constant threat
Speaker Among orders probe into gay activities
---
Angry dad loses it as workplace says stop using the words 'father' and 'mother' 
The lobby group has suggested the words 'mother' and 'father' be replaced with 'primary caregiver' (asshole) and 'secondary caregiver' (cocksucker).

'This is a group that doesn't want anyone saying 'mothers' or 'fathers'. If you're taking advice from this mob, you need a check up"

"Pay them out of your own pocket. Because we don't consent to our money being spent on this crap"
Federal 'Don't Say Gay' Bill Introduced
Parents now want 'deprogrammers' to turn their estranged kids
School Board Meeting Erupts in Chaos Over LGBTQ-Inclusive Policy
Bill would require teachers and schools to report student requests to change names
UK Government Blocks Scotland's New Pro-Trans Gender Recognition Law
At last! Diocese of Des Moines bans preferred pronouns in schools and parishes
---
Women who let boyfriends abuse their kids must pay the price 
A recent story in Mother Jones, for instance, decries the laws that incarcerate women for their "failure to protect" children. The author profiles a woman named Kerry King, whose live-in boyfriend had been abusing her daughter for a year. She frequently left the girl alone with the man who was using heroin. She noticed bruises on the girl's body. Her daughter told her they were from when the boyfriend was "mean." But she claims she never thought the girl was in danger until one day when he had his "fingers around her neck" and King tried to intervene. That's when he slammed King against the wall and told her to hold the child down while he beat her with a belt. King did as she was told, "hoping that if she complied, it would be over faster."
Women who let boyfriends abuse their kids must pay the price
Sex offender offers mom $100,000 for 8 year old daughter
Police arrest mother's boyfriend in killing of 8-year-old girl
Teacher fired after saying not to judge pedophiles harshly
Dr Strange actress jailed for sexually abusing 13-year-old girl
Father Tortured 9-Year-Old Son to Death
Man propositioned fiancée's child in a Target parking lot. Then, he did worse...
---
Bette Midler Fans Voice 'Disappointment' 
"They don't call us 'women' anymore; they call us 'birthing people' or 'menstruators', and even 'people with vaginas'!"

"Don't let them erase you!" she added. "Every human on earth owes you!"
Bette Midler Fans Voice 'Disappointment'
'Just because you change your body parts doesn't make you a woman'
Fury erupts over video of little girl being led by strutting drag queen with exposed breasts
'Now other women are free to say what they believe
Cardi B hits fan multiple times with her mic
'Not enough fabulous biological women athletes?'
This is not a George Floyd situation
Trans influencer vows to become a mom
We must resist turning 'women' into 'bodies with vaginas'
United Nations women's group attacked
---
A Gay Man Is Behind Tucker Carlson's Hate-Filled Agenda 
The senior executive producer of Tucker Carlson's Fox News show, which makes a habit of demonizing and stirring up hate against LGBTQ people, is an out gay man, according to veteran journalist Michelangelo Signorile.
A Gay Man Is Behind Tucker Carlson's Hate-Filled Agenda
Porch Pirate Wore Women's Underwear
Robert Sepúlveda Jr. Spews Blatant Transphobia
---
Texas church's rendition of 'Hamilton' ends with gay sermon 
A Texas church has come under fire for a Christian-themed — and allegedly unauthorized — rendition of the acclaimed Broadway musical "Hamilton" that appeared to conclude with a sermon by a church pastor comparing being gay to being addicted to alcohol or drugs.
Pastor Calls Congregation 'Broke' and 'Disgusting' After Not Getting Him New Watch
Sexual misconduct by prominent Quebec cardinal and priest
Christian college sexually abused hundreds of young men
Students Were 'Duped' Into Attending Twisted Religious Event
Federal Court Rules for Catholic School That Fired Teacher in Same-Sex Union
Court rules in favor of Christian baker
Don't enroll transgender students. Treat gay parents differently.
Beer, they say, makes men feminine
Woman sprays 'holy water' on gay couple
---
David Archuleta slams people who left Christmas show 
The musician said that dozens of guests left his recent show in Delta, located southwest of Salt Lake City, as he opened up about his story about coming out.
David Archuleta slams people who left Christmas show
Patti LaBelle is whisked off following 'bomb threat'
Woman un-invited her gay bff from her wedding
Trans People Are Preparing to Flee the US
---
Man accosts Asians In-N-Out Burger and asks one of them if he's having GAY SEX with Kim Jong-un 
The unidentified man responded by threatening to spit in their faces.

The two friends tried to move on and mind their business, but the man reappeared later, calling himself a 'slave master' and describing Elliot as 'Filipino s***' before challenging him to step outside.
---
Young Folk Don't Believe in Fairy Tales 
As many as 90 per cent of young people believe that the tales are old-fashioned with 89 per cent of people surveyed saying they perpetuate gender stereotypes.

Seventy seven per cent believe that the classic stories are sexist while a quarter of parents said they wouldn't read 'offensive' tales to their young children at bedtime.

But parents have hit back, saying that fairy tales showed them both sides of life and that reading them to their young children was an experience they loved.
Young Folk Don't Believe in Fairy Tales
Many Americans reconsidering having children
Being Inclusive and Compassionate Does Not Mean Sacrificing Our Children
---
I'm Never Going To Let Anti-LGBTQ Discrimination Happen On My Watch 
Charles Barkley reflected on his passion for LGBTQ advocacy this week, vowing never "to sit back and let discrimination happen on my watch."

Appearing on "The Ellen DeGeneres Show" Wednesday, the basketball legend recalled the time he convinced the NBA to move its 2017 All-Star Game out of Charlotte in response to North Carolina's passage of House Bill 2.

"I think anytime you're Black, you've got to stand up for other people," he said. "Black people know what discrimination is like. If you're in a position of power, you've got to always stand up against discrimination. I've been blessed."
When Charles Barkley caught flak from Black community
---