All Posts Tagged as 'Threat'
Welcome to Errattic! We encourage you to customize the type of information you see here by clicking the Preferences link on the top of this page.
Sports judge lifts lifetime ban on Olympic figure skating coach, 74, - but says he BELIEVES victims who accuse him of sexually abusing them 
Richard Callaghan, 74, has coached the likes of Olympic champion Tara Lipinski and U.S. national champion Todd Eldredge, among others

At least four male skaters who were mentored by Callaghan came forward and accused him of sexual abuse

One of the accusers, Craig Maurizi, has alleged that Callaghan 'groomed' him, provided him with alcohol, and had sex with him starting when he was 15 or 16

Another of Callaghan's former students, Adam Schmidt, filed a lawsuit alleging that his former coach started abusing him when he was just 14 years old
The claims led to an investigation by the U.S. Center for SafeSport, which handed down a lifetime ban last August

But last month, an arbitrator reduced the penalty to a three-year suspension, making Callaghan eligible to return to professional figure skating in 2022
Fourteen arrested and charged with sexual assault in Fort Bend County last week
---
Sidewalk Preachers Say They Want to 'Take a Sword' to Gays 
In a new video posted to YouTube, preachers from a religious sect have expressed a desire to put a sword to queer people.

Captured on the streets of Dalston in East London, the video was posted on a YouTube channel for The Church of Yahawashi. The organization is an extremist sect of Black Hebrew Israelites. In the video, the preachers say that their main channel was recently deactivated. They then went on to threaten LGBTQ+ people.

"There's a lot of stupid people here," the main preacher in the footage says, referring to Dalston. "Because we've just come out of the — I don't know if it's a pub or a slash restaurant. We had two faggots in there that we've had to keep eyes on because certain brothers, most of the brothers, no actually all of the brothers, we don't like faggots." Brothers surrounding him chime in with their agreement.
Trans woman left in tears after being slapped & spit on in "disgusting" subway attack
Gay man pepper sprayed for holding hands with a man in the subway
---
Oregon Man Allegedly Posed As Teen On Snapchat To Sexually Assault Children 
Police in Oregon say a 26-year-old man posed as a high school-aged student on Snapchat and Instagram to lure in two young children he's accused of sexually abusing.

Beaverton resident Lafayette Castillo was indicted Friday, January 24 on charges including rape, attempted rape, sexual abuse and sodomy, the Washington County Sheriff's Office announced, according to The Associated Press. Beaverton is a city in Washington County just west of Portland.

Castillo is accused of using the social media platforms Snapchat and Instagram to pose as a teenage student so he could talk with children online, authorities said. He then allegedly arranged to meet two victims — aged 12 and 14 — and sexually assaulted them, Fox 12 Oregon reports.
Is this Catholic NFL owner trying to bury stories of child sexual abuse?
---
Two trans women beat the snot out of men harassing them in a restaurant 
After being harassed by men in a restaurant, two transgender women decided they had dealt with enough and took matters into their own hands. Those hands formed fists after the men continued to denigrate the women, leaving the two harassers bloody and dazed.

The incident began when a male customer slides into the women's booth and mocks one of them, saying in Spanish, "I'd like to sit with a lady." After the women push him away, he and another customer continue the verbal abuse.
After a trans woman's cat was cut in half in a gruesome hate crime her neighbors painted her house
---
Religious right groups are masquerading as churches to hide how they spend their money
Increasingly, religious right organizations that don't resemble a church in any sense are declaring themselves to be just that. The reasoning is simple: by doing so, they no longer have to file publicly accessible documents detailing how they spend their money and how much they pay their leaders.

According to Ministry Watch, an independent group that monitors Christian charities, "more tax-exempt organizations that clearly are not churches are claiming the church exception. These organizations are using this exception to keep not only the government, but also donors, from seeing how their money is being spent."
---
'Physically assaulted by a teacher': 6-year-old boy's family demands answers
A 6-year-old child was allegedly grabbed by the neck and thrown to the floor by his own teacher in the middle of the day at school and now his family is demanding answers.

Monique Alexander says that her son, 6-year-old Chance Hill, can be a handful to take care of sometimes but that what allegedly happened to him at Butterfield Ranch Elementary School in Chino Hills, California, at the hands of his own teacher is unacceptable.

"The principal called me, around 2:30 (p.m.), and said your son was physically assaulted by a teacher, and another one of the teacher's peers witnessed it," Alexander told ABC News' Los Angeles station KABC during an interview.
---
Gay teen found shot to death in possible hate crime but his family says police are biased 
The family of a gay teen who was killed in Louisiana is asking for the federal government to get involved because they believe he died in a hate crime.

Ja'Quarius Taylor's mother noticed that her 17-year-old son was missing on the morning of January 12, so she called the police.

The Washington Paris Sheriff's Office says that Taylor, who was a senior at Varnado High School, was shot to death near a lake in Washington Parish in southeastern Louisiana, and someone who was at the lake to check water levels found his body and called 911 about an hour after his mother noticed he was missing.

Now his family is speaking out and asking the federal government to get involved. In a statement released by their attorney, they said they want the FBI to help with the investigation because they believe Taylor was killed in an anti-gay, anti-black hate crime.
Gay couple stripped & beaten by taxi drivers want justice
Gay Louisana Teenager Tied Up And Shot In Possible Hate Crime
NYPD investigates alleged subway assault on trans woman as possible hate crime
---
Florida teen arrested for making race-based threats of violence on Twitter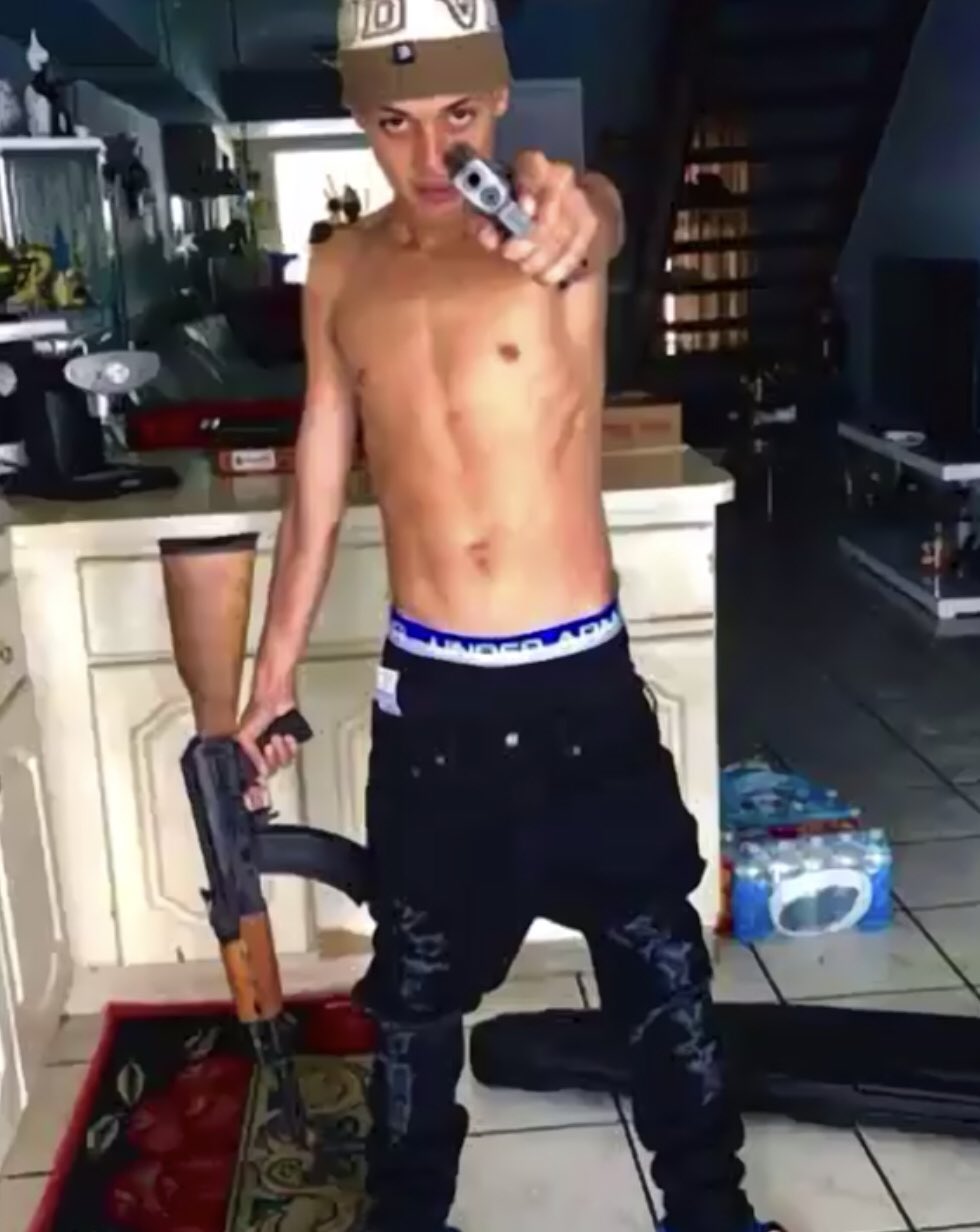 A Florida teenager was arrested for making threats of violence against several racial groups on Twitter.

Nineteen-year-old Lazaro Lesteiro-Diaz was arrested on Tuesday after police were notified of the threats by the Bureau of Alcohol, Tobacco, Firearms and Explosives.

Police took the threats seriously because he was very specific about a location that he was going to travel to in order to murder homosexuals, blacks, Nicaraguans, Colombians and "all types of Indian people."
---
The safety tips every LGBT+ person should act on before they travel
LGBT+ people love to travel but many of us don't know how to stay safe and avoid problems.

Here is the travel safety advice you need for trips all around the world.

Whether you are a lesbian, gay or bi single or couple, an LGBT+ family, or a trans, intersex or non-binary person, there are particular tips that can help you.

Countries that criminalize gay sex
Currently 70 countries criminalize homosexuality. But those that do vary wildly.

About a third only technically criminalise sex between men. The remainder make same-sex acts between all genders illegal.

Some enforce the law, others ignore it. In most, the penalty is jail. In a handful it is a beating or the death penalty.

Notably, the letter of the law is often less important than police and social attitudes. For example, even where lesbian sex is technically legal, female couples may still face harassment.
---
Gay basher accused of "one of the vilest" hate crimes will get off with maximum six months in jail
Investigators believe that Ferlenda got enraged at the sight of the gay couple together as they were leaving a concert at the Great New York State Fair in Syracuse this past August 24.

Ferlenda allegedly punched one of the men in the face, starting a rage-fueled attack that lasted half an hour, as the couple tried to escape on foot and then by car.

Ferlenda followed them, shouting anti-gay slurs. And he didn't stop when they got to their car.
---
Chick-fil-A's Last U.K. Location Shutters After Months-Long Protest
The last Chick-fil-A in the United Kingdom has flown the coop.

The restaurant, located in a Macdonald Hotels property in the Scottish Highlands, was controversial from its launch in October due to the fast-food chain's history of donating to anti-LGBTQ organizations.

Due to this problematic history, Scott Cuthbertson, an LGBTQ activist, had launched a petition calling for its closure, which quickly accrued 1,000 signatures.

Additionally, Patrick Harvie, the first out bisexual member of Scottish Parliament, called on a boycott of the restaurant among his fellow politicians, who often stay at the luxury Macdonald Aviemore Resort.
---
The Amish Keep to Themselves. And They're Hiding a Horrifying Secret 
The memories come to her in fragments. The bed creaking late at night after one of her brothers snuck into her room and pulled her to the edge of her mattress. Her underwear shoved to the side as his body hovered over hers, one of his feet still on the floor.

Her ripped dresses, the clothespins that bent apart on her apron as another brother grabbed her at dusk by the hogpen after they finished feeding the pigs. Sometimes she'd pry herself free and sprint toward the house, but "they were bigger and stronger," she says. They usually got what they wanted.

As a child, Sadie* was carefully shielded from outside influences, never allowed to watch TV or listen to pop music or get her learner's permit. Instead, she attended a one-room Amish schoolhouse and rode a horse and buggy to church—a life designed to be humble and disciplined and godly.
2 Mass. Priests Suspended Amid Decades Old Abuse Complaints
French trial exposes how church covered for predator priest
Senators demand review of Army Reserve sexual assaults
---
Three armed men rob Palm Springs business; flee with cash after striking employee
Three armed men entered a Little Caesar's Pizza in Palm Springs just before 10 p.m. Sunday, demanded money and fled with cash after striking an employee in the head. Palm Springs police announced Thursday.

---
Kanye West's new religious fanatic friend joins anti-LGBTQ "freedom march" 
Rapper Kanye West announced he will appear at Awaken2020, a stadium-sized prayer rally hosted by some of the nation's most anti-LGBTQ religious conservatives.

Now one of the organizers of the event has announced he will join an upcoming anti-LGBTQ "freedom march."

Related: If you're boycotting Chick-fil-A, why aren't you protesting Adidas & Kanye West?

Pastor Lou Engle will join "former homosexuals" in Boston to help lead a "rainbow revival." Engle has said America has become like Nazi Germany because of gay rights. He helped fan the flames of hate in Uganda at a time when this nation was debating whether to enact the infamous "Kill the Gays" bill.
Kanye West's Dark Turn to the Anti-Gay Christian Right
---
Lesbian left covered in her own blood after two men brutally beat her  
A 20-year-old lesbian attacked by two men this past weekend and left covered in her own blood. This is the fifth time she has been attacked and now she's afraid to leave her home.

Charlie Graham was walking in the street in Sunderland in northern England at 12:50 a.m. on Saturday when she was punched in the back of the head by one of the assailants.

Related: Teen who attacked couple in horrific hate crime walks away with no prison time

"I got hit from behind by a fist to the back of my head, then I hit the ground, hurting my legs and face," she told the Daily Star. Police said that she told them that the attackers called her anti-gay epithets.
Gay couple attacked with tear gas in their home after being blackmailed
High school baseball players caught harassing a local gay couple & calling them slurs
Missouri Republican wants to jail librarians who allow drag queens to read books to kids
---