All Posts Tagged as 'Choices'
Welcome to Errattic! We encourage you to customize the type of information you see here by clicking the Preferences link on the top of this page.
New York may be weeks away from reaching a peak in coronavirus cases. Now other states are preparing for a surge
Several states are reporting a spike in coronavirus cases, raising fears more hotspots will emerge in the US after New York as soon as next week.

The US surpassed Italy and China this week to become the country with the most coronavirus cases in the world --- with more than 101,240 known cases, according to CNN's tally. At least 1,588 Americans have died. At least 402 of those deaths were reported on Friday alone.

More than a third of the country's cases are in New York -- which has been in a partial lockdown for a week as officials try to slow the spread of the virus and hospitals scramble to keep up with the patients streaming in.

Tracking coronavirus cases in the US

The state's healthcare system is already overwhelmed. One hospital was forced to create a makeshift morgue and another reported 13 patient deaths in 24 hours. New York and its National Guard are now assembling four 1,000-bed temporary, overflow hospitals in existing buildings.

The rate of new cases may be slowing in New York, but the governor says it may take 21 days for the state to hit its peak -- the highest point of reported cases before that number begins going down.

Gavin Newsom takes new tone with Trump as he steers California during coronavirus crisis

Meanwhile, officials in other states are warning they could be next. In Los Angeles County, cases more than tripled in six days and one official says numbers will keep going up. Health Director Barbara Ferrer says she expects to see case counts in Los Angeles double every four days for the next two to three weeks.
---
Christian group opposes coronavirus vaccine research because it used aborted fetal tissue 
The Trump administration's decision to ban scientific research that uses human fetal cells has not only had a major impact on a potential cure for HIV, now it's hampering the search for a vaccine for COVID-19.

Evangelical Christian activists, who overwhelmingly support Donald Trump and oppose abortion, pushed the administration to ban the research. Now one group is attacking a potential vaccine for the novel coronavirus and claiming further research would be "morally" irresponsible.

"It is deplorable that anyone would want to exploit the remains of aborted babies for financial profit especially when so many people will refuse to use those products because of their deeply held religious, moral, and pro-life convictions?" Debi Vinnedge, Executive Director of Children of God for Life, asked.

In 2018, a scientist who was supposed to supply mice that have been modified with human fetal tissue for an HIV study emailed researchers that the Department of Health and Human Services (HHS) "has directed me to discontinue procuring fetal tissue."

"This effectively stops all of our research to discover a cure for HIV," he wrote.
White House-credentialed pundit says God sent coronavirus to kill Jews
---
Parents Say School Expelled Elementary Students After Raising Coronavirus Concerns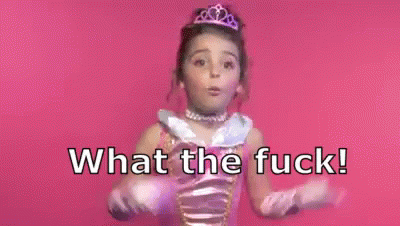 As the second full week of school closures comes to an end, many Bay Area parents are anxiously waiting to hear that it's safe for their kids to return to class. But for a group of parents in the South Bay, their kids still won't be allowed back on campus when classrooms reopen after administrators decided to withdraw their children from school in a move that left parents stunned.

The school's decision comes after a series of critical Facebook comments from parents questioning the school's response to the coronavirus pandemic.

"I was devastated," a parent told NBC Bay Area when she learned her child is no longer enrolled. "I feel the school is just retaliating against us."
Coronavirus Heroes Are Getting Tossed From Their Homes by Scared Landlords
'It's just despair': Many Americans face coronavirus with no water to wash their hands
---
How we know ending social distancing will lead to more deaths, in one chart
President Donald Trump already wants to pull back social distancing policies and guidances implemented in response to the coronavirus pandemic. But we know, based on the nation's history with past outbreaks, what will happen if we do this too early: People will die.

In 1918, the world was ravaged by a horrible flu pandemic, which was linked to as many as 100 million deaths globally and about 675,000 deaths in the US. In response, cities across America adopted a variety of social distancing measures to combat the pandemic. Based on several studies of the period, these measures worked to reduce the death toll overall.

But many cities, also worried about the effects of social distancing on normal life and the economy, pulled back their social distancing efforts prematurely. When they did, they saw flu cases — and deaths — rise again.
---
Marco Rubio promises anti-LGBTQ churches they can have coronavirus stimulus money 
On its website, the FFPC says that its mission is to fight "radical LGBT activists" who want to "force all Americans to approve, support, and celebrate their lifestyle."

On the call, Rubio discussed the $1.6 trillion stimulus bill that the Senate is working on to blunt the economic fallout from the global pandemic.

A pastor asked him if it would include money for churches.

"The package that I've been tasked with establishing… is open to nonprofits. Basically churches and other nonprofit groups," Rubio responded.
Conservative preacher says gay marriage is to blame for coronavirus
---
My Partner Offered a Certain Sex Act to Do the Taxes—Then Backed Out
Dear How to Do It,

I'm a procrastinator; my partner is a do-it-yesterday-er. Earlier this year, I was kvetching about doing my taxes. My partner, by way of motivation, said "Get 'em done and I'll blow you." Because my partner is very Good at That, I got to work immediately, but was held up by some missing paperwork. Flash forward to now, and the missing form is in hand. Pleased with myself for filing, I mentioned to my partner that I'd be taking that BJ at their next earliest convenience. They scoffed and told me I can't expect an IRS EZBJ 2+ months after the fact. I call breach of contract! We've agreed to abide by your ruling, so what say you? (P.S.: There's plenty of non-IRS oral going around both ways here, but I want my refund!)

—Depth and Taxes
---
Church that thinks homosexuality is 'destructive' stays open during coronavirus because it's a 'divine institution' 
The Free Presbyterian Church of Scotland has announced that it is "not of the view" that services need to stop to prevent the spread of the coronavirus.

This statement was issued two days ago, in the wake of UK prime minister Boris Johnson's March 16 briefing that said everyone must avoid both "mass gatherings" and "pubs, clubs, theatres and other such social venues".

The Free Presbyterian Church of Scotland said: "Although many have interpreted UK government advice and remarks [about coronavirus] as meaning that all services in church buildings should cease, and have stopped meeting, the Church Interests Committee is not of that view."

Yes, really.
Extremist pastor claims the death of an LGBT+ lawyer from coronavirus was 'God's judgement'
---
Gay man says he prefers having sex with straight men because they don't want romance 
A gay man has said he prefers having sex with straight men because there is no risk of romance or commitment.

The anonymous man described his unconventional sex life for The Guardian's weekly column "My Life in Sex".

He wrote: "There have always been men who have sex with other men, but don't consider themselves gay or even bisexual.

"I should know; I've been sleeping with them since my schooldays.

"I prefer sex with straight men because they don't want romance; with gay men there's always the possibility that they could get the wrong end of the stick and want something more."
DR. PHIL HOW DARE YOU CONTINUE YOUR AFFAIR ... During Coronavirus Pandemic
Self-isolating couples who don't live together urged to avoid sex to protect from coronavirus
---
Nyle Dimarco Has Coronavirus Symptoms — This Is Why He Won't Test 
There's been a lot of people testing positive for COVID-19, also known as the novel coronavirus. A whole lot of people. So many that the World Health Organization has deemed it a pandemic. As a result of how rapidly things are spreading, there's been a bit of a run on testing as there is still a lot of uncertainty around things, and you can be infected without showing symptoms for days, sometimes even weeks. But even though actor Nyle Dimarco has been showing almost all of the symptoms having contracted COVID-19, he refuses to be tested.

"I've been really sick and am now on the mend," the actor wrote in an Instagram post. He also signed the entire message. "It is very possible I contracted coronavirus and I have access to get tested but I do not want to. The reason is because there is a shortage of COVID-19 test kits in the U.S. and the sick patients need it more than I do."
Prominent 30-year-old Zimbabwe broadcaster dies of coronavirus
Nashom Wooden, Former Drag Star Mona Foot, Has Died
He tweeted about his symptoms and coronavirus diagnosis problems. His husband says he was then put on a ventilator
Gay man who contracted coronavirus at a beach party says it's 'the most incredible pain' he's ever experienced
New York Jail That Held El Chapo and Jeffrey Epstein Now Has a Coronavirus Case
5 College Students in Florida Test Positive for Coronavirus After Spring Break Celebrations
'Genuine, warm-hearted' LGBT+ activist tragically passes away due to coronavirus
---
Rudy Gobert says coronavirus made him lose sense of smell 
It took Rudy Gobert's positive test for COVID-19, the disease caused by the coronavirus, to spark much of the action we've seen take place across the sports world.

The NBA suspended its season, which was followed by the NHL, MLS and MLB doing the same. The NCAA canceled March Madness altogether.

Yet, Gobert faced plenty of criticism for how he carried himself in the days leading up to his diagnosis. He jokingly touched recorders and phones after a press conference to make light of the coronavirus outbreak and tested positive two days later – something he apologized for in his first health update.

Now that Gobert is nearing the two-week mark since he tested positive for the coronavirus, he took to Twitter to offer another update. And he's experiencing a side effect that hasn't been widely associated with COVID-19.
Doctors Indicate Loss of Smell Could Be a Coronavirus Symptom
---
Police Launch Investigation Into Video of Teenagers Coughing on Produce at Grocery Store 
Following reports of teenagers coughing on produce at a local grocery store for a video, one Virginia police department has launched an investigation. On Thursday, Purcellville PD released a statement to say it had learned the incident took place at an undisclosed store on Wednesday. Employees at the store removed the items immediately, and now officials have asked parents to monitor their children's activities and social media accounts in order to "avoid the increase of any further such incidents."

"We have learned that this appears to be a disturbing trend on social media across the country, and we ask for help from parents to discourage this behavior immediately," Purcellville police wrote in a Facebook post. "Please talk with your children and explain to them why such behavior is wrong, especially given the current situation regarding the spread of Coronavirus."
The internet is letting too many celebrities act like idiots during a pandemic
It's Absolutely Ok to Dump Someone Over Their Awful Pandemic Behavior
---
California Gov. Gavin Newsom announces statewide coronavirus 'stay at home' order 
LOS ANGELES – California Gov. Gavin Newsom on Thursday evening announced he's enacting a "statewide order" for its nearly 40 million residents to "stay at home," a wide-reaching measure for the most populous state in the country as the coronavirus spreads.

The order taking effect midnight on Friday morning. The order prohibits gatherings outside and required nonessential businesses to close. The measure is intended to slow the spread of the virus.

"We need to bend the curve in the state of California," Newsom said during a news conference. "There's a social contract here. People, I think, recognize the need to do more. They will adjust and adapt as they have."

He added, "This is a moment we need to make tough decisions. This is a moment where we need some straight talk and we need to tell people the truth."
Coronavirus: Rep. Raul Ruiz wants entire Coachella Valley to shelter in place. Some cities disagree
---
Californians are calling 911 on their coughing neighbors over coronavirus fears
Multiple police departments in Southern California say they have been receiving more 911 calls from residents concerned that their coughing neighbor may have the coronavirus.

The phone calls have increased concurrently with the number of coronavirus cases in Riverside and San Bernardino County, the Desert Sun reported.

Sgt. Mike Casavan of the Palm Springs Police Department told the outlet on Monday that dispatchers have received at least five of these types of calls in the past week. Police Cmdr. Paul Herrera of neighboring Cathedral City said dispatchers have received similar calls.
---
Parental diet affects sperm and health of future offspring
When parents eat low-protein or high-fat diets it can lead to metabolic disorders in their adult offspring. Now, an international team led by researchers at the RIKEN Cluster for Pioneering Research (CPR) have identified a key player and the molecular events underlying this phenomenon in mice.

The Developmental Origins of Health and Disease is a school of thought that focuses on how prenatal factors such as stress and diet impact the development of diseases when children reach adulthood. Experimental evidence indicates that environmental factors that affect parents do play a role in reprogramming the health of their offspring throughout their lifespan. In particular, parental low-protein diets are known to be related to metabolic disorders in their children, such as diabetes.
---
Philadelphia schools, citing inequity, won't teach online 
The Philadelphia School District will not offer remote instruction during the coronavirus shutdown, the superintendent announced Wednesday, citing equity concerns in a city where many students lack computers or high-speed internet at home.

School districts nationwide have been wrestling with the same issues as they explore ways to keep children engaged as classrooms are shuttered for weeks or longer.

In Philadelphia, where some teachers had been offering forms of optional remote instruction on their own, Superintendent William R. Hite Jr. said at a City Hall news conference that no students will be required to log on to a computer or submit assignments.

"If that's not available to all children, we cannot make it available to some," Hite said.
---