All Posts Tagged as 'Choices'
Welcome to Errattic! We encourage you to customize the type of information you see here by clicking the Preferences link on the top of this page.
Religious right groups are masquerading as churches to hide how they spend their money
Increasingly, religious right organizations that don't resemble a church in any sense are declaring themselves to be just that. The reasoning is simple: by doing so, they no longer have to file publicly accessible documents detailing how they spend their money and how much they pay their leaders.

According to Ministry Watch, an independent group that monitors Christian charities, "more tax-exempt organizations that clearly are not churches are claiming the church exception. These organizations are using this exception to keep not only the government, but also donors, from seeing how their money is being spent."
---
11 brutally honest reasons millenials don't want kids
When it comes to embarking on the journey of parenthood, lots of millennials are saying, "Meh. No, thanks."

According to data from the Urban Institute, birth rates among 20-something women declined 15% between 2007 and 2012. Additional research from the Pew Research Center reflects a longer-term trend of women eschewing parenthood as the number of U.S. women who choose to forego motherhood altogether has doubled since 1970.

This trend is fascinating, in part because there's long been a taboo associated with people (particularly, women) choosing to opt out of parenthood. Women who choose not to have kids have been referred to as "shallow" and "self-absorbed," and even the pope has said the decision not to procreate is fundamentally "selfish."

In an effort to find out why so many young people are really deciding against parenthood, we solicited dozens of responses from our audience via Tumblr and Google Forms. The responses we received from people of all sexes and identities reveal that there are myriad reasons why people are opting out of parenthood — and all of them are equally valid.
---
LGBTQ people suffer when religion & government mix
A pair of recent decisions from two of the southern federal Circuit Courts of Appeals should be alarming us all. Instead, they're only alarming a handful of us – because, overall, our community still clings to the inexplicable belief that religion can be our friend or, at least, a friend that we will be able to use to defend ourselves from certain others who also claim religion to be their friend.

Of the two recent decisions, only one has a direct LGBTQ component. Even so, it is truly difficult to say which one is the more disturbing, though the non-LGBTQ one, United States v. Brown, probably deserves the nod.

The Brown in question is Corrine, a former member of Congress from Florida, convicted on a slew of counts, the specifics of which are strangely irrelevant for purposes of what makes one of the opinions in her case problematic.

What does matter is that she was convicted by a jury. On appeal she took issue with the trial court's decision to not allow "Juror 13" to contribute to rendering a verdict.

Shortly after deliberations began, "Juror 8" informed the judge that "13" had said, "A Higher Being told me Corrine Brown was Not Guilty on all charges" and that he "trusted the Holy Ghost."

Do those sound like the words of someone who is going to make a decision based on earthly evidence?

What the LGBTQ community has never learned is that, when religion merges with government and science is reduced to having no more standing than faith, our religions and faiths and beliefs (or lack thereof) will never be recognized when they conflict with the particular religion and faith and belief of those who have seized power – legitimately or otherwise.

Once religion enters the government picture, everyone loses – at least everyone not sitting at the table of power.
---
Church of England: Sex Is OK Only in Heterosexual Marriage
Sexual activity is only acceptable within the marriage of a man and a woman — so says a new document issued by the Church of England.

That's not a new stance for the church, which is considered the mother church of the worldwide Anglican Communion, of which the much more liberal U.S. Episcopal Church is a member. But the Church of England is putting out the guidance because the British government has made civil partnerships, which are not quite equal to marriage, available to heterosexual couples, The Guardian reports.
---
The safety tips every LGBT+ person should act on before they travel
LGBT+ people love to travel but many of us don't know how to stay safe and avoid problems.

Here is the travel safety advice you need for trips all around the world.

Whether you are a lesbian, gay or bi single or couple, an LGBT+ family, or a trans, intersex or non-binary person, there are particular tips that can help you.

Countries that criminalize gay sex
Currently 70 countries criminalize homosexuality. But those that do vary wildly.

About a third only technically criminalise sex between men. The remainder make same-sex acts between all genders illegal.

Some enforce the law, others ignore it. In most, the penalty is jail. In a handful it is a beating or the death penalty.

Notably, the letter of the law is often less important than police and social attitudes. For example, even where lesbian sex is technically legal, female couples may still face harassment.
---
A major church and state case ignites ungodly amounts of debate at US Supreme Court
Few topics arouse the passions of Americans like god and government and whether the twain shall meet.

This was demonstrated by the many "friend of the court" briefs filed ahead of tomorrow's hearing at the US Supreme Court, where the justices will consider arguments on a major case that could have implications for the separation of church and state.

A flurry of 44 filings—a number rivaled only by similarly contentious cases on inflammatory issues like gun rights, abortion, or immigration—urged the court to consider the cultural consequences of the matter. The justices' decision will either hamper religious freedom or erode the precious barrier between church and state, depending on which side the brief writers support.
---
Commercial pilot charged after allegedly writing racist graffiti on bathroom wall
A commercial pilot has been charged with criminal mischief after allegedly writing racist and pro-Trump graffiti at the Tallahassee, Florida, airport, court documents show.

Police charged James Ellis Dees, now a former Endeavor Air employee, with nine counts of criminal mischief after he admitted he wrote such slurs as "#MAGA =NO N**S =NO SP**S" -- derogatory terms toward African Americans and Hispanics -- multiple times, according to court documents. The graffiti was found mainly in airport bathrooms and the parking lot elevator.

Airport police approached Dees and asked about the graffiti earlier this month. When police told him he was identified as the writer after a camera was installed in the parking lot elevator where the graffiti was discovered, the court document said, Dees admitted to writing some of it.
---
I Wish I Never Met You - Oh Wonder
---
Two Houses Is Better Than a Divorce
Getting married is like voluntarily committing oneself to ride a tandem bike forever with no real destination. When one person gets tired, the other has to pedal harder or the entire operation collapses, and most divorce proceedings are just both partners yelling that if the other had pedaled hard enough then the bike would still be moving. Perhaps the appeal of living apart together (LAT) is avoiding this pressure for married couples to constantly synch up and operate in tandem rather than operating as separate entities that come together when it suits. LAT seems like an ideal solution for many of the problems that arise over the course of a marriage, affording the opportunity to be responsible for one's own bike without having any reason to critique anyone else's peddling.
---
The Amish Keep to Themselves. And They're Hiding a Horrifying Secret 
The memories come to her in fragments. The bed creaking late at night after one of her brothers snuck into her room and pulled her to the edge of her mattress. Her underwear shoved to the side as his body hovered over hers, one of his feet still on the floor.

Her ripped dresses, the clothespins that bent apart on her apron as another brother grabbed her at dusk by the hogpen after they finished feeding the pigs. Sometimes she'd pry herself free and sprint toward the house, but "they were bigger and stronger," she says. They usually got what they wanted.

As a child, Sadie* was carefully shielded from outside influences, never allowed to watch TV or listen to pop music or get her learner's permit. Instead, she attended a one-room Amish schoolhouse and rode a horse and buggy to church—a life designed to be humble and disciplined and godly.
2 Mass. Priests Suspended Amid Decades Old Abuse Complaints
French trial exposes how church covered for predator priest
Senators demand review of Army Reserve sexual assaults
---
I'm Against Catholic Teachings
Dear Care and Feeding,

My husband and I have a fantastic toddler and live in a large city, where we're looking into private school options. We have whittled our options down to two. Both institutions are amazing places with fantastic, warm, loving staff and parents/guardians/students. One is Catholic, the other is Quaker. We're trying to decide between the two schools and would love your guidance.

The Catholic school is academically rigorous, has great class sizes, is a Blue Ribbon school, and is a block from where my husband works in case of a midday school emergency. However—and I say this as a product of the parochial school system myself—it promotes Catholic perspectives on premarital sex, homosexuality, abortion, and other beliefs that we don't subscribe to. The Quaker school, on the other hand, has a progressive curriculum, is designed around project-based learning, does not get homework-heavy until grade 5, and promotes core values that are in alignment with how we are raising our daughter.

The Quaker school's curriculum—and general vibe—will help our kid develop into a critical thinker and a compassionate contributor to the world. HOWEVER, it is considerably more expensive (it would require some sacrifice on our part), and it would add another hour to our already hectic morning commute. In other words, it will make life more difficult on a day-to-day basis. Since our child will get an excellent education at either place, how do we pick between daily quality of life for us and the values system to which our child will be exposed?

—Waiting for an Answer From the Spirit
---
Kanye West's new religious fanatic friend joins anti-LGBTQ "freedom march" 
Rapper Kanye West announced he will appear at Awaken2020, a stadium-sized prayer rally hosted by some of the nation's most anti-LGBTQ religious conservatives.

Now one of the organizers of the event has announced he will join an upcoming anti-LGBTQ "freedom march."

Related: If you're boycotting Chick-fil-A, why aren't you protesting Adidas & Kanye West?

Pastor Lou Engle will join "former homosexuals" in Boston to help lead a "rainbow revival." Engle has said America has become like Nazi Germany because of gay rights. He helped fan the flames of hate in Uganda at a time when this nation was debating whether to enact the infamous "Kill the Gays" bill.
Kanye West's Dark Turn to the Anti-Gay Christian Right
---
Read This Before You Go Bareback (& We're Not Talking Horses)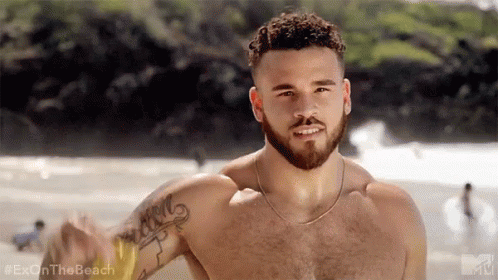 The term "bareback" is just one in a long line of metaphors comparing horseback riding to sex. There is Big & Rich's "Save A Horse (Ride A Cowboy)" and Ginuwine's "Pony," to name a few. When you think about it, the movements are relatively similar. So it kind of makes sense.

But what do we mean when we talk about "bareback sex"? Basically, it's sex without condoms, particularly penetrative anal or vaginal sex, though a few Urban Dictionary definitions mention oral sex too. According to Kinkly, initially, the term was primarily used in the gay community to refer to anal sex between two cis men with the same HIV status. But now, many use the term to refer to unprotected sex between people of any gender or sexual orientation.
---
An open relationship means you still have one primary partner but both can have other sexual partners. Polyamory means you have multiple relationships that are both emotional as well as sexual. There is no primary.

I grew up like you. Thinking you find your "one", exchange vows, make babies, and live happily ever after. This person is your best friend and soulmate. Your forever and one and only. This is what love looks like and what everyone wants.

If I look at this through a biological lens, we are not designed to be with one person forever. That is a social/societal construct with a shame fence that keeps us from straying. Our bodies crave diversity. We are curious creatures. We have fantasies and imaginations. We are hardwired this way.

My conclusion with "the obvious."
---
Gymnastics Coach Allegedly Sexually Abused Teen Student In Front Of His Own Child 
A San Antonio gymnastics and cheerleading coach has been accused of sexually abusing his teen student — once while his own child was playing in the same room where the alleged assault took place.

Robert Thomas Kotara, 33, is facing a charge of sexual assault of a child after one of his longtime students, now 18, reported the coach had been regularly having sex with her since she was 16 years old, police said, according to the San Antonio Express-News.

The sexual abuse allegedly began when Kotara asked the 16-year-old to help supervise a sleepover at the cheer gym for other students, according to court documents obtained by KENS. But after the teen arrived at the gym, she told authorities Kotara asked her to accompany him on an errand and drove her to a hotel instead, where he allegedly plied her with alcohol and sexually assaulted her.
Legion of Christ accused abuser removed from priesthood
---