All Posts Tagged as 'Choices'
Welcome to Errattic! We encourage you to customize the type of information you see here by clicking the Preferences link on the top of this page.
Picky eating linked to demanding parents who limit foods, study says
Frustrated with your child's picky eating? If you're trying to fix the problem by becoming the food police, you're probably making your child's habit of picky eating worse, according to a new study that followed more than 300 parent-and-child pairs for five years.

The study found no difference among children due to socioeconomic demographics, but did find higher rates of picky eating among children who had problems regulating their emotions. Those children were more prone to exaggerated changes in mood with possible heightened irritability or temper.

One of the best practices for parents dealing with picky eaters is to expose your child to the food multiple times, experts said, and always without stress.
---
10 Outdated Disney Movies Parents Won't Show Their Kids, According to New Poll
With screen time limits completely out the window due to the coronavirus pandemic and weeks on end indoors, my husband and I have been letting our 20-month-old watch more TV and movies than we otherwise would. When we couldn't take one more Blue's Clues episode or Trolls rewatch, we broke out the next social distancing tool up our sleeves: Disney+, Disney's streaming service.

Mickey Mouse Clubhouse, Moana, and Toy Story were all hits—we've got a major Buzz Lightyear fan on our hands—but when it came time to watch 1953's Peter Pan, we were struck by how outdated it was. I certainly didn't remember all of the racism and sexism. Between Peter Pan telling Wendy that "girls talk too much," the guns (!!), Tinker Bell trying to kill Wendy over jealousy, and the treatment of Native Americans ("What makes the red man red?"—seriously?!), I was happy when my son walked away to play with his toys and just wasn't that into it.
---
Anti-LGBTQ+ Boosie Hired Sex Worker to 'Prepare' Pre-Teens
Rapper Boosie Badazz is causing an uproar on social media after revealing he once hired a sex worker to give oral sex to his son and nephews when they were 12 and 13 years old.

"I'm training these boys right," he said in an Instagram Live video yesterday. "Ask any of my nephews, ask any of them, ask my son. Yeah, when they was 12, 13, they got head. Yeah, that's how it's supposed to be. Hell yeah, I got my fucking son dick sucked."
---
Babysitter Slaps Boy for Dancing, Uses Antigay Slur
A babysitter slapped a young boy in her care for dancing.

"You don't do that shit. Fuck wrong with you? Gay ass bitch," the babysitter told the child, who stopped dancing and held his face after the slap. The boy had been engaged in the "Savage" TikTok dance challenge alongside his sister when the woman hit him.
Transphobic lesbian YouTuber suggests non-binary and queer people don't exist because they don't support Trump
Trans Woman Murdered in Attack on San Antonio Barbershop
A trans woman left her village to look for help and charity. She was bludgeoned to death and dumped in a well
Franklin Graham claims 'vast majority' of New York agrees with his hatred after being told to 'pack up' controversial tent hospital'
This gay couple were spat on and called 'cancer gays' simply for holding hands. Weeks later, it's happened again
Not content with firing staff for being gay, Catholic schools are now trying to use 'religious liberty' to sack teachers who have cancer
LGBT+ people think domestic violence is a cis-straight issue, study finds. They're wrong
LGBT+ adults in US are more than twice as likely to be homeless
---
Police searching for Brooklyn man who groped 7 women in 3 hours 
BEDFORD-STUYVESANT, Brooklyn (WABC) -- Authorities are searching for a serial groper responsible for several incidents on Friday.

Police say the male suspect approached several women in a three-and-a-half-hour period between 8:00 a.m. and 11:15 a.m. in Bedford Stuyvesant.

All of the victims were approached while they were walking on the street, authorities say.

SEE IT: Bronx robbers try to grab woman's phone, shove her to the ground
'It makes people feel unsafe': Brooklyn serial groper suspect says in apology — after he's caught
Man Charged with Killing Teen Who Chased His Son Through Ashburn: Prosecutors
Suspect In Saturday Shooting Arrested; Money At Root Of Dispute
Louisiana police officer faces rape charge after being accused of coercing sex during speeding stop
Woman Robbed at Gunpoint in Naperville Motel Room
Married couple, 85 and 86, shot dead at Delaware veterans cemetery
Bumping into each other outside Brooklyn housing project leads to beatdown
Missouri man poses as teenage girl on social media to solicit sex photos from kids: Police
---
Racist films himself wearing SWASTIKA mask at grocery store in 'protest over lockdown' just days after man wore a KKK hood to shop in same California town
A California man sported a Nazi Swastika flag on his mask while grocery shopping in the same town where a man wore a KKK hood in another store, in an apparent jab at Governor Gavin Newsom.
---
Former Pope: Same-Sex Marriage Comes From the Antichrist 
The former Pope Benedict XVI has called same-sex marriage a product of the Antichrist and said society has become so hostile to Christian doctrine that it will shun anyone who opposes equal marriage rights.

The statement comes in a new authorized biography of Benedict by German journalist Peter Seewald. Titled Benedict XVI: The Biography: Volume One, it came out Monday in Germany, the former pope's native country.
Televangelist Jim Bakker claims religious freedom laws allow him to sell fake coronavirus cure
This guy claims he wasn't allowed to shop in Sainsbury's with his boyfriend because they're gay
Trans Woman Nina Pop Stabbed to Death in Missouri
---
My Husband Wants to Bone Through the Pandemic. I Keep Thinking About My Parents Dying.
Dear How to Do It,

I live in a small apartment in New York City, and I'm currently "sheltering in place"/self-isolating with my family (husband, two small kids). I was sent home from my job that I love, with no idea if or when they will ever reopen. My parents fall in the coronavirus "at risk" category of 60+ with underlying conditions. I, myself, have a rare lung condition, and I don't know if that puts me in a higher risk group, too. So, having said all that, I'm struggling with thoughts of existential anxiety 24/7 and have zero libido. My husband, while largely in the same boat, does not have this problem and his sex drive is as high as ever. He thinks I should try to take my mind off things, and the best way to do that is with an orgasm. I think the odds of me orgasming right now are … zero. I can't turn my brain off. Even during foreplay, I find myself worrying about my parents dying, worrying about the upcoming bills we have with only one income, worrying about going grocery shopping and contracting COVID-19, even if we take precautions. I feel guilty for denying my high-sex-drive husband sex, but I just don't know how to relax enough to enjoy myself while we're staying inside for the next weeks during this pandemic.

—COVID Coitus
---
'We've Seen A Lot Of Brothers Die.' NYC Bus Operators Witness Loss Amid Pandemic
New York City bus operators Tyrone Hampton and Frank de Jesus have witnessed a crushing loss in their field of work. As of Wednesday, 83 Metropolitan Transportation Authority workers have died from COVID-19, 30 of them also bus operators.

Hampton, 50, and de Jesus, 30, spoke for a remote StoryCorps conversation about how the outbreak is putting their love for the job to the test.

Earlier this month, both operators decided to stay home from work in an effort to protect themselves and their loved ones. De Jesus returned to work this week.

De Jesus is following in the footsteps of his father, who was a bus operator. When his dad didn't have a babysitter, de Jesus would join him on the bus.

"I would sit there right by his feet and he would give me the microphone, and he would tell me to say, 'Lexington and 96 Street, coming up next,' " de Jesus said. "So you would hear me in my little baby voice, 'Lexington and 96 Street, up next!' "

"I loved it. I thought it was the best job in the world as a kid. So, I'm here because I love the job."

Even in the absence of a pandemic, it's not a job for the fainthearted, Hampton said.
---
Our Son's Next-Door Friend Is an Aggressive, Manipulative Trickster
Dear Care and Feeding,

Our neighbors moved in next door a couple of years ago. We were thrilled when we discovered they had kids. Their son is one year older than our son, and, while we initially thought he would be a convenient playmate for our son, we couldn't have been more wrong. On the day his family arrived, we invited their son to play in our backyard so that his parents could focus on moving in. The new neighbor boy immediately reached out from the top deck of our play set and started dismantling the swings from the beam, to the great amusement of our son. He also proved to be a rough and aggressive kid with no regard for others' belongings. To his credit, when we intervene, he changes his behavior, but only momentarily.

Besides being excessively aggressive, he's manipulative as well. He instructs our son to do things that he knows will get my son in trouble (even from his side of the fence during this time of quarantine). Even though we have discussions with our son about how, "The neighbor boy knew you would get in trouble for holding up your middle finger. Do you think he's your friend?," our son can't help but think of him as a friend or even as an older boy to look up to.

We simply don't have the time to be constantly supervising them. We've gone from being thankful for having a neighbor boy for our son to play with to being fearful of letting our son play outside at all. I have spoken with his parents about his behavior a few times, but honestly, I could tell them unpleasant things about their son every day. We feel stuck. What can we do?

—Blustered by This Bully
---
7-year-old finds gun and kills little sister; mom arrested 
WESTMINSTER, Colo. -- A 7-year-old boy accidentally shot his younger sister to death on Tuesday after finding an unsecured shotgun at their home in suburban Denver. Their mother has been arrested.
2 gunmen kidnap Kearns boy, accuse him of egging their house, police say
Nephew gets prison time for killing uncle at Regina Beach
Man killed by six officers in Richmond after body dump had arrest warrant, held knife to woman's neck during sexual assault
Richmond pair arrested in San Jose stabbing that killed Santa Cruz man
Police: Suspect in fatal hit-and-run acted intentionally
GBI: 911 supervisor accessed crime files for personal use
---
Is Casual Sex an Essential Service?
In 1990, as a newly minted social worker, I was invited to present at a San Francisco-based HIV/AIDS conference about what we now refer to as Compulsive Sexual Behavior Disorder and its relationship to the transmission of HIV. At that time, we had few solutions for people with HIV/AIDS. They mostly got sick and died. So this was a matter of life and death for the gay community.

Back then, I was a young, passionate, highly engaged therapist who sincerely wanted to combat HIV/AIDS. That's why I was giving this talk – a talk that eventually became my first book, Cruise Control. But this was my first talk in front of a professional audience, and I was completely terrified. How would they receive me? Would they hear and accept my message about the need for sexual behavior change to curb the HIV/AIDS pandemic?

Well, it didn't go well. The moment I began to express concern about having just walked in on some men having sex in one of the bathrooms in the hotel where this very conference was being held, the boos began: "You're just like those jerks who closed the bathhouses," and, "Go back to your effing conservative life, you homophobic jerk." To my audience, individuals who were considerably more attuned to social bias and prejudice than medical science, my message was misperceived and unwelcome.
---
Teenager goes 'mental' on mom over birthday present: 'A few hateful words'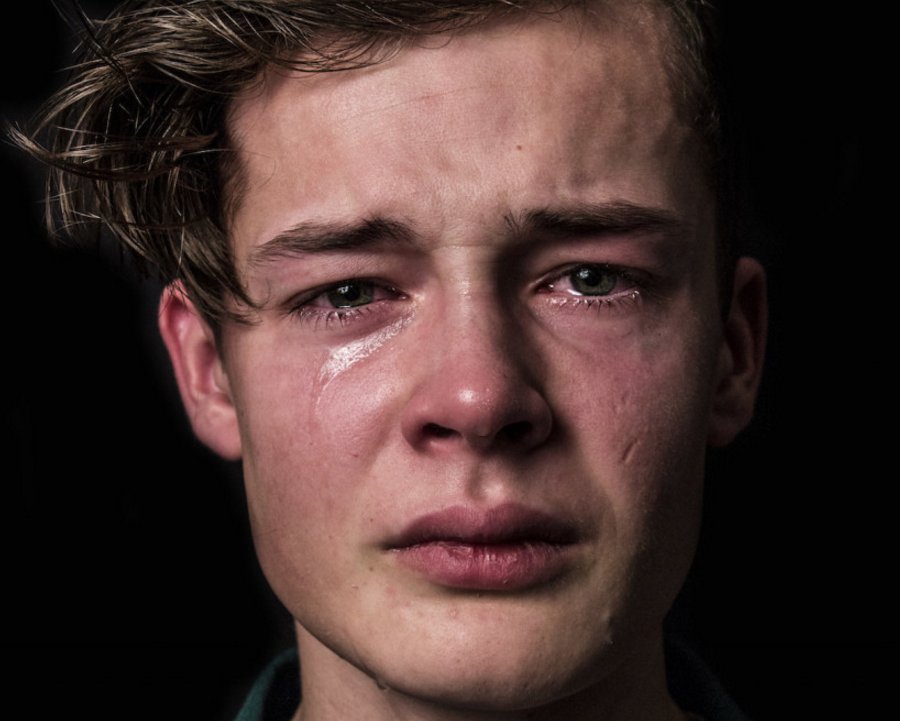 The Redditor started his story by explaining that he loves baking, a passion that led him to ask for a stand mixer for his birthday. He ultimately got the appliance — a white model that cost around £80 ($100) — from his uncle and immediately began using it often.

Months later, the teen went to make croissants with his mixer only to find the device was missing.

"I looked everywhere for it and couldn't find it," he wrote. "I asked my mom where it was and she said she gave it away to charity. I WENT MENTAL."

The 15-year-old wrote that he then confronted his mom with "a few hateful words." His mother said that the mixer didn't match the color scheme in the house and, as part of her kitchen, was hers to do what she wanted with.
---
Covid-19's devastating toll on black and Latino Americans, in one chart
It has been clear for some time that the coronavirus pandemic is killing black and Latino Americans at disproportionately high rates, but new data from the last few days reveals just how devastating the Covid-19 crisis has been for people of color.

Starting in New York City, the American epicenter of the outbreak: Black New Yorkers are dying at twice the rate of their white peers; Latinos in the city are also succumbing to the virus at a much higher rate than white or Asian New Yorkers. The same trends can be seen in infection and hospitalization rates, too.

Mother Jones compiled data from all of the states that break out their coronavirus data by race and ethnicity. The same thing we're seeing in New York City is happening across the country: Black and Latino Americans get infected with Covid-19 at alarmingly high rates and more are dying than we would expect based on their share of the population.
---
Italian mob seeks to profit from coronavirus crisis, prosecutors say 
Italy's mafia clans are taking advantage of the coronavirus pandemic to buy favour with poor families facing financial ruin, prosecutors and officials say, and are offering loans and food in what is seen as an age-old recruitment tactic.

After decades of campaigning to curb the influence of the mafia in its traditional strongholds of southern Italy, officials and charitable groups say the pandemic has created new opportunities for organised crime to regain people's loyalties.

"We know that 'families of friends', all of them loan sharks, are making themselves available to give money to the people in difficulty," said Amedeo Scaramella, using a euphemism by which clans of the Camorra criminal syndicate are known.

Scaramella, a lawyer by training, heads the San Giuseppe Moscato Foundation, a Catholic group in Naples that fights loan sharking, in part by guaranteeing bank loans to people normally considered credit risks.

He told Reuters the sharks start by offering loans at rates that compete with banks and later entrap borrowers by driving them up to 300%.
Two felons break out of Wisconsin prison, residents told 'lock your doors'
Freed thugs sow fear in NYC during coronavirus lockdown: Devine
Sisters encouraged gunman to shoot teens as they fled, Houston police say
Former Regina residents conned victims out of $2 million in online romance scams: RCMP
---