All Posts Tagged as 'Treatment'
Welcome to Errattic! We encourage you to customize the type of information you see here by clicking the Preferences link on the top of this page.
Parkland Students Share Mental Health Resources to Support Each Other 
After two Marjory Stoneman Douglas High School students died by apparent suicides in the span of just a week, current and former students at the school are calling on the Parkland community to support its young people with mental health services. On social media, survivors are reminding us of the supports available when you're having a hard time.

Anti-gun violence activist David Hogg, who graduated from Stoneman Douglas in 2018, took to Twitter in the wake of his classmates' deaths, saying that the trauma endured after a mass shooting doesn't fade quickly.

"Stop saying you'll get over it,'" he wrote. "You don't get over something that never should have happened because those that die from gun violence are stolen from us not naturally lost. Trauma and loss don't just go away, you have to learn to live with it through getting support."
Father of Sandy Hook School Shooting Victim Found Dead in Apparent Suicide
The warning signs of suicide – and how to get help
---
The innovations of Medical Technology in relieving Depression 
One can feel depression and express it in a different manner. Science is researching on it and trying to help people to get relief from this mental condition. There is already much advancement with current medical and psychological therapies. The resistant cases i.e. patients who do not get benefit from current possible therapies may require the use of electric shock in a therapy called Electroconvulsive therapy.

There is one step forward in the treatment of depression and Medical technology has introduced several devices to help people with depression.
Teen screen time linked to feelings of loneliness: The importance of spending time with friends
---
Woman Gives Suspect Black Eye While Fighting Him Off During Alleged Sexual Assault Attempt
A teen who allegedly tried to physically and sexually assault a woman on St. Patrick's Day got a prominent shiner after the woman fought back.

The woman was standing outside El Reventon Sports Bar & Club in Deerfield Beach, Florida when she was approached by 18-year-old Henrry Gonzalez-Thomas, according to the Florida Sun-Sentinel. He allegedly solicited her for sex.

"The victim repeatedly told the defendant that she was not a prostitute and attempted to walk around the defendant to approach the nightclub," a Broward Sheriff's Office arrest report states, according to the Sun-Sentinel.
---
Having one mental health disorder increases your risks of getting another
New studies reveal that most psychiatric illnesses are related to one another. Tracing these connections, like the mapping of a river system, promises to help define the main cause of these disorders and the drugs that could alleviate their symptoms.

The Danish Psychiatric Central Research Register is an enormous treasure trove of clinical data documenting every hospitalization for mental illness in Denmark over the course of 16 years.

In a recent study published in January 2019, Oleguer Plana-Ripoll from Aarhus University in Denmark and his colleagues analyzed records from close to six million Danes. They found that being affected with one mental disorder increased the risk of developing another — pointing to their possible relatedness.

For example, when young women were diagnosed with a mood disorder such as depression before age 20, they had a high risk of developing another disorder such as obsessive-compulsive disorder within the next five years.
---
Being Black in a White Academic World
While Operation Varsity Blues uncovered the most explicit example of rich people buying their children's future, the scandal has sparked a larger conversation on the ways in which elite college admissions have always been tilted toward people like those charged: rich, white parents who, should their children still not measure up despite a childhood of private test-prep tutors and expensive extracurriculars, have the means to buy their way onto Ivy League campuses with a hefty donation or to influence their way in through family legacy.

Meanwhile on these same campuses, low-income students and students of color are assumed to be there only because of affirmative action. In other words, to not deserve their spot. Below is an edited and condensed conversation between Slate editorial assistant Rachelle Hampton (Northwestern Class of 2017), New York Times writers Aisha Harris (Northwestern, 2009) and Jamelle Bouie (University of Virginia, 2009), and Slate parenting columnist and podcaster Carvell Wallace (NYU, 1997) on what it's like to navigate these primarily white academic spaces when your presence there is assumed to be unearned.
---
Anesthesia can help patients forget a disturbing memory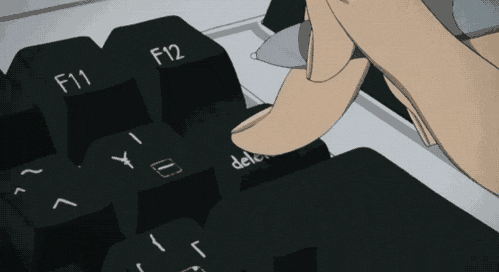 Giving patients an anesthetic can help them forget a disturbing memory, according to research published today in the journal Science Advances. It's the latest study to investigate the conditions that might prevent memories from sticking, and it could be a step toward finding a technique that helps people deal with harmful memories related to anxiety, trauma, or addiction.
---
Houston drag queen story time organizers quit after death threats from Loving Christians™
The organizers of Houston's Drag Queen Story Time project are calling it quits after intimidation and death threats by conservative Christians and nonstop harassment by a religious right leader. Earlier this year, an armed man burst into a Houston library and was arrested after he refused to leave.

Directors Trent Lira and Devin Will wrote a piece for Houstonian that describes the hell they've been going through since a local news report spotlighted the children's reading initiative and why they've decided to "step aside."
---
Lesbians are also being killed in Chechnya and 'no-one seems to care'
A lesbian who escaped the 'gay purge' in Chechnya has bravely shared her story, even though it could get her killed.

The woman – who remains anonymous for her safety – shared the horrors of growing up LGBTI in Chechnya and how she wasn't even safe from her own family.

In early 2017 the world started learning how Chechnya – a region in the north Caucasus of Russia – had started rounding up, detaining, torturing and executing men because of their real or perceived sexual identity.

But in 2018 Chechen authorities turned their sights onto lesbians and trans people.

'In two years, we were approached by 37 girls who position themselves as lesbians, and two transgender women from the republics of the North Caucasus,' said Igor Kochetkov, head of the Russian LGBTI Network.

'Also in 2018, we began to receive reports of girls being detained by the police on suspicion of homosexuality. According to reports from Chechnya, there are girls among those detained in December to January.'

Chechen authorities denied the claims, saying gay people don't exist in Chechnya.
---
Robotic Pets Are Helping Dementia Patients
Video.
---
The word, "Crazy" is thrown around quite a bit in our American society.

Hollywood movies depict depraved serial killers with a perceived mental illness, murdering scores of innocent (Typically neurotypical protagonists)

The entertainment industry seems to have quite a hold on many different labels of people, and people living with mental illness are not disqualified from that.

For instance, I was diagnosed with mental illness back in 2004 and it changed my life for the worst. I lack energy, I get depressed, I have trouble finding and keeping work, and the majority of my time goes into writing and keeping up with mental health appointments. But back to the point, I have never even hit anyone in my life, and I know scores of others living with mental illness who are the most compassionate people I've ever met. Hollywood has a way of playing on ignorance, and judging by comments left about films like these, our culture is very ignorant about mental health/mental illness.
---
Justices reject B&B owner who denied room to gay couple 
The U.S. Supreme Court on Monday left in place Hawaii court rulings that found a bed and breakfast owner violated the state's anti-discrimination law by refusing to rent a room to a lesbian couple.

The justices rejected an appeal from Aloha Bed & Breakfast owner Phyllis Young, who argued that she should be allowed to turn away gay couples because of her religious beliefs.

"Mrs. Young will rent a bedroom in her home to anyone, including those who are LGBT, but will not rent to any romantic partners other than a husband and wife," her attorney, James Hochberg, said in a statement. "This kind of governmental coercion should disturb every freedom-loving American no matter where you stand on marriage."
A transitional home forced out a lesbian couple, citing their Catholic funding
---
Rate of young people hospitalized for mental health issues soared 28% in 4 years - and suicide-related ER visits doubled
The number of young people visiting US emergency rooms with psychiatric problems is rising, driven largely by a surge in teens and minority youth seeking urgent help for mental illnesses, a new study suggests.

Between 2011 and 2015, there was a 28 percent increase in psychiatric emergency department (ED) visits among young people ages 6 to 24, the study found.

Visits spiked 54 percent for teens, 53 percent for African-American youth, and 91 percent for young Hispanic patients.

Suicide-related visits climbed more than two-fold during the study period.
---
Florida woman ends up violently arrested after calling 911 for help 
An officer with the Miami-Dade Police Department has been relieved of his duties after he was seen in a video posted on social media throwing a black woman to the ground and then forcibly arresting her after she called 911 to report her neighbor had allegedly pulled a gun on her.
Man claims he was racially profiled at movie theater showing 'Captain Marvel'
---
Giving Parents Therapy Can Help Their Anxious Children
On March 13, the New York Times's Upshot published results from a survey on parenting that found that moms and dads are still very involved in aspects of their grown children's lives.

76 percent of parents "reminded their adult children of deadlines they need to meet, including for schoolwork," 74 percent "made appointments for them, including doctor's appointments, 15 percent "called or texted to make sure they did not sleep through a class or test," while 14 percent "told them which career to pursue." This kind of parenting can backfire, the article wrote, "by leaving young adults ill-prepared for independent adult life."
---
Donald Trump Not Immune From 'Apprentice' Star's Defamation Lawsuit, NY Appeals Court Rules
According to today's opinion, Trump's contention that he doesn't have to face Summer Zervos' lawsuit while in office conflicts with the fundamental principle that the United States has a "government of laws and not of men."
In a lengthy decision of great significance, a New York appeals court has affirmed a decision that President Donald Trump must face a defamation lawsuit brought by season-five Apprentice contestant Summer Zervos.

The dispute arose after audio was published of Trump boasting to Access Hollywood's Billy Bush about grabbing women's genitals. As Trump was under fire for his comments, Zervos came forward to accuse him of kissing her twice in 2007 and attacking her in a hotel room. "I never met her at a hotel," responded Trump, who would also counter allegations from his accusers as "100 percent fabricated and made-up charges, pushed strongly by the media and the Clinton campaign."

Zervos alleged in her lawsuit that she was branded a liar.
---