All Posts Tagged as 'Relationships'
Welcome to Errattic! We encourage you to customize the type of information you see here by clicking the Preferences link on the top of this page.
Sex Education (2019-)
Its second season gained confidence, borrowed too many scenarios from prior shows without adding a twist of their own and blended too much do goodness and sentimentality. Almost every love relationship arc included a threesome and every reality was punished. Aimee's bus dilemma was its strongest but it should have questioned whether it was a big deal because the friends made it so. The actors and the education are still on point but I believe the show traded in its balls for eggs.
24-Jan-2020
Misfits auditing, recognizing, practicing and adapting. When the concept grows on you, it tugs in all the right places.
25-Apr-2019
---
Church of England: Sex Is OK Only in Heterosexual Marriage
Sexual activity is only acceptable within the marriage of a man and a woman — so says a new document issued by the Church of England.

That's not a new stance for the church, which is considered the mother church of the worldwide Anglican Communion, of which the much more liberal U.S. Episcopal Church is a member. But the Church of England is putting out the guidance because the British government has made civil partnerships, which are not quite equal to marriage, available to heterosexual couples, The Guardian reports.
---
Why Does It Feel Like No One Wants To Commit? The Answer Is Simpler Than You Think
Dating is more complicated than ever right now: You can be Gatsbyed, breadcrumbed, and ghosted by your Tinder match... all in the same week. And even when a great first date gives you butterflies, knowing what to do next can be confusing AF. Luckily, in Elite Daily's series, We Need To Talk, our Dating editors break down the latest terms, trends, and issues affecting your life with their own hot takes to figure out how to navigate finding love in a world that changes faster than you can swipe left.

PSA: "Commitment" is not a dirty word. Whether the person you're talking to is "sooooo busy with work" or "honestly not looking for anything serious right now," it can feel like there's an endless list of reasons no one wants to define the relationship, and an endless number of people who will lead you on, only to break your heart. Asking someone whether or not they want to commit to you can be more nerve-wracking than interviewing for your dream job and waiting on pregnancy test results combined, and it can make finding an exclusive relationship feel next to impossible. The good news? It's not just you, and contrary to popular belief, casual hookup culture isn't the only thing to blame.
---
I Live With Six Brothers. I Have Sex With Two of Them. It's Fine, They Know.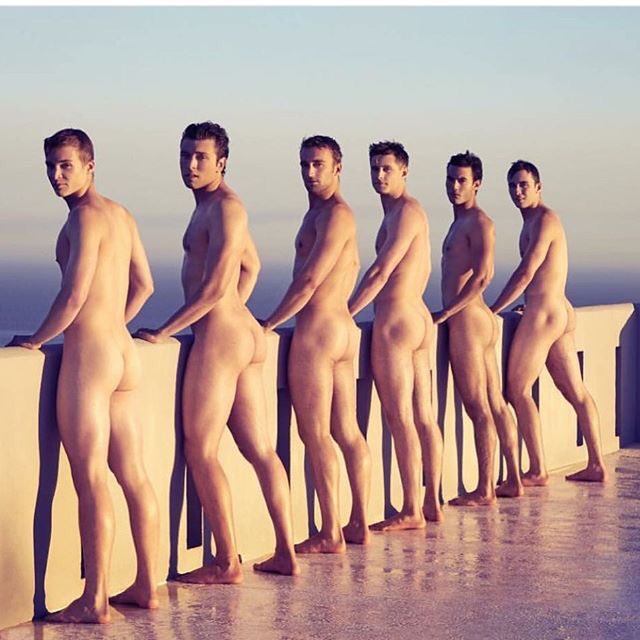 Dear How to Do It,

I (a man) live in a large house along with six brothers, all adults and close to each other in age, two of whom I am having sex with. I am naturally much closer to them than the other four. "Yarin" and "Ferdinand" are both fully aware that I have sex with both of them. With the exception of occasional flares of jealousy on Ferdinand's part (based in insecurity; we're working on it), it seems to suit all of us very well. The house we share the rent for is large enough that I'm sure the other four brothers don't know about the sex.

The problem is that I don't know what to call this arrangement, even to myself. I'm often uncomfortably aware of just how unconventional it really is. When with one or both of them in public, I don't know how to answer when people ask what Yarin and/or Ferdinand are to me. Yarin usually answers that we're friends, which I don't mind. Ferdinand has brazenly answered that I am his boyfriend whom he shares with his brother, which I DO mind. That part isn't anyone's business! Ferdinand is somewhat hurt by this, as he is openly affectionate with me in public and expects reciprocation, but I'm a quiet person, while there are Mardi Gras parades more reserved than Ferdinand. My sex life is absolutely not the business of random strangers. Should I follow Yarin's lead and just say we're friends? And can I tell Ferdinand to cool it in public?

—Oh, Brother
---
Two Houses Is Better Than a Divorce
Getting married is like voluntarily committing oneself to ride a tandem bike forever with no real destination. When one person gets tired, the other has to pedal harder or the entire operation collapses, and most divorce proceedings are just both partners yelling that if the other had pedaled hard enough then the bike would still be moving. Perhaps the appeal of living apart together (LAT) is avoiding this pressure for married couples to constantly synch up and operate in tandem rather than operating as separate entities that come together when it suits. LAT seems like an ideal solution for many of the problems that arise over the course of a marriage, affording the opportunity to be responsible for one's own bike without having any reason to critique anyone else's peddling.
---
The more things in common the better the match... the more things you hate...the stronger the marriage. Why do we spend so much time on an elongated list of emptiness when the short one is funnier and faster.
17-Jan-2020
---
An open relationship means you still have one primary partner but both can have other sexual partners. Polyamory means you have multiple relationships that are both emotional as well as sexual. There is no primary.

I grew up like you. Thinking you find your "one", exchange vows, make babies, and live happily ever after. This person is your best friend and soulmate. Your forever and one and only. This is what love looks like and what everyone wants.

If I look at this through a biological lens, we are not designed to be with one person forever. That is a social/societal construct with a shame fence that keeps us from straying. Our bodies crave diversity. We are curious creatures. We have fantasies and imaginations. We are hardwired this way.

My conclusion with "the obvious."
---
We are the most swingingest and the most jealous.
16-Jan-2020
---
An art professor beat her colleague with a poker after confessing unrequited "love" for the woman 
Rie Hachiyanagi, a 48-year-old art professor at Mount Holyoke College in Massachusetts, has been charged with attempting to murder an unnamed female co-worker over the age of 60 with a rock, a fire poker, and garden shears after the colleague didn't return Hachiyanagi's romantic advances. The alleged attack occurred in the early morning hours of Christmas Eve.
Kentucky judge accused of having a threesome in the courthouse
Priest removed from ministry after he was busted taking "disturbing" pics of high school wrestlers
---
Tweet on the Struggle of Growing Up Queer Goes Viral
"Queer people don't grow up as ourselves, we grow up playing a version of ourselves that sacrifices authenticity to minimise humiliation & prejudice. The massive task of our adult lives is to unpick which parts of ourselves are truly us & which parts we've created to protect us," he wrote on Twitter.
---
Lost In Space (2018-)
Season 2 served so much syrup it almost drowned the pancakes. The Robinson's catastrophe meter wriggled so much I wondered why they're not in pieces. Am I supposed to notice that the robot has a big ass? The action rumbles, throttles and shakes you down. Big-screen treatment for a TV mindset. Dr. Smith is a hoot bitchier, the actors are scratching their posts and I'm still in.
05-Jan-2020
Even though the orangutan inspired robot invalidates its predecessor the show succeeded in modern interpretation. There's papi squish, mama force, baby hutzpah and multicultural opportunity. Constructive sci-fi action and Parker Posey's iteration of Dr. Smith as the ultimate lying bitch are its standouts.
29-Jun-2018
---
Straight couples who live together before marriage may be less sexually satisfied
More couples are choosing to test the waters before saying "I do" than ever before, foregoing some of the marriage traditions of the past, like waiting until after the wedding to move in together.

While some relationship experts applaud the trend as a healthy step before marriage it actually may not be great for your sex life.

A recent study published in The Journal of Sex Research found that straight couples who lived together before getting married reported having less sex in the first year of marriage and lower rates of sexual satisfaction overall than those who did not.
---
Baton Rouge Teenager Arrested for Allegedly Ripping Boyfriend's Testicles
A Baton Rouge teenager has been arrested for allegedly ripping another man's testicles during a fight, the local CBS-affiliate reports.
---
Racism is already mainstream – soon it might be the norm
Was it the whipping up of white working-class voters in Trump's election campaign? Or the toxic debate around immigration during the Brexit referendum? Or was it as early as the birth of social media, when a platform was handed to racists? However it happened, public discourse around race in the last decade slowly morphed from polite political correctness and justified outrage at even a hint of racism in public to a slow accommodation with extremist views on the far-right – setting up 2020 to be the year that the veil lifts altogether, finally normalising racism in ways that we haven't seen for decades.

Racism has long existed in politics and academia, and persists in structural discrimination and everyday bias. But the idea that the ideology driving racist actions and rhetoric should somehow be given space for discussion has only recently (re)gained currency. In recent years far-right intellectuals have subtly and skilfully changed the rules of engagement, arguing for "viewpoint diversity" in the disingenuous insistence that they have been unfairly silenced. They argue that racial differences are so profound that the mere presence of immigrants is damaging a country's genetic stock and cultural fabric.
---
Fleabag (2016-)
If you can make me laugh through a funk, you're a winner.
Andrew Scott's voice makes underwear blubber. His awareness at Fleabag's asides were adorably funny. The priest brought sexuality, abandonment, modernity and fulfillment.
Everything Olivia Colman touches is funny elite.
Brett Gelman is a slimelord.
Claire is whom I cheer for and Sian Clifford has achieved "great sparring partner status."
The writing is wicked, the ideas are bursting for the new age and it knows when to apply heart.
I wait for the day when Fleabag breaks down walls to give Ms. Waller-Bridge the legendary acting status she deserves.
(S2E3 was responsible for my LOLs. Award drama was priceless.)
29-Dec-2019
When they express heart over hate, it soars.
10-Dec-2019
I can't imagine a more wicked performer to bitch about life and eviscerate men.
09-Dec-2019
---