All Posts Tagged as 'All Rights'
Welcome to Errattic! We encourage you to customize the type of information you see here by clicking the Preferences link on the top of this page.
Trump administration removed LGBTQ protections from Department of Interior guidelines
During the Obama administration, that list was "race, color, religion, gender, sexual orientation, age, or disability."

The words "sexual orientation" were crossed out in red in a draft of a letter obtained by the HuffPost that was sent by then-Deputy Interior Secretary David Bernhardt in August 2017.

The organization Friends of the Earth obtained the letter through a FOIA request.

A spokesperson for the DOI said that the words "sexual orientation" are not necessary in the expression and are already covered by the word "sex."

"Per the Equal Employment Opportunity Commission, under Title VII the term 'sex' includes gender, gender identity, transgender status, sexual orientation, and pregnancy," the spokesperson said, calling the elimination of the words a "non-story."
---
Post Traumatic Slave Syndrome: America's Legacy of Enduring Injury and Healing (PTSS) is a 2005 theoretical work by Joy DeGruy (née Leary).[1][2] PTSS describes a set of behaviors, beliefs and actions associated with or, related to multi-generational trauma experienced by African Americans that include but are not limited to undiagnosed and untreated posttraumatic stress disorder (PTSD) in enslaved Africans and their descendants.[1]

PTSS posits that centuries of slavery in the United States, followed by systemic and structural racism and oppression, including lynching, Jim Crow laws, and unwarranted mass incarceration, have resulted in multigenerational maladaptive behaviors, which originated as survival strategies. The syndrome continues because children whose parents suffer from PTSS are often indoctrinated into the same behaviors, long after the behaviors have lost their contextual effectiveness.

DeGruy states that PTSS is not a disorder that can simply be treated and remedied clinically but rather also requires profound social change in individuals, as well as in institutions that continue to reify inequality and injustice toward the descendants of enslaved Africans.

DeGruy holds a Bachelor of Science degree in Communication, a master's degree in Social Work, a master's degree in Clinical Psychology, and a Ph.D. in Social Work Research. She teaches social work at Portland State University and gives lectures on PTSS nationally and internationally.
What is 'Post-traumatic slave syndrome'?
---
Arizona's ballot rules overturned on grounds they discriminate against minority voters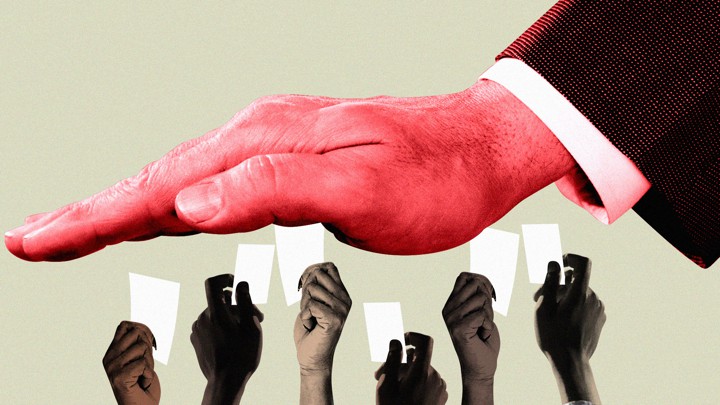 A divided federal appeals court Monday overturned election rules in Arizona that the court said discriminated against Latino, African American and Native American voters.

Ruling in favor of a challenge brought by the Democratic National Committee, the U.S. 9th Circuit Court of Appeals struck down an Arizona requirement that ballots cast in the wrong precinct must be discarded and a state law that made it a crime for someone to deliver another person's ballot to a precinct.

"For over a century, Arizona has repeatedly targeted its American Indian, Hispanic, and African American citizens, limiting or eliminating their ability to vote and to participate in the political process," Judge William A. Fletcher, a Clinton appointee, wrote for the majority.
---
Calls for 'virginity repair' surgery to be banned
Campaigners are urging the government to outlaw "virginity repair" surgery.

Many Muslim women risk being outcast, or in extreme cases killed, if their spouses or families discover they have had sex before marriage.

And some are opting for a medical procedure in which doctors restore a layer of membrane at the entrance to the vagina.

But there are concerns a ban would increase the dangers to Muslim women by driving the procedure underground.

Vagina rejuvenating therapies 'pose serious risk'

The rise in women seeking a perfect vagina

Guidelines from the General Medical Council (GMC) state a patient's consent to undergo a procedure should come into question if it is suspected of being "given under pressure or duress exerted by another person".
---
There Is No Such Thing as 'Equal but Different' Gender Roles
Religious groups are often at the forefront of upholding gender as predetermined and loaded with a set of immutable obligations. Seemingly in response to pressure to ratify the Equal Rights Amendment in Utah, the Church of Latter-Day Saints this month produced a statement regarding Mormons and feminism that echoes Schlafly's concerns about upholding gender roles:

"Gender is an important part of who we are?—both before, during, and after this life. Men and women are equal?—one is not superior to the other. They are also different, with different roles within a family."

What the statement doesn't say is that these "different roles" in a religious context are generally that of executive and manager, with men as head of the family, overseeing all executive decisions, and women as coordinators, taking on the work of implementing those plans on a day-to-day basis. Anyone who has ever worked in an office understands that those roles are not equal and recognize this language as the same a CEO uses when insisting that every employee is valuable. What the boss isn't saying is that some employees are absolutely more valuable than others and the entire corporate system is built around a hierarchy in which respect very often only flows upward. Erasing gender lines differentiating those in charge from those taking orders overthrows the entire system, and even criticism insisting that women are already equal and don't really need these protections reads as fearful of what happens to the hierarchy if we remove dividers we've created between the roles of women and the roles of men.
---
Uber driver tells gay men to stop kissing: "I'm a Christian!"
An Uber driver asked two men to stop kissing in the back of her car because of her Christian faith.

One of the passengers, Finn Davies, had attended a birthday party on Saturday night at his friend's home in London, where he met and flirted with "a handsome man" who it turned out lived in the same direction as he did.
---
'Physically assaulted by a teacher': 6-year-old boy's family demands answers
A 6-year-old child was allegedly grabbed by the neck and thrown to the floor by his own teacher in the middle of the day at school and now his family is demanding answers.

Monique Alexander says that her son, 6-year-old Chance Hill, can be a handful to take care of sometimes but that what allegedly happened to him at Butterfield Ranch Elementary School in Chino Hills, California, at the hands of his own teacher is unacceptable.

"The principal called me, around 2:30 (p.m.), and said your son was physically assaulted by a teacher, and another one of the teacher's peers witnessed it," Alexander told ABC News' Los Angeles station KABC during an interview.
---
Gay teen found shot to death in possible hate crime but his family says police are biased 
The family of a gay teen who was killed in Louisiana is asking for the federal government to get involved because they believe he died in a hate crime.

Ja'Quarius Taylor's mother noticed that her 17-year-old son was missing on the morning of January 12, so she called the police.

The Washington Paris Sheriff's Office says that Taylor, who was a senior at Varnado High School, was shot to death near a lake in Washington Parish in southeastern Louisiana, and someone who was at the lake to check water levels found his body and called 911 about an hour after his mother noticed he was missing.

Now his family is speaking out and asking the federal government to get involved. In a statement released by their attorney, they said they want the FBI to help with the investigation because they believe Taylor was killed in an anti-gay, anti-black hate crime.
Gay couple stripped & beaten by taxi drivers want justice
Gay Louisana Teenager Tied Up And Shot In Possible Hate Crime
NYPD investigates alleged subway assault on trans woman as possible hate crime
---
Kobe Bryant Takes One Big Leap for the NBA on Gay Slurs
The major sports leagues don't have the best reputation when it comes to gay players in the locker room, or gay slurs on the playing field, or much of anything with gay rights these days, really. But Kobe Bryant, in a sudden reversal for himself and perhaps a growing trend for stars in the notoriously conservative NBA, may have single-handedly changed that. In the early hours of Monday morning, in the shadow of the Grammys on Twitter, as all-star week began to bring the spotlight back to his league, the outspoken Laker chastised two fans for using "you're gay" as an insult in at-replies to the newfound Twitter favorite.
---
LGBTQ people suffer when religion & government mix
A pair of recent decisions from two of the southern federal Circuit Courts of Appeals should be alarming us all. Instead, they're only alarming a handful of us – because, overall, our community still clings to the inexplicable belief that religion can be our friend or, at least, a friend that we will be able to use to defend ourselves from certain others who also claim religion to be their friend.

Of the two recent decisions, only one has a direct LGBTQ component. Even so, it is truly difficult to say which one is the more disturbing, though the non-LGBTQ one, United States v. Brown, probably deserves the nod.

The Brown in question is Corrine, a former member of Congress from Florida, convicted on a slew of counts, the specifics of which are strangely irrelevant for purposes of what makes one of the opinions in her case problematic.

What does matter is that she was convicted by a jury. On appeal she took issue with the trial court's decision to not allow "Juror 13" to contribute to rendering a verdict.

Shortly after deliberations began, "Juror 8" informed the judge that "13" had said, "A Higher Being told me Corrine Brown was Not Guilty on all charges" and that he "trusted the Holy Ghost."

Do those sound like the words of someone who is going to make a decision based on earthly evidence?

What the LGBTQ community has never learned is that, when religion merges with government and science is reduced to having no more standing than faith, our religions and faiths and beliefs (or lack thereof) will never be recognized when they conflict with the particular religion and faith and belief of those who have seized power – legitimately or otherwise.

Once religion enters the government picture, everyone loses – at least everyone not sitting at the table of power.
---
Church of England: Sex Is OK Only in Heterosexual Marriage
Sexual activity is only acceptable within the marriage of a man and a woman — so says a new document issued by the Church of England.

That's not a new stance for the church, which is considered the mother church of the worldwide Anglican Communion, of which the much more liberal U.S. Episcopal Church is a member. But the Church of England is putting out the guidance because the British government has made civil partnerships, which are not quite equal to marriage, available to heterosexual couples, The Guardian reports.
---
The safety tips every LGBT+ person should act on before they travel
LGBT+ people love to travel but many of us don't know how to stay safe and avoid problems.

Here is the travel safety advice you need for trips all around the world.

Whether you are a lesbian, gay or bi single or couple, an LGBT+ family, or a trans, intersex or non-binary person, there are particular tips that can help you.

Countries that criminalize gay sex
Currently 70 countries criminalize homosexuality. But those that do vary wildly.

About a third only technically criminalise sex between men. The remainder make same-sex acts between all genders illegal.

Some enforce the law, others ignore it. In most, the penalty is jail. In a handful it is a beating or the death penalty.

Notably, the letter of the law is often less important than police and social attitudes. For example, even where lesbian sex is technically legal, female couples may still face harassment.
---
Chick-fil-A's Last U.K. Location Shutters After Months-Long Protest
The last Chick-fil-A in the United Kingdom has flown the coop.

The restaurant, located in a Macdonald Hotels property in the Scottish Highlands, was controversial from its launch in October due to the fast-food chain's history of donating to anti-LGBTQ organizations.

Due to this problematic history, Scott Cuthbertson, an LGBTQ activist, had launched a petition calling for its closure, which quickly accrued 1,000 signatures.

Additionally, Patrick Harvie, the first out bisexual member of Scottish Parliament, called on a boycott of the restaurant among his fellow politicians, who often stay at the luxury Macdonald Aviemore Resort.
---
Do transgender athletes have an unfair advantage?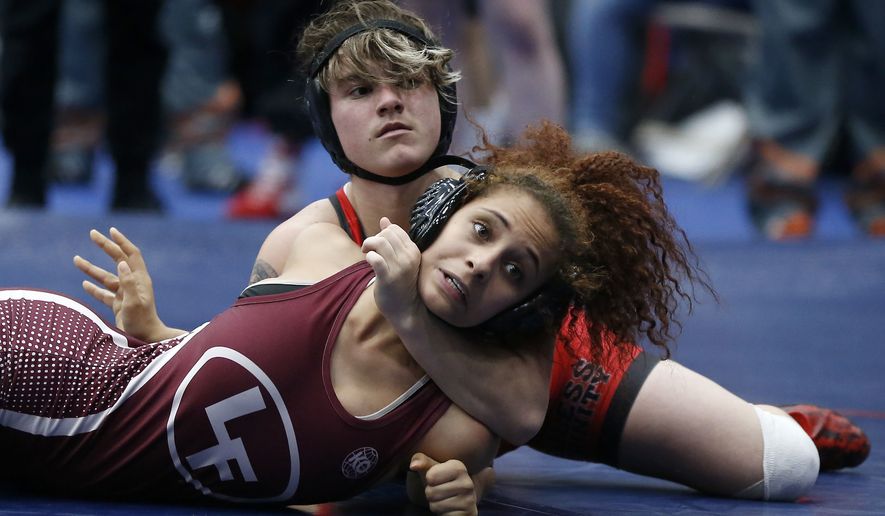 Does "science" show that transgender girls who compete as females in a sport have an unfair advantage?

That's the claim made earlier this month by a Tennessee state legislator who called for a law inflicting career-ruining sanctions on school officials who let trans-student-athletes compete in accord with their gender identities.

The proposal is neutral on its face: it would apply to both boys and girls. But the specter of trans girls (girls born as boys) gaining an unfair edge on "real" girls animates it and other proposals like it.
---
Socialism Will Not Cure LGBTQ Oppression
...a lot of LGBTQ people lately have taken to the media to say that socialism is the answer to LGBTQ oppression and all I can say to that is, "Bullshit." Every last bit of history proves otherwise. Now, I'm not arguing that socialism/communism is anti-LGBTQ, but it hasn't been the best system for LGBTQ people in all cases. Yet, neither has capitalism. In fact, the social progress of LGBTQ rights in different countries under different systems has been so haphazard that it's impossible to argue who has been better for LGBTQ rights. The only logical conclusion, and I know this may sound crazy to a lot of folks, is that somehow, and this is crazy, systems of economics and government don't actually have a lot to do with social values. In fact, and I may be going out on a limb here but I'm feeling crazy, it seems that governments and economic systems reflect what society values. Woah, mindblowing ain't it?
---