All Posts Tagged as 'All Rights'
Welcome to Errattic! We encourage you to customize the type of information you see here by clicking the Preferences link on the top of this page.
Racist abuse: footballers should boycott social media, says Phil Neville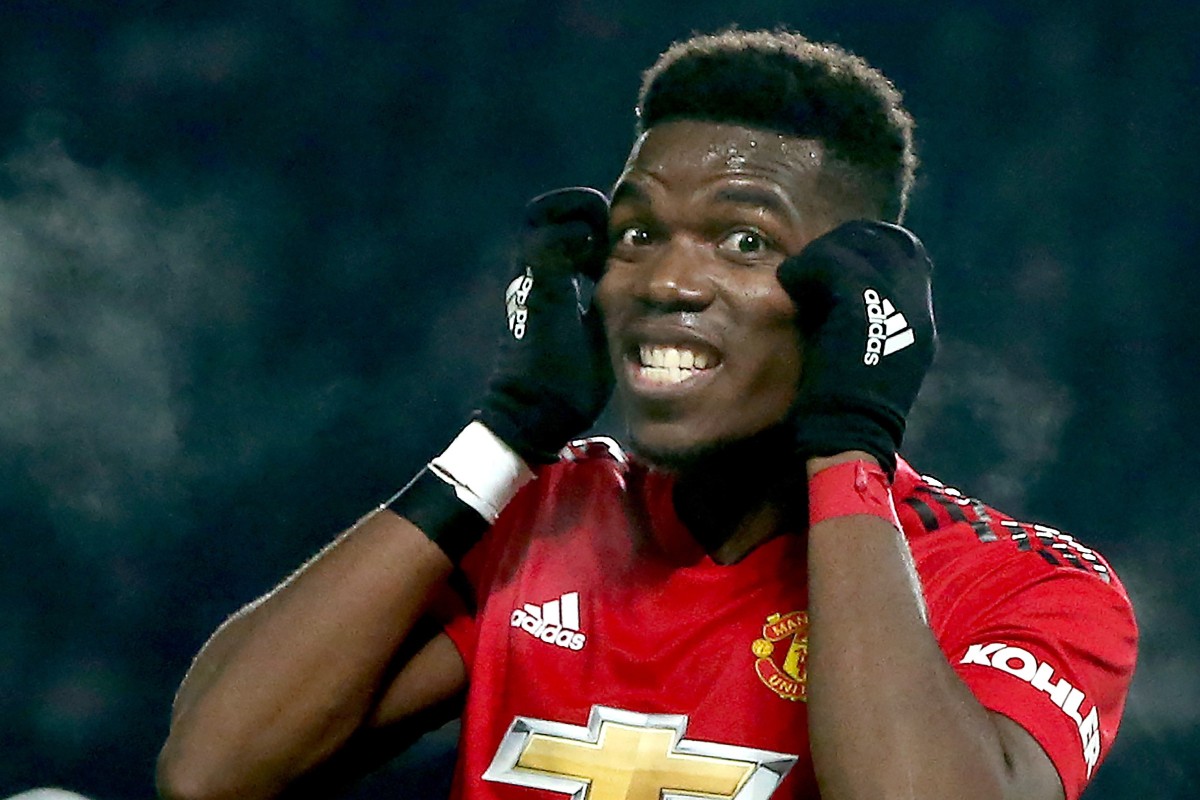 England women's manager Phil Neville said footballers should "boycott" social media to send a "powerful message" that abuse is not acceptable.

Neville's comments come after Manchester United midfielder Paul Pogba received racist abuse online having missed a penalty in his side's 1-1 draw at Wolves on Monday.

"We have to take drastic measures now as a football community. I've had it with my players on social media, the Premier League and the Championship have had it," said Neville.

"I just wonder whether as a football community we come off social media, because Twitter won't do anything about it, Instagram won't do anything about it - they send you an email reply saying they'll investigate but nothing happens.
---
Right to bare boobs: Topless advocates take battle to Supreme Court
A group of women are taking their mission to "free the nipple" all the way to the US Supreme Court, a report said.

The trio of New Hampshire women are asking the nation's highest court to strike down a ban on women appearing topless in public in the city of Laconia, arguing the ordinance violates the constitution by treating men and women differently, NBC News reported.

The legal fight began in 2016, when Ginger Pierro was arrested at a Laconia beach for performing yoga while topless
---
Mexican women are angry about rape, murder and government neglect — and they want the world to know 
Wearing green bandannas and dousing police in pink glitter, Mexican women on Aug. 16 staged a furious protest in Mexico City after a 17-year-old girl reported being raped by four police officers earlier in the month.

Officials have sent mixed signals about ongoing investigations of the case, and Mexico City Mayor Claudia Sheinbaum triggered fury among feminists when she said there would be no "fabrication of suspects."

The alleged police rape has hit a nerve in Mexico, where women face extremely high rates of violence and incessant catcalling.

Another teen girl was reported being raped by a Mexico City policeman days before the women's march, which drew an estimated 2,000 people and included both violent property destruction and wrenching tributes to Mexico's missing women and girls.

With 1,812 women murdered between January and July this year — about 10 a day — Mexico is Latin America's second-most dangerous country for women, after Brazil, according to the United Nations. More than 200 Mexican women have been kidnapped so far in 2019.
N.Y. Aunt Is Killed With Meat Cleaver by Niece She Took In, Who Also Raped Underage Boy
'Maybe someone will believe me': Nine new lawsuits allege sexual abuse by Boy Scouts leaders
---
Black housekeeper denied work because priest's German shepherd Ceaser is 'kinda racist'
The home of a Catholic priest was the last place LaShundra Allen ever would have expected to be denied work because of her skin colour, she said.

Allen, who is black, arrived with her white colleague the morning of May 3 for what was supposed to be her first day cleaning Reverend Jacek Kowal's rectory at the Catholic Church of the Incarnation in Collierville, Tennessee.

The colleague from the cleaning company who accompanied her, Emily Weaver, was quitting and came along to introduce Allen as her replacement.
But the women wouldn't get far. The secretary stopped them, Allen recounted, and said she would have to go ask Kowal if the new arrangement was OK.

The secretary soon informed them it was actually not OK – because of the priest's "racist" dog.
---
Airline crew allegedly refused to accommodate traveler with autism. Now, they've been grounded.
A man says crew members on a SkyWest Airlines flight refused to allow his brother with autism to sit near a family member Friday and walked off the plane, forcing all 75 passengers to deplane and board another flight three hours later.

Now, the crew, including the pilots, have been grounded while the airline investigates the incident.

Ayomide Isola, 23, was on SkyWest flight 3596 from Detroit to Houston with his mother, sister and 21-year-old brother, Tayo, who is nonverbal and unable to express himself. SkyWest is a connection carrier for Delta and other major airlines.
---
Ending the HIV/AIDS Epidemic Only Happens if Black America Leads
The underpinning of the administration's plan is the recent surveillance data that shows that 50 percent of the U.S. epidemic is in 48 counties, Washington D.C., and San Juan, Puerto Rico, and seven states that have a substantial rural population living with HIV. While there is no question that focusing on the jurisdictions with the highest HIV burden makes sense, we must ask if focusing on geography alone — the where — will unlock the mystery of ending the HIV epidemic.

But with 60 percent of the Black HIV epidemic lying within the aforementioned jurisdictions, can we end the HIV/AIDS epidemic without also focusing on the other W's, the who and the what?
---
Senator Sotto proposes to refer to LGBTQ+ members as 'homo sapiens'
Philippines Senate President Vicente "Tito" Sotto yesterday expressed confusion about the term "LGBTQIA" and proposed that instead of referring to members of the community as such, they should just be called "homo sapiens."
---
Indianapolis Catholic School threatened to expel a gay student for supporting LGBTQ rights 
Indianapolis Archbishop Charles Thompson, who ordered the mass firing of any teachers at the diocese's schools, also had no problem allowing school administrators to threaten a gay student with expulsion if he didn't stop speaking out for social justice.

The archdiocese has admitted it instructed all schools under its umbrella to immediately enforce all employment contracts – effectively a blanket order to fire any LGBTQ staff members. Over 70 schools in central Indiana are under the archdiocese's administration.

"To effectively bear witness to Christ, whether they teach religion or not, all ministers in their professional and private lives must convey and be supportive of Catholic Church teaching," the archdiocese said in a statement sent last week.
Trump's Latest Proposal Would Let Businesses Discriminate Based On LGBTQ Status, Race, Religion, And More
---
Knife waving man screaming antigay & racist slurs in barbershop shot by Palm Springs police 
A man who burst into a barbershop brandishing a knife and started yelling antigay and racist slurs was shot by police in Palm Springs, California. The unidentified man was transported to the hospital with non-life threatening injuries.

Officers originally were called to reports of a fight outside of a Bank of America, but learned that the deranged man had previously entered the nearby barbershop before patrons pushed him out and into the bank parking lot.
Anti-LGBTQ groups are funding the bigoted opponent of this trans legislator
One of the leading causes of death for young gay & bi men is police violence
DC police release photos of gang of men who attacked a trans woman in gas station lobby
Queer Middle School Teacher Rebuked for 'Gender Unicorn' Explainer
Republican official says the 'sin' of homosexuality kills gay men at age 42
Bus driver refuses to operate vehicle that 'promotes homosexuality.' Now he's not working at all.
Restaurant employees get $40k after nonstop antigay harassment by coworkers
---
After Ferguson, black men still face the highest risk of being killed by police 
Five years after Michael Brown's death in Ferguson, Missouri, launched a national conversation about race and police brutality, black men are still more likely to die by police violence than white men.

According to a study published this week in the Proceedings of the National Academies of Sciences, over the course of a lifetime, black men face a one in 1,000 risk of being killed during an encounter with police, a rate much higher than that of white men.
Interracial Family's Home Destroyed By Explosion In Apparent Racist Attack
---
Michigan police officer investigated, on paid leave after KKK items found at home 
A Michigan police officer is under investigation and on paid administrative leave after potential buyers of his property toured his home and found items inside related to the Confederacy and the Ku Klux Klan.

Robert Mathis, who is black, and his wife, Reyna, toured the home of Officer Charles Anderson, a member of the Muskegon, Michigan, Police Department. On the tour they were confronted with multiple Confederate flags, and a framed document in one of the upstairs bathrooms.

That old, yellow paper turned out to be an application to the Ku Klux Klan.
Straight Pride Organizer: 'We're a Totally Peaceful Racist Group'
Shocking video shows Florida cop shoving handcuffed suspect face-first into concrete wall
---
The Wing Founder Calls Out Gay Politician for Posting Shirtless Photo
One of the founders of elite women's club The Wing publicly criticized New York City's openly gay City Council Speaker for sharing a picture of a shirtless man on social media.

Audrey Gelman, who co-founded The Wing with Lauren Kassan in 2016, tweeted a screenshot of a recent Instagram post shared by Corey Johnson, who has served on New York's City Council since 2014 and as City Council Speaker since 2018.

Johnson's post, shared just after midnight on Friday, depicts an unidentified man who isn't wearing a shirt. [UPDATE: Johnson is dating the man in the picture, his office confirms.] Gelman tweeted her screenshot of the photo approximately eight hours later, calling out what she perceived to be a sexist double standard.

"Corey Johnson, the NYC Council Speaker, posted this photo on social media at midnight," Gelman wrote. "If a woman elected official did this, they wouldn't have a job in the morning."
---
New Jersey mayor calls LGBTQ rights movement 'an affront to almighty God' 
A New Jersey mayor called the LGBTQ rights movement "an affront to almighty God" at a town council meeting and warned that people who support "unrighteous laws" will be held accountable.

Barnegat Township Mayor Alfonso Cirulli, a former assistant principal, began Tuesday by condemning a state law that requires LGBTQ-inclusive material be taught in public school. He said the law "crossed over the line into absurdity" and politicians "have no right to promote the LGBT agenda."
NYPD Seeks Man Who Sprayed 'Kill The Gay Away' on Side of Building: WATCH
---
WOMAN THREATENS TO PEPPER-SPRAY MAN BECAUSE HIS DOG WASN'T ON A LEASH, QUESTIONS HIS CITIZENSHIP: 'ARE YOU FROM THIS COUNTRY?' 
A Massachusetts man has posted a video online showing a white woman threatening to pepper-spray him and his dog and asking "are you from this country?" because the animal was off its leash in a park.

The man, who asked to only be identified as Mohamed, recently moved to the Jamaica Plain area of Brookline, Boston. He posted the video of the woman confronting him on Facebook on August 5, where it has since been viewed more than 20,000 times.

"This happened today at a park in Boston because I didn't have my dog (who isn't bothering anyone) on a leash," Mohamed wrote. "She wanted to pepper-spray me, my dog and also sprinkled in some 'you're not from this country hope you got your paperwork' before she called the cops. Goes to show some folks really don't like us."

My 10-Year-Old Son Yelled 'Speak English!' To A Stranger
Partygoers wore blackface and colonial garb to an event -- at Belgium's controversial Africa Museum
---
A gang of men brutally beat a trans woman at a convenience store while the employee ignored her 
A transgender woman who works at a D.C. gay bar was brutally attacked and robbed at a convenience store. Alicia Love is a manager at the D.C. Eagle and she has performed in drag shows around the city.

Last Friday, after getting off work at 3 a.m., she went to a Citgo gas station to get a snack. As she was walking, a group of men shouted slurs at her.

"As I'm going to the gas station I walked past a group of seven guys and they were calling me names like tranny, he-she, faggot," she told the Washington Blade. "I ignored it and I stayed focused on where I was walking."

But she saw that she was being followed. Then the men approached her.
Lesbian couple beaten in the street after they refused to let straight men 'join' them
---