All Posts Tagged as 'World'
Welcome to Errattic! We encourage you to customize the type of information you see here by clicking the Preferences link on the top of this page.
Research Shows High Prices Of Healthy Foods Contribute To Malnutrition Worldwide 
First global examination of affordability of both healthy and unhealthy foods shows prices matter for diet and health outcomes

Poor diets are the now the leading risk factor for the global burden of disease, accounting for one-fifth of all deaths worldwide. While the causes of poor diets are complex, new research finds the affordability of more nutritious foods is an important factor.

A new study by researchers at the International Food Policy Research Institute (IFPRI) is the first to document that the affordability of both healthy and unhealthy foods varies significantly and systematically around the world. The study also suggests that these relative price differences help explain international differences in dietary patterns, child stunting and overweight prevalence among adults.
These Horrible Portion-Control Plates Are a Symptom of a Bigger Problem
---
Texas Gov. Celebrates Signing Antigay Legislation With Chick-fil-A
Last month, Texas Gov. Greg Abbott signed what was dubbed the essentially anti-LGBTQ "Save Chick-fil-A" bill into law. If it weren't enough that Abbott signed the bill over a month ago, late last week he thumbed his nose at LGBTQ people even more and participated in a TV ceremony celebrating the bill's signing while he and his team were surrounded by Chick-fil-A food and beverages. He then tweeted the moment out to his supporters.

"No business should be discriminated against simply because its owners donate to a church, the Salvation Army, or other religious organization," Abbott said.

"No business should lose a government contract because of their religious beliefs. The save Chick-fil-A legislation that I'm about to sign is a victory for religious freedom in Texas."
Dominican man launches legal case against country's anti-gay laws
Man who threatened to kill kids & gays at San Diego Pride is also a repeat bank robber
---
Students win court case against school that suspended them for wearing rainbow clothes
South Korean students attending the Presbyterian University and Theological Seminary have won a court battle after the university suspended them for wearing rainbow clothes.

The students were initially suspended last year, after they wore rainbow clothing to a university chapel on International Day Against Homophobia, Biphobia, Intersexism and Transphobia.

The students wore the clothes to show their support for the LGBTQ community. However, the university was worried it would be seen as endorsing homosexuality, so they suspended the students.
---
Alcohol tainted with methanol suspected of killing at least 19 people in Costa Rica 
Costa Rica has issued a national alert about tainted alcohol after 19 people were confirmed to have died over the past few weeks from methanol poisoning. The government says several alcohol brands have been tainted with methanol, a poisonous alcohol found in solvents and antifreeze.

Since early June, 14 men and five women across Costa Rica have died from methanol poisoning, according to the Ministry of Health. They ranged in age from 32 to 72. Seven of the deaths were in the San Jose province, which includes San Jose, the most populous city in Costa Rica.

The Ministry of Health said information on the deaths is "preliminary" and an investigation is ongoing.
---
Pet Dog Mauls Schoolboy In Park, 10-Year-Old Left With Deep Wounds 
A large dog attacked a 10-year-old schoolboy while he was walking in a park in Greater Manchester, England. The boy was mauled by the Doberman-like dog Monday.

According to local reports, the child was left with deep wounds across his back after being savaged by the canine. George Parker was found covered in blood and was rushed to a hospital. His mother, Catherine O'Neill, told the Sun that she was distraught after seeing her son was brutally attacked by the dog.

"He had blood marks all over him. He lifted his top up and I saw all the scratches and cuts," the mother told Manchester Evening News. "He said he'd gone onto the field and asked the owner if he was friendly. The dog was off the lead... The children said it was a black and brown dog. I phoned 101. He was crying and was upset. He was a bit quiet, which is not like George."

The mother also added that the owner of the dog left the scene when the attack took place, leaving her son injured. The 34-year-old expressed concern that the attack might make her son fear dogs for life.
3 Dogs Kill 8-Year-Old Boy After Escaping Home, Shot Dead By Police
Man Suffocates Neighbor's Pit Bull To Death In Front Of Owner
---
Tours canceled of Catholic priest who linked autism to homosexuality 
A Catholic priest who linked autism to homosexuality has canceled his upcoming Australian tour. Church authorities canceled his tours in Ireland and Canada also canceled his tours.

Father Dominic Valanmanal from India was scheduled to appear at a five-day retreat in the southern city of Melbourne.

Syro Malabar Eparchy of St Thomas the Apostle in Melbourne had planned to host the retreat. It announced the cancellation but did not give a reason for it.
Pastor said he was 'sucking demons' out of men he sexually assaulted
EXCLUSIVE: HOUSE REPUBLICANS ARE PRESSURING AMAZON TO SELL BOOKS ON GAY CONVERSION THERAPY
Christian dressmaker refuses service to lesbian couple, but offers to convert them instead
A man viciously beat a lesbian couple while calling one of women 'a dude'
First they burn the books. Then they kill people. History has shown us this repeatedly.
Magazine to give out 'LGBT-free zone' stickers to readers
---
Woman Burns Children Alive, Kills Self After Being Beaten By Husband 
A woman set her two children on fire before killing herself after her husband beat her up. The incident took place Wednesday in Ghaziabad, a city in the Indian state of Uttar Pradesh.

Police said the woman, in her 30s, poured a combustible liquid on herself and her two children. She then set herself and the young children on fire. While the woman and her 2-year-old daughter died, her 6-year-old son was able to escape and is currently being treated for burn injuries at a hospital.

Local police were informed about the incident by the neighbors. Police arrived at the scene and rushed the three people to the hospital where the mother and daughter were declared dead. Police officer Naresh Kumar Jadon said the boy was in very critical condition.
Man charged with killing girlfriend, 3 children in Georgia
Drunken Dad Arrested After Allegedly Throwing 5-Year-Old Son Into Ocean to 'Teach Him to Swim'
---
A YouTuber could face criminal charges after a picture he posted of a handwritten in-flight menu on Indonesia's flagship airline went viral 
A YouTuber could face criminal charges after his photo of a handwritten menu from his flight on Garuda Indonesia, Indonesia's flagship airline, was mocked online.

Rius Vernandes, who has 121,000 followers on Instagram and 500,000 subscribers on YouTube and often reviews flights, shared the image of the menu on his business-class flight on Saturday with the caption "The menu is still being printed sir," The Guardian reported.

The menu, written on a white piece of paper, showed options including beef steak and crème brûlée.
---
Georgia man dies in Dominican Republic, bringing US death toll to at least 10 
A Georgia man died in the Dominican Republic in March, adding to the list of U.S. tourists who have passed away in the Caribbean vacation destination this year.

In a statement sent Tuesday, the State Department confirmed to USA TODAY that an American citizen died there in March.

ABC News and Atlanta affiliate WSB-TV 2 report Tracy Jerome Jester Jr., 31, of Forsyth, Georgia, died on March 17 while vacationing with his sister, according to his mother, Melody Moore.

Moore told ABC she spoke to her son the night before he died and that he noted he drank a soda that tasted odd. The next day, her daughter called to say he was vomiting and complaining he couldn't breathe.
Delaware woman who says she was brutally beaten in the Dominican Republic sues resort for $3 million
---
Cambodia to send plastic waste back to the US and Canada
Cambodia has become the latest Asian country to reject shipments of waste sent to its shores by Western companies for processing.

Cambodian officials announced Wednesday that they were sending 1,600 tonnes of trash back to their source -- the United States and Canada.
---
Flying On My Own - Celine Dion
We (society) build them (heroes,) to knock them down.
16-Jul-2019
---
Teen girl allegedly knocked out after turning down stranger's advances 
A British teenager claims she was punched unconscious after telling a group of creepy strangers following her in the street, "I'm sorry, I'm not interested."

Gabrielle Walsh, 18, said she was with a male friend in the early hours walking home from a club in Manchester when three men approached them.

"I'd taken my shoes off and this guy came over and said, 'I like your feet'. I just said, 'OK,' and we tried to walk away," she told the Manchester Evening News, showing off her horribly swollen left eye from this weekend's alleged attack.

"They kept walking behind trying to talk to me. Eventually, I turned around and said, 'I'm sorry, I'm not interested,' " she claimed.
Giants' Kamrin Moore arrested for punching woman unconscious
Ex-cop claims co-worker raped and beat her for years
YouTube Star Ray Diaz Charged After Teen Girl Alleges He Sexually Abused and Beat Her
'Doomsday prepper' couple is accused of abusing two victims on their farm for years
Woman sexually assaulted at Glasgow's TRNSMT festival
When Does America Reckon with the Gravity of Donald Trump's Alleged Rapes?
---
He was beaten after being called anti-gay slurs. Now his picture is going viral. 
A gay man was was severely beaten by homophobic attackers, and a picture of his injuries is being shared widely on Facebook.

Ryan Williams, 22, said that he and his friends were going to a McDonalds in Preston, England, early in the morning this past Saturday when some people shouted anti-gay comments at them.

"There was a group of people nearby in the street and they started calling me and my friends gay," he told the Mirror.

"We went over and told them it's not okay to say things like that."

The other group of people didn't take kindly to being told to not be homophobic, so one of them hit Williams in the back of his head as he walked away.
A man cut off his gay son's earlobe to mark him as an 'abomination'
Queer teen murdered, partially decapitated in New York
Bullied gay teen convicted of manslaughter in Bronx school brawl
---
MILEY CYRUS WON'T HAVE CHILDREN BECAUSE 'THE EARTH IS ANGRY'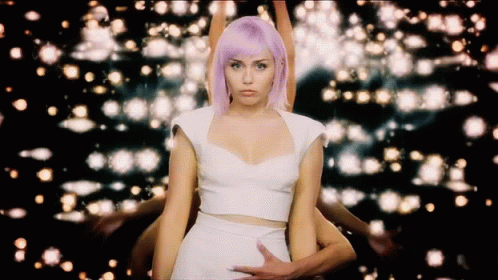 The "Mother's Daughter" singer said the planet has been depleted and that she will not have children "until I feel like my kid would live on an earth with fish in the water".

"We've been doing the same thing to the earth that we do to women. We just take and take and expect it to keep producing. And it's exhausted. It can't produce," the 26-year-old said. "We're getting handed a piece-of-shit planet, and I refuse to hand that down to my child.
---
A Bishop Wants to Solve Gang Violence by Spraying Holy Water from a Helicopter
The weather report in Buenaventura, Colombia, calls for thunderstorms this Sunday. That is a bit unfortunate, since it may prove tricky to differentiate between precipitation and holy water falling from the sky.

That afternoon, on the Lord's day of rest, Monsignor Rubén Dario Jaramillo Montoya, a Catholic bishop in the city, plans to hop in a helicopter and soak what he has described as crime-ridden streets with the blessed liquid. The ritual was set to be part of a religious feast celebrating Buenaventura's patron saint. But Montoya's real hope, he told a local radio station, was to "exorcise all those demons that are destroying our port."
---