TV Posts Tagged as 'Star Watt'
---
Rating key:
Welcome to Errattic! We encourage you to customize the type of information you see here by clicking the Preferences link on the top of this page.
Golden Bachelor, The (2023)
Daddy couldn't help himself from trying the new luggage he won on Let's Make A Deal. He showed Leslie how wires helped him move around the house and bestowed on Theresa, only sexual regard.
20-Nov-2023
Daddy gold was forced to walk and run, though I believe the run was CGI'd. Gerry was very vague when discussing how he felt about Theresa to her grandchildren and daughter. When he eye fucked Theresa's daughter she reacted like she liked it. I'm sure she wasn't listening to anything he was saying because he was saying that he wasn't in love with her mother. Either he let the cat out of the bag or he's a better actor than I thought. I ponder why Gerry is called Gary when it should be Jerry.
03-Nov-2023
Palmer didn't eyefuck anybody because he wasn't alone with them. Oh well, there's still paradise. Is the show on realtime? Do they walkie talkie what the public thinks to the producers? They made daddy walk. He only walked a few steps but every time he asked to walk a girl out he was holding on to them for dear life. When he opened the car door for a dumped, the producers rigged his suit jacket to hold him up. Good wire work. If talking about your ex on a first date is rude, why does it get a pass in old age? We found out that daddy is not made of gold, he bruises whenever a woman touches him. Maybe, she's made of fire.
27-Oct-2023
What pickle ball means: Age deteriorates the quality of the vegetable, but rarely causes them to actually become unsafe for consumption IMO. Pickling is used to preserve foods and in the environment of brine, they last pretty well forever. That said, the texture and flavorings are going to get funky after a couple of years.
20-Oct-2023
Whilst the ladies were slapping old man's balls our daddy gold was sitting. When he appeared on an ATV he sat throughout. He made out with any lips that came towards him, sitting down. The rose ceremony took much longer because daddy had to sit after every rose. He pretended to be a gentleman but we know the handicapped woman helped him walk out. That lady whose daughter was getting married as she was clapping balls didn't give two shits. Mother is not a title but an action. I'm sure the son-in-law was relieved she wasn't there to fuck up his wedding. Becoming ill was karma. Not telling women playing I've Never... that she was milk intolerant was like going to an orgy and having sex with everybody whilst knowing you have crabs. Captain Sandy with a wig has munched on ladies before but is a bottom, now. A judge Judy superfan told another contestant to ziploc her joy.
20-Oct-2023
I tuned in because I wanted to survey the old hunk. There is no way a 72 year old can look that good. He's handsome, a people pleaser, tastes like Spanish Fly and wants to fuck. He proved his age when it took him about twenty minutes to put on his shoes. Good editing. Wink, wink. There were no Goldiggers amongst the 20 but I noticed a few madams and ex whores. Including younglings would have created the tension women of that age experience. Most of the elder women were loopy, defining an era that's no longer safe. I like Ellen. I don't know why but I do. One of the women looked like Captain Sandy in a black wig, the Maude impressionist was kicked out, Jesse eye-fucked the bachelor and I felt grandpa's burden. Every time he votes out an eccentric aunt, America will judge him. "The man is dumping grannies!"
30-Sep-2023
---
S2. The series gains momentum for a purpose. Owen Wilson hates life more than ever. Ke Huy Kwan is a welcome addition that fits this universe. Miss Minutes is awesome. Jonathan Majors hits a bump. He thought he could make stammering sound normal, it failed. Someone needed to dress him up as Rama-Tut. The afterlife is explored by a vision that is the creator's own.
12-Nov-2023
S1E3. Even after 4 cups of coffee, I fell asleep. Is that old lady his girlfriend?
24-Jun-2021
Loki's Quantum Leap. Bewitched and I Dream Of Jeannie generated enough magic effects per episode to keep its fantasy alive. A lot of the effects weren't right but they kept trying until the magic was perfected. Loki used his magic to dry his clothes. Whoppee. Cheap Disney. It'd be nice if Loki could interact with our world but the writers' imagination don't fly that high.
17-Jun-2021
It elicited no words or thoughts from me. I appreciate that Tom Hiddleston did not swing the character of Loki towards Jerry Lewis caricature. Loki is a ridiculous puny god that whines about birthrights and shit. He's a loser tasked with saving the world to betray it. His life is as insignificant as his death. Hiddleston and Owen Wilson have chemistry but that's probably because Owen hates life. It's a mish mash of things that don't inspire me.
12-Jun-2021
---
Rifleman, The (1958-1963)
A postwar generation that fought the enemy to insure that cell phones and toilet paper made it to the future. Respect for the law and its protection kept western towns reposed and progressive. Strangers would stop by with stories of city worlds, vast education and diversity. The contemptible came to cause a ruckus, crush everyone's dreams and takeover. Guns were a man's best friend because it was a contemptible's only friend. Death was also scientific in a world with very little of it. The rifleman assisted the Marshall by keeping people in line with threats, assistance, charm, height, beauty, and death. Death was an acceptable occurrence to be respected and expected. Even, the kids were savvy to it. You kill an animal for necessity, not sport. Death happens esp. in this town. Daddy longlegs was a widower, a rifle expert with a sweet boy whose devotion to daddy went beyond the screen. They heightened the father/son duo by being super. Connor was classic cowboy. The rifleman had gun skills, was a jean god, made money after every kill and was a fair man that allowed no one to fuck with his kid. They tell stories beyond the shooting. It had a contemporary mindset and there were plenty of useful life-lessons. Responsibilities of gun ownership included, when to point, shoot, run or put them down.
09-Nov-2023
---
Gen V (2023)
The finale entered the Buffyverse and maintained its excellence. The massacre was surprisingly joyful. Creativity was active. The newbies accomplished. We like them, even the evil ones.
03-Nov-2023
I felt yesteryear's essence. When access is limited, you shoot for the heart. Creating superheroes with limitations makes them more susceptible to bleeding. Hurt is the crux of the Superworld because it is in every other world.The series mind-blows and sets the future of comicbook heroes by having heart, progressive CGI and identifiable respect.
22-Oct-2023
---
Jake Wheeler is becoming quite a twink daddy. Devon Evans is aging in reverse. He looks like a kid. Lexy is gutsy without a personal life to lift her up. Jennifer T. and Jennifer C. need to battle for best bitch titles. The writers toned down Jennifer's character and shenanigans and she beams because of it. Devon Sawa has the best character, up to-date. I kept seeing Sawa's name on the credits but couldn't match him to his character, until now. Wow. You mean he was the hot method actor who plays the President? He is as precise in his acting as the puppeteers were on Chucky. The lip sync is perfect, different movements are being explored and the bastard is as funny and wicked as ever. The focus of this season is The White House and aging. Love it!
03-Dec-2021
---
Fall Of House Of Usher, The (2023)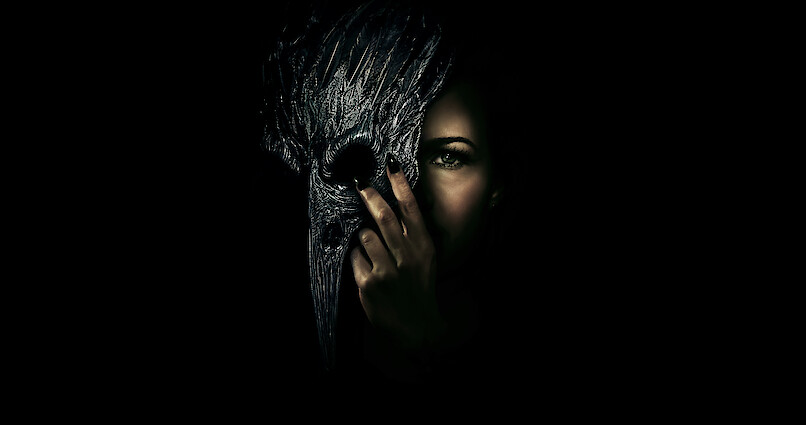 I understood the excuses but I didn't get the obscurity. The finale was a realization of how much of a merry-go-round the production put us through. The Final Destination kills should have ascended from that. When you add magic to horror it teeters on fanto realism. It made my head overload...with questions. Where was Lenore when daddy redecorated her mother's room? She asks to see her mom 5 days later? I believe one of the Dupin's got taller? Bless you, Sir Hamill. Once his character clicks we look forward to seeing him again. The mumbo jumbo accommodated what was easiest for the storytellers. The merry go round speeds up, there are few surprises but the cast and dialogue are superb. What fabulous creature is Gugino's character supposed to be? Is Pinhead her boss? I hope it's the girl one.
21-Oct-2023
SE5. There are so many crisp performances to marvel at. The story captivates but the horror aspect diminishes it. Whenever he gets a vision, we realize how the next victim will die. Stretching the story doesn't mean much if it once ended up in the trash because it contained too much information. The flashbacks are served nilly willy. The saboteur has no meaning but I love her. Poe's themes are observed but not acknowledged. When a creator succumbs to the title of the story he is manipulating things to fit not click.
20-Oct-2023
S1E2. Succession musical score adaptation is too blatant and soon to describe rich family hierarchy. The actors play it well but the characters are as interchangeable as their sexual proclivities. The scares are great ideas that are poorly executed. The mother's beginning is a testament of that. It should be scary but it's not, it didn't grip or create empathy. Flanagan name drops everything but the art he's pilfering. The story does not flatter Gugino and her character is beyond mysterious. I heard Hamill do a Joker laugh and I was amused. Flanagan still hasn't figured out how to shoot in the dark. The admirable parts are the ones created by accident.
19-Oct-2023
---
The half season was a trip down Xena memory lane without the charms of Xena, Gabrielle and or thrilling action. The action suffered from premature ejaculation. Over before it begins. GOT talk keeps reminding us how powerful Ciri is. Isn't three seasons enough time to finally see it and not constantly hear about it? I'd recast with more charisma and revamp with better professionals. Replacing just the main character is going to be wonky and talky and I want them all to feel as uncomfortable as I felt watching this season. I shifted interest in character to decipher if the actors really liked each other.
06-Jul-2023
S3E2. I'm savoring them/him. I hear GOT talk incessantly. That is not the cure for acceptance or sleepiness.
04-Jul-2023
S3E1: A toxic female can destruct a man's mythology but his heroism will reign supreme. Welcome back, daddy.
03-Jul-2023
Daddy dropped the hush a notch and it was sexy. A daddypalooza overwrote the overwrought female wokeness. The RPG "come to life" was fun. The mythology became a scientific equation instead of a scientific marvel. Can we find another solution to good girl being possessed by evil besides giving her a conscious? Bummer. Istredd. Boom! Dijkstra. Yes! Joey Batey. Lick, yeah! Neneke. Your highness. Daddy Supe speaks for itself. The females need more realism and the mythology needs better surprises.
27-Dec-2021
Daddy is something else but it was the ladies that kept me glued.
18-Jan-2020
Of course, I'm disquieted by the froggish whisper of the Witcher but he delivers comitted action moves and steady alpha charisma. Interspersed characterization maintains the show's freshness. (Is it part of its mythology that all pretty twinks get killed?)
15-Jan-2020
---
Black Mirror (2023-)
S6E1. Joan Is Awful is fun until buffoonery steps in. I refused to change my brain frequency to understand it. S6E2. Diversity appeared out of sorts in a Scottish mystery that was dull, basic and predictable. I couldn't wait for it to end. E3. Beyond the Sea. I didn't have to pretend my mathematical rationality was misfiring. Perfectly constructed and understandable. The actors leant it broadway huff and puff. The watts illuminated emotional longing. Aaron Paul had an opportunity to steal and he took it, succeeding in hosting more than one spirit. Josh Hartnett plugs sweaty emotion into an astronaut whose reason for life has ended. Kate Mara is an other. The era suits Mara and her beautiful chops. S6E4. Mazey Day. Resembling Brittney Spears is not reason enough to grant a stranger mercy. S6E5. Trash that you shuck out the window after inspecting it. Beyond The Sea was the exception to mediocrity. It was great.
18-Jun-2023
---
Superman & Lois (2021-)
Invisible sister jumped off the screen, again. I couldn't see her, at all. The Amazing Valdez returned. Him and Lana found the cure for teenage angst... slave wages. Clark giving Valdez a super flick was everything. I'm sure his ass tightened instantaneously. Peia's dilemma kept us interested, the cast blended more and Superman is a dick for allowing anyone to cut Lois' tits off. I thought about his explanation for not using alien tech to save his wife. It's a privilege of consequences. He shouldn't save anyone, then. Ever. It's the same type of interference. I think I fucked up the mythology for myself.
07-Jun-2023
A magic spell not concocted with superpowers. Lana Lang and Sam Lane hooking up. Yay!
10-May-2023
The episode where I lost respect for Superman. Bruno one upped Clark's manhood by giving a million fucks for his dying wife while the Supe has technology that can save his but wont. The boys care enough to do everything to save their mom but she's waiting for Superman to become one. Clark Kent has become background wallpaper. Is Sarah's first lesbian affair going to happen with that Beppo woman? Ack! I actually felt sorry for Lana. The Amazing Valdez was missing and the invisible sister went invisible again.
05-May-2023
S3E6. It wrung emotions that overwhelmed the mythology. It's a well liked family drama with hillbilly charm. Like an aunt. Superman has no concerns about Superboy except teaching him how to hide for safety. A teen with superpowers of mixed cosmic race has no sexual malfunctions, ever? The Kents just want to be part of the team (earth). The boring part. They finally gave Lois a good excuse to not put food in her mouth. Lana's invisible child is given an abandonment storyline so a Kent can inspire her quest to save the world in the future and because the writers couldn't write another male fucking thing. Why does someone always know where the missing kid might have gone? That rose faced lady bothers me. Erik Valdez is auditioning for Jimmy Oleson, undercover. Wow, he has massles. He's hyped as fuck. What an adorable prick. He's fucking the town crier and the person Lana and the kids are most likely to bump into and he doesn't give a shit. Out of respect, he should try finding his steady fucks out of town. Why didn't they shave Chad Coleman and make him Lex? Why does Clark act like he's getting fired at a button's notice? Dude, kill it. I know they're not as cute as those wolf fuckers but fuck that, go wild. Touch Lana's ex latin prick's ass and make them pop. Laser the buttons off the snitch's blouse as she sits by the prick and have Lana and the kids show up. If the Kents start wearing cowboy hats and line dancing we know the button has been pushed. What's ok for the Ewings on Dallas is off base for comic book heroes. We devoured the comic adventures because it allowed entry into a world where fantasy science could inspire the gifted to take on the fight, leave real life misery behind and take our imagination to justice. We watched Dallas because they were fun, conniving, evil, drunk, violent, cheating, thieving, dreaming and killing assholes, like our families without the luxury, class or survival skills. The show is homebound.
29-Apr-2023
S3E6. Clark goes to death therapy to support Lois. Clark summarizes that his chances of death are kryptonite based and the threat of it doesn't happen often. He doesn't understand why his super sperm didn't save her. It helped Lana and she became mayor of Toontown.
27-Apr-2023
Oh, no. Are they going to change the name to "The Women and Clark"?
23-Mar-2023
I smell a Lana & Lois season. They already found a way to have daddy Supe lapse into comas. Lana banned all Kent men from her lesbian daughter and herself. They are toxic. She would have banned her ex-husband too but he needs to pay her rent. Sometimes daddy Supe appears to be the same height as Lana.
10-Jun-2022
Jonathan didn't need to fashion a leather jacket and lace gloves to make us accept his coolness. A close up touch, a pre-alopecia treatment, a tattered t-shirt and some skinny jeans would have kept us onboard. Lois starves in both dimensions, Superman's crotch measures the same in every universe, Lana doesn't burst any bubbles in either, Lang's daughter pontificates lesbianism against a boy that fails in both dimensions. Old bitches are making it difficult for male heroes to survive.
07-May-2022
---
Danny Thomas Show, The (1953-1965)
There seems to be silence on the legacy of this classic sitcom. It started as Make Room For Daddy and mushroomed into The Danny Thomas Show. I saw all of the latter and only a handful of the other. The actress playing his wife, in the first half, had disdain for the man and it showed. Her composure did not scream nurturing, romantic or in love. Wrong place for the wrong actress. Danny played a version of himself. He was a singer/comedian who worked nightclubs. Jabbing at Danny's Lebanese culture was open, respectful and knowledgable. Lucy & Desi were his parents (friends) and Dick Van Dyke was his cousin (spin-off.) The show was blessed with energetic ideas, comic genius and non-stop showmanship. Danny must have learned how Lucy did it because he found his cute and sarcastic wit. Second wife was glamorous, vindictive, funny and hot. Marjorie Lord went shopping with Lucy Ricardo, cooked in fashion, got him in the mood and plotted her revenge in a very elegant and comical manner. The son is a scene stealer. Even when he made a mistake he diverted it with more funny. His adorability peaked in his tweens and crashed in his teens but he had a memorable run. Funny as fuck. The daughter was a prime teen that left before her character became unbearable. She had her moments. Louise was the household maid that was played by two elder pros. She got to hug white children, gossip with the wife, celebrate as a family member and sass the boss. A proud black woman. She isn't in all the episodes but the character remained til the end. The guest stars were numerous. The writers succeeded in incorporating them into strong storylines. The topics were basic, like feminism, how men can't do anything right, a woman can do anything men can do, a gift abolishes snarls and make-up sex is her way of accepting an apology. Penny from Lost In Space enters as a cute sister moppet that was supposed to bring adorability and sunshine. She was a work in progress. She laughs during line readings and when Mr. Thomas is doing his thing. She's cute and annoying. He was a great teacher, though. He hands a season to his working buddy and his domineering wife, played by the original Ursula from the Little Mermaid. It was an odd experiment giving supporting players full reign. They had to fill really big shoes and were no longer the sitcom air freshener. Ursula flopped around like she was getting paid to play charades on land. She was a bit too much. Danny was a ham. He sang in almost every episode. He shoved it down our throats but was so adamant and easy going that we learned to accept it and stopped praying that he didn't sing in the next episode. They had minorities galore and a successful run from the 50s through the 60s. Well-written, comical, consistent and timeless. One of a kind. Why don't we ever celebrate it?
06-Jun-2023
---
As soon as I confused the boyfriend with the main character, I booked. Dude, I thought his marks were fake. Wow, he looked better in the past. Boo, I just insulted a person. They were both lovelies. I was watching on a different wavelength. I didn't want to have to rethink my imaginary flashbacks. The lady in charge of investigation hinted that it was schlock anyway.
31-May-2023
---
Sticks were lit. Just when I thought someone needed to slap Greg, he gets into a brawl. Baby prince stays hurt because his stick is not invincible, it didn't absolve him from violence. Kendall conjured many joyous and catastrophic emotions impressively. It's all about Shiv. Bound by family and inheritance but destined to never ascend the heights of her brothers' success and doomed to feel cheated. The only thing she can own, with no help from her dysfunctional family, is how she wants to live. Mattson was a prickly genius. Mother In Charge was defiant in her opinions and uttered her lines like they were Mr. Freeze popsicles. The best way to deal with family angst is to join it, beat it or annihilate it. The series dealt with all of it. Even emotionally dead mother fuckers can teach you that.
29-May-2023
Roman broke his stick. Daddy Prince sat and ate his stick. Shiv grew a different kind of stick. Greg towering over Mattson made my stick hard. The boredom and responsibility of a funeral was deftly created. Everyone was pondering death or trying to ignore it. Shiv is most like her father.
22-May-2023
Shiv is an accomplice to earth's destruction. The reds are absolutely wrong about everything but are our only salvation. A parent's misery festers like a ghost. It clings to others but is disabled by future reference. I want to shove a stick up Greg's ass and lick his face. I want to pay Shiv to shove anything up Tom's ass. I want to lick daddy's supreme balls as he describes how it feels like to eat a bacon cheeseburger. Mattson is a foot in our mouths. Connor is on the list of ok must fucks. I hope it strangles us in the end.
19-May-2023
I give a fuck!
19-Apr-2023
S3. Daddy Prince of Darkness battles Daddy Succession Supreme. Every "fuck" made me hard, every "you" made me cum. Daddies were exploding beautifully. Women sewed their own armor. Shiv is beloved, mother is a cunt, Geri is the family dog, Roman is a mutt, Tom is bewildering, Willa keeps up, Connor won't give up, Greg is a kitten and Mencken is a game. The fight would add up to very little if the top masters didn't emote so precisely. Daddy Succession bleeds every decision to keep his dynasty and children afloat. All he wants is respect. Daddy Prince is impatient about the future. He wants to be woke, now, when it matters. Daddy S knows better. Daddy P always gets what he wants because Daddy S spoiled him. There is a study of art that defines Daddy P because of his intensity but when he calms and speaks his pathetic truth, we want to fuck him, again. Yes, his pathetic is even hotter than his cocky. It's called parenting. The writers convey our thoughts instead of our speak because, in reality, we can't do so. But we would like to. We are not animals in cages. You cage the word and the animal comes out. Let it speak. The show spoke, delivered whoppers, kept to its guns and secured a successful season.
20-Dec-2021
Daddy suffering (Ken) hijacked it with an hilarious rap and alpha domination. I like to hear Shiv, I like to say Shiv, I love to watch Shiv. Holly Hunter (Rhea) is the clamped whisperer. When she nips it she doesn't let go. Tom shreds himself to death attempting to bare the soul of a character that rarely sees it. Culkin plays his character like he has no dick. Funny. Nobody messes with daddy. Writers that want to keep their jobs and a production that keeps on pushing it. It consummates on a boat big enough to fit two Below Decks in it. It was all about respect.
08-Aug-2020
The best corporate fuckers on TV.
06-Aug-2020
A malted shake with only whipped cream. That's a lot of protein.
24-Jul-2020
S1E3 found daughters giving handjobs, alphas verifying status on staircases and daddies snapping their tongues. I am no longer floating, my feet are firmly planted.
18-Oct-2019
Exposing how the family dynamic exploit each other for success. The sticks have returned:
Brian Cox - daddy doesn't need a stick
Nicholas Braun (Greg) - he'll carry anyone's stick
Alan Ruck (Connor Roy) - he licks them
Kieran Culkin (Roman Roy) - he shoves them up his nose
J Smith-Cameron - she's not carrying anyone's stick
Jeremy Strong (Kendall Roy) - alpha in the making swings his own.
18-Oct-2019
---
Queen Charlotte (2023)
The garden starts to grow as soon as we catch a glimpse of it. Characters bloom, the younglings master the post artists and the older generation is A-list. Storytelling is compact with cultural explanations and detailed mystery comprehension. When things unravel they make sense. Young Charlotte trained smartly. Young Agatha was sumptuously gifted. She gave great face. Princess Augusta wrecked as an anti-villain. Young George was a beautiful broken piece of perfection. When he didn't move he looked like a doll. Young Brimsley was the cutest thing. He did not look like his future self because one is a pocket and the other is not but he was so squeezable that I thought the blonde semi-God didn't deserve him. Queen Charlotte: half of her title is fact. Diction was created so Lady Danbury can splatter it with harmony. Beauteous, courteous fiction.
19-May-2023
---
Finale. The actors excelled at enriching the light fantasy with light reality. The conversations spoke, it kept the dynamics pumping and Johnny wore the worst wigs. It made my heart beat. The little engine that did.
11-May-2023
S2E10. It gave me everything I needed.
06-May-2023
A sweet dose of hospitality.
02-Jan-2023
---
Face of Evil (1996)
Tracey Gold scrubbed her good girl identity to become a misunderstood feminist. The character runs away: from home, relationships and deep connections. Gold is a wild kitty playing life like a board game that she controls. Her forgiveness is theft and death. She assumes the identity of a kill to exit town but is tornado'd into becoming her. Shawnee Smith stirred instant empathy by being introverted, persevering, cute, desperate and clumsy. The girls become roommates, make connections, enjoy each other's company as we get to observe them. Mary Lambert directs with minute blood spills and no blows. How does evil get written on your face? She tries to explain that. Shawnee's father was a daddy wet dream for everybody except for the bitch waking him up. Perry King was carved with Kryptonian essence. His Highlander was superb but the tits and gorgeous craggly face were better. Lambert directs an intellectual showdown, the fight was fun TV Trash and Ms. Gold channelled Elizabeth Montgomery to eerie perfection.
11-Apr-2023
---