TV Posts Tagged as 'Wit Crack'
---
Rating key:
Welcome to Errattic! We encourage you to customize the type of information you see here by clicking the Preferences link on the top of this page.
Rife: Natural Selection (2023)
The comedian Gen Z deserves.
18-Nov-2023
---
Jake Wheeler is becoming quite a twink daddy. Devon Evans is aging in reverse. He looks like a kid. Lexy is gutsy without a personal life to lift her up. Jennifer T. and Jennifer C. need to battle for best bitch titles. The writers toned down Jennifer's character and shenanigans and she beams because of it. Devon Sawa has the best character, up to-date. I kept seeing Sawa's name on the credits but couldn't match him to his character, until now. Wow. You mean he was the hot method actor who plays the President? He is as precise in his acting as the puppeteers were on Chucky. The lip sync is perfect, different movements are being explored and the bastard is as funny and wicked as ever. The focus of this season is The White House and aging. Love it!
03-Dec-2021
---
Fall Of House Of Usher, The (2023)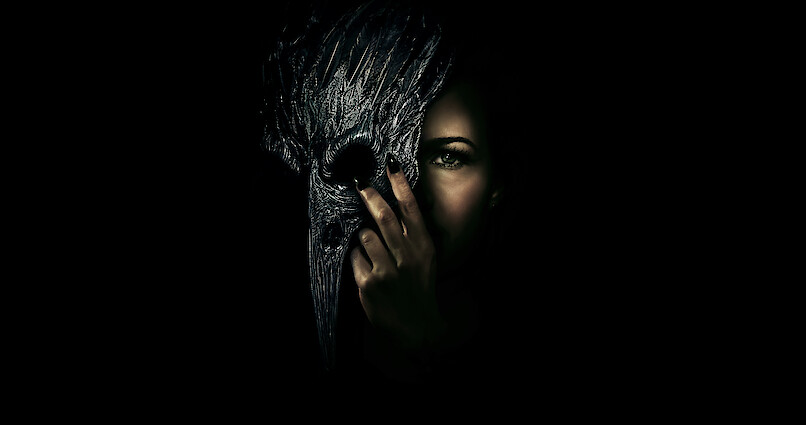 I understood the excuses but I didn't get the obscurity. The finale was a realization of how much of a merry-go-round the production put us through. The Final Destination kills should have ascended from that. When you add magic to horror it teeters on fanto realism. It made my head overload...with questions. Where was Lenore when daddy redecorated her mother's room? She asks to see her mom 5 days later? I believe one of the Dupin's got taller? Bless you, Sir Hamill. Once his character clicks we look forward to seeing him again. The mumbo jumbo accommodated what was easiest for the storytellers. The merry go round speeds up, there are few surprises but the cast and dialogue are superb. What fabulous creature is Gugino's character supposed to be? Is Pinhead her boss? I hope it's the girl one.
21-Oct-2023
SE5. There are so many crisp performances to marvel at. The story captivates but the horror aspect diminishes it. Whenever he gets a vision, we realize how the next victim will die. Stretching the story doesn't mean much if it once ended up in the trash because it contained too much information. The flashbacks are served nilly willy. The saboteur has no meaning but I love her. Poe's themes are observed but not acknowledged. When a creator succumbs to the title of the story he is manipulating things to fit not click.
20-Oct-2023
S1E2. Succession musical score adaptation is too blatant and soon to describe rich family hierarchy. The actors play it well but the characters are as interchangeable as their sexual proclivities. The scares are great ideas that are poorly executed. The mother's beginning is a testament of that. It should be scary but it's not, it didn't grip or create empathy. Flanagan name drops everything but the art he's pilfering. The story does not flatter Gugino and her character is beyond mysterious. I heard Hamill do a Joker laugh and I was amused. Flanagan still hasn't figured out how to shoot in the dark. The admirable parts are the ones created by accident.
19-Oct-2023
---
Love Is Blind (2020)
Dude, the thigh lord has Sith powers. I haven't stopped eating the insides of my mouth since I last saw him.
19-Oct-2023
Reunion. It was lonely and hollow. Izzy's thigh was not in full display but the women's legs and boobies were. Uche stalks Milton, now. Lydia is laughing and planning something hysterical. Aaliyah came to put Lydia on the spot for lying and showing off. Milton's family wardens like Lydia, now. They figured getting her to be them so she can change him is easier than showing emotions. Credit Report Princess makes no sense. She's blaming a thigh lord for wanting the same things she wants. His lost and found are memories of trying on girly things so he can relate. JP needs to visit Amish country. Taylor looked fabulous but her make-up was doubled. One layer would have made her shine. She chose to sparkle. The only reason to watch was Izzy. The fake smile and congratulations had a slow-mo effect at the reunion. As soon as he did anything inside his mouth the camera turned away. He rocked some cool sock, though.
16-Oct-2023
The latin mothers were in sync masterclassing a mother that doesn't exist. Izzy ate the insides of his mouth one more time and I wanted to be Ant-Man swirling in it. Didn't it seem like the credit report princess' parents were trying to unload her? Is Lydia still stalking Uche?
14-Oct-2023
S5E8-E9. Uche was invited to the party to make Lydia squirm. Lydia turned red and became a giant animated monster. She emoted so distinctly it almost felt real. I liked it better when it was blamed on hysteria rather than on emotion. Emotions are supposed to be good. Why did Milton's parents look so guilty? Did they look her up? Did Uche call the family to tell them how wonderful she is and fucked up? Is he texting Milton every half hour? Milton kept excusing his parents' lack of hospitality on organics. They weren't like Lydia's. They spit hate in your face and can't teach their offspring how to open wine bottles. Lydia's restraint and self food service was worth bowing to. Mother and daughter-in-law swept her from her pasta and dragged her to the interrogation room where they showed off their warden skills. Lydia studied rocks most of her life but couldn't comprehend the word minute. Minute, when something is way smaller than the rest, like sand is to rock. The thigh jedi and his assignment enacted what bi-polar looks like. Izzy was drunk, frisky and adorable. She started a kitchen argument because he wanted to make love and she needed more attention. Guess who won? He lost control. His legs shook constantly, even when on a great date. Oh. That's how he keeps his thighs in shape. She made him cry like a puppy. We witnessed the aftermath of his secret. He started eating the insides of his mouth, again. I'm sure he ate more than the cameras cared to show. He can't afford to buy her a handbag! He needs to update his profile, "looking for suga mamas and papas that like perfect thigh."
06-Oct-2023
S5. There is a thigh jedi in the house. He's too good to be true. He keeps forcing smiles, though. Is someone buzzing him? His to be is a spoiled princess that wants old fashioned notions and female empowerment in a man. There is something he's not telling that is screaming to come out. The father-in-law expressed a gangster welcome with a threat. Whenever the princess emotes he eats the inside of his mouth. When they were in the kitchen arguing about how poor he's going to become, I thought he was going to eat right through and damage his beautiful face with a hole. In bed one night, he almost eyerolled his assignment/princess but caught himself in time. When a man says he wants a woman to wear no makeup. He wants her to be a little girl. That's the reason women wear makeup, to distinguish themselves from their daughters, so daddy doesn't take a special interest in them. It's like fucking another woman. Uche is making it known that Lydia is a stalker with a big mouth, doesn't allow much breathing room and has a suspicious mama. I think Uche proved himself stupid by stalking three people throughout the show.
17-Apr-2023
---
Ozzie and Harriet (1952- 1966)
S1-8. There were no constant reruns of this classic for me to add it to my American history library but I heard it was corny and wholesome as fuck. Its claim to fame was family hierarchy, whining, beauty and pimping. As the parents' talents/fame wavered the prettiest twinks on television began to ascend. Rick was the teenage dream with dead eyes impersonating a musical talent. David's personality was pleasantly approachable and glistening. Ozzie was a grumpy Seinfeld who worried about everything and complained about nothing that mattered. In the beginning Ozzie had a buddy named Thorny. He lived next door but they never showed his family. I wouldn't want to be associated with that name either. Harriet's hair rarely moved but she had impeccable taste and versatility. She performed her chores like she lived them. She conveyed dismay with sarcasm, was not lovey dovey and enjoyed watching her husband suffer. The cast changes were inevitable and sometimes fun. It was nostalgic seeing some of Lucy's posse rippling for someone else. It's run lasted way longer because of the the adoration that horny teens lavished on pretty Ricky. He was on top of the world with daddy grasping the strings.
10-Oct-2023
---
Danny Thomas Show, The (1953-1965)
There seems to be silence on the legacy of this classic sitcom. It started as Make Room For Daddy and mushroomed into The Danny Thomas Show. I saw all of the latter and only a handful of the other. The actress playing his wife, in the first half, had disdain for the man and it showed. Her composure did not scream nurturing, romantic or in love. Wrong place for the wrong actress. Danny played a version of himself. He was a singer/comedian who worked nightclubs. Jabbing at Danny's Lebanese culture was open, respectful and knowledgable. Lucy & Desi were his parents (friends) and Dick Van Dyke was his cousin (spin-off.) The show was blessed with energetic ideas, comic genius and non-stop showmanship. Danny must have learned how Lucy did it because he found his cute and sarcastic wit. Second wife was glamorous, vindictive, funny and hot. Marjorie Lord went shopping with Lucy Ricardo, cooked in fashion, got him in the mood and plotted her revenge in a very elegant and comical manner. The son is a scene stealer. Even when he made a mistake he diverted it with more funny. His adorability peaked in his tweens and crashed in his teens but he had a memorable run. Funny as fuck. The daughter was a prime teen that left before her character became unbearable. She had her moments. Louise was the household maid that was played by two elder pros. She got to hug white children, gossip with the wife, celebrate as a family member and sass the boss. A proud black woman. She isn't in all the episodes but the character remained til the end. The guest stars were numerous. The writers succeeded in incorporating them into strong storylines. The topics were basic, like feminism, how men can't do anything right, a woman can do anything men can do, a gift abolishes snarls and make-up sex is her way of accepting an apology. Penny from Lost In Space enters as a cute sister moppet that was supposed to bring adorability and sunshine. She was a work in progress. She laughs during line readings and when Mr. Thomas is doing his thing. She's cute and annoying. He was a great teacher, though. He hands a season to his working buddy and his domineering wife, played by the original Ursula from the Little Mermaid. It was an odd experiment giving supporting players full reign. They had to fill really big shoes and were no longer the sitcom air freshener. Ursula flopped around like she was getting paid to play charades on land. She was a bit too much. Danny was a ham. He sang in almost every episode. He shoved it down our throats but was so adamant and easy going that we learned to accept it and stopped praying that he didn't sing in the next episode. They had minorities galore and a successful run from the 50s through the 60s. Well-written, comical, consistent and timeless. One of a kind. Why don't we ever celebrate it?
06-Jun-2023
---
Sticks were lit. Just when I thought someone needed to slap Greg, he gets into a brawl. Baby prince stays hurt because his stick is not invincible, it didn't absolve him from violence. Kendall conjured many joyous and catastrophic emotions impressively. It's all about Shiv. Bound by family and inheritance but destined to never ascend the heights of her brothers' success and doomed to feel cheated. The only thing she can own, with no help from her dysfunctional family, is how she wants to live. Mattson was a prickly genius. Mother In Charge was defiant in her opinions and uttered her lines like they were Mr. Freeze popsicles. The best way to deal with family angst is to join it, beat it or annihilate it. The series dealt with all of it. Even emotionally dead mother fuckers can teach you that.
29-May-2023
Roman broke his stick. Daddy Prince sat and ate his stick. Shiv grew a different kind of stick. Greg towering over Mattson made my stick hard. The boredom and responsibility of a funeral was deftly created. Everyone was pondering death or trying to ignore it. Shiv is most like her father.
22-May-2023
Shiv is an accomplice to earth's destruction. The reds are absolutely wrong about everything but are our only salvation. A parent's misery festers like a ghost. It clings to others but is disabled by future reference. I want to shove a stick up Greg's ass and lick his face. I want to pay Shiv to shove anything up Tom's ass. I want to lick daddy's supreme balls as he describes how it feels like to eat a bacon cheeseburger. Mattson is a foot in our mouths. Connor is on the list of ok must fucks. I hope it strangles us in the end.
19-May-2023
I give a fuck!
19-Apr-2023
S3. Daddy Prince of Darkness battles Daddy Succession Supreme. Every "fuck" made me hard, every "you" made me cum. Daddies were exploding beautifully. Women sewed their own armor. Shiv is beloved, mother is a cunt, Geri is the family dog, Roman is a mutt, Tom is bewildering, Willa keeps up, Connor won't give up, Greg is a kitten and Mencken is a game. The fight would add up to very little if the top masters didn't emote so precisely. Daddy Succession bleeds every decision to keep his dynasty and children afloat. All he wants is respect. Daddy Prince is impatient about the future. He wants to be woke, now, when it matters. Daddy S knows better. Daddy P always gets what he wants because Daddy S spoiled him. There is a study of art that defines Daddy P because of his intensity but when he calms and speaks his pathetic truth, we want to fuck him, again. Yes, his pathetic is even hotter than his cocky. It's called parenting. The writers convey our thoughts instead of our speak because, in reality, we can't do so. But we would like to. We are not animals in cages. You cage the word and the animal comes out. Let it speak. The show spoke, delivered whoppers, kept to its guns and secured a successful season.
20-Dec-2021
Daddy suffering (Ken) hijacked it with an hilarious rap and alpha domination. I like to hear Shiv, I like to say Shiv, I love to watch Shiv. Holly Hunter (Rhea) is the clamped whisperer. When she nips it she doesn't let go. Tom shreds himself to death attempting to bare the soul of a character that rarely sees it. Culkin plays his character like he has no dick. Funny. Nobody messes with daddy. Writers that want to keep their jobs and a production that keeps on pushing it. It consummates on a boat big enough to fit two Below Decks in it. It was all about respect.
08-Aug-2020
The best corporate fuckers on TV.
06-Aug-2020
A malted shake with only whipped cream. That's a lot of protein.
24-Jul-2020
S1E3 found daughters giving handjobs, alphas verifying status on staircases and daddies snapping their tongues. I am no longer floating, my feet are firmly planted.
18-Oct-2019
Exposing how the family dynamic exploit each other for success. The sticks have returned:
Brian Cox - daddy doesn't need a stick
Nicholas Braun (Greg) - he'll carry anyone's stick
Alan Ruck (Connor Roy) - he licks them
Kieran Culkin (Roman Roy) - he shoves them up his nose
J Smith-Cameron - she's not carrying anyone's stick
Jeremy Strong (Kendall Roy) - alpha in the making swings his own.
18-Oct-2019
---
Love Is Blind (2020)
Reunion. Kwame was looking real fine tethered to his million dollar mink. Was the derogatory remark Marshall used on Jackie, "trans?" How lgbtq of him. Prop Bro You changed his looks but kept Joe's drawl. The gorgeous mad mane was replaced by chemicals that flattened their splendor. He squished a bigger body and he gained an intellectual's beard. He's either hiding his identity, ready to disappear or he's playing Joe's stuntman for the final season of You. Original Joe decided to channel Cuban Pete. All he needed was a sombrero and a set of bongos between his legs. I never realized how much insignificance he applies to the person that couldn't be ladylike. I wanted to be an earplug stuck on a couch listening to the Yous whispering:
OrgU: I'm losing it brother
ProBroU: Cool it! Remember we have cages out there! Remember? (he talks low, droney and faster than it sounds)
OrgU: She's giving me anxiety. I Can't breathe. (can't breathe)
Slap!!!
Zack played a tune whose every other word was you. That's hilarious!
The king makes a cameo to show the world that he can create.
17-Apr-2023
Poor Kwame. Not for long. Hookers still exist and there is hope. Original You was a pretty creep. Super tight curls? Eh! Seems like they're hiding something. His pattern of speaking changed after the booth. He couldn't retain a lower, crisper register. I remembered because it shows up for the wedding but not for anything else. His voice is much squeakier. Did they really play serial killer music during Prop Bro's wedding decision? Friday the 13th type? Was that a heartbeat effect? Did she really call him You? Original You lives outside his head while Prop Bro You carries it like a burden. Original was modeled angelic and the other boob would be attractive if they soaped up more. Don't touch the hair, though, unless he's got unnatural stuff coming out of it. Prop has to act quickly and Original lets it build. Original is in the third stage of his assignment and Prop is one step ahead of him. Original has planted his seed but not gained ownership.
14-Apr-2023
S4E11. Prop Bro You hates strippers, especially unattractive ones. He usually eats them for lunch. When he was in the pool with Bliss he looked like he was imagining what parts of her he would fry first. If he were a serial killer that is. Chelsea kept acting the part even as a hairdresser burnt her hair. She's psychic too, like that pretty terrifying celebrity twink. She immediately pegged Kwame's sister because she was the only black woman to enter the bridal suite.
08-Apr-2023
S4E10. Somebody is a virgin because they haven't found a satisfying top. Prop Bros #3 tried to convince his fiancee's father to approve of him but he kept smiling like Joker and talking like You. Kwame found a way to excuse his fiancee's future disappointment. His mother. Jackelina is free to get fucked hard whilst Marshalll keeps looking the word up.
08-Apr-2023
S4E9. That lady Chelsea thinks that relationships are about being serviced. Kwame needs to fastball her. Marshall is petrified of vagina. Pretty eyes can't fuck. Jackelina, run! Zach is still property managing his You charisma. TG Bliss is desperate. If a man doesn't want to engage a partner in sex it's because he has an STD or doesn't have a knack for it. Dump.
07-Apr-2023
Original You's future father-in-law pegged him as a really nice guy or a serial killer. You slaughtered all of Micah's friends' vaginas in one swipe. That lady put a damper in the sportsman's itinerary of happiness by clamping down on a future litter. A contestant that was not mentally profiled accused her fiancee of not being man enough. She doesn't want attention, affection or walkouts. She wants to get banged hard. Cue sensitive fucking and mild spit.
01-Apr-2023
The women came to vamp and conquer men that will never satisfy them but hopefully, will keep them barefoot and pregnant with a ring on it. The feminist plan is to train men to lie about everything so the women can feel loved and acknowledged. A man will say anything to a woman for a steady prospective orgasm. It means less outside hookups, more money and lots of family time. The women turned the dating show into The Hunger Games because they hate other women. Hearing women fangirling to idiot things men make up, is disconcerting. The banter appeared read off a corny romance novel or movie, they memorized. When you swoon at bad singing you will regret it. Their were 2 Joes from You. One of them looked like an impassioned third Property Brother. The women that connived for them are not amused. Dude, Prop Bro is the hottest man there. It's okay. The contestants have realized that the purpose of the show is to get married and bear fucking children from all that they desire so they too can make regrettable choices in life.
15-Feb-2023
---
Face of Evil (1996)
Tracey Gold scrubbed her good girl identity to become a misunderstood feminist. The character runs away: from home, relationships and deep connections. Gold is a wild kitty playing life like a board game that she controls. Her forgiveness is theft and death. She assumes the identity of a kill to exit town but is tornado'd into becoming her. Shawnee Smith stirred instant empathy by being introverted, persevering, cute, desperate and clumsy. The girls become roommates, make connections, enjoy each other's company as we get to observe them. Mary Lambert directs with minute blood spills and no blows. How does evil get written on your face? She tries to explain that. Shawnee's father was a daddy wet dream for everybody except for the bitch waking him up. Perry King was carved with Kryptonian essence. His Highlander was superb but the tits and gorgeous craggly face were better. Lambert directs an intellectual showdown, the fight was fun TV Trash and Ms. Gold channelled Elizabeth Montgomery to eerie perfection.
11-Apr-2023
---
Night Agent, The (2023-)
The lead clicks likability instantaneously, precipitating the enjoyment of the series' machinations. The Vice President's daughter is a messy princess who thinks she's cool but is treated like a boob. The carry-on luggage is at the center. She stays where you put her, she can defend herself, she will succeed if she listens to everything he says and she does all the thinking. The boss from hell was transmitting from another planet. The class of spy thriller it was trying to emulate crumbles towards the end. The soap opera lacked cum juice, TV vs Film manifestations plundered and the agent guarding her bff needed to do push ups and lighten up. To avoid looking stiff, use only what's on your face.
06-Apr-2023
---
Outlast (2022-)
It's Dr. Kevorkian Island for survivalists.
16-Mar-2023
I have to applaud Netflix for providing a reality show that delayed my sleeping pill by an hour and a half because I was pissed and self punishing. Every Jesus that stepped up to compete with the psychotic nation, were cancelled. It's not like real life but it is. People that cheat (at awards, merit, talent, money, sex, love, representation and telling the truth) with expectations of fair-play, doom us. Their stories are only fake to people that avoid it, it's life to everybody else.
16-Mar-2023
S1E5. The challenges are brutal, there are no individuals to root for, some of the women in charge are vindictive shit stirrers and I can't stop watching. What is the point of having women on our team if they're going to be heartless? Where's the balance? Takeover is not equality. It's that thing that happened at the White House with the white people.
15-Mar-2023
---
It gassed up, almost made it out of the parking lot, but got blindsided by a food truck. What is the commonality between the women Joe obsesses over? They are very different. At least now he can afford to buy more cages.
12-Mar-2023
S3E9. The dork talks to dead people, now? It's a lazy writing gimmick. Who's bankrolling the fancy cages? Why is the entrance to the cage not padlocked? How do people shit in that cage? Shouldn't they, at least, be wearing diapers? Why do all movie assholes like to be tied up? Greg Kinnear seems to be the only one that understood the assignment.
12-Mar-2023
I heard it gets better but the 2 new episodes I watched seemed like they ran out of gas at the CW parking lot.
12-Mar-2023
It's indifferent to the story. Joe is surrounded by people that are too cliche to make fun of. He is being uncharacteristic, it made me forget what his fetish is and he has no equal match.
19-Feb-2023
Psycho settles into suburban madness. The psychology is rewritten to fit a desperate suburbanite. Pretension is the clarification of ascension. Psychos don't have bouts of good feelings. If they do it's the reason they're killing. Silence as I listened to Penn Badgley make me laugh, hurl and cum. Respect to Victoria Pedretti's restraint as a frustrated woman. Shalita Grant filled her empty cup. Travis Van Winkle enshrined it. Dylan Arnold needed more daddy laps. Tati Gabrielle was feathery. Daddy Speedman needed Dylan Arnold to sit on his lap. The whole was to make a monkey out of me. I love that shit!
02-Nov-2021
Leave it to California ("the Hellmouth") to turn a serial into a romantic victim. The pyschology was bi-polar and the disentanglements were happenstance and charred. I'm not excited to see a third season.
31-Dec-2019
The thrill of the cum trampled by a kick in the balls. The delicacies of love entrenched by intrinsic mind bending. Badgley steals the crown structuring the depth of his humanity and indignation.
20-Apr-2019
---
Stay just as you are.
12-Mar-2023
The passing of the great Jordan made me realize how the show has become a family staple. The alcoholic neighborhood bar where all inhibitions are lost, pretension is the love potion to making friends, sex is candied and sticky, cordial and silly are memories and its best intention is not to hate cats. Bialik channeled Blossom and it worked. I never thought I'd see her again. Good. Papi Jack nailed himself to the wall so I could behold his back spread. It might not be the biggest anymore but it sure looks tasty. Julian Gant. I'm going to start at the top of his head and work my way down.
09-Dec-2022
Papi Jackson accepted my offer and renamed his brand Waffle Man and I went to the supermarket and bought all of Aunt Jemima's syrup. Kat hates cats! How abominably delicious. Yeah!
11-May-2022
They need to stop exploiting cats and explore the biggest vagina on the gay planet. Dorks are out, whores are in. Cat ladies are delusional.
02-Apr-2022
You know what? Kat is growing on me. She hasn't released her Big Bang rigidity but busting out some Blossom on shrooms sort of moves would make the character a classic. Miranda couldn't give a fuck and neither should Kat. Good luck!
27-Mar-2021
Mayim Bialik presumes she's as adorable as her childhood character, Blossom. She's not. The support represents everything that she has publicly denounced so it's uncomfortable watching them glorify her when she'd rather talk to the camera than interact with them. Leslie Jordan deserves better, Swoozie Kurtz might as well retire and Cheyenne Jackson has swallowed way too many dicks to be considered a straight romantic lead.
23-Jan-2021
---
Love Is Blind (2020)
The thigh king made a slight return and nobody thought to make the reunion a pool party. The eye king also made a return to apologize to his foreign partner for being wildly attractive. Trust no man who proposes a second time like you didn't hear him the first. A girl with no mothering capabilities surmised that her children will be small because her husband's dick is. Brennon's game is not wholesome.
15-Feb-2023
No one recognized that Bartiste is the thigh king. I know daddy looked like Pebbles Flintstone but to me he was a Bam Bam Rubble. I wanted to pull it and give him a back bath. Cole showed off his thighs too. As if. The females called Cole a good guy then tore him apart in the description." "You fat shaming hoochie fucking dirty ass broke lying motherfucker evil spawn of satan with dreamy eyes." The women were so supportive of each other that they made Cole cry. Putting Vicks on the tips of his fingertips and rubbing his eyes worked. Colleen was petrified to look Cole's way. She did it in the intro and ticked uncontrollably away. She saw those eyes. Yikes. I think she might have wet herself again. If she did that means that she suffered the whole hour without a diaper change due to the lack of commercials. Guess who's available to fuck somebody's wife? Dude, she lives alone!
09-Nov-2022
The show wastes the contestants and their guests' time by planning a fake wedding in the hopes of both parties saying yes? How humiliating. Nick's idea, wasn't it.
08-Nov-2022
S3E8. Would the thigh king agree to abort a future serial killer? No one should have the audacity to bear humans that can't exist without immense help. A lot of these kids can't communicate how they feel. We interpret how they feel. How do we know they're not saying, "I hate you, I hate you". Where's daddy? Is he working his thighs again while I suffer in pain? Yo, barbecue pork is giving the king a run for his money. What a beautiful fuck roast. Bartiste can shed some hair on Andrew's cloud puffs. Brennan looks like that but can't make any money? Ooh. Colleen was not at the club 'til 2:30 in the morning, she was washing her panties. They take forever to dry. They got wet from all the attention Cole was giving her. Both Matt and Cole were more argumentative with their fiancees than they were with each other. Their confrontation was bullshit. Matt really said, "please, I'm begging you, don't fuck my wife" and Cole said, "I won't" but thinking, "I'm gonna fuck your wife". Raven is going to regret taking an Ambien. She's gonna be woozy afterwards. Raven should have paired herself with the other thigh master if she wanted to live comfortably. We know he's a super daddy because he continuously spit it in everyone's face. Fuck other people on the side and go shopping.
06-Nov-2022
S3E7. You must become blind if you want to find love. Bartiste has cheating pork thighs, Cole has fuck all the girls silly eyes, Matt has kick your ass for being a slut ticks, Brennan's eyes turn black when nobody is looking and SK is an Ambien pill (30 minutes in your system before it knocks you out). It's about immature women that read fairy tales as children and believe them. For men, it's a "How To Pick Up Vulnerable Chicks" guide. Lie, lie, lie.
06-Nov-2022
---
Heartbreak High  (2022)
Varnished and re-imagined high school where everything gay is constantly celebrated and everything questionable is consoled. The younglings are obsessed with sex. They think that clutching their sexual identity helps them improve as people. It doesn't. It makes them egoistic and addicted. Darren dresses up as a french female prostitute because it enables his gayness to fly free. He's just a cunt who lashes out at his father for no reason and has disregard for what's really causing his misery, himself. Hooray for Cash for not wanting a free seat on the sexual compulsive train. Amerie is the main trainwreck looking for love where sex keeps appearing. Harper is the selfish beauty that treats her sexual tribulations and her friendships with more sex. Dusty's beauty defines him. Spencer is the only boy speaking a man's truth and getting punished for it. Malakai declares he's black. His black is lighter than mine and he has straight hair. I'm either Jamaican or maybe my mother is right and I'm white. He's cute though. In lesbian couples there is always one that is level headed and another who suffers from mental maladies. The principal reminds me of Karen Black after the African doll possessed her. Sex ed is a punishment for youths who already practice it more than the adults teach it. The pleasure of teenage suffering.
31-Jan-2023
---