Health/Food
---
Welcome to Errattic! We encourage you to customize the type of information you see here by clicking the Preferences link on the top of this page.
Young People Are Anxious About Climate Change
Of those surveyed, nearly 60% reported that they felt either "very" or "extremely" worried about climate change, and more than half said climate change made them feel "afraid, sad, anxious, angry, powerless, helpless, and/or guilty."
Young People Are Anxious About Climate Change
---
NYC was voted one of the top three dirtiest cities in the world
According to respondents, New York is one of the top three "dirtiest" cities in the world, coming in just behind Rome and Bangkok. (That's right, that means it managed to claim the top spot stateside.) In fact, a majority of respondents (55 percent, to be exact) called it "dirty."
NYC was voted one of the top three dirtiest
---
School is only just starting and already kids are being quarantined in mind-boggling numbers: 20,000 across the state of Mississippi, 10,000 in a single district in Tampa, Florida. They're getting sick too, with hospitalizations of kids under 17 across the country up at least 22 percent in the past month, by the CDC's count, and each new week sets pediatric hospitalization records for the entire pandemic. The rapid increase of COVID-19 cases among kids has shattered last year's oft-repeated falsehood that kids don't get COVID-19, and if they do, it's not that bad. It was a convenient lie that was easy to believe in part because we kept most of our kids home. With remote learning not an option now, this year we'll find out how dangerous this virus is for children in the worst way possible.

It's enough to bring a parent to tears, except that every parent I know ran out a long time ago—I know I did. Ran out of tears, ran out of energy, ran out of patience. Through these grinding 18 months, we've managed our kids' lives as best we could while abandoning our own. It was unsustainable then, it's unsustainable now, and no matter what fresh hell this school year brings, it'll still be unsustainable.
I've Never Wanted Kids—People Told Me My Life Is Pointless'
---
What can — or should — we learn from porn?
"Porn is a potent force for pushing back on common perceptions of Asian men as desexualized, or non-sexual, in American culture," argues Jesh Fiszel, another Asian American creator-performer, who says he was inspired by the now-retired Long's endeavors. "Our content has subtle racial subtext to inform our audience…while also allowing people to watch it" for pure erotic pleasure.

"In terms of whether it's possible for pornography to influence people's self-acceptance, in terms of how their bodies look and their sexual orientations, or their acceptance of others, a few research articles substantiate that idea," adds Emily Rothman, a Boston University professor of community health and proponent of porn literacy studies. "Anecdotally, people have told me that is true, too."
What can — or should — we learn from porn?
---
Are You Codependent or in Love?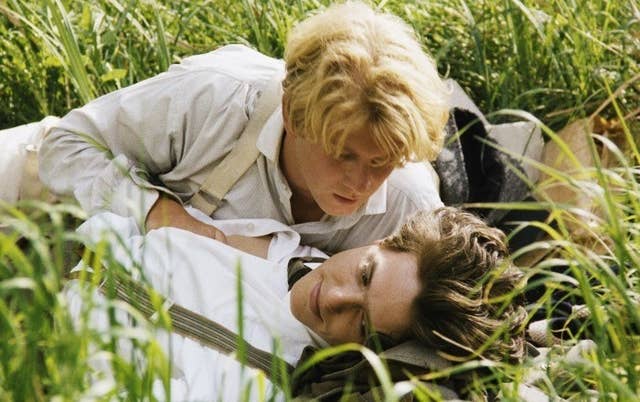 The key difference between codependency and love seems to lie within the intention. With codependency, feelings are often rooted in low self-esteem, insecurity, and inadequacy. It's the notion of needing someone versus wanting them. This typically results in a person losing respect for themselves and only focusing on the needs of their partner.
Are You Codependent or in Love?
---
Howard Stern LAUGHS as he mocks the slew of right wing radio hosts who have died from Covid...
'They will not get vaccinated. They were they were on fire, these guys, it was like day after day, they were all dying and then their dying words are ''I wish I had been more into the vaccine. I wish I had taken it.''
---
Mother and daughter dubbed 'Karen and Karen 2.0' are kicked off Southwest...
A mother and daughter dubbed Karen and Karen 2.0 were booted from a Southwest flight after demanding that other passengers move because they wanted aisle seats.

A female passenger con the July 15 flight took to TikTok and recorded the incident on her phone as the two blonde-haired women began making threats.

The flight was going from Sacramento to San Diego and had already been delayed two hours with the pair arriving as the plane doors were closing.
13-Year-Old Boy Restrained On Flight From Maui To Los Angeles
Should you cancel travel plans? A medical expert weighs in
Mom claims Southwest Airlines flight attendant told her to GLUE her two-year-old daughter's face mask to her face
Woman is branded a 'slut-shaming Karen' after 'yelling at two girls' about their skimpy outfits in an airport
Airbnb sues guest who held massive underage party welcoming up to 200 people
Woman is booted off Spirit Airlines plane after lighting a cigarette
Delta Air Lines health surcharge for vaccines could cascade across industries
...vet screams n-word and hurls metal pole at Miami Airport staff...
Video shows unruly passenger growling, screaming 'Joe Biden' on American Airlines flight
---
13 Red Flags In A Relationship You Shouldn't Ignore 
8. Gaslighting

Gaslighting is a type of manipulation that's used to maintain control over another person and involves actively denying that person's reality. For the person on the receiving end, being gaslit can feel extremely disorienting and make them question their own emotions and intuition. Page notes this is a big red flag. If you're upset about something, and this person tells you "you're being dramatic" or "that never happened," not only are they not taking accountability, but they're trying to control you and the narrative of your relationship.
Woman, 24, kicks stunned boyfriend out of their apartment when hearing him swear at her beloved cat
Florida woman is charged with animal cruelty after throwing ex-boyfriend's caged cat Stanley into a river
8 DATING RED FLAGS YOU NEED TO LOOK OUT FOR
---
California moves to be the first state to outlaw 'stealthing'
California lawmakers moved to make the state the first to outlaw "stealthing," which is removing a condom without permission during intercourse.

Legislators sent Gov. Gavin Newsom a bill on Tuesday adding the act to the state's civil definition of sexual battery. It makes it illegal to remove the condom without obtaining verbal consent.
California moves to be the first state to outlaw 'stealthing'
---
My Wife Is Mad I Found Our Child's Donor Siblings
My wife and I, both women, have one child, who is now 5. We used a sperm donor from a federally licensed bank, to ensure our legal parental rights. I conceived and carried the baby, and both our names are on the birth certificate. Here's the thing: A couple of months ago, I brought up with my wife the prospect of finding our kid's donor siblings. She told me she wasn't crazy about the idea but that I should go ahead and do what I want (obviously, this was said without enthusiasm). I brought it up to her several times after that, and her response was the same fatalistic, "Do what you want, obviously my wishes don't matter here." I took my spouse at her word, and started looking. In a secure, vetted fashion (through the sperm bank itself), I was able to find a group of other families who used the same donor. And there are a bunch of kids—over a dozen!

I am overjoyed. I'm excited about the prospect of meeting these families, of our children having close relationships with their half-siblings as they grow up. Seeing pictures, hearing family stories, and learning about medical histories are all great outcomes of this. And as a lesbian, I am excited to connect with a lot of other families, many of them LGBTQ, and have a sense of community with them. My wife is threatened by all of this. She says it feels like I am saying, "Here's our kid's real family." I feel that her stance is emotionally immature and centers herself, not our child's needs. My wife was really upset over my findings. She has asked me to not tell our child (yet?), and told me she felt hurt because deciding to contact donor siblings was something she wanted us to do together. Which is clearly not true!
---
Bosses turn to 'tattleware' to keep tabs on employees working from home
David, 23, admits that he felt a twinge of relief when the first wave of Covid-19 shut down his Arlington, Virginia, office. A recent college graduate, he was new to the job and struggled to click with his teammates. Maybe, he thought, this would be a nice break from "the face-to-face stuff": the office politics and small talk. (His name has been changed for this story.)

"I couldn't have been more wrong," David says.

That's because, within their first week of remote work, David and his team were introduced to a digital surveillance platform called Sneek.

Every minute or so, the program would capture a live photo of David and his workmates via their company laptop webcams. The ever-changing headshots were splayed across the wall of a digital conference waiting room that everyone on the team could see. Clicking on a colleague's face would unilaterally pull them into a video call. If you were lucky enough to catch someone goofing off or picking their nose, you could forward the offending image to a team chat via Sneek's integration with the messaging platform Slack.
---
American Will Now Deliver Your Pet To Your Home 
American Airlines Cargo announced this week that it had formed a partnership with pet logistics specialists My Pet Cab. The company operates 24/7 monitored specialized vans and provides real-time text message updates to anxious owners. It will now deliver your pet out of the hold of an American Airlines flight to any one of 18 airports, and straight to your front door.
American Will Now Deliver Your Pet
Italian student, 20, was mauled to death and 'torn apart' by a pack of stray dogs as she went for a romantic picnic
Ohio man 'called 911 to say his dog had shot herself in the face
---
Bizarre moment man puffs from hookah while reclining on a pool float in a flooded NYC alley as Ida pummels the city
As it poured and ground-level apartments filled with water this New Yorker was not phased by the rain as he casually inhaled from the device and exhaled large plumes of smoke.
---
Why Are So Many Children Getting Kicked Out of Pre-school?
Why Are So Many Children Getting Kicked Out
---
Why having kids doesn't necessarily make you happier, according to research 
Parents often refer to their children as their "pride and joy." But research tells a different story: Having kids doesn't necessarily make people happier.

Most parents feel that their children are incredibly important sources of life satisfaction, says Jennifer Glass, professor of sociology at the University of Texas at Austin and a demographer who studies the relationship between parenthood and well-being.

"But that's not the same thing as happiness, and it's not the same thing as financial well-being, good physical health or good emotional health," Glass tells CNBC Make It.

So, why does having kids not provide the happiness that we think it will?
Why having kids doesn't necessarily make you happier, according to research
WHAT SHE WISHES SHE'D KNOWN ABOUT PARENTING
---