Health/Food Posts Tagged as 'Education'
---
Welcome to Errattic! We encourage you to customize the type of information you see here by clicking the Preferences link on the top of this page.
Tone-deaf NYU dean sends video of herself dancing to students seeking tuition refunds
Hundreds of students at NYU's Tisch School of the Arts demanded a partial tuition refund since spring classes were moved online amid the coronavirus pandemic –and their dean responded with a bizarre video of herself dancing to REM's "Losing my Religion.''

As of Friday evening, a Change.org petition started by NYU students has garnered more than 2,600 signatures from people seeking the tuition relief.

Students say online classes and remote learning via video conferencing app's like Zoom are not worth the school's $58,000-a-year tuition.

The petition is pushing for the NYU Board of Trustees "to refund a portion of our Spring 2020 tuition paid for the resources, universally deemed crucial to arts education, lost in the recent switch to remote teaching."
---
Parents Say School Expelled Elementary Students After Raising Coronavirus Concerns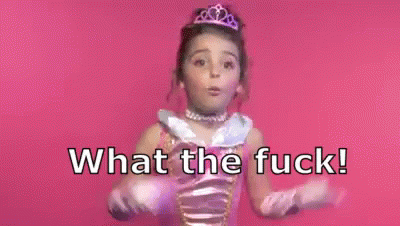 As the second full week of school closures comes to an end, many Bay Area parents are anxiously waiting to hear that it's safe for their kids to return to class. But for a group of parents in the South Bay, their kids still won't be allowed back on campus when classrooms reopen after administrators decided to withdraw their children from school in a move that left parents stunned.

The school's decision comes after a series of critical Facebook comments from parents questioning the school's response to the coronavirus pandemic.

"I was devastated," a parent told NBC Bay Area when she learned her child is no longer enrolled. "I feel the school is just retaliating against us."
Coronavirus Heroes Are Getting Tossed From Their Homes by Scared Landlords
'It's just despair': Many Americans face coronavirus with no water to wash their hands
---
Philadelphia schools, citing inequity, won't teach online 
The Philadelphia School District will not offer remote instruction during the coronavirus shutdown, the superintendent announced Wednesday, citing equity concerns in a city where many students lack computers or high-speed internet at home.

School districts nationwide have been wrestling with the same issues as they explore ways to keep children engaged as classrooms are shuttered for weeks or longer.

In Philadelphia, where some teachers had been offering forms of optional remote instruction on their own, Superintendent William R. Hite Jr. said at a City Hall news conference that no students will be required to log on to a computer or submit assignments.

"If that's not available to all children, we cannot make it available to some," Hite said.
---
College student faces felony terrorism charges after he took a photo with an AR-15 and joked about melting 'snowflakes'

A college student from Michigan is facing felony terrorist charges after sending a photo of an AR-15 to friends, and joking about how the gun would "make the snowflakes melt."

Lucas Gerhard, 20, shared the image of him touting the firearm with a private group of friends on Snapchat on Aug. 22, the night before he was scheduled to return to Lake Superior State University for the fall semester, according to the College Fix.

"Takin this bad boy up, this outta make the snowflakes melt, aye? And I mean snowflakes as in snow," a caption for the image read.
---
'Our 13-year-old was brainwashed into thinking she's transgender': Parents accuse school of secretly allowing girl to attend 'radicalising' mentoring sessions that convinced her that she was really a boy
A school has been accused of secretly allowing a 13-year-old girl to attend 'radicalising' mentoring sessions that convinced her that she was transgender.

Ashleigh and Ged Barnett allege that until the one-to-one sessions began last September, their daughter appeared comfortable in her body and showed little interest in transgender issues.

But they say she had changed completely by November, sporting a short haircut and talking about feeling that she was really a boy.

They were confused by the transformation until they met her headteacher to discuss another matter and learned that their daughter had been having weekly sessions with the head of the school's LGBT group.

Mrs Barnett said: 'The school didn't think it was fit to tell us. We are her parents, but responsibility to care for our child has been taken away. The attitude is that it's the child's choice and it's got nothing to do with us.

'Children at 13 or 14, especially girls, are sometimes not happy in their own bodies – that's what puberty does to you. They are very vulnerable. It only takes one person with an agenda to plant a little seed that they are "in the wrong body".'
---
Sexual assault is a consequence of how society is organized 
The Department of Education is about to release new rules about how schools must deal with sexual harassment, stalking, and sexual assault. There's a lot that's disastrous about this interpretation of Title IX, which is supposed to promote equal access to education for women.

But what's largely missing from both the rules and the flood of public criticism they are generating is a discussion about prevention. This is typical of the national discourse about sexual assault on campus and beyond, and of the broader conversations in this era of #MeToo. The singular focus on adjudication reflects two assumptions.

The first is that victims frequently fabricate claims of sexual assault; all the evidence suggests that false accusations are rare. The second is that sexual assaults happen because of "bad" or "sociopathic" people. The only way to deal with them is through punishment harsh enough to strike sufficient fear into those who commit or want to commit assaults.

But what if the most sexual assaults were "normal"? Not in the sense that it's acceptable, but in the sense that it's often something that everyday people do— a predictable, if awful, a consequence of how society is organized. In doing the research for our book, Sexual Citizens, that's exactly what we found. And there's an important consequence to this finding: we're not going to punish our way out of these normal assaults.

Parents may object that talking about sex is awkward, or that it's the children themselves who shut down the conversations. But many parents are frequently the source of much discomfort.

When they choose words like "hoo-hoo" or "pee-pee" instead of vulva and penis, they are communicating that some body parts are unspeakably shameful. Children learn very early that sex is not something they can talk about, especially with their families.
MA Professor Charged With Raping Student Tried to Make Another His 'Personal Prostitute': Cops
Yale doctor was named 'diversity and inclusion' chair after being accused of sexual harassment, lawsuit says
Nicki Minaj's Husband Registers As Sex Offender In California After Being Arrested For Allegedly Failing To Do So
---
OKLAHOMA CITY PUBLIC SCHOOLS APOLOGIZE FOR WATERMELON PHOTO FRAME DISPLAYED DURING BLACK HISTORY MONTH EVENT
Oklahoma City Public Schools has apologized after a photo frame which displayed a "negative racial stereotype" was displayed at a high school's Black History Month celebration.

The offending photo frame decorated with watermelons was displayed at a soul food lunch at Frederick A. Douglass High School on February 20, The Oklahoman reported.

Oklahoma City School Board member Ruth Veales, who represents a number of predominantly black schools in the area, including Frederick A. Douglass High School, said she was shocked when she heard complaints about the photo frame on social media.

"I saw it, and I had the same response," Veales said. "As we go back into history, that is a derogatory term about black people."
---
A middle school requires kids to dance with anyone who asks. One mom is fighting for her daughter's right to say 'no.'
For weeks, 11-year-old Azlyn Hobson buzzed with excitement for the Valentine's Day dance at her Utah middle school.

Two previous dances at the Laketown, Utah, school had been loads of fun, and this time she had a crush on a boy at school she hoped to dance with. On the morning of the big event, she layered a red-and-pink floral sundress over a long-sleeve T-shirt and leggings, and carefully arranged her hair.

But Azlyn's enthusiasm waned when a different boy, who made her feel uncomfortable, asked her to share a slow dance.

"She was so excited in the morning when she left," the girl's mother, Alicia Hobson, told The Washington Post. "I asked if she got to dance with the boy she liked, and she did and she was happy. But in the same breath she was exasperated because she had to dance with the boy she hates."
---
School Vouchers Are Just Code for 'Segregation Forever'
Today advocates of "school choice" routinely use the language of civil rights to argue that federal and state governments should finance largely unregulated private schools through the use of vouchers. These are the same type of vouchers that were the essential tools of Southern segregationists who fought and obstructed public school desegregation after the U. S. Supreme Court's decision in Brown v. Board of Education in 1954. How has the nation arrived at this point?

As I point out in Overturning Brown: The Segregationist Legacy of the Modern School Choice Movement, the United States has never been closer (including the years after 1954) to adopting a nationwide program in which federal and state governments spend billions of tax dollars to finance largely unaccountable private schools to educate only the children they choose to admit.

Today 26 of the 50 states have yielded to school choice advocates by enacting a variety of voucher programs diverting public funds to private schools and in some states home-schooling. These programs are financed by state appropriations and state tax credits. They have spread across the American continent, but 10 are in the South, more than in any other region. These programs together are sending more than $2.1 billion annually in state funds to private schools. That is a sum larger than the annual state funding of public schools in any of 13 states across the nation.
---
Boys are watching a lot of pornography.

Consent is the bare minimum.

Boys must be empowered with the emotional strength it takes to endure being alone.

The narrative of the "good guy" can get in the way of moral growth.

Boys are growing into men they don't want to be, and this unleashes untold harm in the world. Though it is often awkward and difficult to talk about sex with boys in school, having these conversations can help prevent a great deal of cruelty and unhappiness. We must create school cultures that allow us to have the types of conversations that will help usher in the type of future our boys need if they are going to grow into morally responsible men.
---
Teens say they find sex disappointing after watching porn
One in three young adults believe watching porn has affected what they find sexually attractive in a partner.

And the same number of 1,000 18-24-year-olds polled admitted to being 'surprised' by what sex was like in real life, having watched porn before becoming sexually active.

But a huge 64 per cent admit they've pretended to enjoy sex more than they actually were to please their partner - and a tenth admit they don't disclose their sexual history because they were afraid the number was too high, according to the OnePoll figures.
---
Porn literacy and the new frontier of sex ed
With the easiest of access to adult films these days — thanks to the advent of the internet — experts say that the overwhelming majority of both boys and girls have seen some form of porn by the age of 18. This reality has been met with varied responses, socially and even legislatively. More than a dozen states have declared porn a "public health crisis," which might be a little alarmist. However, without the right context, the adult industry — steeped in misogyny, wielding negative stereotypes — can certainly instill some unsavory values into a young person. To combat that, some schools are incorporating porn literacy classes into their sex-ed curricula.

Such an initiative can be an empowering tool that awards learners a more enlightened perspective on sex, drilling in concepts such as the need for consent alongside pleasure. But, depending on their approach, porn literacy courses could perhaps ruin the porn-watching experience, or convince kids that they should never click and fap, which also isn't healthy.
---
Student-teacher in Tennessee dismissed over Black History Month assignment on slavery
A Tennessee school district dismissed a student-teacher after the young educator taught a Black History Month lesson to fourth-graders, asking them to recite graphic, violent methods to control slaves, officials said Thursday.

The student-teacher's lesson plan, given to youngsters at Waverly Belmont Elementary School in Nashville, was centered around the notorious — and perhaps apocryphal — 1712 speech by slave owner William Lynch, "The Making of a Slave," officials said.

After reading the material in which Lynch purportedly advocated for physical and psychological torture of slaves, students were asked, "To keep their slaves subservient, plantation owners should" with a series of blank bullet points for youngsters to fill in.

"A student-teacher was dismissed and asked not to return to Waverly-Belmont as a result of teaching material that was not age appropriate or within the scope of sequence for the 4th grade class," according to a statement by Metro Nashville Public Schools.
---
The Number of Homeless Students Now Matches the Entire Population of New Hampshire
The number of homeless students nationwide has more than doubled in 15 years to a new high of 1.5 million in the 2017-18 school year, according to data released from the National Center for Homeless Education last week.

For context, that means there are as many homeless students in America as there are people living in New Hampshire — if not more.

The big question is why — which is complicated by the fact that student homelessness is measured differently than homelessness among the adult population, and still considered a vast undercount.
---
Parent resistance thwarts local school desegregation efforts
As they try to address stubborn school segregation, many of the nation's school districts confront a familiar obstacle: resistance from affluent, well-organized and mostly white parents to changes affecting their children's classrooms.

From New York City to Richmond, Virginia, sweeping proposals to ease inequities have been scaled back or canceled after encountering a backlash. The debates have been charged with emotion and racist rhetoric reminiscent of the aftermath of Brown vs. Board of Education, the U.S. Supreme Court decision that threw out state laws establishing segregated schools.

While the federal government has largely stepped back from the aggressive role it played decades ago in school desegregation, some local districts have acted in recognition of increasingly apparent racial divides and the long-established educational benefits of integration.
---