Health/Food Posts Tagged as 'Advice'
---
Welcome to Errattic! We encourage you to customize the type of information you see here by clicking the Preferences link on the top of this page.
I Can't Stop Cheating On My Wife
Dear Prudence,

I'm a man in my mid-30s with a beautiful wife. We've been married for 15 years and had a great kid very early on in our relationship. We both have great careers, nice friends, a very kinky and active sex life. Others generally look at us with admiration and envy. My problem is that I became a serial cheater around eight years ago. I analyzed quite a lot why I feel the need to cheat (sex with my wife is definitely better than with other women) and think that I like the challenge of "conquering" and later the romantic aspects of it. My affairs usually last a few months. I'm also very open with my relationship status (and my unwillingness to change it) to my affair partners. I even developed great friendships with two last affair partners, and the whole experience has generally been extremely enriching and positive for me.

I never fell in love with another woman, and I want to stay with my wife forever, but I can't seem, and also don't want, to stop seeing other women. My job involves a lot of travel, so it's easy to get away with cheating without arousing suspicion. In the beginning I didn't really think too hard about it, but going forward I want to be "square and fair." My wife doesn't have the slightest idea of my cheating and would obviously be devastated if she found out.

A year or so ago I started talking about opening up our relationship as a way to slowly "legalize" my behavior. While she isn't totally against the idea, it's more something she can imagine in a distant future and in a very controlled setting. I reckon that the romantic aspects and durations of my affairs would be serious no-gos for her. While the easy answer would be "stop before you blow up your perfect life," I feel like I'm not really able to. What are your thoughts?

—Can't Stop Won't Stop
---
The safety tips every LGBT+ person should act on before they travel
LGBT+ people love to travel but many of us don't know how to stay safe and avoid problems.

Here is the travel safety advice you need for trips all around the world.

Whether you are a lesbian, gay or bi single or couple, an LGBT+ family, or a trans, intersex or non-binary person, there are particular tips that can help you.

Countries that criminalize gay sex
Currently 70 countries criminalize homosexuality. But those that do vary wildly.

About a third only technically criminalise sex between men. The remainder make same-sex acts between all genders illegal.

Some enforce the law, others ignore it. In most, the penalty is jail. In a handful it is a beating or the death penalty.

Notably, the letter of the law is often less important than police and social attitudes. For example, even where lesbian sex is technically legal, female couples may still face harassment.
---
I Live With Six Brothers. I Have Sex With Two of Them. It's Fine, They Know.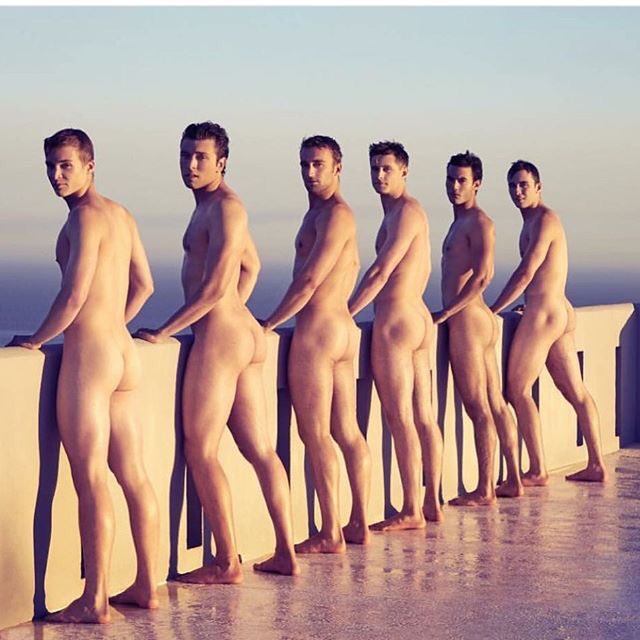 Dear How to Do It,

I (a man) live in a large house along with six brothers, all adults and close to each other in age, two of whom I am having sex with. I am naturally much closer to them than the other four. "Yarin" and "Ferdinand" are both fully aware that I have sex with both of them. With the exception of occasional flares of jealousy on Ferdinand's part (based in insecurity; we're working on it), it seems to suit all of us very well. The house we share the rent for is large enough that I'm sure the other four brothers don't know about the sex.

The problem is that I don't know what to call this arrangement, even to myself. I'm often uncomfortably aware of just how unconventional it really is. When with one or both of them in public, I don't know how to answer when people ask what Yarin and/or Ferdinand are to me. Yarin usually answers that we're friends, which I don't mind. Ferdinand has brazenly answered that I am his boyfriend whom he shares with his brother, which I DO mind. That part isn't anyone's business! Ferdinand is somewhat hurt by this, as he is openly affectionate with me in public and expects reciprocation, but I'm a quiet person, while there are Mardi Gras parades more reserved than Ferdinand. My sex life is absolutely not the business of random strangers. Should I follow Yarin's lead and just say we're friends? And can I tell Ferdinand to cool it in public?

—Oh, Brother
---
I'm Against Catholic Teachings
Dear Care and Feeding,

My husband and I have a fantastic toddler and live in a large city, where we're looking into private school options. We have whittled our options down to two. Both institutions are amazing places with fantastic, warm, loving staff and parents/guardians/students. One is Catholic, the other is Quaker. We're trying to decide between the two schools and would love your guidance.

The Catholic school is academically rigorous, has great class sizes, is a Blue Ribbon school, and is a block from where my husband works in case of a midday school emergency. However—and I say this as a product of the parochial school system myself—it promotes Catholic perspectives on premarital sex, homosexuality, abortion, and other beliefs that we don't subscribe to. The Quaker school, on the other hand, has a progressive curriculum, is designed around project-based learning, does not get homework-heavy until grade 5, and promotes core values that are in alignment with how we are raising our daughter.

The Quaker school's curriculum—and general vibe—will help our kid develop into a critical thinker and a compassionate contributor to the world. HOWEVER, it is considerably more expensive (it would require some sacrifice on our part), and it would add another hour to our already hectic morning commute. In other words, it will make life more difficult on a day-to-day basis. Since our child will get an excellent education at either place, how do we pick between daily quality of life for us and the values system to which our child will be exposed?

—Waiting for an Answer From the Spirit
---
I Had an Orgasm During a Professional Massage With a Man. Should I Tell My Husband?
Dear How to Do It,

I recently orgasmed during a typical massage at a massage therapy chain. It happened during a thigh massage, but no boundaries were crossed. I am married and monogamous, and I get massages for stress relief, although I prefer male therapists both for the hand strength and the added titillation. I wasn't seeking anything in my sex life—our sex life is good—but the orgasm made me wonder how I can incorporate that experience in our sex life. I don't want to tell my husband what happened, but I want him to do it to me.

—On the Table
---
Help! Is There a Nice Way to Tell My Husband He's Racist?
Q. An ugly view I didn't see before: I've been married to my husband for 10 years. He's a great husband and has always seemed like a compassionate and open-minded person. In the last year or two, however, I've been having to call him out on racist language and attitudes. At first it was in the car. He usually drives, and if someone cuts him off or does something he doesn't like, his language is almost always racist—they're a "f—ing N-word" or a "f—ing Asian." Despite my calling him out on it every time, he has gradually gotten bolder about expressing racist attitudes that never surfaced early in our relationship. Today he proudly told how he had joked to a waitress during lunch with the guys, "When you said merry Christmas, you left out my buddy here. He celebrates Kwanzaa, har-de-har-har!" I was horrified that he had made a racist joke in public and told him so. He didn't see it that way, and we had a terrible argument. I got pretty upset, and I called him a racist. I don't want to mirror his name-calling, and that only escalated the argument. He insists he is "really not a racist," but these incidents are giving me an ugly view of him I didn't see before. I believe he is a good person and is capable of changing this behavior. Can you give me some guidance on language I can use to help him do some self-reflection?
---
My Husband Is Very, Very Bad in Bed
Yes, I am in marriage counseling—but our marriage counselor is uncomfortable talking about sex. He's great with helping us communicate better, but he just does not cover that area of things. Yes, I know there is such a thing as a sex counselor, and no, my insurance doesn't cover any that I've been able to find. Yes, I've tried to teach my husband where my clitoris is. We've been married for five years, and he cannot be dissuaded from thinking it's my urethra, which, ow. Yes, I've tried teaching my husband to touch me gently, but anytime he tries, it's not only NOT my clitoris, but it's also way too rough. He will not learn.

My question is whether all men are like this—because in my dating life, they all were—or whether it's worth it to try to have an affair. For me, sex has always been all risk and no reward. I have become deeply cynical in this area. But there is a little tiny sprig of hope that makes me wonder: What if there is a reward to be had? What if some straight men are interested in the clitoris and understand how to operate it? What if I can have an orgasm with someone else before I die? That reward would be worth the risk.
---
WHY 'NO' IS THE SINGLE MOST IMPORTANT WORD WHEN IT COMES TO DEALING WITH ANXIETY
When it comes to quelling anxiety, ideas for different strategies abound; there are books, balms, blankets, and beyond. But according to Kristen Bell, an advocate for mental-health realness, one of the best, simplest, and most effective ways to self-soothe just requires two small letters. In her keynote speech at last week's Mindbody Bold Conference, Bell shared that the power of saying no more often has been a saving grace to her as she navigates the struggles with anxiety and depression.

"I realized that my codependency was so crippling that I couldn't say no to people," she said. "So what I've been doing this month is practicing saying no to people in a very kind way." But that certain doesn't mean prioritizing boundaries and becoming a no person is an easy thing to do, especially for those who struggle with anxiety.
---
Should I Intervene With a Kid Who Says He Is Depressed?
Dear Care and Feeding,

My 11-year-old son has been friends with "Paul" for more than two years. During that time, Paul has been suspended from school multiple times for his language (he drops the F-bomb constantly, has called his teacher the B-word, etc.) and disruptive behavior. He's known to deliver very colorful commentary on how he sees the world, shouting out some particularly interesting bits at times. Nevertheless, Paul is a smart and sensitive kid, and I am rooting for him. We all are.

The reason I'm writing is because Paul recently told my son that he sneaks and drinks his mother's vodka when he's feeling depressed, which is "most of the time," in his words. He has mentioned those feelings before, and I'm also aware that telling tall tales is part of his swagger. For the most part, we take them in stride, but the combination of the alleged drinking and depression made me pause. I'm honestly not sure if Paul is just trying to look cool or if he's trying to ask for help.

My plan, which I shared with my son, is to wait and see if Paul ever talks to me about these issues, and to then talk to a grown-up who has some oversight in his life, i.e., the school principal or his teacher. I wonder if I'm doing enough or if I should do more, though I'm not even sure what that would entail, as a conversation with his parents seems impossible—they are not at all approachable. Am I just sticking my nose in where it doesn't belong? Your thoughts are appreciated.

—All Eyes on Paul
---
My Husband Hasn't Touched Me in Six Years
Dear How to Do It,

I am so lost, and I just don't know what to do. Some background: I was married and divorced young (he cheated). We had three children, who are now grown with children of their own. Following my divorce, I was in a long-term relationship with someone. It was abusive and ultimately ended with him cheating on me with my best friend.

After that relationship ended, I started dating someone I knew since we were kids. We have always had a close relationship and kept in touch via phone about twice a year to catch up. He became my husband. We dated for five years and have been married for 7½ years (I was 41 when we married; he was 39). About a year and a half after we married, sex just stopped. He was never really the aggressor in the relationship, and I was OK with that. But then it stopped altogether. At first, we talked about it. He went to the doctor, reluctantly. The doctor tested his testosterone and said it was normal. Still nothing. I've tried everything you can possibly think of: dates, sexy lingerie, space, time, not pressuring. You name it; I've done it. The thing is, there is no intimacy at all in our relationship. We don't touch, literally. We don't cuddle. He kisses me once goodbye and once hello when he leaves or comes home. I believe porn was an issue at first; I found some on his phone, and I know he was "taking care" of himself. We instilled a rule of no electronics in the bathroom, but I am sure he is still using his phone in there when I am not home. I've pleaded to go to counseling, but he refuses. I went to counseling for about a year by myself, and it did nothing but reaffirm my feelings. I told him I feel like we are roommates; he said that was silly. I told him I was thinking about moving into our spare room, and he asked me not to. He is very prideful and worries a lot about what other people think.

Everything else in our life is wonderful: kids, grandkids, our home, where we live. I love it. But this is something that just has me so torn. Some days I think I can live without it. But most days I am so lost. I feel myself getting worse: getting snappy at everything, my dogs, him, and anyone around us. I go to my daughter's house occasionally and spend of few days with my grandchildren, and I realize we are in trouble because I don't miss him. I feel crushed. We are both Christians, and I am very involved in church and church activities. He refuses to become involved with anything. I don't believe he is having an affair—he is never home late, never goes out when he isn't working, and isn't weird with his phone. I cry most days lately because of this situation. I cry because I am so disheartened that another relationship could possibly end, and I don't want that. I do love my husband. But I wonder if he truly loves me or if he was in love with the idea of me for all these years before we got together, and now I am not living up to his expectations. Please help me—I don't know what else to do.

—Untouchable
---
Michelle Obama's advice to 1st-gen college students: 'You are faster, quicker, smarter, sharper'
Former first lady Michelle Obama has a message for students who are the first in their family to attend college.

"It's going to be okay as long as you don't quit," Obama told students Wednesday at her annual #BeatingtheOdds Summit for first-generation college students. "There are lesser people than you who have gone further."

Obama described being at "probably every powerful table there is to be at."

"Let me tell you," she told the students, "they're not smarter than you. I've met these people."
---
Death rates increasing for U.S. adults aged 25 to 44: CDC 
Death rates are on the rise for young and middle-aged U.S. adults, with white and black people experiencing higher mortality than Hispanic people, according to new research from the Centers for Disease Control and Prevention (CDC) published Tuesday.

Between 2012 and 2017, the rates for white and black people aged 25 to 44 increased 21% each for both groups, while Hispanic people of the same age range saw a 13% rise.

Sally Curtin, a statistician at the CDC's National Center for Health Statistics and one of the report's authors, said an uptick in suicides, homicides and drug overdoses contributed to the higher rates for the younger part of the group.
Want to Raise a Hard-Working Child? Do These 6 Things
---
My Steamy Online Chat Partner Turned Out to Be a 16-Year-old Girl
Dear How to Do It,

An occasional time-waster of mine is to go into random text-only chat rooms and spin a fantasy for a willing woman. It's fun and creative and everyone has a low-commitment good time (I hope). Recently, someone online asked if I would do a "losing her virginity" scene with her. I said sure, and I took her through a very sweet and consent-filled fantasy where she got to direct the action and feel like a star. At the end of it, she confided in me that she is actually 16 and really a virgin and also, would I want to meet up to do this for real? I of course said that I didn't think this was a great idea but that she would make a great partner for someone someday. (I am well over 16.) But now I'm conflicted and totally gun-shy about going back online. I know, of course, that whoever is on the other side of the chat could be a boy/girl or a nonbinary/furry person of any age or orientation, but this definitely made me uneasy. Did I do a wrong thing? Is there a better way to proceed? Or should I just be happy she had a nice experience in her own home with a faraway guy who hopefully gave her a template for how it could go when she finally finds herself ready to have sex?
---
What to Ask For When You're Bumped From a Flight
Last year, a passenger on United was given $10,000 in travel credit for volunteering to be bumped from her flight. While it's very unlikely you'd receive the same amount if you agree to volunteer, it's important you know what you're entitled to.

While the odds of being involuntarily bumped from your flight are pretty slim these days, it's still possible. It's much more likely airlines will voluntarily bump passengers on overbooked flights, luring them with compensation in exchange for their seat.

If you're standing at a gate and an attendant offers compensation, it's important you know how much cash you're entitled to. Technically, under regulations by the Department of Transportation, there is no limit to the amount of cash an airline can offer a passenger who volunteers to be bumped; some airlines like Delta and United have allowed gate agents to give out up to $10,000 and $9,950 in travel credits, respectively. (To reiterate, however: It's very unlikely.)
---
How Often Should You Wash Your Dog?
Most dogs don't require bathing more than every two weeks, according to Mark D. Freeman, DVM, an Assistant Professor at VA-MD College of Veterinary Medicine."If they live in a clean environment, sometimes that number is even less," Dr. Freeman says. That's partly why the ASPCA thinks you can get away with bathing your dog as infrequently as once every three months. Dogs that spend time both indoors and outdoors, however, are more likely to need bathing every two weeks because they're simply more likely to get dirty.
---