Health/Food Posts Tagged as 'Disease'
---
Welcome to Errattic! We encourage you to customize the type of information you see here by clicking the Preferences link on the top of this page.
26 students, 1 adult at Florida high school hospitalized with mysterious symptoms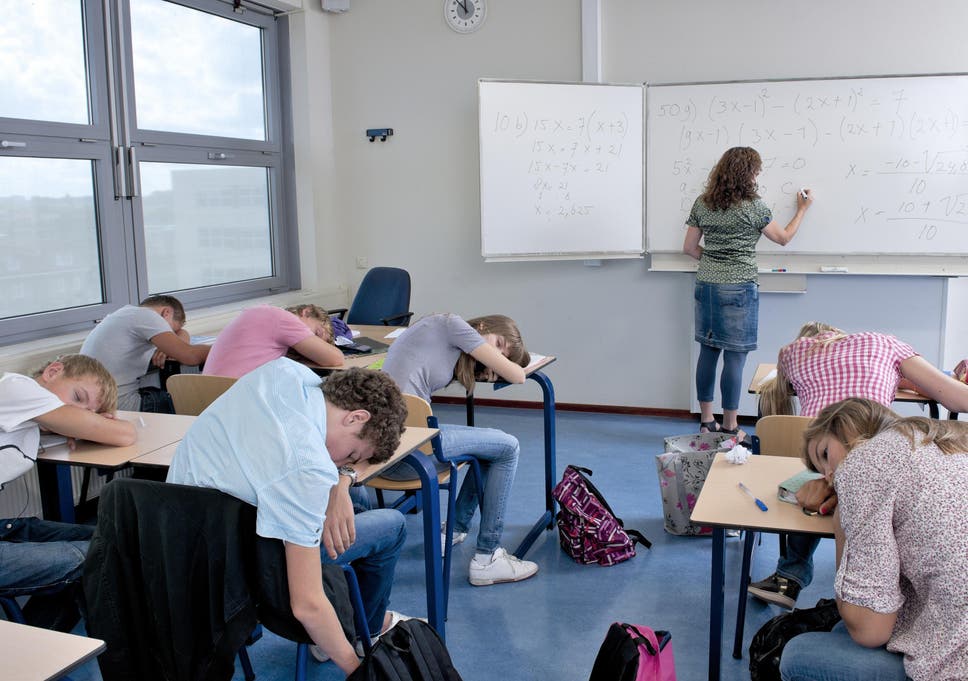 More than two dozen students and an adult staff member were hospitalized Monday for possible exposure to an unknown substance at a high school in Fort Lauderdale, CBS Miami reports.

"These students were having various states. Some were having syncopal episodes, were passing out. Some had nosebleeds, some were having shortness of breath," said Fort Lauderdale Battalion Chief Stephen Collan.
More US children confirmed with paralyzing polio-like illness AFM
---
Nearly 50 tons of ground beef recalled due to possible E. coli contamination
The weekend recall of nearly 100,000 pounds of ground beef possibly tainted with E. coli is the second large meat recall in as many months by JBS USA, a unit of the world's largest meat processor.

Swift Beef Co. recalled 99.260 pounds of ground beef that many be contaminated with E. coli, a potentially deadly bacteria, the U.S. Department of Agriculture's Food Safety and Inspection Service (FSIS) announced.

Swift Beef shipped the recalled meat to retail distributors for further processing and food service providers for institutional use in five states, including California, Nevada, Oregon, Utah and Washington, the agency said.
---
Romaine lettuce is not safe to eat, CDC warns U.S. consumers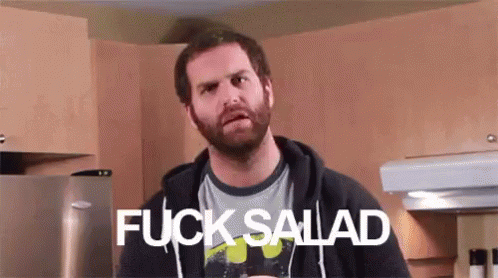 Romaine lettuce is unsafe to eat in any form, the Centers for Disease Control and Prevention said Tuesday in a food safety alert in response to a new outbreak of illnesses caused by a particularly dangerous type of E. coli bacteria.

CDC told consumers to throw away any romaine lettuce they may already have purchased. Restaurants should not serve it, stores should not sell it, and people should not buy it, no matter where or when the lettuce was grown. It doesn't matter if it is chopped, whole head or part of a mix.
---
11th child dies in viral outbreak at N.J. health care facility
Health officials say an 11th patient has died amid an outbreak of a respiratory virus at a care facility in New Jersey. The state health department on Friday confirmed that the "severely ill child" at the Wanaque Center for Nursing and Rehabilitation had the adenovirus infection. The youth died Thursday night in a hospital, but further details about the child were not disclosed.

The department says the child was among 34 pediatric cases that have been associated with the outbreak.
---
California Has the Most Toxic Air on the Planet Thanks to Wildfires 
The Camp Fire is an unprecedented disaster in so many ways. Dozens are dead, hundreds are missing, thousands are homeless. But the immediate impacts of the flames are far from the only way it's assaulting California. As a result of all the smoke, the state is currently home to the worst air quality on the planet.
Norovirus strikes shelters for California wildfire evacuees
---
Diseases spread by ticks hit record level in U.S.
New government research shows that tickborne diseases like Lyme disease continue to rise. The report from the Centers for Disease Control and Prevention finds that in 2017, state and local health departments reported a record number of cases of illnesses spread by ticks.

Cases of Lyme disease, Powassan virus; spotted fever rickettsiosis, including Rocky Mountain spotted fever, anaplasmosis, ehrlichiosis, babesiosis and tularemia all increased last year. The CDC said there were 59,349 confirmed cases of tickborne diseases in 2017, up from 48,610 in 2016. In past years, health officials have acknowledged that the true number of cases is likely many times higher than the officially tally.

The findings reflect an accelerating trend of tick-related diseases reported in the U.S. Between 2004 and 2016, the number of such cases doubled. Researchers also discovered seven new tickborne pathogens that infect people.
---
Duncan Hines cake mix recall: FDA probes salmonella risk
Food giant Conagra Brands is recalling 2.4 million boxes of its Duncan Hines cake mix, with federal health officials warning that one variety of the popular product tested positive for salmonella.

The Centers for Disease Control and Prevention has received reports of five illnesses linked to Duncan Hines, according to the Food and Drug Administration. Reports of additional illnesses are expected due to time lags between when an illness occurs and when the CDC receives confirmed lab results.
---
6 children dead so far in viral outbreak at N.J. healthcare facility 
A severe viral outbreak has claimed the lives of six children at the Wanaque Center for Nursing and Rehabilitation in Haskell, state health officials confirmed Tuesday, leading to an immediate order to shut down the facility to new patients.

The Department of Health reported 18 cases of adenovirus among pediatric residents at the long-term care center in northern New Jersey, which officials said included "very ill children," some of whom were on ventilators and had trachea tubes.

"This is an ongoing outbreak investigation," said department spokeswoman Nicole Kirgan in a statement. "A department team is at the facility today and an inspection team was also there Sunday. The team on Sunday found minor handwashing deficiencies and the Health Department is continuing to work closely with the facility on infection control issues."
8th child dies after virus outbreak at New Jersey facility
Ninth Child Dies at New Jersey Nursing Home Facing Adenovirus Outbreak
Former patient describes grim conditions at health center where 10 children died
---
United Airlines mishandled listeria contamination, endangering travelers, lawsuits claim
United Airlines failed to address critical food safety issues at Newark Liberty International Airport in New Jersey, endangered passengers and retaliated against employees for speaking up, three high-level managers who worked in its catering division allege in lawsuits filed last month.

United Airlines did not address persistent maintenance issues at its catering facility at Newark airport, which allowed the spread of several strains of the bacteria listeria, including the potentially deadly Listeria monocytogenes, the lawsuits say. Further, once the listeria was discovered, they say, United didn't act aggressively to contain it.
---
Here's what happened after California got rid of personal belief exemptions for childhood vaccines 
Health authorities in California have more power to insist that a dog is vaccinated against rabies than to ensure that a child enrolled in public school is vaccinated against measles.
A Polio-Like Illness Is Causing Paralysis in Children
---
Cancer-linked chemical glyphosate found in morning cereal
---
Hand, foot and mouth disease plagues college campuses
Hand, foot and mouth disease, notorious for closing down kindergartens and making small children cranky, is hitting college campuses.

College students across the East are hunkered down in dorm rooms, waiting for the unsightly blisters that characterize the infection to clear from the faces and hands, university spokespeople said.
---
Walmart, Whole Foods, Trader Joe's among brands hit by corn recall
Possibly contaminated corn is behind a slew of recalls involving prepared salads sold by major retailers including Walmart, Whole Foods and Trader Joe's.

GHSE, a Green Cove Springs, Florida company, is recalling 738 pounds of ready-to-eat salads that contain corn that may be contaminated with salmonella and listeria monocytogenes, the U.S. Department of Agriculture's Food Safety and Inspection Service said late Wednesday.

No illnesses have been reported related to the recalled corn, according to federal officials.
---
Salmonella in raw chicken makes 92 people sick, CDC says
The CDC says 21 people are sick enough to be hospitalized, although no one has died. The salmonella strain making people sick is resistant to several of the antibiotics usually used to treat infection.

"The outbreak strain of Salmonella was found in live chickens and in many types of raw chicken products, indicating it might be widespread in the chicken industry," the CDC said in a statement.

"A single, common supplier of raw chicken products or of live chickens has not been identified."
---
Growing number of U.S. children not vaccinated against any disease
A small but growing proportion of the youngest children in the U.S. have not been vaccinated against any disease, worrying health officials.

An estimated 100,000 young children have not had a vaccination against any of the 14 diseases for which shots are recommended, according to a Centers for Disease Control and Prevention report released Thursday.

"This is pretty concerning. It's something we need to understand better — and reduce," said the CDC's Dr. Amanda Cohn.

Most young children — 70 percent — have had all their shots. The new estimate is based on finding that, in 2017, 1.3 percent of the children born in 2015 were completely unvaccinated. That's up from the 0.9 percent seen in an earlier similar assessment of the kids born in 2011. A 2001 survey with a different methodology suggested the proportion was in the neighborhood of 0.3 percent.

Young children are especially vulnerable to complications from vaccine-preventable diseases, some of which can be fatal.
---