Health/Food Posts Tagged as 'Treatment'
---
Welcome to Errattic! We encourage you to customize the type of information you see here by clicking the Preferences link on the top of this page.
Having one mental health disorder increases your risks of getting another
New studies reveal that most psychiatric illnesses are related to one another. Tracing these connections, like the mapping of a river system, promises to help define the main cause of these disorders and the drugs that could alleviate their symptoms.

The Danish Psychiatric Central Research Register is an enormous treasure trove of clinical data documenting every hospitalization for mental illness in Denmark over the course of 16 years.

In a recent study published in January 2019, Oleguer Plana-Ripoll from Aarhus University in Denmark and his colleagues analyzed records from close to six million Danes. They found that being affected with one mental disorder increased the risk of developing another — pointing to their possible relatedness.

For example, when young women were diagnosed with a mood disorder such as depression before age 20, they had a high risk of developing another disorder such as obsessive-compulsive disorder within the next five years.
---
Being Black in a White Academic World
While Operation Varsity Blues uncovered the most explicit example of rich people buying their children's future, the scandal has sparked a larger conversation on the ways in which elite college admissions have always been tilted toward people like those charged: rich, white parents who, should their children still not measure up despite a childhood of private test-prep tutors and expensive extracurriculars, have the means to buy their way onto Ivy League campuses with a hefty donation or to influence their way in through family legacy.

Meanwhile on these same campuses, low-income students and students of color are assumed to be there only because of affirmative action. In other words, to not deserve their spot. Below is an edited and condensed conversation between Slate editorial assistant Rachelle Hampton (Northwestern Class of 2017), New York Times writers Aisha Harris (Northwestern, 2009) and Jamelle Bouie (University of Virginia, 2009), and Slate parenting columnist and podcaster Carvell Wallace (NYU, 1997) on what it's like to navigate these primarily white academic spaces when your presence there is assumed to be unearned.
---
Anesthesia can help patients forget a disturbing memory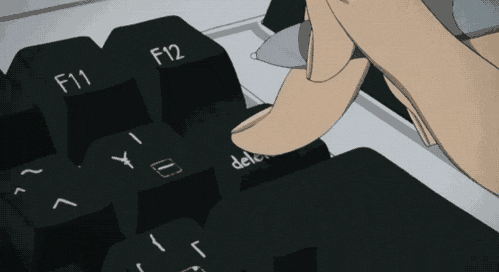 Giving patients an anesthetic can help them forget a disturbing memory, according to research published today in the journal Science Advances. It's the latest study to investigate the conditions that might prevent memories from sticking, and it could be a step toward finding a technique that helps people deal with harmful memories related to anxiety, trauma, or addiction.
---
Robotic Pets Are Helping Dementia Patients
Video.
---
The word, "Crazy" is thrown around quite a bit in our American society.

Hollywood movies depict depraved serial killers with a perceived mental illness, murdering scores of innocent (Typically neurotypical protagonists)

The entertainment industry seems to have quite a hold on many different labels of people, and people living with mental illness are not disqualified from that.

For instance, I was diagnosed with mental illness back in 2004 and it changed my life for the worst. I lack energy, I get depressed, I have trouble finding and keeping work, and the majority of my time goes into writing and keeping up with mental health appointments. But back to the point, I have never even hit anyone in my life, and I know scores of others living with mental illness who are the most compassionate people I've ever met. Hollywood has a way of playing on ignorance, and judging by comments left about films like these, our culture is very ignorant about mental health/mental illness.
---
Justices reject B&B owner who denied room to gay couple 
The U.S. Supreme Court on Monday left in place Hawaii court rulings that found a bed and breakfast owner violated the state's anti-discrimination law by refusing to rent a room to a lesbian couple.

The justices rejected an appeal from Aloha Bed & Breakfast owner Phyllis Young, who argued that she should be allowed to turn away gay couples because of her religious beliefs.

"Mrs. Young will rent a bedroom in her home to anyone, including those who are LGBT, but will not rent to any romantic partners other than a husband and wife," her attorney, James Hochberg, said in a statement. "This kind of governmental coercion should disturb every freedom-loving American no matter where you stand on marriage."
A transitional home forced out a lesbian couple, citing their Catholic funding
---
Rate of young people hospitalized for mental health issues soared 28% in 4 years - and suicide-related ER visits doubled
The number of young people visiting US emergency rooms with psychiatric problems is rising, driven largely by a surge in teens and minority youth seeking urgent help for mental illnesses, a new study suggests.

Between 2011 and 2015, there was a 28 percent increase in psychiatric emergency department (ED) visits among young people ages 6 to 24, the study found.

Visits spiked 54 percent for teens, 53 percent for African-American youth, and 91 percent for young Hispanic patients.

Suicide-related visits climbed more than two-fold during the study period.
---
Giving Parents Therapy Can Help Their Anxious Children
On March 13, the New York Times's Upshot published results from a survey on parenting that found that moms and dads are still very involved in aspects of their grown children's lives.

76 percent of parents "reminded their adult children of deadlines they need to meet, including for schoolwork," 74 percent "made appointments for them, including doctor's appointments, 15 percent "called or texted to make sure they did not sleep through a class or test," while 14 percent "told them which career to pursue." This kind of parenting can backfire, the article wrote, "by leaving young adults ill-prepared for independent adult life."
---
Judge bars unvaccinated students from returning to Rockland County school
A federal judge in Rockland County, New York has jumped into the simmering debate over measles vaccinations. With cases rising, the judge barred 50 unvaccinated students from attending the Green Meadow Waldorf School for at least three weeks.

Parent Beatrice Burgis agrees with the judge's ruling that would keep unvaccinated kids at home.

"I believe that he's trying to mitigate a potential further outbreak and he's trying to keep everybody safe," she said.

On Tuesday, a new case in Rockland County brought the total to 146. This year, the Centers for Disease Control and Prevention has reported 228 cases in 12 states. The Rockland County outbreak was centered in an Orthodox Jewish community.
---
Should teachers be allowed to touch students?
A light pat on the back can draw a young child's attention back to the task at hand, and sometimes a hug will help the hurt go away. But are these gestures appropriate coming from an educator? A teacher's touch can be encouraging, corrective and, in some cases, inappropriate. But I wouldn't want my kids in a school that banned it outright.

I'm comfortable with my kids' teachers giving them a hug goodbye or placing a quieting hand on their shoulder when they are talking too much in class. I think of gentle physical contact as just another tool in a teacher's arsenal—one that can often go beyond words. But that's not the way everyone feels. Many school boards have unwritten "no touch" policies, while others have created rules against touching of any kind to appease concerned parents.
---
Kentucky's hepatitis A outbreak claims another victim, raising the death toll to 44
Kentucky's hepatitis A outbreak contributed to another death, bringing the outbreak's toll to 44, according to the latest weekly state report posted on Tuesday.

The nation's largest hepatitis A outbreak, declared in November 2017, has sickened 4,288 people and sent 2,065 of them to the hospital. The new report also shows cases continued a downward trend in rural Kentucky.

Dr. Charles Noplis, a psychiatrist focusing on addiction medicine, said many of the Kentuckians who die from hepatitis A are especially vulnerable because they have other health issues, such as hepatitis C. Among the general public, he said, death from hepatitis A is rare.

"I would've never guessed the deaths would be this high," said Noplis, who practices at Renew Recovery and sees patients in London, Kentucky. "I think it underscores the biggest issues at hand in the southeastern portion of the state. We need better health care, better education."
---
Scientists find differences between LGBTQ & straight people who die from suicide
For many in the LGBTQ community, dealing with suicidal feelings are an all-too-common occurrence, and one that should give pause.

Now, a study published in the American Journal of Preventative Medicine is taking a closer look at LGBTQ people who have died by suicide and it reveals some surprising differences between our community and straight people.

Amongst the findings was this stark fact: young LGBTQ people are five times more likely to attempt suicide than straight people.
---
Extreme Turbulence Leaves 30 Passengers Hospitalized and Flight Attendant with Broken Leg 
Passengers on board a recent flight from Istanbul to New York were close to landing when their flight encountered severe turbulence.

According to ABC News, a Turkish Airlines Boeing 777 carrying 329 people, including 21 crew members, was flying over Maine, about 45 minutes from their final destination, when they ran into a patch of very bumpy air

"It kind of jolted pretty quickly," passenger Amir Mehrbakhsh told ABC News. "There was like one or two seconds when it was subtle, but then it really started to pick up. … Just because the drop was so sudden, a lot of people got lifted up and hit their head either on the ceiling or on the side of the plane, and so there were a lot of injuries pretty quickly."
---
PSYCHEDELIC MUSHROOMS CAN BOOST CREATIVITY AND EMPATHY FOR A WEEK
The benefits of taking psychedelics could last long after the trip ends.

A team of Dutch researchers has found that psilocybin, the active ingredient in psychedelic mushrooms, doesn't just increase a person's creativity, empathy, and feeling of well-being while a user trips. It also allows them to experience all of those benefits for up to seven days — providing valuable insight into how we could tap into the therapeutic value of hallucinogenics.
---
Some Anti-Vaxxers Aren't Getting Their Pets Vaccinated. Here's Why That's So Dangerous
Dogs can't get autism, and even if they could, vaccines couldn't cause it. Period. But some anti-vaxxers are increasingly making the same unfounded claims about pets and vaccines they've been repeating about children and vaccines for the past 20 years: that vaccines are unnecessary, dangerous and that they can cause a form of (canine) autism, along with other diseases. Just as with kids, that may be driving down pet vaccination rates. And the movement, while niche, shows no sign of stopping; in some states in the U.S., anti-vax activists have recently agitated to make state laws about mandatory pet vaccinations more lax.
---