Health/Food Posts Tagged as 'Study'
---
Welcome to Errattic! We encourage you to customize the type of information you see here by clicking the Preferences link on the top of this page.
Romaine lettuce is not safe to eat, CDC warns U.S. consumers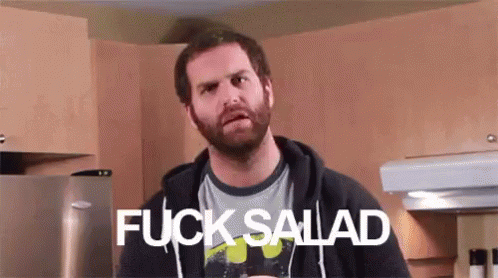 Romaine lettuce is unsafe to eat in any form, the Centers for Disease Control and Prevention said Tuesday in a food safety alert in response to a new outbreak of illnesses caused by a particularly dangerous type of E. coli bacteria.

CDC told consumers to throw away any romaine lettuce they may already have purchased. Restaurants should not serve it, stores should not sell it, and people should not buy it, no matter where or when the lettuce was grown. It doesn't matter if it is chopped, whole head or part of a mix.
---
Alcohol Deaths Among Women Are Rising, But This Is Why No One's Talking About It 
While the opioid crisis is rightfully getting attention for the destruction it's caused, alcohol use among women has quietly risen in the background, USA Today reports. Citing a study from the Institute for Health Metrics and Evaluation at the University of Washington and published in the journal The Lancet, USA Today says that during a 10-year period, alcohol related deaths among women rose 67 percent. What's more, the study reported that alcohol is the leading cause of death worldwide for people between the ages of 15 and 49.
---
Your Mother's Romantic Past Affects Your Own Dating Adventures 
Some people have their mother's eyes. And some, it turns out, grow up to have their mother's romantic history.

People whose mothers have been married multiple times or have lived with multiple romantic partners are more likely to do so themselves, according to a new study published Tuesday in the journal PLoSOne. The longer people are exposed to their mother's cohabitation, the more sexual partners they tend to have.

Enter an organization driving positive change in its community for the chance to win $20,000 in funding.

The authors looked at data from surveys of thousands of Americans followed for 24 years.
---
Diseases spread by ticks hit record level in U.S.
New government research shows that tickborne diseases like Lyme disease continue to rise. The report from the Centers for Disease Control and Prevention finds that in 2017, state and local health departments reported a record number of cases of illnesses spread by ticks.

Cases of Lyme disease, Powassan virus; spotted fever rickettsiosis, including Rocky Mountain spotted fever, anaplasmosis, ehrlichiosis, babesiosis and tularemia all increased last year. The CDC said there were 59,349 confirmed cases of tickborne diseases in 2017, up from 48,610 in 2016. In past years, health officials have acknowledged that the true number of cases is likely many times higher than the officially tally.

The findings reflect an accelerating trend of tick-related diseases reported in the U.S. Between 2004 and 2016, the number of such cases doubled. Researchers also discovered seven new tickborne pathogens that infect people.
---
Compromised Ethics Run Rampant in Nutrition Research
Here's something to ponder the next time you see a headline extolling a study that found a particular food will help you lose weight, avoid heart disease, or live longer: The company selling the product likely paid for the study; that same company also might be paying the university researcher who led the study; your tax dollars may have supplemented this company's "research" because federal agencies regularly partner with corporations to promote foods. Finally, you'll never discover that the "research" behind the headline is little more than marketing, because journalists rarely question these financial arrangements.
---
PSYCHOLOGISTS DISCOVER DELUDED PEOPLE AND RELIGIOUS FUNDAMENTALISTS MORE LIKELY TO BELIEVE FAKE NEWS
Scientists have found an overlap between people who believe in fake news and religious fundamentalists, dogmatic people and those who harbor deluded ideas.
---
Study: Energy drink consumption linked to PTSD in soldiers 
A new study found that the consumption of energy drinks could be contributing to post-traumatic stress disorder and other mental health problems among U.S. soldiers.
---
This machine can make gallons of fresh drinking water right out of thin air 
Machines designed by a California-based team can produce, in some cases, up to 300 gallons of fresh drinking water a day by pulling it straight from the air. And the team just won a $1.5 million prize for it.

The machines, dubbed Skywater, were created by the Skysource/Skywater Alliance, a team of sustainability experts from Venice, California. Skywater machines, housed in big metal boxes, are atmospheric water generators that condense water vapor from the atmosphere and turn it into drinking water. The machines can be powered by solar energy or the burning of biofuels. Depending on the model, they can be used for households, for farming or for emergency relief efforts.
---
Cancer-linked chemical glyphosate found in morning cereal
---
A Microdose Of "Magic Mushrooms" Could Unleash Your Creativity
It turns out you don't have to risk a bad trip to enjoy the mind-expanding benefits of psychedelics.

According to researchers from Leiden University, just a tiny dose of magic mushrooms or truffles containing psychedelic substances — an amount unlikely to make you think the floor is alive and wants to eat you — can enhance your cognitive abilities.
---
Meat-free burgers contain more salt than real burgers, survey shows
Meat-free burgers contain high levels of salt -- exceeding recommended limits, finds a new survey into the salt content of vegetarian and vegan alternatives to meat.

The UK group Action on Salt found that burgers made from meat substitutes contained an average of 0.89 grams of salt per serving -- real beef burgers' averaged 0.75 grams per portion -- 0.14 grams less.
---
If your ring finger is longer, you're more likely to be gay, study says 
If your ring finger is longer than your index finger, you're more likely to be gay.
No, your finger length won't tell you if you're gay despite recent headlines
---
'There is no God,' says Stephen Hawking in final book
There is no God -- that's the conclusion of the celebrated physicist Stephen Hawking, whose final book is published Tuesday.

The book, which was completed by his family after his death, presents answers to the questions that Hawking said he received most during his time on Earth.

Other bombshells the British scientist left his readers with include the belief that alien life is out there, artificial intelligence could outsmart humans and time travel can't be ruled out.

Hawking, considered one of the most brilliant scientists of his generation, died in March at the age of 76.
---
Suicide By Women Is A Major Public Health Concern In India 
In June, M., a 28-year-old woman jumped from the second floor of her home in Madurai, India — 20 feet above a rocky, tar road — after a bitter argument with her husband. He had accused her of having an affair.

This was M.'s second attempt to kill herself. She survived the fall. M. had been prescribed antidepressants after her first suicide attempt seven years before but had stopped taking them. She was admitted to Madurai's Government Rajaji hospital shortly after her second suicide attempt. Three weeks later, doctors recommended that she have surgery using metallic plates to fuse her shattered spine, but her mother, uncertain and fearful about the outcome, refused to let M. go under the knife.

She was discharged a month after her ordeal and remains bedridden in her mother's home, unable to walk. Her two children, an 8-year-old girl and a 5-year-old boy, who last visited her a week ago, still live with their father. Her mother gave us the details of her story and asked that only her daughter's initial be used to protect her privacy.
India strikes down sexist adultery law: 'Husband is not the master of the wife'
---
LGBT Community Has Poorer Health Outcomes, Assessment Finds 
"LGBT people experience the same stressors that anyone else does and when you add their internalized feelings and perceptions of discrimination, there are obvious implications for overall health," Stepleman says. "This assessment is meant to provide an overview, but it helps establish an important baseline and will help us look at the impact of minority stress on a lot of other health variables."

Minority stress describes chronically high levels of stress faced by members of minority groups and can be due to things like poor social support and low socioeconomic status. Many studies have shown that it can contribute to health problems like high blood pressure and anxiety.
Here's the truth about the LGBTI community and ageism
---