Health/Food Posts Tagged as 'Relationships'
---
Welcome to Errattic! We encourage you to customize the type of information you see here by clicking the Preferences link on the top of this page.
Why Does It Feel Like No One Wants To Commit? The Answer Is Simpler Than You Think
Dating is more complicated than ever right now: You can be Gatsbyed, breadcrumbed, and ghosted by your Tinder match... all in the same week. And even when a great first date gives you butterflies, knowing what to do next can be confusing AF. Luckily, in Elite Daily's series, We Need To Talk, our Dating editors break down the latest terms, trends, and issues affecting your life with their own hot takes to figure out how to navigate finding love in a world that changes faster than you can swipe left.

PSA: "Commitment" is not a dirty word. Whether the person you're talking to is "sooooo busy with work" or "honestly not looking for anything serious right now," it can feel like there's an endless list of reasons no one wants to define the relationship, and an endless number of people who will lead you on, only to break your heart. Asking someone whether or not they want to commit to you can be more nerve-wracking than interviewing for your dream job and waiting on pregnancy test results combined, and it can make finding an exclusive relationship feel next to impossible. The good news? It's not just you, and contrary to popular belief, casual hookup culture isn't the only thing to blame.
---
I Live With Six Brothers. I Have Sex With Two of Them. It's Fine, They Know.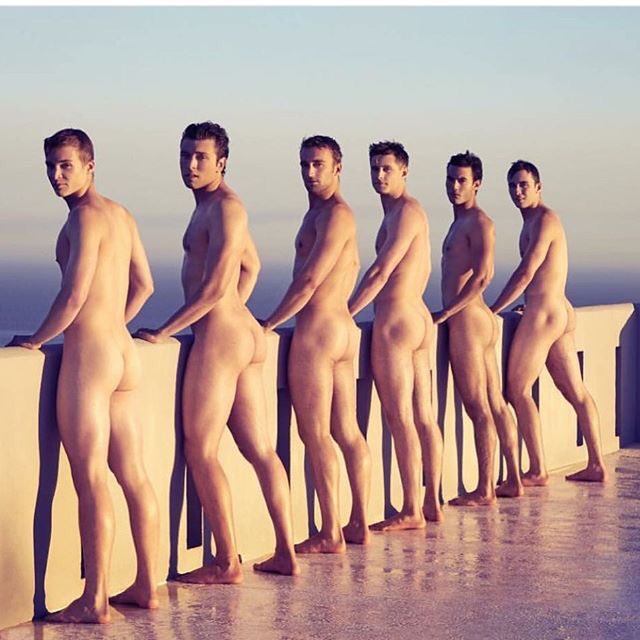 Dear How to Do It,

I (a man) live in a large house along with six brothers, all adults and close to each other in age, two of whom I am having sex with. I am naturally much closer to them than the other four. "Yarin" and "Ferdinand" are both fully aware that I have sex with both of them. With the exception of occasional flares of jealousy on Ferdinand's part (based in insecurity; we're working on it), it seems to suit all of us very well. The house we share the rent for is large enough that I'm sure the other four brothers don't know about the sex.

The problem is that I don't know what to call this arrangement, even to myself. I'm often uncomfortably aware of just how unconventional it really is. When with one or both of them in public, I don't know how to answer when people ask what Yarin and/or Ferdinand are to me. Yarin usually answers that we're friends, which I don't mind. Ferdinand has brazenly answered that I am his boyfriend whom he shares with his brother, which I DO mind. That part isn't anyone's business! Ferdinand is somewhat hurt by this, as he is openly affectionate with me in public and expects reciprocation, but I'm a quiet person, while there are Mardi Gras parades more reserved than Ferdinand. My sex life is absolutely not the business of random strangers. Should I follow Yarin's lead and just say we're friends? And can I tell Ferdinand to cool it in public?

—Oh, Brother
---
Two Houses Is Better Than a Divorce
Getting married is like voluntarily committing oneself to ride a tandem bike forever with no real destination. When one person gets tired, the other has to pedal harder or the entire operation collapses, and most divorce proceedings are just both partners yelling that if the other had pedaled hard enough then the bike would still be moving. Perhaps the appeal of living apart together (LAT) is avoiding this pressure for married couples to constantly synch up and operate in tandem rather than operating as separate entities that come together when it suits. LAT seems like an ideal solution for many of the problems that arise over the course of a marriage, affording the opportunity to be responsible for one's own bike without having any reason to critique anyone else's peddling.
---
Straight couples who live together before marriage may be less sexually satisfied
More couples are choosing to test the waters before saying "I do" than ever before, foregoing some of the marriage traditions of the past, like waiting until after the wedding to move in together.

While some relationship experts applaud the trend as a healthy step before marriage it actually may not be great for your sex life.

A recent study published in The Journal of Sex Research found that straight couples who lived together before getting married reported having less sex in the first year of marriage and lower rates of sexual satisfaction overall than those who did not.
---
Racism is already mainstream – soon it might be the norm
Was it the whipping up of white working-class voters in Trump's election campaign? Or the toxic debate around immigration during the Brexit referendum? Or was it as early as the birth of social media, when a platform was handed to racists? However it happened, public discourse around race in the last decade slowly morphed from polite political correctness and justified outrage at even a hint of racism in public to a slow accommodation with extremist views on the far-right – setting up 2020 to be the year that the veil lifts altogether, finally normalising racism in ways that we haven't seen for decades.

Racism has long existed in politics and academia, and persists in structural discrimination and everyday bias. But the idea that the ideology driving racist actions and rhetoric should somehow be given space for discussion has only recently (re)gained currency. In recent years far-right intellectuals have subtly and skilfully changed the rules of engagement, arguing for "viewpoint diversity" in the disingenuous insistence that they have been unfairly silenced. They argue that racial differences are so profound that the mere presence of immigrants is damaging a country's genetic stock and cultural fabric.
---
Help! Is There a Nice Way to Tell My Husband He's Racist?
Q. An ugly view I didn't see before: I've been married to my husband for 10 years. He's a great husband and has always seemed like a compassionate and open-minded person. In the last year or two, however, I've been having to call him out on racist language and attitudes. At first it was in the car. He usually drives, and if someone cuts him off or does something he doesn't like, his language is almost always racist—they're a "f—ing N-word" or a "f—ing Asian." Despite my calling him out on it every time, he has gradually gotten bolder about expressing racist attitudes that never surfaced early in our relationship. Today he proudly told how he had joked to a waitress during lunch with the guys, "When you said merry Christmas, you left out my buddy here. He celebrates Kwanzaa, har-de-har-har!" I was horrified that he had made a racist joke in public and told him so. He didn't see it that way, and we had a terrible argument. I got pretty upset, and I called him a racist. I don't want to mirror his name-calling, and that only escalated the argument. He insists he is "really not a racist," but these incidents are giving me an ugly view of him I didn't see before. I believe he is a good person and is capable of changing this behavior. Can you give me some guidance on language I can use to help him do some self-reflection?
---
My Husband Is Very, Very Bad in Bed
Yes, I am in marriage counseling—but our marriage counselor is uncomfortable talking about sex. He's great with helping us communicate better, but he just does not cover that area of things. Yes, I know there is such a thing as a sex counselor, and no, my insurance doesn't cover any that I've been able to find. Yes, I've tried to teach my husband where my clitoris is. We've been married for five years, and he cannot be dissuaded from thinking it's my urethra, which, ow. Yes, I've tried teaching my husband to touch me gently, but anytime he tries, it's not only NOT my clitoris, but it's also way too rough. He will not learn.

My question is whether all men are like this—because in my dating life, they all were—or whether it's worth it to try to have an affair. For me, sex has always been all risk and no reward. I have become deeply cynical in this area. But there is a little tiny sprig of hope that makes me wonder: What if there is a reward to be had? What if some straight men are interested in the clitoris and understand how to operate it? What if I can have an orgasm with someone else before I die? That reward would be worth the risk.
---
How A Horror Movie About Trauma Made Me Realize How Toxic My Friendships Had Become
For many victims of trauma, especially childhood trauma and abuse, one of the hardest parts of recovery can be forming and maintaining healthy relationships. In my case, childhood trauma led to a serious distrust of others, a need for and fear of intimacy, and the frustrating symptoms of post-traumatic stress disorder (PTSD). I ended up seeking out other trauma survivors as friends, because we shared the language of pain. Years after those friendships died out, I saw myself in Pascal Laugier's Martyrs (2008), a film about two deeply traumatized women whose unusual bond enables terrible violence. While I never helped my friends hide any bodies, the relationship between Lucie (Mylène Jampanoï) and Anna (Morjana Alaoui) reflected many of my troubled adolescent friendships. Sometimes we're so desperate to fix what's "broken" in ourselves and each other that we can't see we're only causing more damage.

A 2009 study published in the journal Depression & Anxiety showed that women are more likely than men to experience depression or anxiety as a result of childhood neglect or emotional abuse. In addition, researchers found that in women, but not men, "perceived friend social support protected against adult depression" — and this was even after they accounted for "the contributions of both emotional abuse and neglect."

In my own experience, I find that the danger may be that some women cling to these friendships even if they become unhealthy, because they have a significant sentimentality toward them. I certainly did.
---
My Husband Hasn't Touched Me in Six Years
Dear How to Do It,

I am so lost, and I just don't know what to do. Some background: I was married and divorced young (he cheated). We had three children, who are now grown with children of their own. Following my divorce, I was in a long-term relationship with someone. It was abusive and ultimately ended with him cheating on me with my best friend.

After that relationship ended, I started dating someone I knew since we were kids. We have always had a close relationship and kept in touch via phone about twice a year to catch up. He became my husband. We dated for five years and have been married for 7½ years (I was 41 when we married; he was 39). About a year and a half after we married, sex just stopped. He was never really the aggressor in the relationship, and I was OK with that. But then it stopped altogether. At first, we talked about it. He went to the doctor, reluctantly. The doctor tested his testosterone and said it was normal. Still nothing. I've tried everything you can possibly think of: dates, sexy lingerie, space, time, not pressuring. You name it; I've done it. The thing is, there is no intimacy at all in our relationship. We don't touch, literally. We don't cuddle. He kisses me once goodbye and once hello when he leaves or comes home. I believe porn was an issue at first; I found some on his phone, and I know he was "taking care" of himself. We instilled a rule of no electronics in the bathroom, but I am sure he is still using his phone in there when I am not home. I've pleaded to go to counseling, but he refuses. I went to counseling for about a year by myself, and it did nothing but reaffirm my feelings. I told him I feel like we are roommates; he said that was silly. I told him I was thinking about moving into our spare room, and he asked me not to. He is very prideful and worries a lot about what other people think.

Everything else in our life is wonderful: kids, grandkids, our home, where we live. I love it. But this is something that just has me so torn. Some days I think I can live without it. But most days I am so lost. I feel myself getting worse: getting snappy at everything, my dogs, him, and anyone around us. I go to my daughter's house occasionally and spend of few days with my grandchildren, and I realize we are in trouble because I don't miss him. I feel crushed. We are both Christians, and I am very involved in church and church activities. He refuses to become involved with anything. I don't believe he is having an affair—he is never home late, never goes out when he isn't working, and isn't weird with his phone. I cry most days lately because of this situation. I cry because I am so disheartened that another relationship could possibly end, and I don't want that. I do love my husband. But I wonder if he truly loves me or if he was in love with the idea of me for all these years before we got together, and now I am not living up to his expectations. Please help me—I don't know what else to do.

—Untouchable
---
The Number One Thing Women Hate the Most About Sex...
Sex is one of life's deepest pleasures. But as much as most people love a good romp between the sheets, let's be honest: There are things we really dislike about it, too.

With this in mind, the sex toy company Lovehoney decided to survey 3,000 adults about what they hate the most in the bedroom. The responses could feel eerily familiar...or they might truly surprise you.

The most common thing women hate about getting it on? Feeling self-conscious during the deed, with 30% of respondents giving this answer. Men, on the other hand, said their top sex dislike is when it's over too quickly, with 34% checking this box.
---
What Happens When Your Sexual Awakening Hits — and You're Already Married
When I told my husband about the time I almost slept with a woman before we met, he got an intrigued look in his eyes, probably imagining threesomes in our future. And sure, we might try that someday — but I'm less interested in whether the possibility turns him on than what it means for me. At 32, with only straight relationship experience and less than a year of marriage under my belt, I've grown resistant to the idea of clinging to a certain sexual identity for the rest of my life. The prospect leaves me with a specific kind of FOMO: a fear of missing out on the sex I haven't had, but might still want to. Though my husband and I are currently happy in our hetero, monogamous marriage, how could we know if that format will continue to meet our needs for the next several decades? (It seems presumptuous to pretend to know what my vagina will want at, say, age 64.)

I'm part of a wave of women seeing their sexuality through a new lens, one that renders it increasingly fluid and shame-free as we shed culturally imposed roles and explore new kinks and curiosities. But what if you're already married when you do that internal accounting? Rather than begrudgingly accept a limited sex life as a condition of long-term partnership, a rising number of women are acting on a feeling of FOMO about sexual experiences we might not have had before (or after) marriage.
---
The Bible could be a victim in Trump's trade war
The trade war President Donald Trump has waged against China could literally turn biblical.

If negotiations between Washington and Beijing falter, Trump has vowed to place tariffs on all of America's imports from China. Book publishers are warning that those tariffs will cause the price of printing the Bible to soar and potentially spark shortages.

The problem is that most US publishers print the Bible in China because of the high cost and complexity involved in printing a text with roughly 800,000 words. HarperCollins Christian Publishing, a leading Bible publisher, estimates that about three-quarters of its Bible manufacturing expenses are in China.

The proposed tariffs amount to "levying a 'Bible Tax' on consumers and religious and educational organizations," HarperCollins Christian Publishing CEO Mark Schoenwald wrote in a letter last month to Trump's top trade official.
---
Starbucks releases statement after barista boots police officers because customer 'did not feel safe'
Starbucks officially apologized in a company statement Saturday after a barista at Arizona Starbucks location tossed six police officers on July Fourth.

Six Tempe police officers, who had just begun their holiday shift, were asked to leave a Starbucks coffee house last Thursday after a customer complained they "did not feel safe" in the presence of law enforcement.

In a public apology, Starbucks executive vice president Rossann Williams said the coffee chain will take steps to ensure police officers are welcomed at all Starbucks locations moving forward.
---
How To Communicate In Bed If You're Naturally Quiet, According To Experts
If you get your sex education from porn (which, in case no one ever told you, you shouldn't), you might assume that loud, wild, passionate moans come naturally to everyone, especially women. But if you instead feel unsure of how to express yourself in bed, you're far from unusual. Especially since many of us have our first sexual experiences masturbating, when we have no reason (and often don't want) to make a peep, it can take effort to figure out how to communicate with a partner, and that may or may not involve moaning.

"Unlike in porn, sex does not always result in uncontrollably loud and powerful orgasms," certified relationship expert and mental health specialist Adina Mahalli, MSW, tells Bustle. "Instead of focusing on what you should do, feel, or sound like, try letting go and living in the moment. The best way to express yourself in bed is to let things happen naturally. Having sex requires a significant degree of vulnerability, but if you become just a bit more vulnerable, you'll find that it transforms the experience. Once you lower your defenses, you'll see that your verbal and body language will start narrating your sexual experience in ways you've never imagined."
---
We need to be more honest about what tech culture is doing to our mental health
My dad was a psychiatrist and my mom was a civil rights activist, so I was lucky enough to grow up in a home where mental and emotional wellness was openly discussed on a regular basis. Still, when I became the cofounder and CEO of Starcity, a venture-backed startup trying to solve housing affordability in cities, I fell victim to a true entrepreneur's dilemma—the internal pressure to run myself ragged.

This pressure strained my relationship with my family and made me stressed out all the time. At the time, my daughter Charlie was a few months old, and she would often wake up in the middle of the night and need some love. Because I was so sleep-deprived, when she did wake up, I would jolt out of bed and either be angry and confused that she was affecting my limited sleep schedule. When I would reluctantly help out, I was never able to fall back to sleep. This was a painful cycle, and my wife made it clear that this behavior was not sustainable for everyone. I was disappointed in myself and knew this was not the type of father and husband I wanted to be.
---