Health/Food Posts Tagged as 'Psychology'
---
Welcome to Errattic! We encourage you to customize the type of information you see here by clicking the Preferences link on the top of this page.
Stealing in Children and Adolescents
Parents should consider whether the child has stolen out of a need for more attention. In these cases, the child may be expressing anger or trying to "get even" with his or her parents; the stolen object may become a substitute for love or affection. The parents should make an effort to give more recognition to the child as an important family member.

- tell the child that stealing is wrong

- help the youngster to pay for or return the stolen object

- make sure that the child does not benefit from the theft in any way
---
Three Things People Say That Annoy Psychologists 
I often dread telling people I'm a psychologist, particularly outside of the office. Although I'm proud of my profession, I know that people often hold stereotypes and misgivings about what I do. These can be based on negative personal experiences with the field.

As a result of these influences, people often say things to psychologists that I've heard many of my colleagues characterize as "annoying." Personally, however, I'm glad they say them. It gives us a chance to address their questions and concerns. In that spirit, here are three things that people say that sometimes annoy psychologists and some facts about the field to go along with each one.

1. "Are you analyzing me?"
Three Things People Say That Annoy Psychologists
The 240 shocking texts a female psychologist sent a 17-year-old client who she had sex with
---
Are You Codependent or in Love?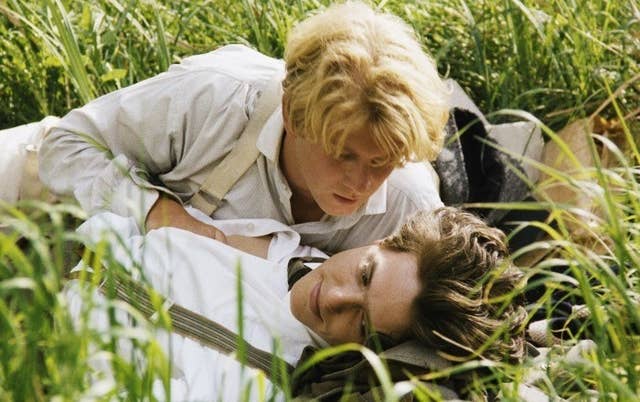 The key difference between codependency and love seems to lie within the intention. With codependency, feelings are often rooted in low self-esteem, insecurity, and inadequacy. It's the notion of needing someone versus wanting them. This typically results in a person losing respect for themselves and only focusing on the needs of their partner.
Are You Codependent or in Love?
---
Americans' Most Popular Sexual Fantasies May Surprise You 
Many people fantasized of many men and women playing together (swinging, orgies), while others focused on one person having sex with many others (gangbangs).
Americans' Most Popular Sexual Fantasies May Surprise You
Couple Charged with Murder and More After Texas Woman Found Dismembered. They're Also Accused of Molesting a Teen.
Boston Ballet's former star ballerina and her instructor husband 'tied up protégé in gun-filled room and sexually abused her
Lesbian Attorney General says she won't accept HRC's donations until the group's president resigns
Indiana Babysitter Accused of Raping Non-Verbal Boy with Autism
Star showjumper, 61, who competed in 2012 Olympics denies sexually assaulting underage protégé
Prince Andrew sued in New York by Virginia Roberts for alleged sex assault
...gang arrested in Alberta for alleged sexual exploitation of minors
Jimmy Fallon named in grooming, sexual assault lawsuit against former SNL cast member
ABC News Producer Accuses Former 'Good Morning America' Boss of Sexual Assault
---
American Parents Are Way Too Focused on Their Kids' Self-Esteem
American parents today are also quick to protect their kids from disappointment and failure. We give participation trophies when kids don't win first place; we fly into the school to deliver kids' forgotten homework. But these well-meaning interventions backfire because a child with healthy self-esteem is a child who has learned, through experience, that he can overcome obstacles and disappointment. He's had the opportunity to fail and has discovered that failing doesn't preclude him from being loved.
American Parents Are Way Too Focused on Their Kids' Self-Esteem
---
How To Mess Up Your Relationship With Your Parents 
We all messed up the relationship with our parents at least once. Remember that time when dad didn't talk to you for weeks? What about mom? Did she try to fix it up with a family dinner?

Well, you might not be that young, but what difference does this make. Most adults have a somewhat challenging relationship with their parents. While parents neglect the fact that you are a responsible grown-up, you are hiding behind their wisdom. How many times have you asked your parents for their advice regardless of their experience level? Hopefully, not too many times. We all make that mistake because we neglect that our parents don't know it all.

Two out of three (66%) of adolescents age 12–17 live with both parents, 24% with their mother only, 5% with their father only, and 5% with neither parent [1]. The quality of parents' relationships makes a difference to children in many ways. — Act for Youth
How To Mess Up Your Relationship With Your Parents
Gayle King reveals she is BANNING unvaccinated family members from Thanksgiving
Moms and dads watch while children, aged 5 to 7, engage in 'full-on fight fest' after school in Brooklyn park
Mayor de Blasio insists mask mandate WILL be in effect in NYC public schools this fall despite latest CDC guidance
Parents of toddler who plunged 150 feet to her death when her grandfather accidentally dropped her from deck of cruise ship have lost
CBS News reporter quits, says she can now 'be candid' about her support for 'abortion rights'
5-Year-Old Ohio Boy Shot by 'Intoxicated' Mother, Currently in Stable Condition, Police Say
Teen shot friend in West Jordan church parking lot
Far more adults don't want children than previously thought
Marie Claire sparks outrage among pro-life groups with article saying Hollywood should depict MORE abortions because that is more reflective of reality
---
Do we really need mental experts that have solved nothing in their lives to tell us how to live ours? We eat their shit and spread it but nothing happens. Dude! We're still insane!
13-Jun-2021
---
How Can You Foster Vulnerability in Your Relationship?

Take More Risks
Blah, blah, blah...
How Can You Foster Vulnerability in Your Relationship? Take More Risks
...so he can fuck you up the ass! Never ever be vulnerable! Better safe than sorry. Every time I was vulnerable in any relationship, they used it against me and fucked me up the ass, in every connotation. Fuck the experts and their guilt trips.
12-Jun-2021
---
NYC shrink tells Yale audience she fantasizes about shooting white people in head 
Khilanani opened her remarks by telling the audience, "I'm gonna say a lot of things, and it will probably provoke a lot of responses, and I want you to just maybe observe them in yourself."

"Nothing makes me angrier than a white person who tells me not to be angry, because they have not seen real anger yet," she said — before talking about how she "systematically" cut off most of her former white friends "around five years ago.

Later in the talk, Khilanani claimed that conversing with white people about racial issues was "useless because they are at the wrong level of conversation.

"We keep forgetting that directly talking about race is a waste of our breath," Khilanani continued. "We are asking a demented, violent predator who thinks that they are a saint or a superhero to accept responsibility. It ain't gonna happen.
NYC shrink tells Yale audience she fantasizes about shooting white people in head
Vince Staples Fires Back at Critics Who Say He Allows Asian Crips to Use N-Word
77-Year-Old Veteran's Mic Purposely Cut Off During Speech About Black History on Memorial Day
India sees rise in child trafficking as result of pandemic
High school senior denied diploma after wearing Mexican flag over gown
---
Leaked audio reveals superintendent suggesting teachers should quit if they reject 'anti-racism' training 
Last month, Fox News reported on a diversity training in which an Oregon teacher suggested that colleagues needed to "evolve" with so-called "anti-racist" ideas or "dissolve."

Although a spokesperson previously said the teacher didn't speak for that particular district, leaked audio seems to show that the superintendent similarly issued an implied threat to teachers.

"I'm here to support you in any way and I'm at your convenience. But I do want you to know and I do want the message to get out there that this [anti-racism training] isn't optional anymore," said Beaverton Superintendent Don Grotting.
Leaked audio reveals superintendent suggesting teachers should quit
Teen says she's going to sue her 'predominantly white' Long Island school district for $2m for refusing to publish her sonnet about George Floyd in their literary magazine
Woke mob targets Joanna and Chip Gaines over $1,000 donation to his sister's campaign to a local school board
How a 'slavery' uproar at Juilliard School threatens the future of artistic expression
Woman in racist Central Park confrontation sues over firing
Team Biden wants white teachers to undergo anti-racist 'therapy'
Bill to Automatically Remove Criminal Records Finds Some Support in New York
NYC's prestigious Julliard School forced students to take part in 'Slavery Saturday' workshop where they had to pretend they were slaves amid audio of whips, rain and racial slurs
Portland teacher says colleagues who don't want to teach critical race theory are like PEDOPHILES and warns they'll be fired
---
Why do women still get judged so harshly for having casual sex?
F. Scott Fitzgerald famously called the Roaring Twenties — which happened on the heels of the 1918 flu pandemic — 'the most expensive orgy in history'.

Now, as more and more Americans are vaccinated, some are saying all the sexual energy pent up over the past year will be unleashed, with Yale sociologist Nicholas Christakis predicting a summer marked by a surge in 'sexual licentiousness'.

Women, however, might face backlash for exploring their post-vaccination sexuality. In a new study, we found that women — but not men — continue to be perceived negatively for having casual sex.
Why do women still get judged so harshly for having casual sex?
---
My Mom Demands an Apology Every Time I Ask Her a Simple Question 

I'm 27, and my mom and I grew up very close. It was often just me and her. I've supported myself since graduating college, and she now lives about 25 miles away. In the past few years, she has started escalating simple questions into situations she can control. For example, once I asked if she had any jumper cables she could lend me to jump my partner's car battery. She told me she was calling a tow truck to take his car to a mechanic. She assumed the car would be unsalvageable, so she was also booking a rental.

Another time, I asked her for the title of a book she'd mentioned a while ago, and she said she was ordering a copy of it to my house. Whenever she does this, I try to calmly tell her to stop, since that's not what I asked her for, and (in some cases, like the car) not her place. She usually doesn't listen. Then I get flustered and end up repeating myself with less eloquence and more distress. Then she ends up crying, saying that she knows more than me, that I'm being unreasonable, and it's "mean" to reject her help. When things cool down, I apologize, try to explain why I rejected her plans or "favors," and ask her to please take things I ask for or about at face value. Then she just says that I'm wrong and insists on further apology and empathy for her. I don't know how to stop this beyond never asking her for anything, even the title of a book, ever again. How do I break this pattern?
My Mom Demands an Apology Every Time I Ask Her a Simple Question
---
Boys being groomed online to hate women, British author warns 
Young men and boys are being radicalised into hating women, the British author behind the Everyday Sexism Project has warned, saying online groups are targeting boys as young as 11.

Over the last couple of years, she said, she noticed a major increase in school-age British boys expressing ideas and using language she had seen on radical online hate groups.

"They were parroting verbatim the same myths and misconceptions in schools across the country," Bates, whose new book, "Men who Hate Women", was published on Thursday, told the Thomson Reuters Foundation in an interview.

Some mass killings by young men in recent years have been linked to anger against women, something some analysts say is being fuelled by social media.
Boys being groomed online to hate women, British author warns
---
How to Safely Explore Your Violent Sexual Fantasies 
For a large portion of the population (including 62% of women), power exchange role play makes an appearance in our sexual fantasies. These power exchange fantasies—aka "rape fantasies"—can bring shame and confusion, making discussion of them taboo and actually exploring them out of the question. But the reasons for our carnal desires often aren't as simple as we think, and exploring fantasy doesn't have to feel shameful.

Rape is defined as "unlawful sexual activity and usually sexual intercourse carried out forcibly or under threat of injury against a person's will or with a person who is beneath a certain age or incapable of valid consent because of mental illness, mental deficiency, intoxication, unconsciousness, or deception." And while none of that should evoke sexy vibes, many find pleasure in a safe and planned power-shift fantasy with another consenting adult—which, of course, isn't rape at all. Here are some things to consider when deciding when and how to explore your own power exchange fantasy.
How to Safely Explore Your Violent Sexual Fantasies
Respect, ladies. I understand the fantasy but penis doesn't work that way. The reason men don't listen is because "the dick" keeps interrupting their thoughts. They hear sex, rape, violence and satisfaction. Hulk smash soon after five minutes with Dr. Banner. Dick goes "I'll show her!" and the rest is history. Yeah, we stupid but aren't we cute?
27-Mar-2021
---
Sorry, I'm Not Going to Congratulate You On Your Engagement
Let it be known that I am thrilled for all of the newly-engaged. In most cases, I know (and like!) my friends' new fiancés, I've been expecting the news, and I'm pumped to party at their wedding. But I absolutely hate wishing people congratulations on their engagement, and I won't do it anymore.

By definition, "congratulations" means an expression of praise for an achievement. Congrats on your new job! Congrats on buying that house! Congrats on watching the entire backlog of Gilmore Girls in one weekend so that you can be culturally relevant this fall! Congratulations, to me, implies that you've achieved something others haven't, something you've worked hard for and earned.

Engagements aren't an achievement. Engagements are a grown-up decision made between two people who have discussed their relationship and decided that, hey, they're clearly better together than not, so why not make it official? That's a wonderful moment that deserves celebrating, but calling it an achievement implies that you've succeeded at something (i.e. landing a husband) you otherwise may not have had the drive to go forth and accomplish. Then not being engaged must mean you haven't achieved something, and, for the sake of this argument, that you're the marital equivalent of someone sleeping in their parents' basement at 30. It implies failure on the part of the un-engaged, and that's uncool.
Sorry, I'm Not Going to Congratulate You On Your Engagement
---