Gay+
---
Welcome to Errattic! We encourage you to customize the type of information you see here by clicking the Preferences link on the top of this page.
Evangelical woman tells church to go fuck themselves after they insist she disown her queer daughter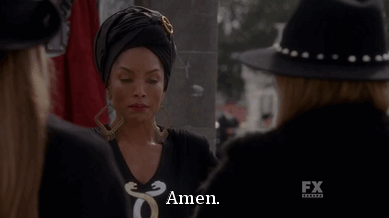 After spending 20 years as a member of an Evangelical church, Susan Cottrell was absolutely convinced that "being gay was somehow wrong." That is, until her own daughter came out as bisexual.

In a powerful new TED talk, the mother of five says her perspective completely changed the moment her 20 year-old-daughter, Annie, called from college to say: "Mom, I've got something to tell you. I'm attracted to girls. I think I'm bisexual. I prayed about it, Mom. I resisted, but it won't go away."

Cottrell's immediate response: "Don't give in. We'll support you. How can I help?"

Up until then, Cottrell regularly attended a Bible study class where she and her peers were constantly told "homosexuality is a sin and we can't accept it."

Now, she had a choice to make.
---
Ex-football coach dangled $250K for player to make porno with him: cops
A former football coach at a Minnesota middle school allegedly filmed a porno with a player after dangling the promise of a six-figure payment, according to officials.

Daniel Rolyn Laskowski, who worked at Columbia Heights Public Schools, was charged Thursday with criminal sexual conduct for allegedly recording X-rated flicks with the 16-year-old student, news station KTSP reported.
---
Teens in Make America Great Again hats taunted a Native American elder at the Lincoln Memorial 
A crowd of teenagers surrounded a Native American elder and other activists and mocked them after Friday's Indigenous Peoples March at the Lincoln Memorial.

Videos of the confrontation show a smiling young man in a red Make America Great Again hat standing directly in front of the man, who was playing a drum and chanting. Other kids could be seen laughing, jumping around and making fun of the chants.

"I did not feel safe in that circle," said Kaya Taitano, a student at the University of the District of Columbia who participated in the march and shot the videos.
---
Restaurant worker who says she was fired for speaking Spanish fights back
Francisca Pérez said she was going about her job as a line cook at a high-end California restaurant, where she worked for over a decade, when the owner fired her for speaking Spanish to a fellow worker.

"I felt humiliated," Pérez told NBC News. "I felt I was not worth anything in this country."

Pérez said that last May she and a recently hired waitress, Janet Ruelas-Nava, exchanged a few words in Spanish about whether a dish was ready to go out at Osteria Fasulo in Davis, west of Sacramento.

Pérez said the owner, Leonardo Fasulo, heard them and started yelling at Ruelas, saying they shouldn't speak Spanish at work.
---
When an artist is accused of disrespecting the environment our recourse is to mute their art. We cannot allow disarticulated power to strengthen and cultivate more victims. We abolish art with depictions of slavery, we push confederate statues to the ground and we burn books that don't adhere to someone's idea of morality. If you consider art more important than life, don't live it like an asshole.
19-Jan-2019
---
(of everything)
19-Jan-2019
Shirley Maclaine
12-Jun-2018
---
John Barrowman launches into furious rant at homophobic man who called him a 'poof' whilst hosting awards show — shouting 'fuck off you wanker'
I'M A Celeb star John Barrowman launched into furious rant at a homophobic man who called him a 'poof' whilst hosting an awards show — shouting 'fuck off you wanker'.

He was hosting the Globe Travel Awards 2019 by Travel Weekly last night and streamed it on his Instagram when he was abused.
---
Judge rules against elderly lesbians rejected from retirement home
A federal judge this week ruled against a lesbian couple who sued a Missouri retirement home for rejecting their apartment application because their marriage is not "understood in the Bible."

Bev Nance, 68, and Mary Walsh, 72, were married a decade ago in Massachusetts and have been in a committed relationship for roughly 40 years.
---
Quadriplegic fulfills lifelong dream of making porn
Dreams really do come true — even for quadriplegics who want to make gay porn.

That is at least the case for Kenneth Connin, 27, who lost the use of his legs and the feeling in his arms from the biceps down when he suffered a spinal cord injury at 18 years old while competitive cheerleading, according to Gay Star News.

But the injury didn't stop Connin, who says he always wanted to have sex on the internet, from filming his first gay porn scene with Pierce Paris, a veteran of the industry, for porn studio Himeros.
---
Chris Pratt attends an anti-gay church with a history of child molestation and ex-gay therapy
Pratt attends Hillsong Church, the same church as pop-star Justin Bieber, Selena Gomez and Kendall Jenner. But Hillsong has a history of child sexual abuse and supporting so-called conversion therapy.

The megachurch began in Australia and has since spawned outposts across the world, including New York City. New York City's Hillsong Church is led by Carl Lentz. In a 2015 GQ interview, Lentz said he considers homosexuality a sin and would never allow an openly gay member to hold a church leadership position.

In August 2015, when the New York City church learned that two of its male choir members were married, it released a public statement against them.
---
Mike 'The Situation' Sorrentino's 'Secret Homosexual' Culture Behind Bars Exposed!
Mike 'The Situation' Sorrentino is serving eight months behind bars at a prison that has a secret gay sex culture, RadarOnline.com can exclusively reveal!

The 36-year-old Jersey Shore star's home for the next eight months has a "secret homosexual culture," snitched a source.

"There is so much gay activity in his prison, just like in most prisons," Federal prison consultant Dan Wise told Radar.

"The average gay man there was gay before prison. But there are plenty of willing participants. If Mike wants to go down that road he will have many opportunities to do the gay for the stay route."
---
This Painfully Honest Ad Shows Why "Boys Will Be Boys" Just Doesn't Cut It Anymore
Is this the best a man can get? Long gone are the days of the excuse that "boys will be boys."
---
---
Ellen Burstyn
05-Jan-2019
---
---