Gay+
---
Welcome to Errattic! We encourage you to customize the type of information you see here by clicking the Preferences link on the top of this page.
DJ Spencer Brown Comes Out as Gay, Will Not 'Live In Fear'
The 26-year-old techno artist — who began his career touring with Avicii and since gone on to headline major music events like the Electric Daisy Carnival — penned a coming-out essay Monday for Billboard.

"I am gay. It's so much easier to say today than it was even a few years ago," Brown wrote. "While I have never publicly denied this part of me, I have also never spoken out about it. I will no longer live in fear."

In the piece, the San Francisco-based DJ said that growing up in a "heteronormative community" in Dallas, he grappled with "unshakable self-hate" and "crippling anxiety." However, he found some comfort in the local dance music scene.

"As a teenager, I would sneak into shows to be a part of a beautiful community where all races, genders, sexualities, and religions came together to celebrate life," Brown wrote. "It didn't matter who you were, and it still doesn't. As long as you bring good energy, you are welcome. It was where I belonged, and it's still where I belong."
---
'Put some clothes on!': Chrissie Hynde slams scantily-dressed feminists
Chrissie Hynde has slammed scantily-dressed feminists saying ''if you walk around looking like a sex worker you will probably be treated like one''.
---
JoJo Siwa responded to and dismissed accusations of blackface in one of her music videos 
JoJo Siwa is the latest YouTuber to face allegations of racism after some followers said a young actor in her latest music video, for her song "Nonstop," was performing in blackface.

The video, which is set in a circus, features dancers dressed up as all sorts of animals. One of the dancers, a young white girl, is seen in close-up early in the video with brown makeup and what appear to be monkey ears. The comments on the video have been disabled.
Former Mayor Resigns After Comparing BLM Protesters to Monkeys in FB Post
Bernie Ecclestone says 'in many cases black people are more racist than white people'
TikTok Pride event shut down in minutes after homophobes and racists target LGBT+ creators with hate
---
Cardi B Laughs Off Trolls Who Tried to 'Cancel' Her by Jumping in Her Pool: 'I Don't Give a Fuck'
After seeing that "Cardi B Is Over Party" was trending on Twitter on Thursday, the Grammy Award-winning rapper, 27, shut down speculation that she was the one behind an Instagram account, which she went on to allege was fake, that had posted negative things about a number of female artists, including Nicki Minaj, Ariana Grande, Megan Thee Stallion and Doja Cat.

"Let me make this really clear. I am not a 15-year-old girl that do fake Instagrams to talk about celebrities. I have a whole life," Cardi said in an Instagram video. "I don't got time to do shit like that."
---
(l-r) Dennis Weaver, Flip Wilson as Geraldine, O.J. Simpson
25-Jun-2020
---
Fans speculate as Billie Eilish unfollows everyone on Instagram 
One fan wrote on Twitter: "Billie Eilish did a social media cleanse and unfollowed EVERYONE on Instagram," adding that "apparently, earlier today she posted an Instagram story saying "dm me if I'm following your abuser" but deleted it 30 minutes later."
15 of Our Favorite Celebrities Accused of Sexual Assault
---
UFC news: Joe Rogan slammed for Black Lives Matter protest comments on podcast 
Speaking with biologist Bret Weinstein on last week's The Joe Rogan Experience, the 52-year-old commented that the Black Lives Matter movement was 'leaderless' and 'attractive to young people [who] feel disenfranchised by the system'.

"What's the end goal? That doesn't seem to be very clear. There are kids out, chanting no justice, no peace. I'm like 'what justice are you talking about?'," Rogan questioned.
Geraldo Rivera Frets About 'Black on Black Crime': There's a 'Ghetto Civil War Going On'
University of Cincinnati will remove Marge Schott's name from baseball stadium
Kendrick Sampson, Tessa Thompson and Over 300 Black Artists and Execs Call for Hollywood to Divest From Police (EXCLUSIVE)
Dizzee Rascal clashes with Piers Morgan during heated Black Lives Matter discussion: "You're not going to do this to me"
Chris D'Elia dropped by CAA after sexual misconduct allegations
Winona Ryder Resurfaces More Genuinely Shocking Anti-Semitism From Mel Gibson
Tina Fey Pulls 30 Rock Episodes and Apologizes Amid a Reckoning on Blackface in Comedy
Customers Hound Black-Owned Bookstore Probably for Not Shipping Copies of White Fragility Faster
The Latest: Michigan mayor resigns after racial remark
---
White, gay Trump supporter epically schooled after claiming Black Lives Matter is trying to 'colonise' Pride Month 
He decried Juneteenth – an annual holiday commemorating the end of slavery in the US – saying it "isn't a thing".

And he then continued, which he really shouldn't have, like, really could have just stayed silent here, saying: "Don't colonise our month as well. Thanks.

"Signed, the gays."
Putting protest back into Pride: Black Lives Matter pushes LGBTQ organizations to face histories of exclusion
This Drag Performer Blacklisted Shea Coulee Before 'Drag Race'
No Homo? Hip-Hop and Homophobia (Part 1)
---
Why China's hip-hop stars are staying silent on Black Lives Matter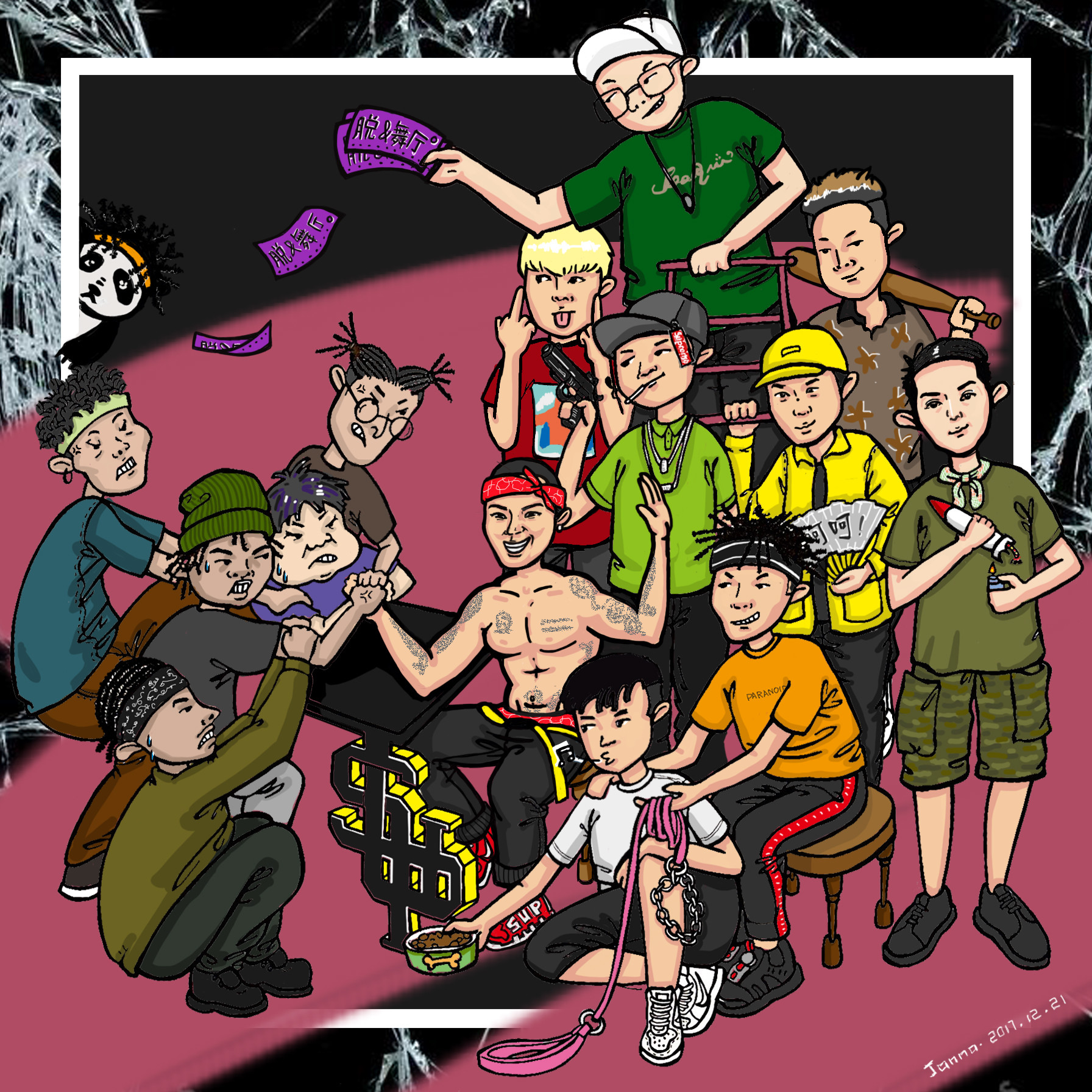 After a 2017 rap show got a generation of China's youth hooked on hip hop, the musical genre has created dozens of Chinese stars and, along with them, billions of streaming views.

But despite their enthusiasm for a culture that originated in the African-American community, Chinese hip-hop stars and their legions of fans have largely stayed silent on the Black Lives Matter movement, which has swept across the world after the police killing of George Floyd, an unarmed black man, in Minneapolis.

Sun Bayi, a Beijing-based rapper, said he was not in a position to comment on the Black Lives Matter movement.

"I know racism in theory, but it's hard to empathise with it," said the rapper, whose favourite artists are Eminem and the Notorious B.I.G. "I'm not black. I have never lived in America. What can I say about it?"
---
We could have freedom in an instant — if we organize
Michael Render, better known as Killer Mike, is an Atlanta-based activist and half of the rap duo Run the Jewels.

Growing up on Atlanta's west side, my grandparents raised me from a truthful place. I was never given the illusion that the world was good or right or fair. I was given the reality that you had to be happy and hopeful as a choice, and you had to do for yourself and for your community in the immediate, because that's all you had.

As a teenager, that meant splitting my time between being an aspirational weed dealer and a social organizer, mediating conflicts between boys from rival high schools. The boys got trades and became photographers, U.S. servicemen, lawyers and, as I did, rappers and businesspeople. Nobody died, even as guns and crack swept through Atlanta. Because we were active in organizing, we developed a deeper sense of morality and responsibility to the community.
---
Pablo Alboran Comes Out as Gay: 'Today I Want My Voice To Be Louder' 
In the midst of Pride Month, Pablo Alborán took to social media to share a very personal message with his fans.

"We need to reconsider our lives, careers, what does and doesn't make us happy," he said of the "bittersweet" year. "I think that we often forget about the love that unites us and makes us stronger."
---
Eve 'trashed' over 'uncomfortable' race conversation with white husband 
Daytime television host Eve recently shared that she and husband Maximillion Cooper have been having some very "uncomfortable" conversations about race amid social outrage following the death of George Floyd. While some fans understood where she was coming from, the rapper recently revealed that she felt "trashed" by others who took the confession as a show of her naivety when it comes to interracial marriage.
Eve Says Her Husband Told Her That His Father "Doesn't Like Black People"
L.A. choreographer Instagrammed solidarity with protesters. Then came a backlash
Blueface Receives Backlash After Asking for 'George Floyd Discount' At a Furniture Store
Bollywood Stars Criticized For Posting About Racial Equality While Endorsing Skin Whitening Creams
Stassi Schroeder dropped by brands after calling police on Faith Stowers
Stylist Jason Bolden calls out Celine for racial bias
Taika Waititi criticised for 'policing black anger' with 'out of touch' protest tweet
The Absolute Worst Celebrity Responses to the George Floyd Protests
Justin Bieber admits having 'benefited off of black culture' in his career... but is 'committed' to using his platform to 'speak up about racial injustice' moving forward
---
Son of retired police officer killed in St. Louis looting has message for person who pulled trigger 
The son of a retired St. Louis police captain who was killed during looting sparked by the death of George Floyd has a message for the person who pulled the trigger: "just step back from what you are doing."

Brian Powell made the remark to Fox2Now after David Dorn, 77, was gunned down early Tuesday while working as security for Lee's Pawn Shop and Jewelry. Around 4 a.m. that morning, Powell said his brother – who was crying – called him to inform of him of his father's death, leaving a "numbing feeling that came over my body."

"The person who pulled the trigger, my message to them would just simply be, just step back from what you're doing.
George Floyd tested positive for coronavirus but showed no symptoms, autopsy reveals
Aspiring rapper arrested for telling fans to kill cops over George Floyd death
Streams of N.W.A's 'Fuck Tha Police' grow by 272 per cent amid George Floyd protests
Two NYPD cops shot during 'cowardly, unprovoked' attack in Brooklyn
Soho 'looting street party' video goes viral as de Blasio downplays NYC chaos
Guardian Angels founder Curtis Sliwa blasts 'thugs' who broke his jaw when they hit him with a hammer during clash between his volunteer vigilantes and 'hundreds' of looters ransacking a New York FootLocker
---
Lana Del Rey faces backlash over riot post on Instagram
Lana Del Rey is once again facing backlash from her fans, this time over a video showing looters in the riots following George Floyd's death.

Earlier this month, Del Rey took to Instagram to address criticism that her music was "glamorizing abuse."

In the message, Del Rey called out a plethora of other artists for making "songs about being sexy, wearing no clothes, fucking, cheating, etc." Most of the women listed by Del Rey are black, causing followers to accuse her of racial bias in her response.

Now, amid nationwide protests and riots, Del Rey is facing criticism for sharing up-close-and-personal video footage of looters.
---
California Authorities Bring Suit Against 'Criminal Minds' Team for "Unchecked" Sexual Harassment
California's Department of Fair Employment and Housing wants to make a stand against sexual harassment in Hollywood. This past week, the agency took the bold step of filing suit against the various studios behind CBS' Criminal Minds as well as the executive producers of the series, which had its final episode in February.

The complaint filed in Los Angeles Superior Court discusses alleged sexual touching by Gregory St. Johns, who acted as a director of photography on the show. He's been the subject of court action already, but what makes this particular legal action so extraordinary is that California authorities have decided to go after The Walt Disney Company, ABC Signature Studios, CBS Studios and various individuals for what happened.

"With the aid of defendants, St. Johns created an unchecked intimidating, hostile, and offensive work environment on the set of Criminal Minds," states the complaint. "Protected by the executive production team — including showrunner Erica Messer, executive producer Harry Bring, executive producer John Breen Frazier, director Glenn Kershaw, and unit production manager Stacey Beneville — St. Johns continued his unlawful conduct for years. Defendants' executive team not only had actual and constructive knowledge of St. Johns' abusive conduct, they condoned it. No necessary steps to prevent sex-based harassment and discrimination were taken over the years, nor were appropriate corrective actions. Instead, the executives fired anyone who resisted or who tacitly evaded St. Johns' advances or abuse."
A Florida teacher convicted of multiple sex crimes involving students begged a judge for castration instead of prison time
'People continue to turn a blind eye': behind a shocking film about music industry abuse
---