Gay+
---
Welcome to Errattic! We encourage you to customize the type of information you see here by clicking the Preferences link on the top of this page.
Black Women Are Getting Left Behind In The Black Lives Matter Movement 
The #SayHerName campaign was created by the African American Policy Forum in December 2015. This movement was created to uplift the voices of Black women who have become victims of police brutality, established in an attempt to rectify the lack of coverage Black women received in comparison to men. Recent headlines make it more apparent than ever that this is still an ongoing problem. We are standing by as Black women fight for visibility, allowing the media to let another Black woman slip under the radar.

It's important we adjust our allyship quickly, as Breonna Taylor is not the only woman who needs our action. Black Lives Matter activist Oluwatoyin Salau was just 19 years old, found dead in Tallahassee, Florida at the hands of Aaron Glee Jr. In the same week, we lost two Black trans women: Dominique Fells and Riah Milton. These and other Black women are not pawns for you to use for social activism points. None of these women have been fought for with enough fire and passion. Black women are not getting the attention they deserve.
Painful Reckonings About Black Lives Matter / Opinion
New York Attorney General Orders Black Lives Matter Foundation to Halt Donation Collection
If your idea of equality doesn't include black trans lives, it isn't equality
Taraji P. Henson on stigma over terms like 'strong black woman' or 'black girl magic': 'We're not fairies!'
---
Nobody Wants to See Your Cringey Fourth of July Celebrations
Here's the thing: Now, more than ever, nobody wants to watch a 30-part Instagram story about a summer getaway. Life is absolutely, actively not good right now for any American with a sliver of a conscience or even a hint of financial instability. While it's hard to begrudge anyone their coping mechanisms in this moment, it's a good time to reflect on the rote patriotism that circulates every year on the dot. Proud to be an American? In this economy? With this rate of COVID-19 resurgence? Maybe not.

Right now, celebratory Fourth of July content is the normie equivalent of Kim Kardashian's tweet about her daughter's new fleet of sleek, black fairytale horses.

It's tone deaf, it's tacky, it's like, where'd you even get 14 horses right now—except the 14 horses are a stand-in for the audacity to plan and publicize the fact you're on a group vacation in the middle of a pandemic.
---
Ask Not for Whom the Mob Brays / Opinion 
Amid the current season of activism, young people have enthusiastically taken both to the streets and the internet, participating in the national discussion over race relations in America.

The New York Times recently reported about a new front in what feels increasingly like a political war: high schoolers creating social media accounts to call out classmates for alleged "racist" speech. Students post screenshots of comments, videos and posts they deem to be hateful, identify the authors through crowdsourcing, and then mercilessly "cancel" them online—sometimes with assistance from social media personalities with millions of followers. Obviously, no effort is made to examine context, understand the commenter's mindset or offer an alternative point of view; the point, after all, is to ruin someone's life for an indiscretion.
---
Twitter engineers replacing racially loaded tech terms like 'master,' 'slave' 
For Regynald Augustin, a Black programmer at Twitter, the impetus for change arrived in an email last year with the phrase "automatic slave rekick."

The words were just part of an engineering discussion about restarting a secondary process, but they prompted Augustin to start trying to change Twitter's use of words with racist connections. Augustin was used to seeing the term "slave" in technical contexts. "But with 'rekick' -- I was madder than I ever thought I'd be in the workplace," he said.

First on his own and then joining forces with another engineer, Kevin Oliver, he helped spearhead an effort to replace terms like "master," "slave," "whitelist" and "blacklist" with words that didn't hearken back to oppressive parts of United States history and culture. He recounted his thoughts at the time: "This has to stop. This isn't cool. We have to change this now."
Delaware city removes whipping post once used to punish Black people from public plaza
Dr. Benjamin S. Carson Sr. Statues of George Washington and other heroes are being razed. We should be celebrating them.
'Mad Men' Adding Disclaimer to Episode Containing Depiction of Blackface
How can we have a conversation about race when we don't talk about it?
Silencing 'Song of the South': Why Disney's most racist film remains a cultural flash point
---
'We Have A Black People Problem': Facebook Worker Claims Racial Discrimination 
A Black Facebook employee is accusing his employer of racial discrimination.

In a complaint filed Thursday with the Equal Employment Opportunity Commission, Oscar Veneszee Jr. said the social network does not give Black workers equal opportunities in their careers.

"We have a Black people problem," Veneszee told NPR. Veneszee is a Navy veteran who recruits other veterans and people of color as part of diversity initiatives at Facebook's infrastructure division. "We've set goals to increase diversity at the company, but we've failed to create a culture at the company that finds, grows and keeps Black people at the company."

Veneszee, who has worked for Facebook since 2017, filed the employment discrimination charge along with Howard Winns, Jr., and Jazsmin Smith — both of whom Veneszee recruited — who said they applied to work at Facebook but had not been hired, they alleged, because they are Black. The claim, they said, was filed on behalf of "all Black Facebook employees and applicants to Facebook."
After This Teen Posted A Selfie Comparing Herself To An Avatar The Last Airbender Character She Got Racist Comments
A 911 call, a racial slur, a refusal to cash a check. This is what it's like for some Black bank customers
Catholic Priest In Indiana Suspended After Calling Black Lives Matter Protesters 'Maggots'
2,120 hate incidents against Asian Americans reported during coronavirus pandemic
Historian David Starkey says slavery wasn't 'genocide' or there 'wouldn't be so many damn blacks'
MIT Takes Down Popular AI Dataset Due to Racist, Misogynistic Content
Washington's NFL nickname under new scrutiny in wake of anti-racism protests
White woman who pointed gun at a Black mom and her teen daughter charged with assault
Black families pay significantly higher property taxes than white families, new analysis shows
---
People Are Calling Kim Kardashian and Kanye West Out for Their Insensitive Posts 
For the common non-billionaire — lacking in Gap collaborations, shapewear empires, and private jets to whisk them away from it all — the past several months have been trying, to say the very least.

But for Kim Kardashian and Kanye West, this is a time to reflect on their personal wealth. West has a reported net worth of $1.3 billion, while Kardashian is a newly-minted $900 millionaire (though West would beg to differ).

On Monday, both parties decided to take their financial privilege to the timeline. Kardashian began, posting two photos of her 7-year-old daughter North West's "Freesian horse" (Horse twitter quickly corrected her spelling — it's Friesian), noting that they have 14 of the breed at their Wyoming ranch. Pricing differs depending on an array of factors, but a single Friesian horse can cost more than $50,000.
Cardi B hits back at accusations of homophobia and transphobia: "I support the LGBT community"
People Rip Terry Crews for Claiming 'Black Lives Matter' Could Become 'Black Lives Better'
New study reveals 'evident' racial bias in TV football commentary
---
'Put some clothes on!': Chrissie Hynde slams scantily-dressed feminists
Chrissie Hynde has slammed scantily-dressed feminists saying ''if you walk around looking like a sex worker you will probably be treated like one''.
---
Dean Cain Smokes Hollywood's Self-Canceling Trend with Just Six Words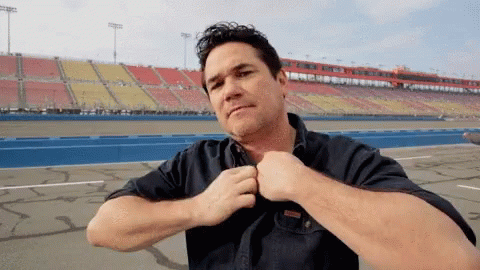 In recent weeks, Hollywood and the arts world in general seem to have lost their minds, starting with streaming service HBO Max pulling "Gone With The Wind" — and in just the past few days, as my colleague Jeff Charles wrote, country band The Dixie Chicks changing their name to "The Chicks," which I agree will surely "end racism forever."

Now, the trend – which I'm dubbing "pre-emptive self-canceling" – has apparently gone into overdrive, A whole slew of creative people are jumping off the cliff, removing themselves from their jobs for some alleged, race-related transgression, before someone does it for them.

It includes everything from authors who aren't allowed to create fictional characters… because they're of a different race…
Shane Dawson Apologized for "All of the Racism" in Past Videos
---
Why Biden Is Rejecting Black Lives Matter's Boldest Proposals
"He's certainly at the helm as our nominee and as our party leader," Schatz said. "But I think he understands that there is a movement that undergirds the left right now which is deeper and wider and more likely to last into the future regardless of who's the titular head of the party."

A similar view comes from some activists who often have the most clear-eyed view of politicians, seeing them not as heroic shapers of history but merely as instruments who respond to pressure.

Biden was quick to embrace two previously controversial positions: banning chokeholds and reforming qualified immunity for law enforcement officers, a change that Obama opposed as president. "Symone was like you gotta do this and he did it," said a prominent Democrat who advises the campaign. "And he did it pretty quickly. The police hate it."

But other issues highlighted by the Black Lives Matter movement and its allies have not been embraced by the Biden campaign. And some Democrats worry the presumptive nominee's reluctance could dampen enthusiasm for him among African American voters who have suffered disproportionately through the trio of 2020 crises: the coronavirus pandemic, the subsequent economic collapse and the epidemic of anti-Black policing.
---
JoJo Siwa responded to and dismissed accusations of blackface in one of her music videos 
JoJo Siwa is the latest YouTuber to face allegations of racism after some followers said a young actor in her latest music video, for her song "Nonstop," was performing in blackface.

The video, which is set in a circus, features dancers dressed up as all sorts of animals. One of the dancers, a young white girl, is seen in close-up early in the video with brown makeup and what appear to be monkey ears. The comments on the video have been disabled.
Former Mayor Resigns After Comparing BLM Protesters to Monkeys in FB Post
Bernie Ecclestone says 'in many cases black people are more racist than white people'
TikTok Pride event shut down in minutes after homophobes and racists target LGBT+ creators with hate
---
Reform, not revolution, is path to Black equality, says UK activist
Those fighting for Black racial equality in Britain need to put realistic reform over dreams of revolution, said Imarn Ayton, an activist who has had a prominent role in protests that swept London in recent weeks.

Ayton is calling on the government to implement findings of a series of reviews on ethnic injustices including the Lammy Review of 2017. That looked into the treatment of ethnic minorities in the criminal justice system.

More radical in its stated aims is Black Lives Matter UK, which calls itself an "abolitionist movement" that does not believe in reforming the police, state or prisons. It says it wants to dismantle capitalism.

"BLM do not believe in reform. I do believe in reform," said Ayton. "We do have to be united but we don't necessarily have to agree on everything. We can have the same objectives but have a different approach."
---
'Days of Our Lives' star Melissa Reeves under fire for anti-Black Lives Matter stance 
"Days of Our Lives" actress Melissa Reeves is catching heat from her co-stars and the long-running soap's fans for coming out against the Black Lives Matter movement.

Earlier this week it was revealed that Reeves — who has played Jennifer Horton on the NBC sudser on and off for the past three decades — "liked" several anti-BLM posts from right-wing activist Candace Owens on Instagram.

We all have our own opinions and views! That's what make the USA the land of the free and home of the brave! ????????????????

— Donna Wyche Abshure (@DonnaKayAbshure) June 23, 2020

Reeves' "Days" cousin, Linsey Godfrey, wasted little time responding. After one Twitter user defended Reeves' right to express her opinion, Godfrey countered, "Nah there is no difference of opinion on racism, homophobia, transphobia and xenophobia."
Jenny Slate Exits 'Big Mouth': 'Black Characters Should Be Played by Black People'
Terry Crews Says Brooklyn Nine-Nine Trashed 4 New Episodes Amid Protests
Following backlash, Chelsea Handler apologizes for posting controversial Louis Farrakhan video clip
'Scrubs' Episodes Featuring Blackface Removed From Hulu
Black staffers, athletes leave Liberty University after Jerry Falwell Jr. tweet
Mohamed Hadid Says He Has to Demolish His $50 Million Mega-Mansion Because of "Racism"
---
Watch: Black female pastor takes on mob threatening to tear down Emancipation Memorial of Abraham Lincoln 
A crowd gathered around the Emancipation Memorial in Washington, D.C.'s Lincoln Park on Tuesday night, declaring they would return in force on Thursday night to tear the "motherfucker" down.

The group wrote in an Instagram notice of the event, "To achieve true justice, we are not working with the police, nor will we seek any relationship with them. In order to create change, we will do so by any means necessary. If you want a revolution, it won't happen by being peaceful."

Protesters were not willing to hear voices against tearing down the statue on Tuesday. A white woman took the floor in favor of keeping the monument in place, attempting to explain that it was used for educational purposes for Emancipation Day. She was shouted down.

Another woman also braved the crowd and was shouted down, but was able to get her voice heard. Turning Point USA's Benny Johnson posted footage of part of her message, reporting, "Black female pastor is very upset at organizers of the tear down Lincoln movement. Is very upset at the organizers for judging people by their skin color — says this statue tear down movement is not helping."
Targeted sculptures linked to Wisconsin, Civil War history
Enough with the destruction! Let's start building shit. More Popeyes!
24-Jun-2020
---
UFC news: Joe Rogan slammed for Black Lives Matter protest comments on podcast 
Speaking with biologist Bret Weinstein on last week's The Joe Rogan Experience, the 52-year-old commented that the Black Lives Matter movement was 'leaderless' and 'attractive to young people [who] feel disenfranchised by the system'.

"What's the end goal? That doesn't seem to be very clear. There are kids out, chanting no justice, no peace. I'm like 'what justice are you talking about?'," Rogan questioned.
Geraldo Rivera Frets About 'Black on Black Crime': There's a 'Ghetto Civil War Going On'
University of Cincinnati will remove Marge Schott's name from baseball stadium
Kendrick Sampson, Tessa Thompson and Over 300 Black Artists and Execs Call for Hollywood to Divest From Police (EXCLUSIVE)
Dizzee Rascal clashes with Piers Morgan during heated Black Lives Matter discussion: "You're not going to do this to me"
Chris D'Elia dropped by CAA after sexual misconduct allegations
Winona Ryder Resurfaces More Genuinely Shocking Anti-Semitism From Mel Gibson
Tina Fey Pulls 30 Rock Episodes and Apologizes Amid a Reckoning on Blackface in Comedy
Customers Hound Black-Owned Bookstore Probably for Not Shipping Copies of White Fragility Faster
The Latest: Michigan mayor resigns after racial remark
---
Whitney Cummings on Former Co-Star Chris D'Elia: 'Predatory Behavior' in Comedy Must Stop 
Whitney Cummings has broken her silence on the sexual misconduct allegations against Chris D'Elia, saying she's "devastated and enraged" by what she's learned.

Last week, multiple women on social media accused D'Elia of trying to engage with them sexually, some being as young as 16 when the alleged encounters happened. A Twitter thread of the allegations went viral on Wednesday night, with some women accusing D'Elia of sending them inappropriate messages and attempting to solicit nude pictures from them.

Cummings and D'Elia starred together on the NBC series "Whitney," which Cummings created and based on her life.

"It's taken me a couple days to process the information I have learned about Chris. I'm devastated and enraged by what I've read and learned.
Hulu, Amazon Prime, Comedy Central Pull Chris D'Elia's Workaholics Episode
---