Gay+
---
Welcome to Errattic! We encourage you to customize the type of information you see here by clicking the Preferences link on the top of this page.
Wil Wheaton: As a child, none of the adults in my life listened
Wil Wheaton got candid about what life was like as growing up as a child actor on Friday.

Wheaton, 46, posted a photo of a vintage spread from a late-1980s teen magazine, in which he shared a series of fun facts with fans. However, the caption alongside the picture revealed the hurt he was experiencing at that point in his life.

"This weird kid was so self-conscious about these things, didn't want to do them, felt awkward and embarrassed by the attention and did it anyway because none of the adults in his life ever listened to him," the "Star Trek: Next Generation" actor wrote.
---
"A LOT OF POWERFUL PEOPLE...COULD GO DOWN": THE JOURNALIST WHO PUBLISHED JEFFREY EPSTEIN'S BLACK BOOK AND JET PASSENGER LOGS COMES IN FROM THE FRINGE
With Jeffrey Epstein denied bail and prosecutors building their case in his sex trafficking indictment, one of the next shoes to drop—possibly many shoes—will invariably be: Who within Epstein's social orbit might be implicated in the scandal one way or another? As someone involved in litigation against Epstein told my colleague Gabriel Sherman earlier this week, "It's going to be staggering, the amount of names. It's going to be contagion numbers."

Ever since Epstein's arrest on July 6, there's been growing scrutiny of his vast network of rich and/or famous and/or powerful friends and acquaintances—or former friends and acquaintances, as it were. There's a road map to that network in Epstein's now-infamous black book, filled with many bold-faced names, phone numbers, and addresses, from Donald Trump, Bill Clinton, and Ehud Barak to Alec Baldwin, Ralph Fiennes, Mick Jagger, and even Courtney Love. "It is a mosaic of Epstein's social contacts," the investigative journalist Nick Bryant told me.

Bryant first got his hands on a copy of the black book in 2012, after the feds caught Epstein's former house manager trying to peddle it for $50,000. At the time, Bryant was shopping a feature on Epstein, without success. "My Epstein article would focus on the government malfeasance that enabled Epstein to skate on scores of child abuse charges," Bryant wrote in a pitch he submitted to various editors, "and I would also look into covert ties that the government may have had with Epstein. Moreover, the little black book opens up multiple vistas of investigation, and I would attempt to amass sufficient corroboration on some of the power broker perps who molested these girls."
---
MILEY CYRUS WON'T HAVE CHILDREN BECAUSE 'THE EARTH IS ANGRY'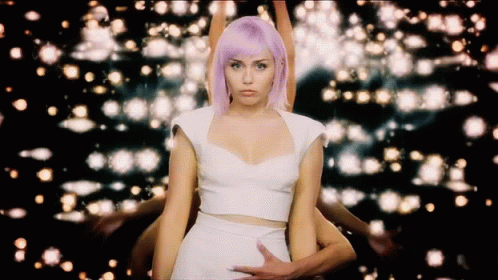 The "Mother's Daughter" singer said the planet has been depleted and that she will not have children "until I feel like my kid would live on an earth with fish in the water".

"We've been doing the same thing to the earth that we do to women. We just take and take and expect it to keep producing. And it's exhausted. It can't produce," the 26-year-old said. "We're getting handed a piece-of-shit planet, and I refuse to hand that down to my child.
---
Bill to make priests report abuse put on hold in California 
A bill that would require California religious leaders to report their co-workers' confessions of child abuse or neglect has been put on hold amid opposition from the Catholic church.

California law already requires clergy to report knowledge of child abuse and neglect. But they can keep it a secret if they learned about it during a confession.

State Sen. Jerry Hill, a Democrat from San Mateo, wrote a bill this year to change that, but only if the confession was from another religious leader or someone who works at the church. It passed the Senate by a vote of 30-4 in May.

On Tuesday, Hill announced he was putting the bill on hold because it did not have enough support to pass the state Assembly. But Hill said the issue remains important to him, and he vowed to continue his efforts to pass it.
Alleged rape in Germany sparks debate on lowering age of child criminality
Man tried to rape woman who was taking out trash in Brooklyn
28 Women Reportedly Sent to Mar-a-Lago in 1992 for VIP Party of Two—Trump and Jeffrey Epstein
Pet Dogs Save Owner From Sexual Assault, Attack Man During Walk
New Jersey judge who told alleged rape victim to 'close your legs' is 'remorseful,' lawyer says
---
Proponents of the #MeToo movement can't have it both ways
When a 2017 report surfaced about a statement Vice President Mike Pence made about choosing not to dine alone with women who aren't his wife, Karen, the progressive left scorned him for it.

See how 2 Germans are disrupting the hearing aid industry with tiny device
The left said this rule Pence abides by creates a disadvantage for women, especially in politics, and they were baffled by it.

The left accused him of assigning "ulterior motives to women," who they said just wanted to be heard.

The left then conjured hypothetical scenarios in op-eds in which the roles were reversed, and women were the ones in positions of power refusing to dine with men who aren't their husbands – all to lambast his "moral rigidity."

But is Pence's decision to not dine with a woman who isn't his wife really that bad, considering all the complexities men and women face in their interpersonal affairs today, and not just regarding work but dating in general?
---
NDAs: Millionaire given secrecy order over sex assault claims 
A senior British establishment figure was given anonymity after accusations of sexual harassment and assault in an employment case, it has been reported.

The Times reported that one woman said she was groped at his country house and another that she was sexually assaulted in his private office.

The women signed "gagging orders" in return for large payouts.

It means the man, who denies the claims, cannot be named and his identity was concealed in court papers.

The Times said it had been fighting for a year to be allowed to name the multi-millionaire businessman, who is described by the paper as having extensive connections in British politics and society.
French priest defrocked for abusing Scouts in landmark case
Indonesia's top court jails woman who reported sexual harassment
Youth group leader, 22, is accused of sexually assaulting a 15-year-old girl several times - as his cars are taken by police for examination
Brooklyn teacher admits to sexually abusing 14-year-old student
Billionaire Jeffrey Epstein arrested on sex trafficking charges
An anti-gay church pastor confessed to sexually abusing underage boys
Shocking video captures 'brave' 13-year-old girl fighting off, escaping attempted kidnapping
---
Mom who killed her 2 kids as part of 'God's plan' gets 120 years 
A Connecticut woman convicted of killing her two children saying it was God's plan was sentenced to 120 years in prison without the possibility of parole.

LeRoya Moore, 39, was sentenced Thursday, following her conviction in March of two counts of murder for killing her 6-year-old daughter, Aleisha, and her 7-year-old son, Daaron, at the family's home in East Haven in 2015. For each count of murder, she received 60 years.
Doctor sentenced in 'ski rage' attack on 12-year-old boy
---
Prosecutors: Father angry over cake kills 5-year-old son
Prosecutors say a Milwaukee father is accused of fatally punching his 5-year-old son because the boy ate some of the cheesecake he had gotten for Father's Day.
---
A Pregnant Woman in Alabama Was Shot in the Stomach. Police Charged Her for Her Fetus' Death.
An Alabama woman has been arrested and charged with manslaughter over the fatal shooting of her unborn child — but she didn't fire the gun that ended her pregnancy.

Now, reproductive health advocates worry what those charges mean for women in a state where abortion has been severely restricted and fetuses have been given legal standing.

The mother, Marshae Jones, 27, was indicted by a Jefferson County grand jury Wednesday, according to AL.com. The manslaughter charge against her stems from an altercation outside of a Dollar General in 2018, when Jones was five months pregnant. She and a 23-year-old woman allegedly fought about the unborn baby's father. It's unclear who started the altercation, but police ultimately blamed Jones, who was shot in the stomach.
---
Restaurant Defends Server Who Described Customer as 'Fat' and 'Gay' on Receipt: WATCH
Plush Daiquiri Bar and Grill, a restaurant in Houston. is defending a server who described a customer as a "fat" and "gay" on the customer's receipt. The customer who received the receipt says he felt offended, telling KTRK: "I don't even know her, she don't know me. That's like stereotyping, for her to not even know and say fat, gay and this and that."

These guys found the best way to scare off a Christian Pride protestor. They kissed.
Google warns that employees will be punished if they protest at Pride
LGBTQ prom canceled for safety reasons after Christians bombard event space with threatening calls
Bullied librarian posts heartbreaking note before dying by suicide
---
New Mexico parents accused of horrific child abuse, killing pets as punishment 
A New Mexico couple has been arrested and accused of horrific child abuse and torture, including boiling puppies alive to punish their children. KOB's Brittany Costello reports.
Mother arrested after 12-year-old fatally shoots twin
Kansas man sentenced to nearly 49 years in toddler's death
New Jersey Woman Accused of Stabbing Identical Twin Sister to Death
California man shoots 10-month-old girl in head after her mother rejects him, police say
---
Republican Congressman Wants to Defund PBS Over Gay Rat Wedding 
Just when you thought gay ratgate was over, another right winger is still pressed about a children's television show.

Republican congressman Doug Lamborn of Colorado is calling on the government to defund PBS following a May episode of beloved children's show Arthur in which the title character's teacher, Mr. Ratburn, married another man in a beautiful ceremony. Lamborn, in a column for The Daily Signal, wrote that "PBS writers deemed it appropriate to preach their liberal views on same-sex marriage to America's young children." Man, I've got to start reading this website!

"Taxpayers now know with complete certainty that the goal of the PBS cartoon is to impart social liberalism to children," Lamborn continued. "Enough is enough. It is time to stop sending our hard-earned tax money to support programming that is objectionable to many Americans."
Prosecutors: Rep. Duncan Hunter used campaign funds to pursue affairs
---
Kid Leaves Touching Note on Gay Couple's Doorstep: You've 'Given Me the Courage to Come Out'
A Texas couple said they received a touching note from a stranger who thanked the pair for encouraging the individual to come out as gay to their family.
---
WICCAN PROFESSOR AT CATHOLIC UNIVERSITY TOLD SHE "MIGHT NOT WANT TO BE SO OVERT ABOUT BEING A WITCH" 
A college professor in western New York is suing the Catholic university she woks for, claiming the school discriminated against her because she is a Wiccan.

In a suit filed last month, Pauline Hoffman, a journalism professor at St. Bonaventure University in Allegany, New York, claims administrators at the 161-year-old Franciscan college pressured her to resign as dean of the communications school because they had a problem with her religion. Hoffman, 49, also alleged St. Bonaventure denied her a promotion to provost, the college's highest academic post.

She's seeking the reinstatement of her job, as well as lost wages, reimbursement of medical costs for therapy, and an unspecified amount in damages for pain and suffering.
Birmingham Archdiocese let children be abused and harboured paedophile priests 'to protect its own reputation'
Focus on Africa: Sex abuse scandal rocks Liberia's Catholic Church
Woman Claims Evangelical Seminary Leader Shamed Her When She Reported Campus Rape
School defies Archdiocese of Indianapolis, refuses to fire teacher in same-sex marriage
---
Lesbian couple confesses to butchering their child 'because he wanted to be a girl'
Warning: The crimes these women are accused of are horrific and this article contains graphic details.

A mother and her lesbian partner are accused of castrating and beheading a 9-year-old child "because he wanted to be a girl." But what the two women did next makes the horrific killing even more shocking.

Mum Rosana Cândido, 27, and Kacyla Pessoa, 28, have confessed to Brazilian police that Cândido's child, Rhuan, died after extreme abuse. Rhuan's father told authorities that Cândido fled with the child five years ago.

Reportedly, Rhuan was a product of rape and his mother said she "felt hatred and no love" for the child.

After Rhuan said they wanted to be a girl, the women are accused of castrating the child and ripping off his penis.
---