Gay+
---
Welcome to Errattic! We encourage you to customize the type of information you see here by clicking the Preferences link on the top of this page.
Odell Beckham Jr. not bothered by people speculating he is gay
GQ: There was a period of time when a lot of gossip sites — specifically black gossip sites — would constantly say that you were closeted. They'd call you "excited" in a hot-tub photo with your teammates or simply just say you're gay. How'd that make you feel?

Beckham: I've never had an opportunity to talk about this. Honestly wasn't offended. I've never once had no problem with anybody who has their own personal life that they live. I have friends who are gay. It was almost more funny to me. I almost messed with them even more. It's like when someone gives me an ultimatum, I'm usually always going to go to the opposite way of what you want me to go. So when they would say that, I would almost mess with them even more. I have no problem with anyone's sexual orientation.
---
PATTI LUPONE TELLS SEN. LINDSEY GRAHAM TO 'BITE THE BULLET AND COME OUT' AS GAY
Tony winner Patti LuPone attacked Republican Senator Lindsey Graham for supporting Donald Trump after comments the president directed at four freshman Democrats were criticized as racist.

Lindsey Graham you are a disgrace. On a personal note, why don't you just bite the bullet and come out. You might just come to your senses.

In a tweet on Thursday afternoon the Evita star called Graham a "disgrace." She then alluded to Graham being in the closet

"On a personal note, why don't you just bite the bullet and come out. You might just come to your senses."
---
Students win court case against school that suspended them for wearing rainbow clothes
South Korean students attending the Presbyterian University and Theological Seminary have won a court battle after the university suspended them for wearing rainbow clothes.

The students were initially suspended last year, after they wore rainbow clothing to a university chapel on International Day Against Homophobia, Biphobia, Intersexism and Transphobia.

The students wore the clothes to show their support for the LGBTQ community. However, the university was worried it would be seen as endorsing homosexuality, so they suspended the students.
---
Katherine Schwarzenegger goes shopping after Chris Pratt shirt fiasco
Just a few days after her husband Chris Pratt made headlines in a particularly controversial flag shirt, Katherine Schwarzenegger was spotted leaving the Goop store at LA's Brentwood Country Mart with a giant shopping bag in hand.

"Only people I see with that flag are alt-right racists," one Twitter user said, while another wrote, "Unfollowed already … hope those bigots pay you a good pay check."
---
Separate and not equal: Why Black Gay Pride hurts me
In a society that has historically valued white above all other human colors, we the black people need our own advocates and forums of recognition, whether they be in the form of individuals, organizations, award ceremonies, TV, or movies. As a black man, I get it. That doesn't mean I have to always like it.

The "black" make-up movement I love least right now is one currently playing out from sea to shining sea (in Atlanta, Los Angeles, and Philadelphia, among other U.S. cities) and in London: Black Gay Pride. Again, as a black man, I get it. That doesn't mean I have to like it.

Black Gay Pride is a positive celebration, but it's also a sobering reminder that, in many ways, the LGBTQ community is no more accepting than the straight community. It's a world where activists preach diversity and acceptance, but one in which white, masculine, and young are seen as superior to any of the alternatives.

Black Gay Pride serves as a reality check that I might never be just a gay man or just a black man. For now and for the foreseeable future, I'll always be a "gay black man." I'll have to wear at least one "X" everywhere, whether I am in an exclusively black crowd or an exclusively gay one, signifying that I don't completely belong to either.
---
Black gay New York City councillor announces Congress bid
A gay Bronx councillor has announced his bid for a House of Representatives seat, but his foe is a man who doesn't believe in marriage equality.

Ritchie Torres today (15 July) announced his bid for the House seat in a video posted to YouTube.

The 31-year-old Democrat made history as the first openly gay man to hold elected office in the New York City borough earlier this year.
---
Catholic order releases names of members accused of abuse 
A Baltimore-based Catholic religious order that sponsors schools across the U.S. has released a list of dozens of members accused of sexually abusing children.

The list released Friday by the Xaverian Brothers includes two current members "with a credible or established offense." The group, a separate entity not part of the Archdiocese of Baltimore, says no credibly accused brothers are in active ministry.
Catholic priests kept their jobs despite sexual abuse claims: suit
Gay Indianapolis Teachers Targeted by Catholic Church Are Married
---
MILEY CYRUS WON'T HAVE CHILDREN BECAUSE 'THE EARTH IS ANGRY'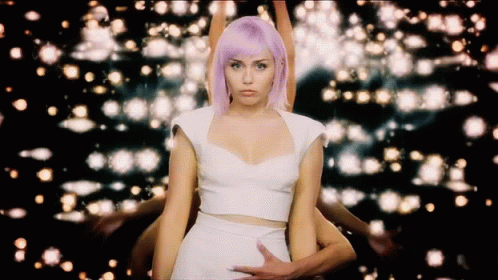 The "Mother's Daughter" singer said the planet has been depleted and that she will not have children "until I feel like my kid would live on an earth with fish in the water".

"We've been doing the same thing to the earth that we do to women. We just take and take and expect it to keep producing. And it's exhausted. It can't produce," the 26-year-old said. "We're getting handed a piece-of-shit planet, and I refuse to hand that down to my child.
---
10 Gruesome Original Stories Behind Disney Movies
The recent outrage over Disney's casting of black actress Halle Bailey to play Ariel in the live-action Little Mermaid film has taken over social media, but people crying foul over the entertainment giant "changing" the source material have another thing coming. First of all, as author Tracey Baptiste points out in an article for The New York Times, mermaids have always been black. Second of all, there are plenty of fairy tales that Disney has changed over its 80-plus-year movie-making career, and I've got 10 of them explained for you below.

Book nerds should know by now that no page-to-screen adaptation can be 100 percent faithful to the original. Everything diverges from its source material in degrees, and fairy tales are no exception.
---
k.d. lang Says Coming Out Denied Her a Chance to Remain Mysterious
Singer k.d. lang stunned the world coming out to The Advocate in 1992. But she says now the experience ultimately proved 'exhausting' and stripped the singer of some public mystery.

"I grew up with the adage that there is a wealth of purpose in being mysterious," lang said in a new interview with The Guardian. "And I feel like I haven't had the chance to be mysterious. My sexuality, and everything, was so much out in the open, and has been for many years. I feel exhausted by being exposed."
---
The secret gay history of Islam 
Islam once considered homosexuality to be one of the most normal things in the world.

The Ottoman Empire, the seat of power in the Muslim world, didn't view lesbian or gay sex as taboo for centuries. They formally ruled gay sex wasn't a crime in 1858.

But as Christians came over from the west to colonize, they infected Islam with homophobia.

The truth is many Muslims alive today believe the prophet Muhammad supported and protected sexual and gender minorities.

But go back to the beginning, and you'll see there is far more homosexuality in Islam than you might have ever thought before.

Ancient Muslim borrowed culture from the boy-loving Ancient Greeks:

The Islamic empires, (Ottoman, Safavid/Qajar, Mughals), shared a common culture. And it shared a lot of similarities with the Ancient Greeks.

Persianate cultures, all of them Muslim, dominated modern day India and Arab world. And it was very common for older men to have sex with younger, beardless men. These younger men were called 'amrad'.
---
The Little Mermaid was originally a 'love letter' to the author's male crush
As you know, Disney's 1985 animated film The Little Mermaid is being made into a live-action movie. And while some white fans are upset that the titular heroine will be played by black R&B singer Halle Bailey, many others overlook the story's interesting gay origins.

When Danish author Hans Christian Andersen wrote "The Little Mermaid" as a short fairy tale in 1837, he did so as a way to illustrate his failed attempt to woo a heterosexual man named Edvard Collin. Many biographers say that Andersen, who was attracted to both men and women, long pined for Collin even though Collin was of a higher class and disapproved of Andersen's romantic overtures towards him and possibly one of his sisters.

---
Gay men are signing up for Hinge in droves because of Pete Buttigieg
For six years, Chelsea resident Michael Crawford worked for Freedom To Marry, the campaign to make gay marriage legal nationwide. It passed in 2015, but Crawford himself remained single.

"I had been looking, but not looking," Crawford, now the culture director at Moveon.org, told The Post of his love life. "I kind of lost hope."

But Crawford changed his mind after openly gay Democratic presidential hopeful Pete Buttigieg, 37, and his school-teacher husband Chasten, 30, burst onto the national scene this year.

"After reading about Mayor Pete and Chasten, I realized that it's finally time for me. They are the most visible gay couple out there, and they're adorable. I heard they met on [dating app] Hinge so I downloaded it," said Crawford, who is in his late 40s and became a Hinge member in late June.

He's not the only gay man who has recently signed up after being charmed by the Buttigiegs' fairy tale.
---
Raymond Braun on the importance of LGBTQ people knowing their history 
The LGBTQ activist on his incredible new documentary, State of Pride.

Earlier this year, LGBTQ activist and social media influencer Raymond Braun commemorated the 50th anniversary of the Stonewall Uprising with an educational and eye-opening documentary about the importance of Pride Month.

Teaming up with Oscar-winning director Rob Epstein (The Times of Harvey Milk) and Jeffrey Friedman (End Game), the one-hour long documentary follows Raymond as he travels to three diverse communities – Salt Lake City, San Francisco, and Tuscaloosa, Alabama – and speaks to various members of the queer community about the month-long celebration.

We recently caught up with Raymond and discussed the lack of education surrounding our history, his personal queeroes and the importance of making sure Pride is a protest, as well as a celebration.
---
Teen viciously attacked by 10 homophobes with knuckle dusters after defending friend 
A 17-year-old boy was hospitalised after defending his friend from a group of anti-LGBTQ thugs.

Jack Roberts – from Thrybergh in Rotterdam – was with his girlfriend and four others when a group of ten men started launching homophobic remarks at them. After he gained their attention, Jack was punched, kicked and stamped on.

One of the attackers reportedly used a knuckle duster, which left Jack with several marks on his body and face. He was later rushed to hospital and his family were alerted by the police.

Authorities took statements from his friends and others who witnessed the attack.

Jack's mother, Jodie, uploaded photos of his injuries on Facebook, alongside the caption: "To the absolute bastards who jumped our boy last night, I bet your parents are so proud of you! Jack wouldn't hurt anyone."

She later revealed that Jack had only known the boy the abuse was directed at for about two hours, but he defended him because he knows "right from wrong", adding: "I am so proud of him for trying to protect someone else."
---