Wisps Posts Tagged as 'Gay'
Welcome to Errattic! We encourage you to customize the type of information you see here by clicking the Preferences link on the top of this page.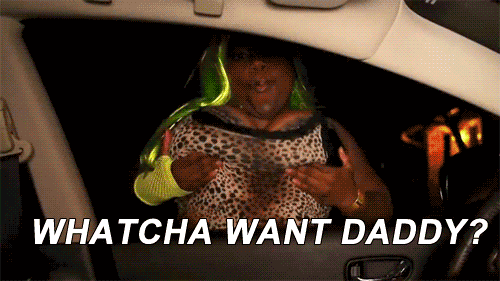 The best way to love a man is to be professional about it.
23-Jul-2021
---
I met my biggest celebrity crush (the guy that makes your ass twitch in excitement) in my teens on Park Avenue. He was stepping out of a limo, walking his dog, rocking those adorable little Jaws shorts with sandals when he suddenly smiles at me. Nobody wants to be a fan like Lucy but you can't be rude, so I smiled back and respected his distance. Yet, I couldn't allow my shyness to waste the opportunity for a million future masturbation fantasies. We acknowledged each other as a god and a fan, he extended his hand, I extended mine then a bird shat on me and I ran away. I remember that beautiful smile, gorgeous tan, manly everything and those cute little shorts and I kick myself. My apologies Mr. Scheider. It won't ever happen again.
15-Jun-2021
---
Why did Bobby Brady from The Brady Bunch see rockets and firecrackers when he fell in love? I was a cute idiot twink picked up by an interesting man who looked exactly like William Hurt with a curly wig and a height difference. It wasn't him but the dude was still pretending to be someone. I wanted to fuck and get it over with. I didn't want to give him reasons to kill me. I kept all answers "interview" level. Everything about daddy was nice. Nothing spectacular but very pleasant. This will be a quick release. He starts banging and all is quite pleasing. It was a rainy afternoon fuck between two strangers. Nice. The climax was a buildup. Things were happening. I was giving him things that didn't belong to him. I start convulsing and begin to see stars, firecrackers and colored lightning. Who is this fake William Hurt motherfucker? It was a feeling I expected from someone more intimate. Is he from space? I wanted to snatch that wig and unmask him but I was embarrassed for feeling like the only vagina in New York cumming at that moment. It was fucking fantastic! If I hadn't already been happily married, I would have let him stalk me.
09-May-2021
---
The town handyman asked me (the town weirdo) out on a date and I sort of accepted it. I didn't want to but it was a casual appointment. "One of these days... how about you get in my truck and I show you around?" For a minute I felt like Blanche DuBois. When I realized that I was Blanche Dubois I panicked. There is no such thing as gay precoital dates. Is there? It was nice being asked but no. I will go on the date posthumously. When my ghost returns, me and him are going to have a talk.
29-Apr-2021
---
Fright of my sister and her constant abuse made me the best cowgirl licker on the planet. (Wasteful Jedi trick.)
23-Apr-2021
---
One of my best friends ghosted me because I admitted I was old. LOL!
20-Apr-2021
---
I fucked my nemesis. He was a muscular churro with an angry attitude, grey eyes, boyish youth and he hated me. He thought I bumped into what he liked because I wanted to steal it. It became competitive. He stole more often than I but I think he thought I stole better (what he most wanted.) There's no such thing.
Club time. Hanging out with friends, fucked up with slim pickings on the horny horizon... my nemesis asks me to dance. Sure. He was hot and I was on fire so why not? Let's put hate behind us. We danced all the way into my bedroom. I was going to "hate fuck" my nemesis. Woohoo! He goes "really?" and pulls out a mountain climbing rock. Oh fuck. That's not how I figured it. There was no argument. Man with the best hand wins. Yes, my nemesis was going to fuck me and I was going to experience some hate. Every thrust was hateful. I locked him out as many times as my "asshole" would allow just to make it difficult. Dude penetrated every time. The explosion was massive for both of us. My clouds parted as soon as he bared his soul to me and I came. Fuck!
Morning. My friends thought it would be cute to invade my space by inviting themselves to a non-existent breakfast. They came to defraud him. He had conquered plenty of their conquests and they wanted revenge. They were witches. I tried to stop them but there were too many voices. "He's not what we thought, guys." They showed "before and after pictures" like he was on trial, made him take out his contact lenses, show his plugs, admit to surgery, his age and his identity. The beautiful boy, disrobed, destroyed, humiliated and defrauded. He hated me because I was a real boy. He left punished and I never saw or heard of him again. What the fuck? When he showed me his soul, I saw mine too. My friends sucked. Squirt.
19-Apr-2021
---
One of my exes was a twin with an elder that came out gay at different times in their lives. Historic. Mother was a hard woman with a warm heart. Daddy demurred with kind eyes and macho swagger. They were guido-jew fabulous and emotionally florid. My relationship with the family evolved. Rough and misunderstood initiations matured into love and sympathy. I became family.
My boyfriend's twin was straight during my integration. I guarded myself and respected his boundaries, we never said more than " hi, bye" even when he kept coming into the kitchen with his shirt off to distract us. Every time I visited, he strolled in like James Dean looking for soda while his mother screamed, "put a shirt on! We have guests!"
The twins were fraternal. His brother was Mercury godlike whilst my boyfriend was made at the Chucky factory (he was nuts! but I loved him. No wonder he was forever angry. Funny as fuck, though.) Anyway, we broke up and became close friends for many years. I never met the older brother because my ex thought he would steal me away. From myself? "But we're just friends." "Don't matter, I know him, you're his type. Forget about it." I did. In 30 years I've never met his eldest brother.
I saw pictures of his brother and spoke to him on the phone. Once again, he was cuter than Chucky but not as beautiful as the twin from another father. Wasted sweat on my ex's part.
My friend was dealing with our breakup by clinging to relationships that were unkind to his sensitivity. Straight twin confessed to letting my ex's Puerto Rican captive suck him off. They would drive my ex to therapy so he could repair his failing marriage whilst the brother and lover went at it in the car. I did not see that coming. It triggered 5 years of frustrating drunk friend retreads about how the love of his life sucked the cum out of his stupid brother. After failed ideations proved unrealistic, Mercury came out to everyone. 10 years later. He was the last brother to come out. The parents gave up their influence on all of their boys and dealt with what was determined. I admired them for that.
Years after coming out a "dashing squishier twin" and I finally had a conversation during a 30 Something Lifetime reunion. Yes, the walk through the kitchen was flirting. No, I thought he was straight. Definitely, we both wanted to. Why didn't either of us make a move? Because my/your brother would have killed us! We laughed nervously as Chucky glared at us.
27-Mar-2021
---
Mother's stratagem to keep a working daddy closer is to never let him know he was doing a banging good job. "Make them sweat, make them wonder but if you want to keep 'em don't ever tell them how great they are." I got it. The more a man thinks he's great the more chances of fulfilling the crippling desire to open other people's presents. Irk that one good spot left in his brain and he'll keep coming back around to try to figure it out. I can see a woman's idea of entrapment there. It suddenly occurred to me to accidentally apply it to a guy I was dating. He was daddy perfection and ejaculatory squish. After an aerobic session he asked me to concur that is was one of our best. Even though it was, I told him I had better. He topped himself every single time and I always answered the same. Why did I do that? I sadly dumped him because he was a camper. He kept threatening that we couldn't extend our relationship unless I went camping with him. Black daddies and city Puerto Ricans don't do woods. It doesn't make sense. He was one of the greatest but I don't camp.
My step-father must wonder with every dying breath, "why did l try so hard? She was never satisfied."
21-Dec-2020
---
I did get Blackula staked. I set him up with one of my horniest friends. The one that talks smack about having and getting the best skills. After the date. "How'd it go.""Nope, once was enough." I kept setting him up with slut after slut and they kept coming back with the same refrain. One couldn't go to the bathroom for weeks, some refused because it's rough on a nightshift and others didn't bother. Eventually, I either hooked him up with a good one or he found his own way to one. A legal one of course.
17-Nov-2020
The biggest dick I ever took claimed to be 18 1/2 inches. Chatroom talk lead to curiosity which lent me an address so I can knock on his door. I had no intention of getting fucked even though he announced that that was his preference. If it was true I wanted to see it, touch it and get off. Curiosity and boredom. He gave me a tour of a shrine he dedicated to his ex lover who held the record for severe hole damage and the most diaper changes. No man could handle him like his ex, not even a woman. Yippee for the dumb Colombian kid but I just wanted to see it so I could go home and jerk off to it or whatever. The size he described was impossible, I wanted to prove him wrong, pity him and maybe let him have at it with his regular sized dick. Even though I didn't measure it, It sure as hell looked like the dimensions he was so fond of describing. He whispered softly to me that if I let him in, he would be gentle and use a kit. The kit consisted of a lot of lube, straws with no holes and an ass stretching contraption made of plastic. I was going to be Lego fucked. I acquiesced as a kindly gay desperado but warned that any pinching and he'd have to pull out. He prepped me, began insertion and started to break-in when he hit the motherload and I panicked. Oh shit! He found a top's bottom glory. When you stop keegling and he goes in and hits the nono spot, he's going to fall in in love. Good for him but I thought our date would be about Frankstein and his monster not Blackula with his. It was an anatomy lesson I never forgot. How proud men are of a ginormous penis no one can take, except the sad little twink that ends up with a sloppy, drooping asshole and loss of sensation. I actually told him he should be straight. The thought of a little twink being wrecked for four years disabled me. The idea hurt me more than the actuality so I made him pull out, he nicely obliged and I left. I was still a slut with some dignity intact. It might not exactly have been 18 1/2" but it sure felt like it. Everywhere I went for six moths there he was. Looking at me intently and shredding me with his eyes. "You know I hit the spot, surrender to it you fucking cunt" he would beckon. Blackula lived to torture my ass.
16-Nov-2020
---
My Russian ex daddy would shove a finger up my ass and taste my dick when I came home from work to ensure I wasn't fucking around. Lesson: shower thoroughly with mild soap after every cheating fuck.
13-Nov-2020
---
All marriages are buffets. An everlasting line of choices, traditions and exotic flavors. Only the most attractive half are entitled to get extra sides but they are also the only ones stopping the marriage from boiling over. They're having too much fun. That's all that matters, right?
01-Nov-2020
---
An effect of sexual abuse is that you inherit a victim's persona even if you've surpassed it and predator abusive comprehension. The survivors are damaged goods pretending to blend into a world that's flashed forward around you. Our vulnerabilities succumb to the first clever wolf that help incorporate us into the new world so that we fit in and hate it. To cope, we become the victims they are. They are our daddy saviors. We think that the next one will fix what the other one did because this one is different. At least half of my LTRs were straight men with penchant for wee ones. They were not in denial about their sexuality they were just hiding. I happened to hit the jackpot.
My mother finished ex violence with more violence. The end to my abuse was to sucker punch the croc in the middle of Manhattan for stalking me at work and every where else. He fell down as a grandmother yelled "yeah, punch that old motherfucker!" She didn't even know our business. Everyone surrounded me to make sure I was all right and he ran off bloodied and embarrassed. MY mother and I never saw our stalkers again, my mother's broken bones and heart healed, her ex's bones got WWF broken and I moved back to my mother's house. I re-encountered my mother's ex, riding on an unlighted subway car after work. I wasn't sure until we descended from the tunnels and out into outdoor light. It was him, he had healed and was seething. His eyes bore through me and I felt a chill and a scent. Every flicker of light cast a Hitchcock shadow as I froze for fuck's sake. I had beat him once but it was a tough battle. Illegal drugs made him Hulkean. Even lesbian cop kickassers couldn't bring him down. He stared eerily at me through the longest ride of my life. (I will not bore you with rest.)
27-Oct-2020
---
I couldn't provide a dick pic for my daddy croak but I have the next best thing. When my gay friends asked why I wouldn't sit on daddy's lap I'd always say it was because I didn't want to sit on a telephone. They never got it. I hope this generation does. The telephone speaks for itself. Those fuckers hurt.
26-Oct-2020
---
I came out to my mother when I was 17 years old and no longer residing in her household. I didn't expect a good reaction so I called her on a public phone and announced it to her. She cried, became quiet and told me she suspected it but that she loved me, no matter what. I didn't have to lie to mother anymore. It was freeing. I visited her a few days later. She had time to absorb and ponder having a gay son. She cried again, I asked why and she said because being gay meant I was destined for a miserable life. That's impossible, it was such an overwhelming feeling to be me. I had to prove her wrong. She asserted conditions for my new identity: no meeting of "my men," I must continue to have a masculine presence, especially around family and don't get sick. I ignored her, introduced her to every one, told as much of the family as I could bear and kept my masculinity in check.
My mother recently confided to me that she used to receive dick pics from my croc daddy in the US mail while I was living with him. I thought, he might have done it as revenge for my unwillingness to absorb giant dick pain and or tricking him into being a gay bottom. When I took him to Gay Pride he cried because he thought I mistook him for one of those. He was straight. His shit was no joke but he was. A child molester was my educator and entrance into the gay world. I also figured my mother and I were even. Her boyfriend tried to brutally rape me. Mother's boyfriend was two years older than me, my croc daddy was 55. Our boyfriends shared the same culture, understood the nuances that make people vulnerable, and always seemed to be creepily plotting something sexual for us. Neither man represented our community. They were perverts sidling up to mommies so they could play with their children. (Now I know why she tried to cut him out of my photo albums.) I understand her comments and I realized her concern. My gay education came from perverts. The community hates itself more than the media loves it. Clicks work for a minute, the families we create are fake and we all die alone. We need less "Boys In The Band" depression and more gay reality awareness so we can come up with better coping mechanisms. Not smile at weirdos taking advantage of us because of politically correct etiquette.
I apologized to my mother. My croc stalked me, stole from us, used me, beat me up, tied me up and raped me. Afterwards, he thought of not releasing me because he was afraid I would kill him. You bet your life! But I had no choice, I begged for my life, stroked the psycho's ego and he loosened one arm while he Soniced out of the apt. I was stalked by my ex, my mother was stalked by her ex and I was stalked by both exes. I spent a lifetime trying to prove mother's sentiment wrong but in the end, she was right.
(Pic of my daddy croak included. Mother destroyed my croak dic picks but y'all can ask mother if she kept her copy.)
26-Oct-2020
---