Movies
---
Rating key:
Welcome to Errattic! We encourage you to customize the type of information you see here by clicking the Preferences link on the top of this page.
Shazam! (2019)
I don't understand why turning from a kid to an adult makes you goofy, especially if the youngster displays no sign of it. The corn and rah almost dismisses its significance but its ease and audacity of violence clinches it.
22-Sep-2019
---
Ma (2019)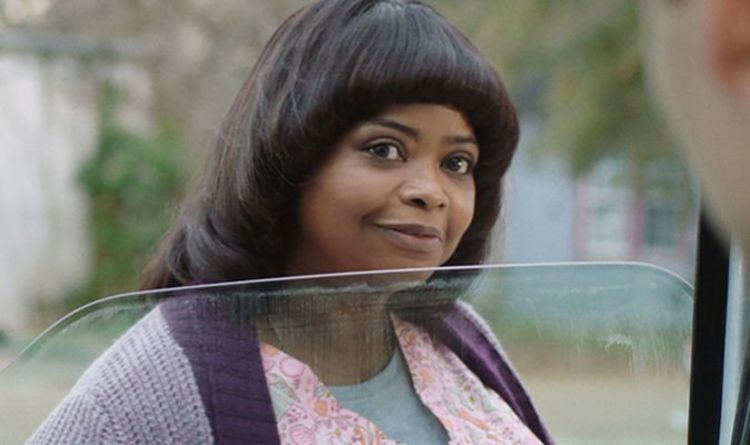 The film never gives ma the purpose that would allow her to enact revenge sensibly or enjoyably. Ma should have been the supplier of alcohol to teenagers that ended up driving and incapacitating someone she loved. Revenge ensues. Octavia exhibits instances in which exploitation of her gifts is considered but are continuously squandered by horror cliches. Octavia smashing face with a twink is a creepy highlight.
20-Sep-2019
The boys look underaged but the girls don't. That's hilarious.
19-Sep-2019
---
Meg, The (2018)
Super shark, super daddy and super action. Nothing else matters.
19-Sep-2019
---
My Little Eye (2002)
It's all vegan undernourishment until the end where the meat and potatoes are served.
15-Sep-2019
---
Us (2019)
When a director can't wrangle a decent performance from two accomplished actresses (Nyong'o and Moss,) he isn't done with his training. The movie makes no sense and it doesn't deserve to breathe on anything resembling art.
15-Sep-2019
---
Crazy Rich Asians (2018)
The presentation is a pristine and elegant throwback to the great traditions that makes us and the new that maintain us. Actor likability is high, writing vibrates and its style is effervescent.
14-Sep-2019
---
Captain Marvel (2019)
Jude Law is the new Sean Connery (fuckable at any age.) The film is flat comic book junk with bad hair that can keep disaster movie Supergirl, company.
12-Sep-2019
---
Nun, The (2018)
Though self-evident and ridiculous the thrill spectacle contains mint scares.
07-Sep-2019
---
Can You Ever Forgive Me? (2018)
The quest for survival does not always entail good judgment. Melissa immerses herself in a character that is designed to grate, frustrate and devour and supplies her with a humanity we can sympathize with. We ride happily along as she eviscerates the establishment that pulled the pedestal from under her because she wouldn't play the game. The support is top notch and the writing barks.
05-Sep-2019
---
Frailty (2001)
I can hear Paxton say "demon" all day. I can fall into melodious dreams hearing McConaughey narrate. The film straddles the supernatural with an organic crime story. It was a story that needed to be told straight or absolutely bonkers. The film lost the opportunity to provide readied performers with characters that could outshine them. It came close but its confusion expired it before the finish line.
04-Sep-2019
---
Christopher Robin (2018)
Awakening childhood dreams with a smile, a little magic and a lot of heart.
03-Sep-2019
---
A Star Is Born (2018)
Unkempt and unglam remake that barely absorbs its time to set it apart. The music doesn't fulfill a star's talent, the gays are accessorized, and though there is regard between the leads, there is no heat. Cooper steals Kristofferson's voice but incorporates no swag; Gaga is just practicing. It's a cold and reductive remake.
03-Sep-2019
---
Unbearable horror ick.
02-Sep-2019
---
Loev (2015)
In need of clarification, it has shallow entertainment value and a lackadaisical push to move forward.
12-Aug-2019
---
Wife, The (2018)
A genius beholden to society for a privileged life granted. A wife chained to such a man with no identity of her own. The story compels but missteps by presuming that we wont respect the woman unless she is of equal caliber. Why can't we respect the wife that stands idly by? There are more of them. Close was adroitly hired to give a schmuck his comeuppance but the writing lets her down. The countdown gets stuck when sudden happens and Close is abruptly halted from slaying. An almost.
30-Jul-2019
---