Movies
---
Rating key:
Welcome to Errattic! We encourage you to customize the type of information you see here by clicking the Preferences link on the top of this page.
Grimcutty (2022)
If the monster hadn't resembled a street prank, I would have talked more about it. Blood is anemic.
13-Oct-2022
---
Mandy (2018)
An artful relentless mess in which Lord Nicholas takes on religion and splits his asshole kicking its butt.
12-Oct-2022
---
Mr. Harrigan's Phone (2022)
The film has the emotional impact of attending a stranger's funeral, the fright of an Easter coloring book and the sense of none. There isn't enough thread to hold the story together.
12-Oct-2022
---
Jurassic World: Dominion (2022)
The dinos are stunning and grandiose, the familiar faces are warm, whatever stole Chris Pratt's mojo ain't giving it back and Bryce Dallas Howard would have stolen the whole shebang had someone written in a Tammy Faye Bakker impression. The movie confirms that in order to save the planet, we must die. (You didn't think we were sacrificing for us or our children, did you?)
11-Oct-2022
---
Hellraiser (2022)
Women commanding the gates of hell with a distorted Vogue look. The story is simple, shoots straight and pummels. Beauty is desecrated, the mind becomes distorted, anyone can be a sacrifice and the victims can fight back. The box has personality, the characters supply empathy and the deaths are nerve rackingly clever. Make-up, costume and effects wowed. A lady Pinhead origin story with lots of sex and violence would be most welcome.
09-Oct-2022
---
Girl In The Shed (2022)
By eliminating all references to sex, the film loses its soul and inspiration. Sex is a fact and a trigger. If the creative team can't comply with artistically and forcefully presenting it, it isn't a cautionary tale. We need to talk about the burden god leant us. Over and over. Ben Savage is in kiddie acting mode and gives the monster, no quirks, edges or history. What made this idiot? Abby was an athlete and in top shape. Why didn't she fight more? Why was his violence directed at things he built and not Abby? Masters don't change beating styles. If they hit you on the first date, they will hit you every time esp. if no one can hear you. Erica Durance beautifully played a withering mother and deserves to be in courageous art. According to this film, teen gets kidnapped by craziness because he is lonely, likes her hair, kissed her once over tape and she's weak. They spent the rest of the time bonding. Lots of reading, cooking, getting spoiled, playing board games, sleepovers, hugging but no sex. It sounds like summer camp if you're ugly. There is not much here to make a teen tremble and aware esp. when the imagination can create worst things by hearing the facts on the news.
09-Oct-2022
---
Hocus Pocus 2 (2022)
The witches are back to eat a delicacy known as colored children. No one works harder than Bette and nobody outflanks her. It's her boat. The treat is hard Halloween candy that sometimes melts in your mouth. The trick is to watch without prejudice.
01-Oct-2022
---
Blonde (2022)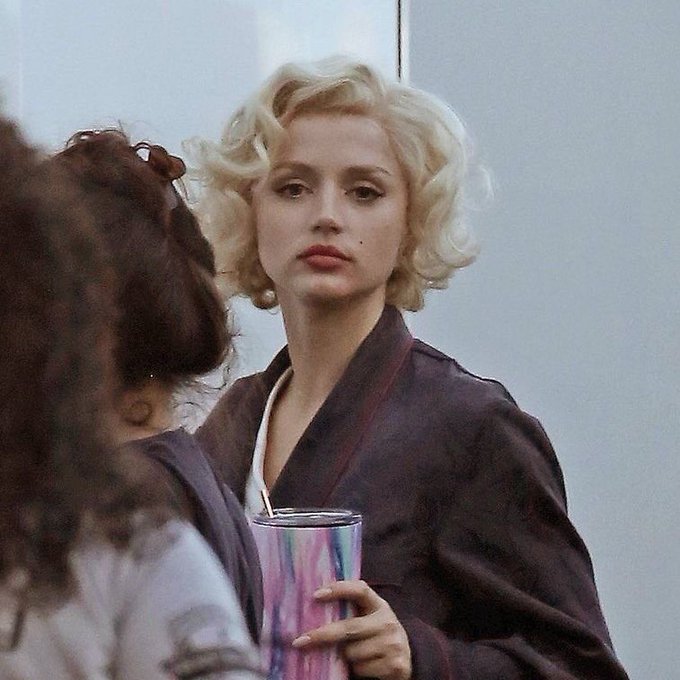 Another depressed mother dooms a fabulous child into living a miserable life. De Armas is studied and emotionally frazzled but at times, she distracted me by resembling Lady Gaga. Details and relationships are scat as it relies heavily on an icon who shrinks into childhood oblivion whenever something goes wrong in her life. The film allows the woman little joy and constant paranoia.
28-Sep-2022
---
Morbius (2022)
It's faithful to the psychology of its origins, someone brilliantly decided the actors should play characters instead of costumed heroes and its presentation feels like a team Burton aside. I would trade two investigators for a Krave The Hunter, a Blade or Felicia Hardy/Black Cat to up the flavor and sensuality. An MCU R-rated Batman opportunity best not lost.
13-Sep-2022
---
Thor: Love and Thunder (2022)
Natalie Portman's linebacker is not the gayest thing about the movie, a bodyless rock pining for another rock is. Are you kidding me? I want to see Thor's beautiful ass fucked by Zeus.
12-Sep-2022
---
Girlfriend Who Didn't Exist, The (2022)
Grandiose liars are given the opportunity to elaborate. Famous cis boys that call social contacts girlfriends, without intimacy, are unwell. Fake girl can do a pitch perfect girl's voice (behind a screen and a receiver up his asshole) except when he's becoming a real girl. Famous boy is living for everyone but himself. The doc doesn't clarify much.
23-Aug-2022
---
Fullmetal Alchemist The Revenge of Scar (2022)
I was enthralled with the animated version because the mythology was expansive, well explained and the leads were cute and courageous. An alchemy accident causes two brothers to drastically change and adapt to auto survival skills through a shady world. The Big Bads were vibrant, the fights creative. The live version lets us remember and appreciate the spectacle without superceding it.
21-Aug-2022
---
Lost City, The (2022
Everything stale is reyclable. The desperation to depict a bygone era is unflattering but the actors revive tired stereotypes with charisma and star watt. Sandra Bullock is reserved and ditzy, Channing is too old to model but the right age to fuck and Daniel Radcliffe sucks.
14-Aug-2022
---
Prey (2022)
When Predator removes his cloak and mask, its cool. He is a Jamaican space bear with gadgets. A historical portrait of Native American life and how futurism disrupts it. It was clever establishing the unthinkable. Director kept it sturdy and crawling. The heroine was crafted with moxy, determination and brawn. It can proudly stand aside the first.
08-Aug-2022
---
Doctor Strange In The Multiverse... (2022)
Making the audience cum doesn't make it good. As soon as the last drip is swallowed, it's forgotten. "I fucked whom?"
23-Jul-2022
---