Movies Posts Tagged as 'SciFi'
---
Rating key:
Welcome to Errattic! We encourage you to customize the type of information you see here by clicking the Preferences link on the top of this page.
Secret Society Of Second-Born Royals (2020)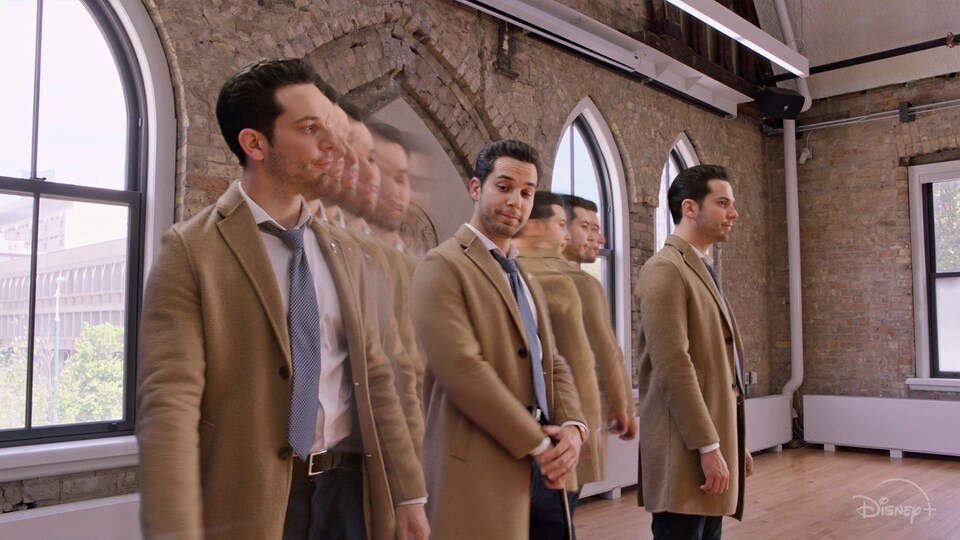 Teens born of royalty and irrelevance (they don't qualify for a crown) are redeemed with superpowers and covert missions to serve their nation. The powers are light, the kids are sweet, the action is wavy but the heart beats. A gay superhero mentor is a bonus.
21-Jan-2021
---
Hand Of Death (1962)
A scientist thinks he's developed a nerve gas that immobilizes instead of kill. With the support of his love establishment and business connections, he is granted money and freedom to keep his experimentation thriving. But weary scientists have accidents. The gas fumes turn him into an Unfantastical Thing. The coincidences are comical, the scares don't stir a tree but Paula Raymond is a fantabulous scream.
01-Jan-2021
---
We Can Be Heroes (2020)
It's a kid's film. There are kids in it. It looks like candy. It's stupid. You mean brilliant stupid? No I mean silly stupid.
29-Dec-2020
---
Space Station 76 (2014)
I watched expecting to find any reason to turn it off. It didn't feel like comedy but the players were so adamant on cultivating their characters that it gets downplayed as a natural part of life. They live in space, sometimes alone and sometimes with family. Some have seen earth, others have not.
Highlights of the future:
We still have to roll it, light it and smoke it ourselves
The robots seem like leftovers from the NINTENDO R.O.B. collection
The future has picked the 60s as their futuristic style
The tech must have been collected from PeeWee's Playhouse
It's clean
There is only one child in the colony and it plagues her with panic. Her mother wants to deny her joy. Her pets keep dying because mommy hamsters have a tendency to bite their babies' heads off. Is it because she feels they don't have the skills to survive? That's how mommy explained it. Liv Tyler is the newbie getting accustomed to living with strangers and doing her best not to let anyone down. Her boss (Patrick Wilson) is hyper, mentally unravelled and suicidal because he can't stop jerking off to the Grinch. That was funny. Matt Bomer is married to lonely child's mother. She loathes the newbie because she has gained her daughter's affection and she likes her man. Bomer does a "pretty" acceptable job of being man trash.
A story about space that has nothing to do with nerdy technical explanations. I liked that.
13-Dec-2020
---
Shorts (2009)
It mindfucks from the beginning. It's told out of sequence and it has something to do with a gay rock that grants the grabber wishes. Unfortunately, the wishes make you see the ridiculousness in them as they come to fruition. The effects are genuinely gross and creative, the kids exceed expectations, the film is hilarious and that guy from Two and Half Men is in it and he doesn't grate. I had so much fun.
04-Dec-2020
---
Sputnik (2020)
After completing a space mission, an inexplicable disturbance causes two cosmonauts to crash land back to earth. One is faceless and comatose and the other has a symbiotic alien attached to him. A female doctor about to lose her license is coerced into psychoanalyzing the subject who has no memory or idea that an alien host resides within him. Her job is to cause scientific history by safely separating them. The alien arises during deep sleep and survives the length of an hour outside the cosmonaut. The alien is fiercely freaky and a bloodthirsty asshole. The surprises don't queef, the actors command and the whole is a serious Venom. The Russians may serve their drinks cold but their hearts beat warm.
22-Nov-2020
---
Downsizing (2017)
A novel scientific resolution to save the environment revolutionizes the planet. The idea is to shrink people by offering the struggling worker a comfortable life and deem prisoners and hostiles of the government their servants. Matt Damon spoke Spanish eloquently, pulled deep emotion and cast a sad hero. Only 3% become small, the planet doesn't get better and life decisions have to be made. I think Kristin Wiig should main it for the sequel. She'd weave a funny awkward life into it. I wanted more of everything. I wanted to nerd out with corny effects and funny big people scenarios but the budget remained tight. The ending is about choices and priorities. We get to choose with them.
11-Nov-2020
---
Thing, The (2011)
The prequel follows Carpenter's roadmap to the letter. It doesn't interrupt and it doesn't reinvent. Its purpose is to continue. The difference it serves is a stunning CGI monster that places the film in the sci-fi horror fun club.
29-Oct-2020
---
Children Of The Damned (1964)
Only 6 of the damned children remain. They are diverse from different countries and brought together as gifted anomalies. The union creates a force amongst the children and the question of their humanity is evoked by anyone with a thought. The little buggers have a message. They kill because we kill. Man's interference with earth is not a save but a control. The kids exist to create balance. The adorable, horrible, little blonde wigs were missed but not needed. (I was curious to see how the minority children looked in them.) I'm sure they made the right decision. The mothers are ferociously hateful to them for making them live in an inescapable cold world. The fathers don't exist. The film expands and is its own thing but the explanation for the mythology bummed me out.
06-Oct-2020
---
Village Of The Damned (1960)
A small town mysteriously blacks out for several hours. Weeks later, the fertile and virginal become pregnant. The teens are horrified, the wives are wary and the husbands who were not fucking their wives become suicidal. The children are born healthier, smarter, with mind reading and control capabilities and a united unfeeling force. The film doesn't drag itself with science but it contemplates the dread of a parent who has borne an unknown conqueror into the world. The town shuns or avoids them, some try appeasement, others want them locked away and many want them destroyed. The little darlings are the new marshal in town and nobody messes with these unfeeling fuckers. George Sanders provides his "everything makes sense when I do it" persona and is the adoptive father of the children. He wants to understand them and mesh their purpose with earth civilization but his heart and scientific curiosity minimizes their threat. There were occurrences and reactions around the world where the children invaded, were massacred or imprisoned and mothers murdered for defying God that were spoken of but not filmed. Ready made sequels.
05-Oct-2020
---
Freaks (2020)
It takes you to a place a superhero blockbusters rarely do. It analyzes how a superpower awakening affects everyday chores, emotions and people for better or worst. You can get yourself some cash, gain a lot of respect, kill a few people, cause a ruckus and wonder how it integrates with a personal life. The villains are born from misunderstanding and rejection. The heroes are thrust forward for its mistakes. I wish they had been granted the effects that the story aspired to but the message zapped through.
01-Oct-2020
---
Midnight Special (2016)
A boy special enough to kill and protect. Michael Shannon, Joel Edgerton and Adam Driver are daddy courage serving ass whippings and child protection. Kirsten Dunst inhabits a mother's sacrifice without saying a word. Solid acting sustains the probability. Little boy holds back when he should and only releases to surprise us. The theory echoed and much of the discovery is amazing. There are things I don't biologically understand but the sci-fi thrills are enough to make you forget it. (The scenario I always dreamed of played out and it destroyed my functionality.)
20-Sep-2020
---
Alive (2020)
Pandemic anxiety coupled with protester violence makes for a scary zombie flick. There is no delineation because the action speaks for itself. The use of modern tech to create a different outcome is brilliant, the zombies are bone crushers and the direction is tireless. The ending from nowhere different prevents greatness because the last missed a master stroke.
14-Sep-2020
---
Beyond White Space (2018)
The inclination to watch was always interrupted by its gaming inspired poster. It looked like something you would play not watch. Obviously, it's description and my boredom tuned us in.
After decimating earth the next boost for humanity is to fuck up space. Away we go with pirates, thieves, anarchists, loveless, lawless and hopeless. Fun fact: I did not know space had crabs and no gays. The monsters are CGI identified on a two sided coin. The dialogue is full of those chemicals we don't want on our meat, the actors eating corn would have had the same effect and the director/editor stumbled by premeditating everything about to occur. The action sequences are as inspired as a preview before a game that never starts.
28-Aug-2020
---
Terminator: Dark Fate (2019)
Runny episode in the Terminator franchise. There is no verve in watching women do what they never do in real life. ("If I see another Karen dropkick another neighbor, I'll lose my shit.") It has all the ingredients of the best ones with none of its simmer, smarts or pot of humor. Young Arnold impressed but his Terminator mythology was destroyed. The cute brother should have played the Terminator. Sarah Connor is a show off. It talks, it fights, it conquers...story continued on Jane The Virgin.
21-Aug-2020
---