Movies Posts Tagged as 'Enthusiastic'
---
Rating key:
Welcome to Errattic! We encourage you to customize the type of information you see here by clicking the Preferences link on the top of this page.
Good Boys (2019)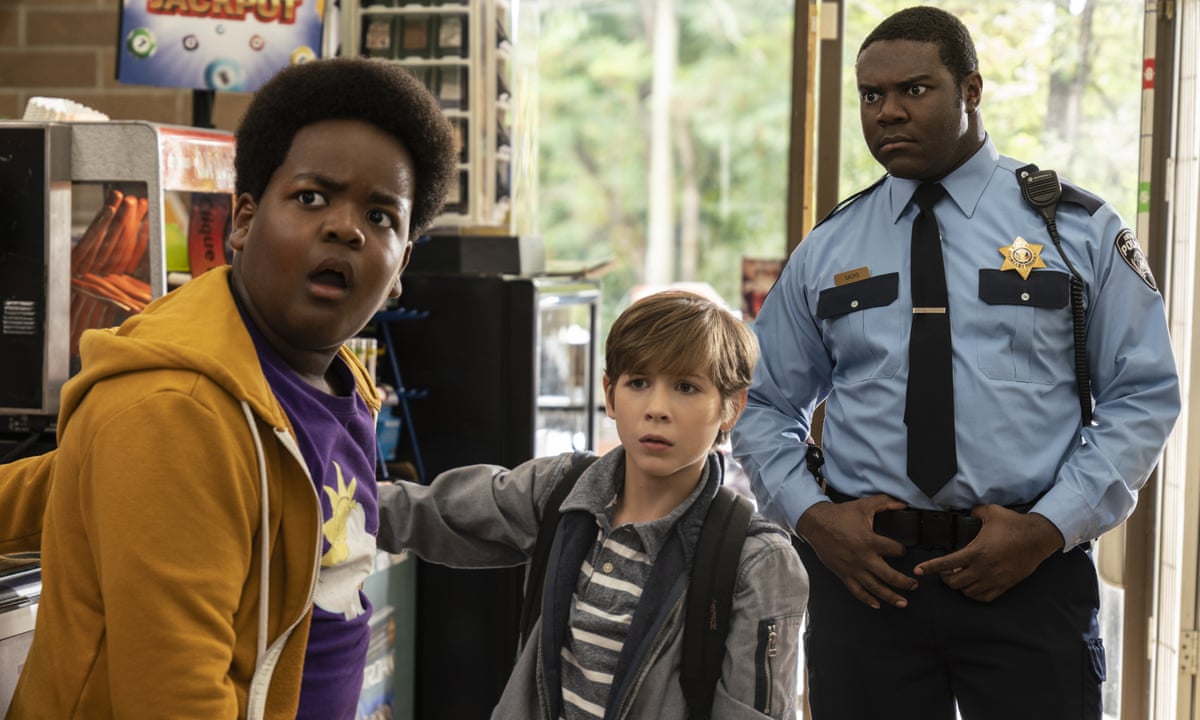 They don't know fancy they just emulate it. The trio has swag, is interracially charismatic and have the cojones of steel. They made me laugh, spin, adore and cheer them. Boys surviving through primal instinct. Take it or leave it that's what boys are.
04-Mar-2021
---
Rental, The (2020)
Renting a luxury home owned by white supremacists when there is a minority in the group. The cast met the challenge, relationships were established but the surprise was overdue. It doesn't make sense that it would choose this particular moment to explode. They simplified the monster to avoid an impact. Franco insanity make the colors more vibrant but the director's lack of mythology gave us no reason to care about it.
Next time, go nuts!
01-Mar-2021
---
Semi-Tough (1977)
A childhood trio of friends deepen their bond in adulthood. Two ridiculous chunks of meat and a canned tuna. Delicious. The dialogue smacks, cuts, is dry and intelligent. I've never laughed so hard at subtlety. Burt, Jill and Kris were on full star watt. They were beautiful, crazy, athletic, sexy, fucked up, funny and sweet.
28-Feb-2021
---
Swiss Family Robinson (1960)
Swiss family travel the high seas to claim new land and eco-trash it. Pirates attack their ship as they sleep, all the passengers jump to safety and nobody bothers to awaken them. Were they not liked? They were probably snooty. TG they left an animal farm, nails and enough ammo to kill an army. Shipwrecked. The Ewoks would have barked at the unrealism the family used to erect a tree palace but it's fun Disney magic. As they settle into tranquility the parents ponder the future of their three sons. The boys would inherit nothing without women to love lest they do the animals or worst, each other. A trans boy makes it onto the island and Cain and Abel are awakened to some sexual clarity. It's preposterously gorgeous, impossible, animalistic, adventurous, violent and joyous.
28-Feb-2021
---
United States Vs. Billie Holiday (2021)
Men of the United States vs. a gifted opinion. She may have been a vampire but all the men sucked her dry. We cancelled her and she died. Who's fault is that? Andra Day. Her hard work is on the floor. She never reached druggy nirvana because she kept her light on even as things got darker. Pitch perfect on voice and beauty. The real legend was nasty and obtrusive. More of that. Trevante Rhodes is a cum daddy. I can cum by the thought of him. Tone Bell came and realized the fantasy but Rhodes went and smashed it with inhuman muscular sex. Rob Morgan is the guy with the 18 1/2" just older. Yum. Lee Daniels does not fuss too much. He wants to tell a clean story. When he imagines a woman's sensuality through the eyes of a victimized child, it is golden but when he doesn't subjugate us with it, the passion is lost. It would have been diamond had he folded with consummation. He couldn't give in to that. (We can take it daddy.) He kept the politics low and gave the legend the last laugh. That's cool.
27-Feb-2021
---
Strongest Man In The World, The (1975)
Inventing the formula that adds super-human strength to a person. A Disney kabob of good nature, silliness, comedy, simplicity and pro efficiency run amok.
24-Feb-2021
---
Space Sweepers (2021)
The earth has become Mexico red. 5 percent of the privileged population safely inhabit space governing the remaining 95% that will die with earth. Space sweepers clear space from waste. It's a competition. The team who swipes it first wins and gets paid. I got absorbed in its universal travelogue. I wanted to see more of dying earth and plastic earth but understood the budget restrictions. They concentrated on delivering a humane story against a space adventure. The robot is a human-like child set to detonate and cause a nuclear disaster on earth. She is the new cargo the Victory ship undertakes. They are afraid of her as they are enamored. It's done with cheeky humor, a team that kicked ass and a heart that saps with the wind. It doesn't hit your face in a glob. It spreads out so you can gently dab. Every representation spoke their language and it sounded musical and educational. The little girl was adorable and the action was Tony The Tiger.
18-Feb-2021
---
Avengers, The (2012)
Arise the madness. Superhero magnificence.
16-Feb-2021
---
Pete's Dragon (1977)
As a child I was terrified that the corniness of the film would kill me so I never bothered to watch it. It's corny with dragon balls. Green dragon appears to a runaway slave in need of help. The mythology of why the dragon appears or who sent him is slight. The boy's buyers are backwoods insane with a penchant for punishing children with violence and physical labor. Little boy slave flees with his dragon to Karentown where he meets the liberated mom of his magical dreams in a town not easily convinced by his dirty face. Elliot the dragon is not as big as you'd expect, probably because a kid imagined him, he's green with fairy wings and a mohawk. I thought he was going to talk. He does not talk. He murmurs? He also acts like a bumbling dog and can become invisible. You can feel the smallness of the town and the film. It's quaint with great aspirations.
16-Feb-2021
---
Where The Boys Are (1984)
Cis men will get a hard-on during. 75%. Gay men will get a hard-on going. 55%. Women only see what they want to see. 100%. Romance knows no bounds. Hangover.
13-Feb-2021
---
Million Dollar Duck (1971)
Dean Jones may have looked tired but he was worth rescuing. Sandy Duncan hinted at intelligent comedic capabilities. A cute kid, a Disney radiated duck and a scrupulous cast kept the ridiculous from permeating. The duck shat gold. Sweet, funny and imaginary nonsense. Grandma will love it!
08-Feb-2021
---
Bedknobs And Broomsticks (1971)
At the age of nine my gay aunt took me to see this film. It was my first time in an American Movie Theater. Of course mother took me to the theater but it had to be in Spanish and include softcore porn, party music and/or sadistic violence. I saw that shit everyday. I wanted magic.
A witch that needs one last spell to obliterate the Nazis. Awesome education for kids. Show them who the enemy is. Angela Lansbury weaved spells and lulled me soundly to sleep. Charming no-nonsense woman. The spells were clever, the effects maintained the innocence of the time and the magic was reestablished. The writers concocted fairytales from the jumble in kids' heads and made sense of them. The music, the production, the fun and great sportsmanship kept the gift alive. Thank you, Auntie.
08-Feb-2021
---
Finding Ohana (2021) 
I never tire of looking at Hawaiian vistas and cultural beauty. Magic is a belief that you follow if you seek adventure over truth. The story may be chewing gum but the kids are hilarious. The caper, that song, the energy and those people, keep you watching.
03-Feb-2021
---
Star Wars: The Phantom Menace (1999)
I went retro and revisited some films that weren't to my liking. If it weren't for Lucas magic this film would be one of the worst. The child. Poor thing. No training, no soul. I would have skipped to the Superboy years one second after the awesome pod race. Liam Neeson didn't seem taken by the force. The words meant nothing to him. It was a job. MacGregor's head moved stiffly and he looked like he cracked up before and after many line readings. Jar Jar Binks was created by party people with no exceeding limits. I watched him drunk and still found him annoying. Natalie Portman must have looked blankly at countless fake CGI things because she applied it to humans as well. The voice she inflected was cockamamie and infectious. Yoda isn't as cute as The Child. At all. Blathering old idiot. Robes don't flow in saber fights and future love relations are not impactful if one babysat the other. The director worked beyond the force. The fans publicly cheered while quietly sighing. Darth Maul was a pocket. It makes a good game but not a good film.
02-Feb-2021
---
Our Mother's House (1967)
An abandoned mother of 7 dies leaving her kids to fend for themselves. She wills them her home, a little money, some deceit and a crazy long lost daddy. Daddy appears after many years of who cares to stir their hearts and a lot of trouble. The children rule and punish like the bible teaches them. They enshrine their mother, inhabit her spirit and pretend she has answers for them. These are some really fucked up people. It felt nostalgic visiting them but the suffering was hell.
31-Jan-2021
---