Gay+
---
Welcome to Errattic! We encourage you to customize the type of information you see here by clicking the Preferences link on the top of this page.
Odell Beckham Jr. not bothered by people speculating he is gay
GQ: There was a period of time when a lot of gossip sites — specifically black gossip sites — would constantly say that you were closeted. They'd call you "excited" in a hot-tub photo with your teammates or simply just say you're gay. How'd that make you feel?

Beckham: I've never had an opportunity to talk about this. Honestly wasn't offended. I've never once had no problem with anybody who has their own personal life that they live. I have friends who are gay. It was almost more funny to me. I almost messed with them even more. It's like when someone gives me an ultimatum, I'm usually always going to go to the opposite way of what you want me to go. So when they would say that, I would almost mess with them even more. I have no problem with anyone's sexual orientation.
---
PATTI LUPONE TELLS SEN. LINDSEY GRAHAM TO 'BITE THE BULLET AND COME OUT' AS GAY
Tony winner Patti LuPone attacked Republican Senator Lindsey Graham for supporting Donald Trump after comments the president directed at four freshman Democrats were criticized as racist.

Lindsey Graham you are a disgrace. On a personal note, why don't you just bite the bullet and come out. You might just come to your senses.

In a tweet on Thursday afternoon the Evita star called Graham a "disgrace." She then alluded to Graham being in the closet

"On a personal note, why don't you just bite the bullet and come out. You might just come to your senses."
---
Wil Wheaton: As a child, none of the adults in my life listened
Wil Wheaton got candid about what life was like as growing up as a child actor on Friday.

Wheaton, 46, posted a photo of a vintage spread from a late-1980s teen magazine, in which he shared a series of fun facts with fans. However, the caption alongside the picture revealed the hurt he was experiencing at that point in his life.

"This weird kid was so self-conscious about these things, didn't want to do them, felt awkward and embarrassed by the attention and did it anyway because none of the adults in his life ever listened to him," the "Star Trek: Next Generation" actor wrote.
---
Listen: Carol Burnett on Her 'Unbelievable' Emmy Nod, 'Ridiculous' Network Notes 
Welcome to "Remote Controlled," a podcast from Variety featuring the best and brightest in television, both in front of and behind the camera.

In this week's episode, Variety's executive editor of TV, Debra Birnbaum, talks with comedy legend Carol Burnett, who scored her 23rd Emmy nomination for "The Carol Burnett Show 50th Anniversary Special."

Even with six Emmy Awards under her belt, Burnett is still immensely grateful at the recognition by the TV Academy, as well as audiences. "To have this happen now, it's kind of unbelievable," Burnett says. "I was happily surprised."

The program, which is in contention for variety special, celebrated the 50th anniversary of "The Carol Burnett Show," the variety series which ran from 1967 to 1978, and won 25 Emmys over the course of its run.
Hilarity and bear hugs
20-Jul-2019
Carol Burnett
20-Jul-2019
---
NBA star Dwight Howard denies gay rumor
US professional basketball player Dwight Howard denied rumors he's gay.

The proclamation comes about after a man named Masin Elije claimed the two had a sexual relationship. Eljie also alleged Dwight offered him 'hush money' when things ended.

'I'm not gay,' Howard told Kristine Leahy from FS1's Fair Game. 'There's people who have different problems in life and they have to hide. They have to put on the mask every day, and it's like, I don't wanna wear no mask, I just wanna be.'
---
Cameron Boyce's death shines a light on fatal stigma
The death of Cameron Boyce, the talented Disney actor who according to his family died in his sleep following a seizure at the age of 20, resonates deeply with the experiences of so many other families who have lost their loved ones to Sudden Unexpected Death in Epilepsy (SUDEP). Boyce's family has said his fatal seizure was the result of epilepsy, and while Boyce's final cause of death has yet to be determined, his tragic loss is a reminder that every year, about 1 in 1,000 people with epilepsy suddenly die. Among those whose seizures are not controlled by medicine, the rate rockets to a stunning 1 in 150.
---
Valerie Harper's family launches GoFundMe for her cancer treatment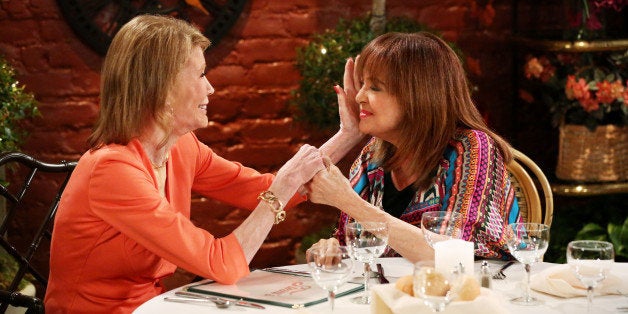 Valerie Harper's family is seeking financial help for her treatment as she continues to battle cancer.

Harper, who shot to stardom in the early 1970s as Rhoda Morgenstern on "The Mary Tyler Moore Show" and later starred as that character in a spinoff, was first diagnosed with lung cancer in 2009.

In 2013, she was given three months to live after she was diagnosed with leptomeningeal carcinomatosis, a condition that occurs when cancer cells spread into the fluid-filled membrane surrounding the brain, known as the meninges.
---
Katherine Schwarzenegger goes shopping after Chris Pratt shirt fiasco
Just a few days after her husband Chris Pratt made headlines in a particularly controversial flag shirt, Katherine Schwarzenegger was spotted leaving the Goop store at LA's Brentwood Country Mart with a giant shopping bag in hand.

"Only people I see with that flag are alt-right racists," one Twitter user said, while another wrote, "Unfollowed already … hope those bigots pay you a good pay check."
---
R. Kelly indicted by feds, arrested; read the indictment here 
Singer R. Kelly faces nine counts of enticing a minor, three counts of child pornography and one count of obstruction of justice in a federal indictment unsealed Friday in Chicago. Other criminal charges were unsealed in New York.

Derrel McDavid and Milton Brown, former members of Kelly's entourage, also were named as defendants in the Chicago case.

The conspiracy count mentions five minors, saying Kelly "engaged in sexual contact and sexual acts" when they were under 18.

It also says four videos "depict Kelly engaged in sexual contact and sexual acts" with a girl under 18.
R. Kelly ordered held without bond on sweeping new federal charges
---
MILEY CYRUS WON'T HAVE CHILDREN BECAUSE 'THE EARTH IS ANGRY'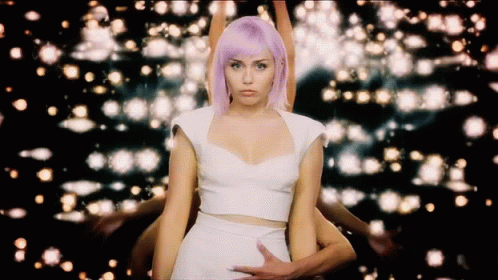 The "Mother's Daughter" singer said the planet has been depleted and that she will not have children "until I feel like my kid would live on an earth with fish in the water".

"We've been doing the same thing to the earth that we do to women. We just take and take and expect it to keep producing. And it's exhausted. It can't produce," the 26-year-old said. "We're getting handed a piece-of-shit planet, and I refuse to hand that down to my child.
---
Denny's Manager Tried to Kick Out Black Women for Complaining About Racial Slurs 
Three black Michigan women who were harassed at a Denny's by four white bikers have alleged that the manager at the diner tried to make them leave when they complained about the bikers' use of racial slurs, the Lansing State Journal reported Thursday. According to the newspaper, the manager, who later called law enforcement on the women when they wouldn't leave, defended the bikers' use of slurs as protected free speech.

The incident occurred back in October but received little attention at the time. The women, Sasha Collins, 27, Jennifer McEwen, 25, and LaMaya McGuire, 22, say they had arrived at the Denny's in Delta Township around 4 a.m. after a night out celebrating Collins' birthday. The women say they had not been drinking and that they were quietly waiting on their food when the four bikers arrived.

According to the Journal, which noted that security footage backed up much of the women's account, the harassment began when one man in a Blue Angels motorcycle club jacket began loudly using racial slurs to talk about the women. He told a waitress to "serve them [racial slur] some T-bones." The waitress ignored the slur.
Jameela Jamil's Comments On Racial Trauma Show That Bullying Can Have A Serious Impact
---
k.d. lang Says Coming Out Denied Her a Chance to Remain Mysterious
Singer k.d. lang stunned the world coming out to The Advocate in 1992. But she says now the experience ultimately proved 'exhausting' and stripped the singer of some public mystery.

"I grew up with the adage that there is a wealth of purpose in being mysterious," lang said in a new interview with The Guardian. "And I feel like I haven't had the chance to be mysterious. My sexuality, and everything, was so much out in the open, and has been for many years. I feel exhausted by being exposed."
---
Hate crime? NYPD investigates vandalized Megan Rapinoe posters
The New York Police Department (NYPD) assigned its hate crimes task force to investigate vandalized posters of Megan Rapinoe found in a Manhattan subway station.

Misogynistic and homophobic graffiti covered the posters of the US soccer star.

According to USA Today, people found and reported the vandalized posters on Monday (8 July). Only a day before, Rapinoe, as co-captain, helped lead the US Women's National Soccer Team (USWNT) to their fourth World Cup title.

The posters featured Rapinoe in her kit and read: 'Dream with us.'

NYPD detective Hubert Reyes said authorities quickly worked to clean and replace the ruined posters at the Bryant Park station.

Reyes added the NYPD hate crimes task force is currently investigating one suspect.
---
Proponents of the #MeToo movement can't have it both ways
When a 2017 report surfaced about a statement Vice President Mike Pence made about choosing not to dine alone with women who aren't his wife, Karen, the progressive left scorned him for it.

See how 2 Germans are disrupting the hearing aid industry with tiny device
The left said this rule Pence abides by creates a disadvantage for women, especially in politics, and they were baffled by it.

The left accused him of assigning "ulterior motives to women," who they said just wanted to be heard.

The left then conjured hypothetical scenarios in op-eds in which the roles were reversed, and women were the ones in positions of power refusing to dine with men who aren't their husbands – all to lambast his "moral rigidity."

But is Pence's decision to not dine with a woman who isn't his wife really that bad, considering all the complexities men and women face in their interpersonal affairs today, and not just regarding work but dating in general?
---
This Closeted Pro Soccer Player Is About to Come Out as Gay 
THE ANONYMOUS SOCCER PRO IS NOT READY TO COME OUT PUBLICLY, BUT HE'S COMING OUT SOON!

An anonymous Twitter user professing to be a gay English Football League player announced he's almost ready to come out publicly. First, he plans to finish coming out to his friends and family.
Fuller House star Juan Pablo Di Pace comes out as gay
---