TV Posts Tagged as 'Brutal'
---
Rating key:
Welcome to Errattic! We encourage you to customize the type of information you see here by clicking the Preferences link on the top of this page.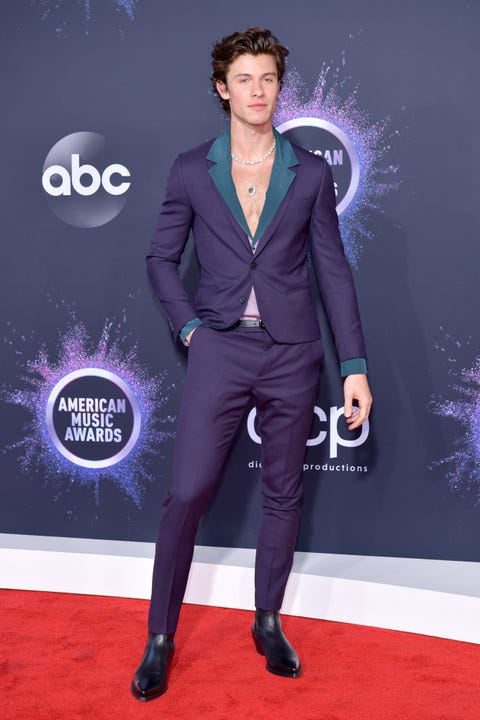 I have no words...
25-Nov-2019
---
Velvet Buzzsaw (2019)
An expose of the art world with a horror addendum. It spends too much time characterizing a patronizing society and very little imagination bringing the art and kills to life. Jake wraps his character in queer banality and sexual confusion like the problematic characters of yore (Jodie Dallas from Soap and Steven Carrington from Dynasty.) I'm starting to believe he actually may be straight.
20-Nov-2019
---
Little Mermaid Live, The (2019)
The detail I most remember from "The Little Mermaid," was how her hair moved. If you can't establish an artistic craft to convey that, the art is lost. She flew when she needed to swim.
My treasure list:
I haven't seen so much visible invisible wire since "I Love Lucy." Decorating them might have helped
The octaves were lower than the crowd cheer. Amplification was a problem
A hologram of the improbable fish might have sufficed instead of plastic muppets
Graham Philips proved a singing alpha as Auli'i Cravalho expressed hard work
John Stamos' cook was destined to fail even if he had done it in a thong
Shaggy was feeling the beat but something spooked him and he started whispering
You shouldn't stumble. Even a shark shows grace underwater
Having the cartoon enact emotions whilst the live mostly sang is lazy
The deed was cast. The commercial for a beloved classic was born because they knew that after this, we'd flee to the original material. Magic!
08-Nov-2019
---
It has a problem growing up.
08-Nov-2019
Why is Patricia Heaton acting like she switched bodies with her teen granddaughter?
27-Sep-2019
---
Married At First Sight (2014-)
S7E6. Naivete about the experiment is no longer viable because the mice have been coached by previous seasons. It's the show's sanity at test because the mice are the new experts that will mold the show through its entirety. As each season passes and we tire of them, the couples will most likely end up swapping with each other (see season 5, alpha Ashley Petty deserved alpha Cody Knapek and Anthony deserved for Danielle to put him on a diet.) The premise will continue to work because God's plan brought them together. The queens giving men sex, before and after catastrophe struck, was downright professional.
23-Oct-2019
Uh Oh. S6. Shawniece and Jephte made adorability joyous. May they enjoy an 88.
20-Oct-2019
S5E7. Fuck the experts, listen to the dogs!
05-Oct-2019
Experts encouraging couples to overlook red flags in a marriage because pretense defeats how a person feels.
21-Sep-2019
---
Living With Yourself (2019-)
The premise is so dastardly that I can't laugh. The project seems like an excuse for Rudd to squish profusely before his star juice dries up.
22-Oct-2019
---
90 Day Fiance: The Other Way, Tell All (2019)
The silences were as creepy as the perjury. The individuals allowed the worst to happen to them because they misconstrued social media's message of full acceptance. When danger is involved, you allow mental clarity to check in not ask it to make you blind. It was an unintentional Halloween special that intrigued and horrified with no special thought. We yelled at the screen but they didn't listen. Everyone knows that Cinderella marrying Shrek is bad.
21-Oct-2019
---
Influence, The (2019)
Mother issues. Granny is scary, child is scarier and even though the threads are incomplete, the kills poke.
21-Oct-2019
---
S1E3 found daughters giving handjobs, alphas verifying status on staircases and daddies snapping their tongues. I am no longer floating, my feet are firmly planted.
18-Oct-2019
Exposing how the family dynamic exploit each other for success. The sticks have returned:
Brian Cox - daddy doesn't need a stick
Nicholas Braun (Greg) - he'll carry anyone's stick
Alan Ruck (Connor Roy) - he licks them
Kieran Culkin (Roman Roy) - he shoves them up his nose
J Smith-Cameron - she's not carrying anyone's stick
Jeremy Strong (Kendall Roy) - alpha in the making swings his own.
18-Oct-2019
---
Superstore (2015-)
It's ok. The next two had me eye rolling.
16-Oct-2019
Uh oh. The third episode on racism, made me laugh.
30-Sep-2019
Even though Ferrera and Feldman are super cute, the characters are super cocky with no discerning bulge to back them up. It integrates social media topics to appear cool but its view doesn't distinguish it.
29-Sep-2019
---
I'm Just Fucking With You (2019)
Testing our tolerance of obnoxious or "Joker 2."
16-Oct-2019
---
I wanted to like it but it's too lenient and cute. I wish them luck.
25-Sep-2019
---
Below Deck: Mediterranean (2016-)
Captain Sandy finally twirled her balls and her skirt.
25-Sep-2019
The Flintstones put aside shenanigans to celebrate hard work but only the certified kind. Gifted is out, snobbery is forever.
20-Jul-2019
Wet snouts all season.
12-Sep-2018
I guess its okay to present a woman with an unknown penis if it has vodka in it.
18-Jul-2018
The client reference sheet for food exemplifies how the rich can add waste to the environment.
13-Jun-2018
Rules and liability specifications are locked, there's room for us to guess which crew member will fuck up the hardest and the first clients were "Plantation Rich" (they think having money means they pay for enslavement.)
16-May-2018
Highlights include a lady captain and a lamentable pup, love-thrashed by a pocket siren that exhumes growls and sniffs from the male crew. Hannah quips her way through most of it but then succumbs to the lunacy that all are indulging in. Kate, your turn.
16-Aug-2017
It's everything the initial is yet augmented in the unbalanced crew department. The commander seems perplexed by his spiky helpmates and we shall be banqueted until our brains too become unhinged. It's a preferable fix to the housewives and it fulfills AHS: Asylum munchies. The hottest is the most baked.
30-Jun-2016
---
Emmy Awards (2019)
I tuned in as radio while I prepared dinner. I missed the first hour because there was important wine to drink but I tuned at the beginning of the second. Almost everything I hated won. Hollywood creates realistic art but has trouble appearing realistic. Billy added flair and Halsey held my attention, everything else was soap. We need to be convinced that human representation isn't a part-time job. Being politically correct has made everyone boring. The host wasn't the problem.
22-Sep-2019
---
90 Day Fiance: What Now? (2017-)
Where punishment is served with impunity.
11-Sep-2019
---