TV Posts Tagged as 'Gay'
---
Rating key:
Welcome to Errattic! We encourage you to customize the type of information you see here by clicking the Preferences link on the top of this page.
Bachelor In Paradise (2014 - )
What have I done? The producers made daddy Palmer look like one of the weird kids from The Polar Express. His eyes didn't move, they dialed down the light, the sparkle and he started looking through people, not at them. My apologies, sir.
12-Nov-2023
Oh no! I think the show is on realtime. The new girl said Brayden looked like Johnny Depp, nobody threw anything in the ocean and worst of all, they restricted daddy Palmer's cornea movements! No more eye fucking. They cut away just as soon as tears started to stream down his face.
04-Nov-2023
Mr. Palmer is a faithful husband. He only eyefucks men. It was fun to see Wells eat his burrito, though. Somebody looked like they were going to join a supremacist group after getting dumped. Brayden is a pirate that has all the women aflutter. Can all the girls fuck him and dump him so I can stop obsessing about him? Were asses covered up because they pooped themselves or because we might get excited? Yo, you can't be the fairer sex if you believe everything a man says. Kat's birthday cake looked nasty. Why are these people allowed to throw anything into the ocean? Doesn't she know that Flipper can get diabetes?
28-Oct-2023
Woohoo! The Palmer eye-fucked the newbie in an episode where not much happened. If you're demanding honesty from a man, don't do it like Kat. She hates the truth.
23-Oct-2023
Brayden's beauty suffers intense consequences because he can't deliver. Sean looks like a dream prince that Dreamworks dreamed up. There is no rational reason why Will should act sensitive when being dumped. Aaron needs to butt fuck his girl so she can stay regular and alive. She is a walking testament of why travel sucks. Wells is a cute package that the contestants keep unwrapping. He was icked by the baby incident and masterclassed he wasn't. He gleamed for Dreamworks but was bored with pretty head yet bounced back for latino flair. The theme is past promises made to people they weren't attracted to and the people who can't accept it. Jesse Palmer hasn't eye-fucked anyone and that's worrisome. They're so good. Men only! The thighs are wide, the legs are nice, the men have bite, are succulent and falling apart for trying to make someone else happy. Is this how toxic masculinity is created?
18-Oct-2023
---
Gen V (2023)
The finale entered the Buffyverse and maintained its excellence. The massacre was surprisingly joyful. Creativity was active. The newbies accomplished. We like them, even the evil ones.
03-Nov-2023
I felt yesteryear's essence. When access is limited, you shoot for the heart. Creating superheroes with limitations makes them more susceptible to bleeding. Hurt is the crux of the Superworld because it is in every other world.The series mind-blows and sets the future of comicbook heroes by having heart, progressive CGI and identifiable respect.
22-Oct-2023
---
Jake Wheeler is becoming quite a twink daddy. Devon Evans is aging in reverse. He looks like a kid. Lexy is gutsy without a personal life to lift her up. Jennifer T. and Jennifer C. need to battle for best bitch titles. The writers toned down Jennifer's character and shenanigans and she beams because of it. Devon Sawa has the best character, up to-date. I kept seeing Sawa's name on the credits but couldn't match him to his character, until now. Wow. You mean he was the hot method actor who plays the President? He is as precise in his acting as the puppeteers were on Chucky. The lip sync is perfect, different movements are being explored and the bastard is as funny and wicked as ever. The focus of this season is The White House and aging. Love it!
03-Dec-2021
---
Fall Of House Of Usher, The (2023)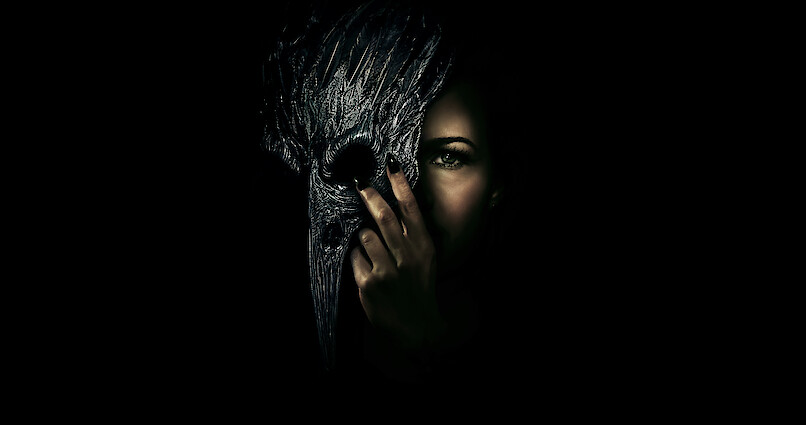 I understood the excuses but I didn't get the obscurity. The finale was a realization of how much of a merry-go-round the production put us through. The Final Destination kills should have ascended from that. When you add magic to horror it teeters on fanto realism. It made my head overload...with questions. Where was Lenore when daddy redecorated her mother's room? She asks to see her mom 5 days later? I believe one of the Dupin's got taller? Bless you, Sir Hamill. Once his character clicks we look forward to seeing him again. The mumbo jumbo accommodated what was easiest for the storytellers. The merry go round speeds up, there are few surprises but the cast and dialogue are superb. What fabulous creature is Gugino's character supposed to be? Is Pinhead her boss? I hope it's the girl one.
21-Oct-2023
SE5. There are so many crisp performances to marvel at. The story captivates but the horror aspect diminishes it. Whenever he gets a vision, we realize how the next victim will die. Stretching the story doesn't mean much if it once ended up in the trash because it contained too much information. The flashbacks are served nilly willy. The saboteur has no meaning but I love her. Poe's themes are observed but not acknowledged. When a creator succumbs to the title of the story he is manipulating things to fit not click.
20-Oct-2023
S1E2. Succession musical score adaptation is too blatant and soon to describe rich family hierarchy. The actors play it well but the characters are as interchangeable as their sexual proclivities. The scares are great ideas that are poorly executed. The mother's beginning is a testament of that. It should be scary but it's not, it didn't grip or create empathy. Flanagan name drops everything but the art he's pilfering. The story does not flatter Gugino and her character is beyond mysterious. I heard Hamill do a Joker laugh and I was amused. Flanagan still hasn't figured out how to shoot in the dark. The admirable parts are the ones created by accident.
19-Oct-2023
---
As soon as I confused the boyfriend with the main character, I booked. Dude, I thought his marks were fake. Wow, he looked better in the past. Boo, I just insulted a person. They were both lovelies. I was watching on a different wavelength. I didn't want to have to rethink my imaginary flashbacks. The lady in charge of investigation hinted that it was schlock anyway.
31-May-2023
---
AHS: NYC (2022)
It stayed true to tradition and didn't end with a bang because they yucked it up with mumbo jumbo. Ryan and Co. are gone, lets' show them what we can do. Everything except reigning it in. Add a little magic over here, irony over there and a preach or two around the corner. Charlie Carver's observations as a writer allowed him to present real gay dilemmas. That's a great contribution. The ladies brought depth, strength and full watt. The Brian De Palma glow, was class. Art shouldn't have to explain itself, though. It just is.
04-Dec-2022
Ryan & Co. serve enough gay meat to feed a Texas Chainsaw Massacre. The stories intertwine nicely. Gay is not what it's cracked up to be. We live life waiting for our perversions to be rewarded. It never happens. I have to disagree with the politically correct's hate towards cops. In my day there were good cops and bad cops, like Jedis. A lot of the time, the good cop was gay. I am thankful for that. You almost want to look away every time that smart begins a story because a shitty end awaits it. Russell Tovey peaks our interest with egg-shaped ears, ass encapsulation and making it overwhelmingly and illegitimately hard to listen to a foreign accent without cumming. Zachary Quinto is wolfy and orgasmic. Charlie Carver epitomizes an innocent victim. Joe Mantello is the kind of daddy you want to breathe a moment of life into. Isaac Cole Powell is a body you can only dream about. I know they are going to fuck it up but I'm going to relax and enjoy the ride.
25-Oct-2022
---
Below Deck: Mediterranean (2016-) 
When will men learn that women don't want to have kids with bald heads and hairy backs? It's off-putting, especially if they turn out to be girls. The only way to prove a gay steward a liar is to film it. Shouldn't the pronunciation of Mzi be Mitzy instead of Zee? The captain only popped out at opportune moments. Example: "the gay guy is going to call that nosey girl a bitch. Listen, wait, then pop out." I want to see the chef's eyes turn black when he's banging a chick. He has "You" type relationships with the boat, crew and that chief stew casserole.
17-Oct-2022
Deck Jason was belittled for confusing" being himself" with "honesty."
21-Sep-2022
The crew dressed like Guy Fieri and I didn't get it. Why the big boobs? A strange dick in a gay's mouth fixes his teeth but makes his job performance wonky. If a gay boy unzips in a woman's face it's not sexual harassment. If a strait man compliments a gay boy's ass it's an honor. Ex-new boyfriend of chief stew is worried that ex-new girlfriend is thinking of the chef's dick every time she sees him. He needs to helicopter in and remind her what a tasty dick looks like. The captain keeps seeing the same dirty spot after a few sips and not. Natalya snitched on her boss (not-twin) and stew Whoopsy. The captain called them pigs and Whoopsy exclaimed that Natalya had opened the fish market. What the hell is that? Is that a new gender?
12-Sep-2022
Lesbians in charge still can't incorporate a hot male crew member. Trust me, the sex jokes would be less offensive. Captain Sandy does not hit things when she has a few sips. A gay steward gets a tooth infection when there is no constant dick in his mouth. I can't tell those brunette stewards apart. If I were Captain Sandy I'd make one of them cut their hair.
15-Aug-2022
---
DAHMER: MONSTER (2022)
Cinematic art ceases during wind down when Ryan's team inserts modern politics into the victims' families' mouths. Little sympathy is garnered due to the hypocrisy that they expect the police to protect them but be hands off if they themselves commit a crime. You can't have it both ways. The sandwich inspired its most chilling scene. The addition of another gay monster killer paralleling the present one is terrifyingly well done. Evan Peters never lets go of his disguise, Richard Jenkins slaughtered, unrecognizable Molly Ringwald had moments, the actor who played Jesse Jackson was eerie good and Niecy Nash's character stayed too long but she remained great. In the end, everyone exploited a man who felt alive in killing because he was invisible through life. It's a disservice to the victims if we don't learn to protect ourselves from it instead of denying it. Dahmer had the last laugh. He is ever more present and his surroundings are all but invisible.
27-Sep-2022
S1E4. Evan Peters takes us inside a gay serial killer's monster bubble and he gives the impression that his art will be popping iteration balloons for years to come. Niecy Nash is that bossy bitch neighbor that's always in people's business that no one wants to hear but gets politically redeemed by being the right amount of bossy. Nash holds the note a second too long but her character sings. Richard Jenkins used craft in telling the story of a parent that feels pain for raising a monster. Michael Learned reminded me of mama Walton but later, vanquished it. She embodies the bitter old woman that supports you to be whomever you want as long as its made up at church. Did she inspire his racist thoughts? The show obsesses over bloody squishy things instead of sexy, kinky things. I hope it switches. Man's true nature is exposed during sex. At that time, the community agreed that he was scary as fuck because we would have fucked him...and died. Only a victim can describe a monster and only a monster can describe his family. The series proclaims that mothers should not have children if they are mentally suffering, a weird child best ignored is not a happy child, a grown father dissecting animals with his gay kid encourages human devastation, daddy keeps encouraging human devastation because he can't beat his wife and cops get punished for being sensitive to gays. Evan's thought process is to lay blame on the parents and make himself accountable for the joy that chaos brought him and because only fucked up parents can create such a fucked up kid.
23-Sep-2022
---
Sandman, The (2022-)
9-10. The showdown was anti-climactic because the Sandman's only defense is throwing sand in people's faces.
18-Aug-2022
S1E8. Raising Dion marks a return with a silly superhero suit, man nips and an unengaging sister. Lucienne hits dictation hard because she does not believe a word she says. Dream is making me laugh with how serious he is but the show is not. Corinthian grows wearisome and the raven and pumpkin feel out of place. Gault flickered economically. Good for her!
17-Aug-2022
Episodes 1-4 were a gliding introduction on skates but 5-7 cracked the ice. There is nothing in Patton Oswalt's voice that I would confuse for a mythological bird. The actors are best prior to the sixth episode with 5 being unbearable, 6 boring and 7 incapable of easing the many sexes and cultures gracefully. When the beautifully pale Morpheus with the tiniest lips and waist returns from episode hiatus, the interest is renewed. All else is Dr. Who/DC Christmas Special.
16-Aug-2022
---
Love, Victor (2020-)
Finale. Giving a gay teen an award for coming out is not bravery, it's sabotage. Gay = pay. Victor should have been acknowledged and supported but never paid. We are gay because of our sexuality, it does't bode well to expect something for it. The show provided a point of view throughout, supplied the screen with cuteness, squishiness and hometown charm. Daddy Salazar obsessed the whole season about his daughter having sex for no sustainable reason. He didn't give two twats about Victor fucking all the boys in town but his daughter was unattainable? He needed to sit both of them down to have a sex talk. If he weren't such a squishy motherfucker I would have erased him. Felix made his Styles prettier. Lake is also part of the squish department. She muses life wittily while squishing. Isabel hit all the right notes. Pilar found her voice. Mason got prettier. Mia is growing. Rahim was hot and bubbly. Hotter when he was pretending to be straight. Nick has hair and abs. Yeah, you gonna fuck him! Benji is that beautifully delicate thing that is unattainable because his mental health breaks. Victor is stud boy in charge. It wraps with a bow that I saved.
19-Jun-2022
Papito got in touch with his inner slut. Thatta boy!
17-Jun-2022
S2E8. Mama wrecked. Humans named Raheim are the #1 cause of gay break-ups in the entire world. Did daddy give daughter a present? I don't remember. Might be why she's a slut. Felix needs to gain some Styles likability, Lake needs to liberate herself from pettiness, daddy needs to fuck a trans, mama needs to fuck a giant and Benji needs a sugar daddy. Mia is the noticeable surprise that can evolve into something. "Shake yourself off before every scene, watch how Kerry does it and you'll do great."
15-Jun-2021
S2E6. Felix' story was heartbreaking. (Nosey white people.) There is nothing more disagreeable than watching a privileged woman bear an interracial child.
13-Jun-2021
Do youngsters really obsess over sex before having it? I guess you do if you don't have any cousins guiding you through puberty. I slept with people before I greeted them so this is cloudy for me. Boys who wait for sex are imperfect. These darling boys look like they can teach sex. Lake is a quirky favorite whose matched with Felix and his sad mentally unstable life. I hope it strikes. Andrew settled into a personality to become a cool friend and woo the delightful Mia. Daddy needs a breakdown. Mama needs to break loose. I did not know that coloring your hair is gay, gay.
13-Jun-2021
S2E3. Snuggle daddy does like Oprah taught him and bought his sons' love with favorite things.
12-Jun-2021
S2E2. I know something Victor doesn't. It doesn't matter if you come out. It's a selfish act that's been ingrained in us like the opposite of conversion therapy. Nobody cares. You tell people you feel safe with and let the strangers guess. A mother's homophobia cannot be fixed. She can tell you she loves you, she can accept you and your husband but in her heart, she will never see it as true. Life is not a fairytale but a burden. We can't force mama into PFLAG "therapy" just because we don't want to hear her opinion. I don't like Victor's swag. The audacity of giving his mother an ultimatum was privileged. There is no believable romantic couple. Mia needs to avenge Victor by stealing his next boyfriend. For gay realism, Victor needs to date 10 boys per season, in between the molestations and rapes. Daddy has such a nice face.
12-Jun-2021
E6-10. Performer TV IQ is high enough to rise above the suds, convey the right emotions, make us addicted and not drown from the weight of the soap.
18-Jun-2020
S1E5. It observes and overprotects its subject. It theorizes that problems only graze and that all people are inherently capable of understanding. Fables only grant the curious teen, added hurt on their venture. I'd rather tell it, solve it and not wait for the miracle to happen.
17-Jun-2020
---
It's uncomfortable watching gay boys creeping on girls. A woman has no safety zones. We end up feeling sorry for her and hating him. My generation was very proud of its identification and it's preference. We had an unwritten contract. The point of being gay was to retire vagina. This generation confuses itself. It confuses me. It confuses everybody.
17-May-2022
S5E2. Love means having to say you're sorry, a lot. The only thing holding a black woman down is her cheating membrane of a boyfriend. Are ragers who splash people with drinkable liquids pool owners? This asshole wants to know. Bisexuals proved synonymous with hypocrisy. A gay preference disguised as an accident is no reason to fuck up a trans life. Trans needs a do over. We've already established that wet dog dos are out. A man pretending to be more than a bisexual is a pervert who fucks little children.
10-Apr-2022
S4E12. The only people stopping gays from advancing is other gays. Imagine if other gays didn't exist. How happy we'd all be. Adore's ex compared her smell to a llama. I was supposed to insert an inappropriate joke but since I'm not officially a comedian, I looked it up to be sure. They have no odor and you can make beans out of their poop. They're always lying down and won't crap in bed or on the bus. Ok. Why does the ex have the smell of a llama memorized? Does he fuck them? What a day old bagel. The mini bagel had a Superman ex try to sweep her off her feet and away from Joker except all she saw was Two-Face. Half of his face was gorgeous. The everything bagel got fucked when his bagel fell on the floor for more than five-seconds and three people tried to eat it. Just for fun, the lesbian is a toasted bagel with lox and extra cheese.
09-Apr-2022
S4E10. Wow, the guy with the fake piano teeth made it. How can you resist the "I'm going to break your heart and fuck your pussy" swag? The cis man considers LGBTQ the handmaidens of sex. Promise the alpha good sex and he'll treat you like a handmaiden. Is the lesbian legal? The black "everything bagel" jock will be exposing his dick like a trophy to babies in a future verse. If we're going to teach sex ed in schools we should commence with a speech on how everybody is going to cheat on your fucking ass because you will probably suck at sex or snore.
08-Apr-2022
S4E1. Chronicling the lives of loser exes on a frozen beach. The producers found men that would risk their straight asses for love. Transvestites, drag queens and lesbians unite. The lesbian is granted male toxicity status because her big dick is plastic. A white man got all Will Smith when he noticed his black compatriot with a piano keys mouth. He is going to slap the fakeness out of them.
06-Apr-2022
---
Jake Gyllenhaall's youth is being vanquished by the accumulation of dirt that is highlighting his age. Kate McKinnon is the raptor of comedy. It's scary she's still there but even more annoying she endures.
11-Apr-2022
S47E5. James Austin Young electrified with a pitch perfect and hilarious impersonation of a man we dare not mention.
07-Nov-2021
S47E4. Jason Sudeikis brought fat dick energy to the proceedings. Hilarious.
24-Oct-2021
The season was a grab bag. Instances are not as easily remembered as moments. The Season finale was a cumulative effort of insanely funny moments. Weekend Update stands atop the heap for generating the most laughs. Everyone had a turn to belt one out and they scored. A complete audience energized the atmosphere. The skits were sharp, edgy and cruel. For one night they were allowed to be themselves and make fun of us. Yes, we need fixing. SNL allows us to laugh at life's most angriest parts on Saturday so we can face them on Monday morning.
24-May-2021
---
S1E1. Mikey Day actually sounds like that? I thought that was an SNL inflection. The refrain is killing me. The artistic aspect (cakes) are impressive but the format and its presentation are unforgivable. The reason the guest stars are not household names is because the majority of people don't want to hear them. I am leaving because I'm allergic to certain sounds and I don't eat cake.
23-Mar-2022
---
Password Plus (1979-)
S1E51. Greg Morris was the black celebrity guest. Two of the clues were "mammy" and "watermelon." "Pansy" was extra. I was wrong. Morris did not remain silent and a funny discussion of awareness was provoked.
03-Mar-2022
Betty White's husband was saucy and inappropriate. She was too. I always thought that Betty's true feelings appeared when she was acting vindictive. Is that why Dorothy hated her? The perfect couple appeared cold onscreen and very Happy Homemaker. I'm sure surviving him compelled her to be the nicest talented cunt in Hollywood. Mooooah! Elizabeth Montgomery was a smart witch, Tony Randall knew it all. Barf. The men kept undermining Elaine Joyce because she was vibrant, sexy and genius. Betty White was always bright. She was auditioning and providing for her future self. The best thing about the game is that if you don't look at the screen, you can play along and find out how dumb you are. Showing how brilliant they were was a badge of achievement in the further representation of a celebrity brand. The first man to win was black, the second best timer was a lesbian, the only thing beating a lesbian is a future lesbian with a husband and a smelly salesman is the only one that can change that. "Mammy" and "blackface" were never produced as clues when the contestants were black. That was respectful. There were gays and porn stars but they only played for attention. Loved it!
22-Feb-2022
---
Hype House (2021-)
A bunch of "could haves" combine business interests with personal relationships. The scheme collapses as soon as a "could have" becomes an "almost." The group may be responsible for creating a Beyonce but Beyonce owes them nothing. The commonality is that all the victims have been emotionally denied by someone important. The babies get lots of attention and money for doing very little. They are the future prostitute. Head twink is going ballistic because his partner is becoming famous and he's looking older. Connive he must. A bowl of white pretty boys, a plate of girls swooning and mouthfuls of queer things exaggerating everything, are the shared focus. Gay bleached boy calls out trans bestie for acting black on social media even though he's black and acts Puerto Rican. His gay friends are white who act black and can't be bothered with full drag. The trans pays to make her fantasies come true but is the loneliest. She can't afford to be real. The babies live in fear of cancellation. The pretty white twinks rule the roost with confidence and the thought that they will eventually get cooked, burnt and flamed out. No success in the world can replace the scars their families placed on them. It's the kids turn to tell parents how they're doing. "Yo, they fucked up and we're going to tell the whole world." If they're not happy now, they never will be. These are the great grandparents of the people Adam Mckay wants to save. Ha!
08-Jan-2022
---